Corkage fees are the talk of the town for anyone looking to curate a memorable food and beverage experience. You may have heard mention of this term at your favorite restaurant or be curious if corkage fees apply to an upcoming event you're hosting, but what is a corkage fee exactly? A corkage fee is essentially a charge per bottle to open a patron's wine on-site. This guide will break down everything you need to know about understanding and avoiding corkage fees when dining out or planning events! From where they originated, how much you might expect, and more, you'll have it all figured out with ease by the end of this article.
What is a Corkage Fee and Why it's Important to Know
Do you appreciate pairing a delightful bottle of wine with a delicious restaurant meal? If that's the case, you might be interested in understanding corkage fees. A corkage fee refers to the cost a restaurant may levy for you to bring and enjoy your personally chosen bottle of wine. While certain establishments might not permit this practice, others might implement a corkage fee, which can sometimes be quite substantial. 
Being aware of corkage fees can help you evade any unpleasant surprises when settling your bill after the meal. It's wise to conduct some prior research, confirming whether the restaurant allows patrons to bring their own wine and determining the associated corkage fee. Armed with this information, you can relish your dining experience alongside your favored wine selection while circumventing unforeseen additional charges.
Corkage Fee Basics
What Does Free Corkage Mean?
There's an undeniable sense of gratification in bringing your own bottle of wine to a restaurant. It keeps your budget in check and imbues your dining experience with a personal flair. The concept of "free corkage" likely rings a bell when contemplating this practice. In essence, it signifies that the restaurant permits patrons to bring their own wine, waiving any service fees for its enjoyment.
This delightful practice allows you to savor your preferred wine alongside your meal without the weight of overspending on the restaurant's wine menu. Moreover, it's a mutually advantageous arrangement for both you and the establishment – they sidestep the expenses and efforts tied to procuring and stocking wines while you relish your own chosen bottle sans any supplementary charges.
Is a Corkage Fee Legal?
For those unfamiliar with the term "corkage fee," it might raise questions about its legality and ethical implications. However, corkage fees are legal and are increasingly finding their place in restaurants nationwide. To demystify the concept, a corkage fee refers to the payment that patrons make when they bring their own wine bottle to a restaurant rather than opting for a bottle offered by the establishment.
The legality of corkage fees is not uniform and varies from state to state, underscoring the importance of consulting local regulations. Nonetheless, in most states, corkage fees are permitted, provided they are transparently communicated to customers before their dining experience. It's worth noting that corkage fees are not rigidly fixed; restaurants have the autonomy to define their own policies in this regard.
What's a Bottle Charge?
A bottle charge refers to a fee levied by any venue, granting you the privilege of purchasing and enjoying bottled alcohol. It's an extra cost on top of the bottle's price. While this might appear slightly inconvenient, it's important to grasp that bottle charges assist in offsetting the establishment's expenses for inventory and operations. Ultimately, viewing it as a minor investment for an enjoyable evening of socializing with friends can put things into perspective.
Why Do Restaurants Charge a Corkage Fee?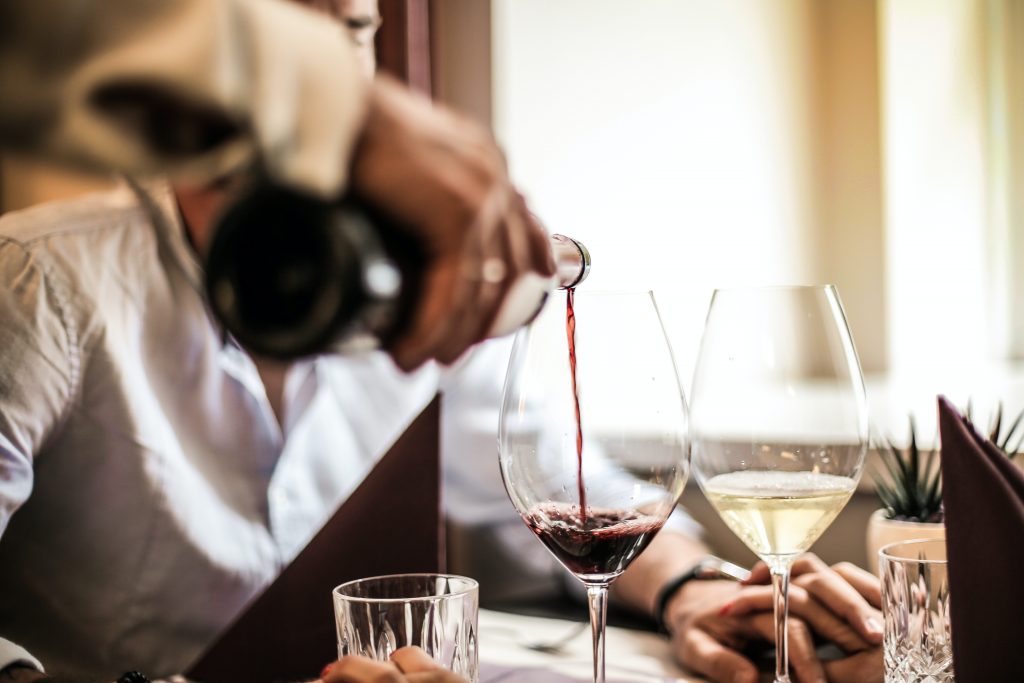 For numerous wine enthusiasts, the joy of bringing a special bottle from their collection to a restaurant and savoring it alongside a meal is unparalleled. However, this practice is often accompanied by a corkage fee imposed by establishments. The rationale behind this fee is multifaceted. Firstly, it assists in offsetting the expenses related to serving the brought wine, which includes providing appropriate glassware and ensuring the safe storage of the special wine.
Additionally, such a fee compensates for the potential loss in revenue that restaurants might experience if patrons opt to bring their own fine wine rather than choosing from the establishment's offerings. Despite the presence of this fee, many diners willingly embrace it as a means to relish their personal selection. Whether driven by a special occasion or a simple preference, the act of bringing one's own bottle can significantly elevate the overall dining experience.
What Is a Reasonable Corkage Fee?
The corkage fee is influenced by a range of factors, encompassing the restaurant's category, its geographical setting, and the caliber of the wine offered. Typically, a fair corkage fee falls between $10 to $50 per bottle. Charges surpassing this range might come across as overly steep, while overly nominal fees could signify subpar standards or a lack of professionalism. Deciding on an acceptable fee is ultimately a subjective choice for each patron, yet considering these considerations can contribute to a gratifying dining affair.
Are Corkage Fees Ever Waived?
Corkage fees have become customary for any guest who wishes to enjoy their selected wine from the wine list at a restaurant. These fees typically span between $10 to $50, intended to offset glassware and decanting services expenses. The exciting aspect for the wine lover is that several dining establishments offer the possibility of waiving this fee under specific circumstances. For instance, if you are a frequent visitor or if you're presenting a rare and highly coveted bottle, the restaurant may opt to forgo the corkage fee as a gesture. Taking the initiative to inquire with your server or the sommelier could lead to a pleasant surprise – indulging in a delightful bottle of wine without the supplementary cost.
Corkage Fee Etiquette
Navigating corkage fee etiquette can enhance your dining experience while maintaining respect for the restaurant's policies. Here are some tips to consider: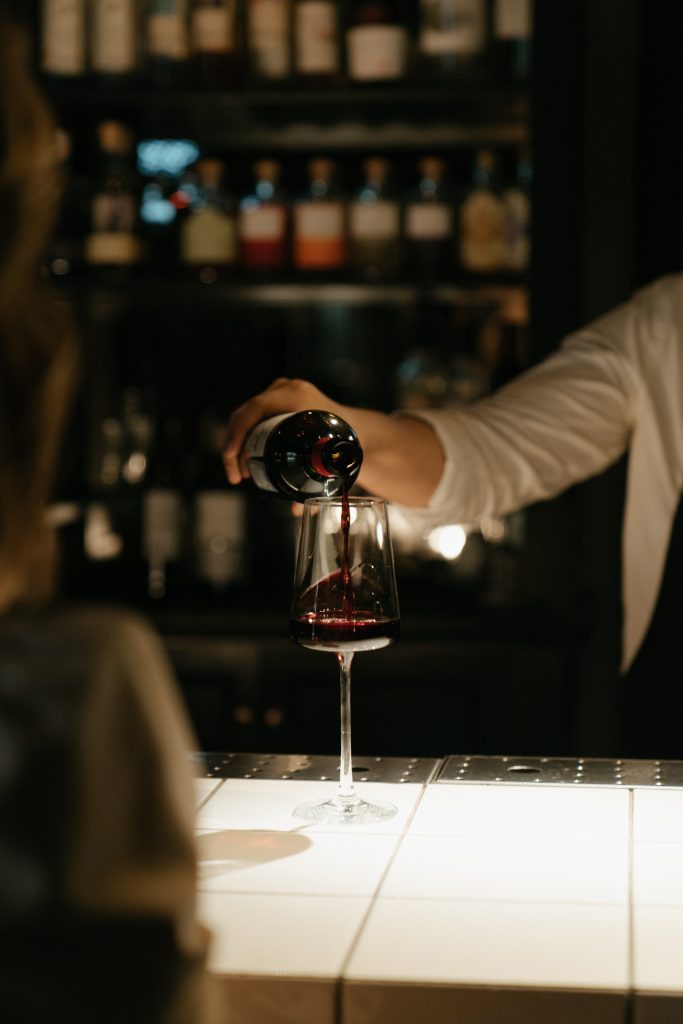 Check the Policy in Advance: Review the restaurant's policy before bringing your own wine. Some establishments might not allow outside wine, while others may have specific guidelines.
Respect the Fee: If the restaurant has a corkage fee, honor it. This fee helps cover the cost of service and glassware. Pay the fee without complaint, as it's a standard practice.
Rare and Special Bottles: If you're bringing in a rare or unique bottle, communicate this to the staff. They might appreciate the opportunity to experience something exceptional and could even waive the corkage fee as a gesture.
Regular Patronage: If you're a regular customer, the restaurant might recognize your loyalty and decide to waive the fee. However, expect this only sometimes, as it's still a discretionary decision.
Ask Politely: Be courteous and polite when discussing the corkage fee with your server or sommelier. Inquire if waiving the fee is possible, mentioning any relevant factors, such as your relationship with the establishment or the wine's uniqueness.
Be Prepared to Pay: While it's worth asking about waiving the fee, be prepared to pay it. Respect the restaurant's decision whether they choose to waive it or not.
Follow House Rules: Abide by any specific rules the restaurant has regarding the wines you can bring and the conditions under which fees might be waived.
By adhering to these guidelines, you can navigate this etiquette with finesse, ensuring a pleasant dining experience for both you and the restaurant staff.
Conclusion
Corkage fees are a common part of the dining experience, though not everyone will come across them. They're worth becoming familiar with as cordially paying corkage fees can reap great rewards. Generally speaking, customers should always inquire about it before arriving at the restaurant and afterward follow etiquette for paying said charges if applicable.
With this knowledge at your disposal, you can confidently pair your desired bottle of wine with your meal without fretting over unexpected costs. Not only will this empower you to make informed decisions, but it will also enrich your appreciation of both the culinary and viticulture arts.
We hope this comprehensive guide has demystified the concept of corkage fees for you. If you enjoyed this post and found it informative, we encourage you to explore more of our Orderific blogs. Stay tuned for more informative pieces!
FAQs
Q. What does the corkage fee cover?
Ans. It typically covers the service of opening, pouring, and serving the wine and the use of the restaurant's glassware.
Q. Can I bring any beverages?
Ans. While some restaurants allow patrons to bring their own wine, policies on other beverages can vary, so it's best to check with the establishment.
Q. Is it common in all restaurants?
Ans. They aren't universal in all restaurants; policies vary widely based on the restaurant's discretion.
Q. How much is the typical charge?
Ans. The typical corkage service fee ranges from $10 to $50 per bottle, with the exact amount depending on factors like the restaurant's location and type.
Q. Can I avoid corkage fees?
Ans. It can sometimes be avoided through frequent patronage, bringing a rare bottle, or negotiating with the restaurant, but the decision is ultimately up to the establishment.