Welcome to the vibrant world of Costa Vida, where every hour is an adventure in flavors. Imagine strolling into our inviting restaurants, drawn in by the tantalizing aroma of fresh salsa and cilantro. Your taste buds will dance with delight as you savor our succulent chicken, beef, and beans, all perfectly nestled within soft corn tortillas. Costa Vida's flexible hours ensure you can satisfy your cravings anytime, whether during a swift 30-minute lunch break or a relaxed dinner with friends. So, step into a Costa Vida location, where the spirit of Pura Vida meets the culinary traditions of Latin America, offering an unforgettable dining experience. Remember, Costa Vida doesn't merely serve food; we provide a slice of the Costa Rican 'pure life' at any hour of the day.
Costa Vida Hours: Your Gateway to Flexible Dining Delights
As the sun rises, so does Costa Vida's dedicated team, preparing for the day's flurry of flavorful escapades and craving a mid-morning gastronomic adventure. Costa Vida's doors swing open, greeting early birds with the comforting hum of bustling kitchens and the mouthwatering scent of simmering sauces. Amidst the chaos, a sense of relaxation pervades as guests bask in the warm, inviting atmosphere, akin to a beautiful beach in sun-soaked Costa Rica.
Costa Vida's lunchtime service, brisk yet personalized, perfectly accommodates time-strapped patrons. In a 30-minute break, guests are transported from the heart of North and Central America to the lush Central Valley of Costa Rica. The clatter of pans, the sizzle of tender meat, and the aroma of fresh salsa and cilantro fill the air, signaling a feast of epic proportions.
The evening ushers in a different vibe at Costa Vida. The frenetic energy mellows, allowing for more leisurely meals. The dimming lights create intimate corners where stories are shared over plates of delicious food. Events and gatherings find a home here, with the restaurant's flexible hours catering to every schedule.
In this vibrant habitat of food and flavor, Costa Vida presents a culinary journey that transcends mere dining. It's a flavorful adventure, open to visitors at any hour, promising an unforgettable encounter with the essence of Pura Vida.
The Flavors of the Day: Exploring Costa Vida's Mealtime Moments
At Costa Vida, every meal is an enticing journey. As the sun rises, the scent of fresh tortillas and beans wafts through the air. Picture the bustling mornings with our skilled chefs crafting hearty breakfasts. Guests relish the vibrant salsa, a perfect complement to the crisp Costa Rican morning. By midday, the sizzling aroma of succulent chicken and beef fills the room.
Lunch at Costa Vida is not just a meal but an immersion in Latin America's culinary delight. Subtle spices mingle with fresh ingredients, creating an inviting atmosphere. As dusk approaches, the relaxed ambiance of the dining room encourages relaxation and conversation. Evening meals are savored, eaten slowly under the warm lights.
The flavor of each dish hints at the rich wildlife and lush habitats of Central America. Yet this culinary adventure doesn't end with the setting sun. Late-night snacks are a Costa Vida tradition, a tasty cap to a day filled with flavor. Each visit is an adventure, a chance to discover new tastes and experiences.
Whether you're a solo diner seeking a flavorful retreat or a family making memories over a shared meal, Costa Vida welcomes you. Experience the Pura Vida at any hour – a taste of 'pure life' awaits you at Costa Vida.
Sunrise to Sunset: Unraveling Costa Vida's Daily Timeline
A typical day at Costa Vida is a delightful symphony of flavors and aromas. As dawn breaks, the restaurant bustles with anticipation, setting the stage for the coming culinary spectacle. The fragrance of fresh tortillas, straight from the grill, fills the air, providing an irresistible invitation to early risers. Morning visitors can relish the hearty offerings, from sizzling chicken to flavorful beans, each dish a nod to the vibrant food culture of Latin America.
Transitioning seamlessly, midday at Costa Vida is a feast for the senses. The lunch rush is a lively dance, with skilled chefs masterfully crafting each dish to perfection. Various ingredients – fresh salsa, tender beef, and zesty rice – stand ready to satisfy any palate. Meanwhile, guests savor the casual atmosphere, immersing themselves in an authentic Central Valley dining experience.
As sunset hues paint the sky, Costa Vida's relaxed ambiance takes center stage. The warm glow of the lights casts a welcoming sheen, transforming the restaurant into a haven of relaxation. Amid the soft clinking of cutlery and the low hum of contented conversation, guests can unwind, savoring the delightful salsa or piquant pico de gallo. Every meal and every moment at Costa Vida is an homage to the Pura Vida, a flavorful adventure that knows no bounds. Thus, regardless of the hour, Costa Vida stands ready, promising a taste of 'pure life' with every visit.
Embracing Variety: Menu Options Throughout the Day
At Costa Vida, diversity isn't just welcomed—it's celebrated. From dawn till dusk, your taste buds are in for a delightful roller-coaster ride. The morning menu, brimming with delectable items like fiber-rich beans and succulent chicken, paints a delicious start to your day.
As the day progresses, the offerings become even more enchanting. Lunchtime features an irresistible assortment of beef and salsa combinations, each crafted with love and precision. Picture biting into a soft tortilla, its warmth contrasting with the zesty salsa, creating a symphony of flavors.
As the evening shadows lengthen, Costa Vida dons a romantic avatar. The dinner menu shines with classic Costa Rican dishes, each plate echoing the vibrant wildlife and lush habitats of Central America. End your day on a high note with our late-night snacks, a delightful mix of light and wholesome options.
Every visit to Costa Vida is a culinary adventure—a journey through the diverse food landscape of Latin America. Each menu item is a testament to the 'pura vida' spirit, a perfect blend of tradition and innovation. Whether you're a busy person seeking a quick bite or an adventurous foodie, Costa Vida's varied menu offers something for everyone, anytime.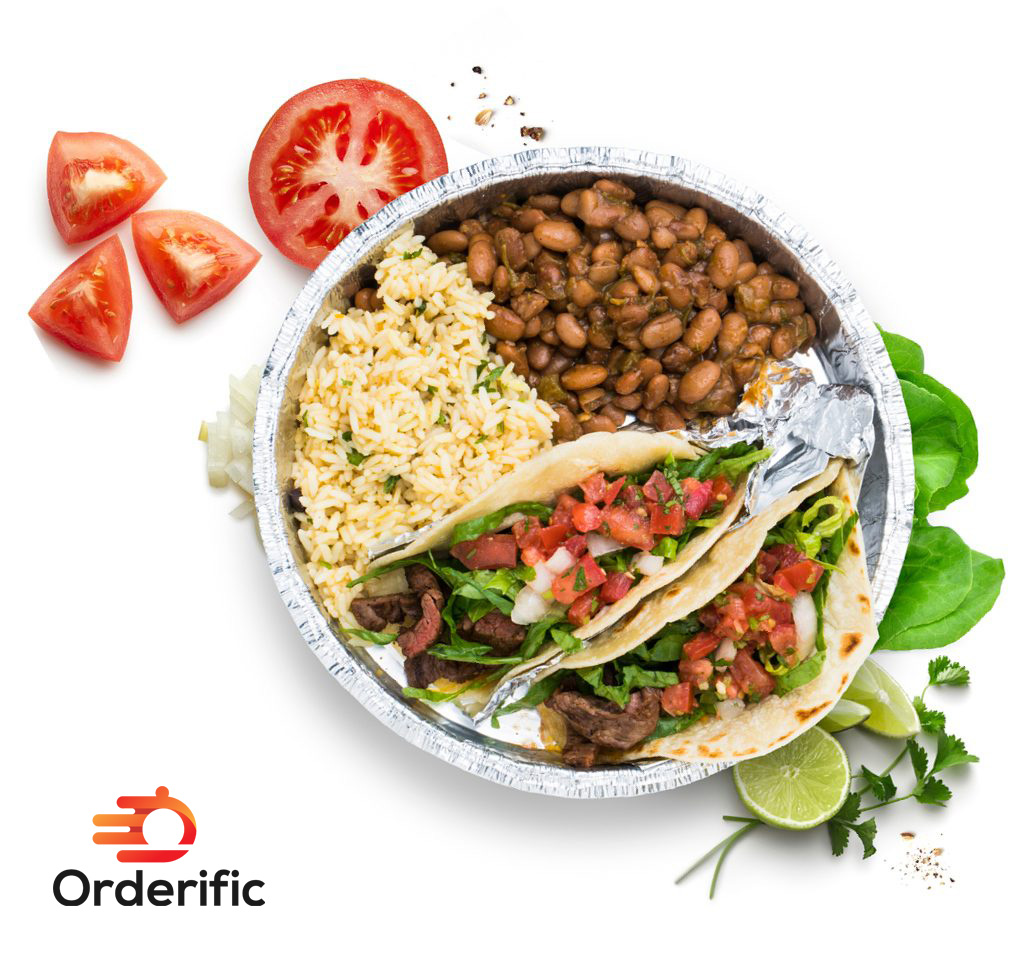 Discovering Costa Vida: An Adventure in Every Visit
Stepping into Costa Vida is stepping into a world of culinary adventure. Each visit unfolds like a well-scripted story, brimming with tantalizing flavors and vibrant experiences. Walking in, you're greeted by the tempting aroma of fresh tortillas, a prelude to the gastronomic journey ahead.
As you navigate our extensive menu, you'll encounter dishes that echo the diversity and vivacity of Latin America. Imagine biting into succulent meat, its juices mingling with the fiery zing of salsa, topped off with the subtle fragrance of cilantro. Each meal, meticulously crafted, is a testament to the Pura Vida lifestyle and the rich culinary heritage of the Central Valley.
The ambiance, too, plays a crucial role in your Costa Vida adventure. The warm, inviting interiors offer a pleasant contrast to the bustle outside, creating a haven for guests seeking relaxation. Picture yourself unwinding in this serene setting, your senses lulled by the rhythmic dance of the chefs and the gentle hum of guests engrossed in conversation.
Even as the day winds down, Costa Vida continues to enchant. Late-night diners will be charmed by the cozy atmosphere and the delicious array of late-night snacks. This is the Costa Vida experience: a blend of delectable food, inviting ambiance, and the promise of adventure, available to you at any hour of the day.
Experiencing Costa Vida: A Culinary Journey into the Heart of Latin America
Stepping into Costa Vida is like immersing yourself in the heart of Latin America. Each visit, rich in sensory appeal, takes you on a gastronomic journey. You're welcomed by the aroma of fresh tortillas, akin to a gentle handshake. Next, the sight of vibrant salsa, akin to a visual feast, offers a colorful spectacle.
Deft hands of skilled chefs, moving in a rhythmic dance, craft your meal with precision. The tang of cilantro, the succulence of chicken, the heartiness of beans – each flavor is a nod to the Central Valley's culinary traditions. As you bite into your meal, you experience a blend of textures and tastes, drawing you further into this edible adventure.
The environment, brimming with warmth, mirrors the inviting nature of Latin American hospitality. The cozy room hums with the soft chatter of other guests, creating an atmosphere of shared camaraderie. As the day edges into the night, Costa Vida's charm does not wane. The late-night menu, an ode to the Pura Vida spirit, caters to nocturnal food enthusiasts. Every moment at Costa Vida goes beyond just dining; it's a culinary journey into the heart of Latin America, available at all hours.
Conclusion
As the sun sets on your flavorful journey through Costa Vida, you leave with a satisfied palate and a heart full of memories. The tantalizing dances of spices, the rhythmic hum of the restaurant, and the warm smiles of our staff are imprinted on your senses. Within the cozy embrace of our dining room, you've discovered the essence of Pura Vida, experienced the vibrancy of Latin America, and relished the flexibility of our Costa Vida hours. Like Orderific, Costa Vida is committed to enhancing your dining experience, blending convenience with culinary delights. For a more streamlined experience at your favorite restaurants, consider Orderific – a digital solution designed to optimize customer experience and boost revenues for restaurant owners. To explore more, schedule a FREE DEMO of Orderific today and delve deeper into the digital dining revolution.
FAQs
What are Costa Vida's hours of operation?
Costa Vida operates from early morning to late night, accommodating breakfast, lunch, dinner, and late-night snack cravings.
How can I find the specific operating hours for my nearest Costa Vida location?
You can find the specific operating hours by visiting their official website or calling directly.
Are there any special events or occasions that impact Costa Vida's hours?
Special events and holidays may affect hours. It's best to check their official website for the most current information.
Can I order food from Costa Vida during all operating hours?
Yes, you can order food during all operating hours.