Operating a restaurant entails managing multiple aspects simultaneously, such as inventory, staff, and customer satisfaction. Can a tool streamline these responsibilities, making the entire process more efficient and straightforward? Enter Ctuit is a software solution that caters to the restaurant industry's needs.
Learn more about Ctuit, its benefits, features, and functionalities.
What is Ctuit and How Does It Work?
Ctuit Software, now part of the Compeat group, is a comprehensive restaurant management solution that thousands of restaurants in the United States commonly use. The software was designed to provide restaurant operators with a powerful tool that integrates different parts of their business, including inventory management, labor scheduling, payroll, and event management.
Born out of the vision of Rob D'Ambrosia, a restaurant veteran with extensive industry experience, Ctuit software was conceived to solve common pain points in the restaurant industry. The primary goal was to reduce waste, lower food costs, manage the workforce more efficiently, and, ultimately, increase profitability.
The Ctuit software system is designed with the end-user in mind, ensuring simplicity and ease of use for restaurant owners, whether they have years of experience or are just starting. It encompasses various functionalities specifically curated to deliver valuable insights, empowering informed decision-making for restaurant operations. 
With its integrated accounting, employee mobile apps, and robust business intelligence, Ctuit is the silent partner every restaurant needs.
The Benefits of Using It for Your Restaurant
Choosing to implement Ctuit in your restaurant operations offers a myriad of benefits. One of the key benefits is the option to automate and streamline your restaurant operations. This gives you more time to concentrate on other vital business areas, making it easier to manage and grow.
Ctuit offers in-depth business intelligence, helping you understand your restaurant's performance. It provides critical insights into sales, food costs, labor, and more, enabling you to make data-driven decisions that could drastically improve your bottom line.
Another essential benefit is the software's inventory management capabilities. Ctuit can track your inventory in real-time, preventing waste and over-ordering and ensuring you always have crucial ingredients. Its labor management feature also allows you to schedule your workforce efficiently, reducing labor costs and increasing productivity.
Ctuit is also advantageous from a customer service perspective. Streamlining operations ensures that your customers enjoy a seamless dining experience at your restaurant, bolstering customer satisfaction and repeat business.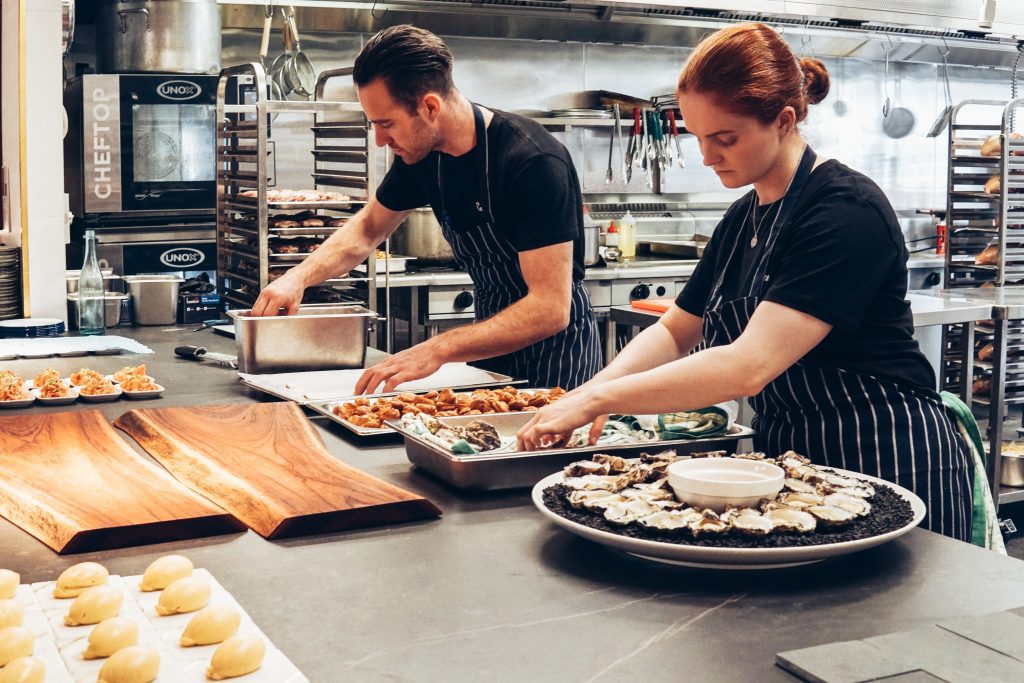 Features and Functionality – What It Can Do for You
Ctuit packs many features designed to cater to a restaurant's every need. An exceptional aspect of this solution is its innovative inventory management system. With this functionality, you can effortlessly supervise stock levels, receive timely notifications for low supplies, and guarantee accurate orders for every ingredient required.
The software also offers labor management capabilities, helping you track staff hours, manage schedules, and forecast labor needs based on historical data. This feature can be a game-changer in managing labor costs and improving staff productivity.
Ctuit's business intelligence tools are also worth noting. These tools provide detailed reports on various aspects of your business, giving you a clear picture of your restaurant's performance. This includes sales reports, cost analysis, trend identification, and more.
One of the most beneficial features of Ctuit is its integration capabilities. The software can be integrated with various other systems, including POS, payroll, and accounting. This makes Ctuit a standalone tool and a complete restaurant management solution.
Conclusion
Ctuit stands as an all-encompassing restaurant management software that can significantly streamline your restaurant operations. It expertly integrates diverse aspects of the business, from inventory management and labor scheduling to payroll and event management, driving efficiency and profitability.
With its emphasis on ease of use and actionable business intelligence, Ctuit not only simplifies management tasks but also enables data-driven decisions. By embracing Ctuit's capabilities, restaurant owners can elevate their operational efficiency, foster a seamless dining experience for customers, and gain an edge in the competitive restaurant landscape.
In case you want more content like this, visit Orderific right now!
FAQs
What types of restaurants can benefit from using Ctuit?
Ctuit is a comprehensive solution that addresses the needs of various dining establishments, spanning from cozy cafes to expansive restaurant chains.
How does Ctuit help with inventory management?
Ctuit's inventory management feature allows restaurants to keep track of their stock levels in real time.
Can Ctuit be integrated with other restaurant software systems?
Certainly! Ctuit offers seamless integration with various systems, such as point of sale (POS), payroll, and accounting software.