Imagine your customer's delight when they are greeted by a page tailored to their needs after placing an order. This detailed guide will walk you through the process using Easy Digital Downloads (EDD). Expect to learn how to add special offers, show order status, and more, all in a customer-centric way. With a sprinkle of creativity and a dash of technical know-how, you'll create an online space that's not just functional but memorable. So, this immersive guide will get you there, whether it's for your business in North America or the United Kingdom. Let's begin our journey to creating an unforgettable custom ordering experience.
How to Create a Custom Order Success Page in WordPress
Experience the thrill of customization. Picture a WordPress page, a blank canvas awaiting your creative touch. Imagine transforming this canvas into a 'Custom Order Success Page.' It's a page that perfectly echoes your brand's unique identity and caters to your customers' needs. It resonates with their preferences, rewards loyalty, and bolsters their connection to your brand.
Here's a snapshot of the process:
Start by installing 'Easy Digital Downloads (EDD).' This user-friendly plugin is your toolbox for custom order creation.
Get creative with your 'Order Status.' Tailor it to reflect the current stage of your customer's order, from 'Order Placement' to 'Final Delivery.'
Sprinkle in 'Special Offers.' These can be exclusive discounts or incentives designed to surprise and delight your customers.
Remember to include 'Contact Us' details. This assures customers of superior customer service, always ready to assist them.
Remember 'Order Details.' Provide complete information about the ordered vehicle, its color, desired options, and more.
Experience the satisfaction of crafting a custom order success page. It's more than a mere status updater. It's a vehicle for customer engagement, a beacon of your brand's commitment to superior service, and a testament to your understanding of your customers' needs. Whether your business operates in the United States or the United Kingdom, a custom order success page can transform your WordPress experience.
So, why wait? Unleash your creativity and start crafting your custom order success page today. Your customers and your brand deserve the bespoke touch.
Why Create an Order Success Page in WordPress?
An Order Success Page is your digital handshake, the warm, confident grin that follows a successful business transaction. It's an opportunity, a platform to engage, connect, and express gratitude to your customers. Just imagine: Their eyes brighten as they see your heartfelt 'Thank you!' You've not only processed their order but also appreciated their trust.
But there's more. This page is a strategic marketing tool. With each order placed, you have your audience's undivided attention. Now is the perfect moment to highlight special offers or exclusive discounts. They glance, intrigued, clicking and exploring. Engagement skyrockets, and so does their loyalty.
Incorporating custom order status on your success page brings transparency. Customers feel involved and reassured as they track their desired vehicle or preferred accessory. Their pulse quickens with each status update, from order placement to delivery. This trust-building exercise enhances customer service, setting you apart.
This page is also a canvas. It vividly showcases your brand and your values. The colors, the tone, the personal touch in every detail – each element resonates with your customers. They feel a connection, a sense of belonging.
Finally, it's an invitation. A 'Contact Us' option on the page encourages communication. Customers know their voices matter, and their queries matter. This openness fosters a stronger, more profound bond.
So, whether you're in the United States or the United Kingdom, an Order Success Page is a game-changer. The extra mile leaves customers smiling, appreciated, and eager for more.
The Basics of Setting Up Your Custom Order Success Page
Setting up your custom order success page in WordPress is like preparing a feast for your guests. You begin by selecting the freshest ingredients – the right plugins, themes, and settings. The vibrant marketplace of WordPress is your pantry. From here, choose Easy Digital Downloads (EDD), your secret sauce for the eventual feast.
Here's a step-by-step guide for your unique creation:
Installation: Begin by installing Easy Digital Downloads (EDD). This plugin is the foundation of your custom order page, just like flour for your sumptuous cake.
Configuration: Next, configure your EDD settings. These details are the cherries on top, adding color and excitement to your page.
Custom Status: Now, add a dash of custom status. It's like garnishing your dish, providing visual cues about the order's progress.
Special Offers: Sprinkle in some special offers. These are your appetizers, enticing customers to explore more.
Contact Details: Remember the 'Contact Us' section. It's like having a hospitable host, ready to assist at any moment.
Order Details: Finally, serve the main course – 'Order Details.' This transparency adds depth and flavor to your customer service.
Your custom order success page is now ready. It's not just a page; it's an experience curated with love and thoughtfulness. It's a feast celebrating your customer's trust and loyalty. The taste lingers, driving them back for more, whether from the United States or the United Kingdom. It's proof that in the digital world, every detail matters. So, dig in, savor the process, and watch your customers do the same.
Adding Special Offers & Exclusive Discounts on Your Success Page
Your Order Success Page is the perfect stage to showcase special offers and exclusive discounts. Picture a user's heart still aflutter from the thrill of a fresh purchase. Now, several tempting deals appear on their screen, each tailored to their tastes.
Imagine the spark in their eyes as they take in these offers. Their delight is palpable as they discover the perfect accessory for their newly ordered vehicle. Or an exclusive discount on their preferred vehicle for their next purchase. Their curiosity is piqued, and they click.
Their senses are engaged. The images of the offers are vivid, the descriptions enticing. The scent of a fresh deal wafts through the air. The excitement on their faces is contagious as they explore these special offers, exclusive discounts, and more.
Your customers feel valued, not just a number in your sales statistics. Their pulse quickens as they anticipate the arrival of their ordered vehicle. The process has become more than just a transaction; it is an experience.
Your special offers and exclusive discounts shine like stars, guiding your customers to their next delightful discovery. Each click deepens their engagement and strengthens their loyalty. Their smiles broadened as they realized their order placement was just the beginning of a rewarding journey.
So, sprinkle in those exclusive offers, stir in those special discounts, and watch your customer engagement soar. Whether in the United States or the United Kingdom, enticing your customers is a universally rewarding experience. So, why wait? Start enriching your Order Success Page today.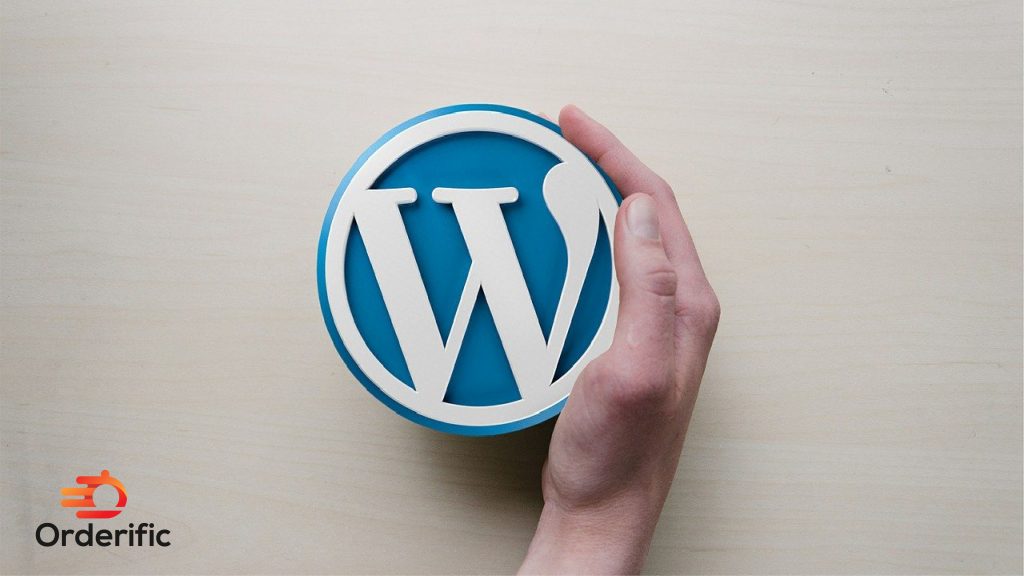 Enhancing Transparency with Custom Order Status
Transparency is the beating heart of customer trust. Imagine a world where customers are kept in the loop about their orders. Each step is illustrated vividly through custom order status updates. The process begins with the exciting 'Order Placement.' The customer's heart skips a beat. Their desired vehicle, customized to exact specifications, is now in the pipeline.
This excitement intensifies as the status changes to 'Order Approval.' The customer's eyes light up. Their dream vehicle is now a step closer to reality. The anticipation is tangible, building with each passing moment.
Then comes the exhilarating 'Payment' status. The customer exchanges a reasonable amount for a promise of their desired vehicle. The brand reciprocates this trust with an assurance of quality and satisfaction.
The 'Order in Progress' status keeps the customer engaged. The brand is now diligently crafting its preferred vehicle. The customer visualizes the process. The immaculate craftsmanship, the attention to detail, and the perfect color are a symphony of perfection.
Finally, the 'Delivery' status. The customer's pulse quickens. The final delivery of their desired vehicle is imminent. The excitement is overwhelming, the joy boundless.
The custom order status is more than an update; it's a journey. It's a narrative of the brand's relentless effort to deliver satisfaction. Custom order status is the language of transparency in the United States or the United Kingdom. It's a testament to your brand's commitment to customer service. So, let your customers embark on this delightful voyage. Each status update lets them experience the thrill of watching their dreams transform into reality.
Building Customer Connection: Personalization and Customer Service
A unique connection arises when you personalize your success page. Picture a customer's satisfaction, their eyes smiling as they encounter an order page tailored to their liking. Their senses awaken as they navigate through the tastefully arranged layout, each element resonating with their preferences:
The vibrant colors
The carefully chosen words
All whisper of an experience built just for them
As they explore, they find more than just order details. There's a host of special offers, each one handpicked, each one echoing their preferences. The scent of fresh deals fills the air, adding an element of surprise: their delight, curiosity, and loyalty all blossom at once.
But what stands out is your impeccable customer service. Their queries are met with swift, detailed responses, and their concerns are gracefully addressed. They realize their voice matters to your brand. As this realization sinks in, a bond forms, a bond that's more than a mere business transaction.
Now, they see their preferred accessories listed, their exact specifications laid out neatly. With each click, their connection to your brand deepens, and their trust in your services strengthens. Suddenly, their online shopping experience is transformed. It's personalized, it's rewarding, it's human.
Whether based in the United States or the United Kingdom, this custom order success page is your handshake, smile, and assurance. It's a testament to your commitment to superior customer service, a beacon of your brand's unique identity. So, leap today. Personalize your success page and forge an unforgettable connection with your customers.
Conclusion
In conclusion, creating a custom order success page with Orderific is more than just a task; it's an unforgettable journey. It's experiencing the thrill of crafting an engaging, personalized page in WordPress that sparkles with your brand's unique identity. Your senses awaken with every step, from selecting the right plugins to enhancing customer service. You feel a deep connection with your customers as you infuse your page with a warm, human touch. This 'Custom Order Success Page' experience is not just about increased revenue or decreased operational costs; it's about transforming your customer's journey into a delightful saga. And remember, with Orderific, customization is just the beginning. Schedule a FREE DEMO today for more information on Orderific and take your first step towards a more engaging, rewarding experience.
FAQs
How do I create a custom order in WordPress?
To create a custom order in WordPress, install the Easy Digital Downloads (EDD) plugin and configure its settings.
How do I change the order of my blogs in WordPress?
You can change the order of your blogs in WordPress by modifying the 'Published On' dates in your post settings.
How do I reorder my blog posts?
You can reorder blog posts within WordPress by altering the publication dates in the 'Edit Post' section.
How do I order custom post types in WordPress?
To order custom post types in WordPress, use a plugin like 'Post Types Order' or 'Intuitive Custom Post Order.'