In the fast-paced world of business, staying ahead requires not only innovation but also efficiency. This is where custom service hardware steps in as a game-changer. Imagine having a tool that not only enhances customer experience but also optimizes your operations.
It offers exactly that – a tailored solution to elevate your business to new heights. Let's dive into the world of custom service hardware and explore how it can reshape your business.
What is Custom Service Hardware?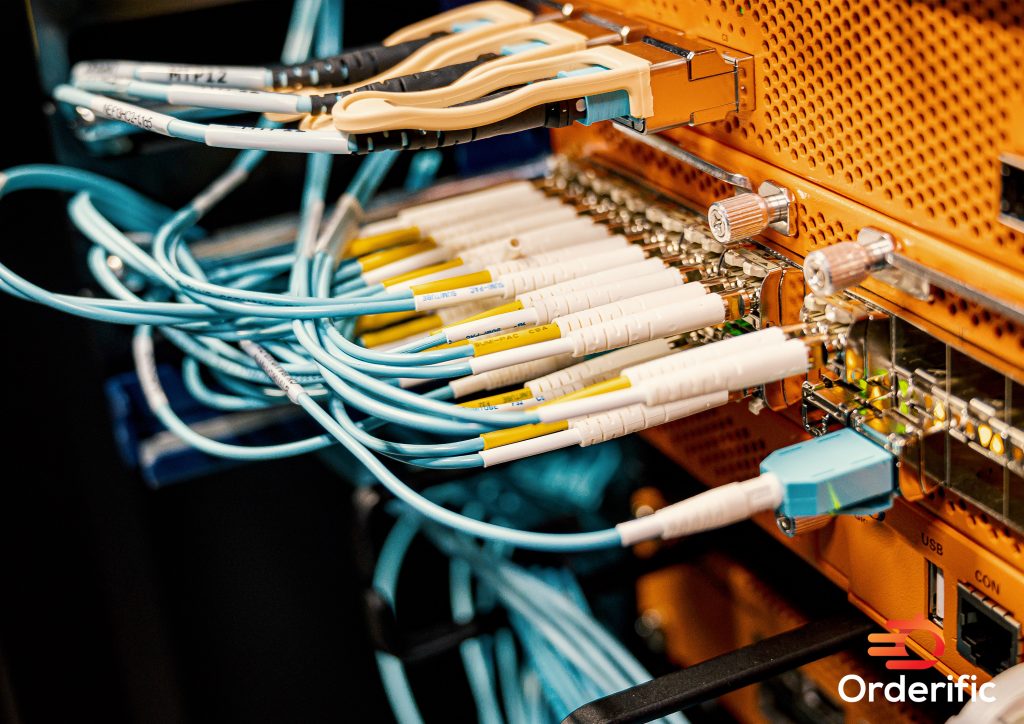 Custom service hardware refers to specialized hardware solutions designed to meet the unique needs of a business or industry. These solutions are meticulously crafted to enhance various aspects of business operations, from customer service and engagement to internal processes and efficiency. 
It encompasses a wide range of tools, devices, and systems that can be tailored to fit the specific requirements of different businesses, making them more productive, customer-friendly, and competitive.
Benefits of Custom Service Hardware
In today's competitive market, businesses need every advantage they can get. Enter Custom Service Hardware. By offering tools and systems tailored specifically to a business's unique needs, this specialized hardware can revolutionize operations. From seamlessly integrating various processes to significantly enhancing the customer experience, the benefits are profound. Let's delve deeper into how it can be the game-changer your business has been seeking.
Streamlining Business Processes
At the heart of custom service hardware lies the ability to streamline your business processes. By integrating hardware solutions that are designed to match your workflow, you can eliminate inefficiencies, reduce manual tasks, and automate repetitive processes. This streamlining not only saves time but also minimizes errors, allowing your employees to focus on higher-value tasks that contribute to business growth.
Enhancing Customer Satisfaction
A key advantage of custom service hardware is its ability to enhance customer satisfaction. Whether it's through interactive displays, self-service kiosks, or digital signage, customers can enjoy a seamless and engaging experience. For instance, a hardware-integrated point-of-sale (POS) system can speed up transactions, reducing waiting times and improving overall satisfaction. When customers feel valued and catered to, they are more likely to return and spread positive word-of-mouth.
Improving Efficiency and Productivity
Efficiency and productivity are crucial in any business environment. Custom service hardware solutions enable employees to work smarter, not harder. With tools like self-service kiosks or interactive displays, customers can access information or complete tasks on their own, freeing up your staff to focus on more complex matters. This improved efficiency translates to faster service, higher output, and ultimately, better results.
Reducing Costs and Downtime
Investing in custom service hardware can lead to long-term cost savings. By automating processes, you reduce the need for manual labor, which can be both time-consuming and expensive. Additionally, the reduction in errors and the ability to track data in real-time minimize costly mistakes. Furthermore, by enhancing customer service, you can retain more customers, reducing customer churn and the associated costs.
Examples of Custom Service Hardware
It's not just a concept; it's a tangible set of tools and technologies designed to propel businesses into the future. These systems, whether used in retail, hospitality, or various other industries, are curated to optimize interactions and streamline operations. From systems that manage sales transactions to dynamic displays engaging customers, each piece of hardware plays a pivotal role in a business's ecosystem. Let's explore some prime examples that have reshaped industries and continue to set new standards.
Point-of-Sale (POS) Systems
POS systems are a staple in retail and hospitality businesses. These hardware solutions streamline transactions, inventory management, and even customer relationship management. They provide real-time insights, allowing you to make informed decisions to drive business growth.
Self-Service Kiosks
Self-service kiosks empower customers to independently browse products, place orders, or access information. They're commonly used in fast-food chains, cinemas, and even healthcare facilities, improving service speed and reducing wait times.
Interactive Displays
Interactive displays engage customers in a dynamic way. From touch screen menus at restaurants to digital catalogs at retail stores, these displays provide an immersive experience that encourages exploration and decision-making.
Digital Signage
Digital signage is a versatile tool used for advertising, branding, and communication. Whether you're displaying promotional content, event information, or important announcements, digital signage ensures your message reaches your audience effectively.
Choosing the Right Custom Service Hardware
Navigating the world of Custom Service Hardware requires a strategic approach, ensuring that businesses not only adopt the latest technology but the right technology. The key lies in aligning hardware choices with specific business objectives, financial considerations, and the credibility of suppliers.
Before delving into any acquisition, there are foundational steps every business must follow. From understanding unique requirements to making cost-effective decisions and selecting trustworthy vendors, here's a concise guide to making informed choices in the realm of Custom Service Hardware.
Identifying Your Business Needs
Before diving into the world of custom service hardware, it's crucial to identify your business's specific needs and pain points. Do you struggle with long customer queues? Are your employees bogged down by manual tasks? Pinpointing these areas will help you choose the right hardware solutions that address your challenges.
Assessing Your Budget
Custom service hardware solutions come in a variety of options and price ranges. It's important to assess your budget and allocate resources accordingly. Keep in mind that while upfront costs may be a consideration, the long-term benefits in terms of increased efficiency and customer satisfaction can far outweigh the initial investment.
Evaluating Vendor Options
Choosing the right vendor for your custom service hardware is pivotal to success. Research different vendors, read reviews, and consider factors like their reputation, customer support, and warranty offerings. A reputable vendor will not only provide quality hardware but also guidance and support throughout the implementation process.
Implementing Custom Service Hardware
The implementation of custom service hardware requires a strategic approach to ensure a seamless transition. Here's a step-by-step guide to getting it right:
Plan: Outline your goals and expectations from the hardware solution. Create a detailed plan that includes timelines, tasks, and responsibilities.
Train: Provide thorough training to your employees to ensure they are well-equipped to use the new hardware.
Test: Before fully integrating the hardware into your operations, conduct tests to identify any glitches or shortcomings.
Launch: Once confident in its functionality, roll out the hardware solution and monitor its performance closely.
Conclusion
In today's hyper-competitive business landscape, integrating custom service hardware isn't merely a passing phase; it's an imperative strategy for survival and growth. These bespoke tools serve as powerful assets, catering specifically to a business's unique needs, enhancing user experiences, and optimizing backend operations.
The benefits are not confined to any particular industry; whether you operate a bustling restaurant or run a thriving tech startup, the advantages are universally applicable. Retail giants, local stores, service providers, and emerging businesses alike can leverage tailored solutions to stay ahead of the curve.
In case you want more content like this, visit Orderific right now!
FAQs
1. What is custom service hardware?
Custom service hardware refers to specialized tools or systems tailored for specific business operational needs, offering a more efficient solution than generic ones.
2. How can custom service hardware benefit my business?
Custom hardware can streamline operations, reduce inefficiencies, and improve customer experiences, leading to cost savings and higher satisfaction levels.
3. What types of custom service hardware are available?
Options include Point-of-Sale (POS) systems, self-service kiosks, interactive displays, and digital signage, among others tailored to specific industries.
4. How do I choose the right custom service hardware for my business needs?
Identify your challenges, set a budget, research vendors, consider required functionalities, and seek peer reviews.
5. What is the cost of implementing custom service hardware?
Costs vary based on solution complexity, vendor, and scale. While some solutions might be affordable, comprehensive systems can be more expensive. Consider long-term ROI.
6. How long does it take to implement custom service hardware?
Implementation can range from a few days for simple solutions to months for complex systems. Planning and training speed up the process.