Introduction
In the highly competitive juice business, understanding your customers' needs and meeting their expectations is paramount. Effective use of a customer feedback loop can be transformative, letting you tap into valuable insights and improve customer satisfaction. Implementing customer feedback surveys and paying close attention to online reviews can provide a crystal clear view of your customer's journey and experience, enabling you to swiftly address any issues in your product or service. This guide will help you make the most of feedback to succeed in your juice business.
What Is Customer Feedback?
Customer feedback anchors on the responses or opinions expressed by your juice bar's patrons after using your products or services. It's a critical aspect that gives you a glimpse of your clients' satisfaction or dissatisfaction in your juice shop. Whether it's expressed through a customer feedback survey, online reviews, or a direct feedback email, it provokes action. You can use this valuable insight from the customer feedback loop to refine your product offerings, fine-tune your customer service, and enhance the overall customer experience at your juice bar.
One popular tool to gauge customer satisfaction levels is the Net Promoter Score (NPS) survey. This straightforward feedback question asks customers how likely they are to recommend your juice bar to others. It provides an instant snapshot of customer sentiments and offers valuable feedback about their experience in your juice shop, which can be crucial to business growth.
The Role Of Online Reviews
In the digital age, online reviews have emerged as a powerful and influential tool for businesses, particularly in the competitive and ever-evolving food and beverage sector. For your vibrant and refreshing juice bar, these online reviews serve as a megaphone, amplifying the voices of your esteemed customers and showcasing their delightful experiences.
Prospective customers seeking authenticity and guidance in their decision-making process often rely on these reviews as recommendations from fellow juice enthusiasts. They place their trust in the shared experiences and honest opinions of others, making these reviews a pivotal factor in shaping their choices.
Negative feedback, although sometimes challenging to receive, can be genuinely invaluable. It provides a unique opportunity for you to identify specific areas for improvement and take swift action to ensure exceptional customer satisfaction and retention. By addressing concerns raised in negative reviews, you demonstrate your commitment to constantly evolving and delivering an outstanding juice bar experience.
On the other hand, positive reviews serve as powerful testimonials that build trust and credibility. They showcase the exceptional quality of your juices, the friendly and attentive service your team provides, and the inviting atmosphere of your juice bar.
Using Feedback To Enhance Customer Service
Feedback plays a crucial role in enhancing customer service and ensuring the success of your juice shop. It highlights the areas where your shop excels and sheds light on areas that need improvement. By collecting feedback data, you can gain valuable insights into whether your juice bar's staff are consistently providing excellent service or if there are areas where they could benefit from further training.
Integrating a solid feedback collection system into your business model allows you to improve customer service constantly. This leads to increased customer satisfaction and loyalty, as you can promptly address any concerns or issues. Additionally, by actively seeking and valuing customer feedback, you demonstrate your commitment to providing the best possible experience for your customers.
Moreover, a comprehensive feedback system enables you to identify emerging trends and preferences in the market. This information can help you make informed decisions about introducing new products or services to cater to the evolving needs of your customers. By staying attuned to customer feedback, you can stay ahead of the competition and continually adapt to meet the changing demands of your target audience.
Feedback In Product Development
Product feedback plays a crucial role in a comprehensive customer feedback strategy. By actively seeking and listening to customer feedback, whether through interviews or via customer feedback software, you can gather valuable insights and ideas for new juice blends or services that your customers truly desire. This feedback-driven approach enables you to meet customer expectations better and stay ahead in the competitive juice business landscape. It empowers you to make informed decisions and continually innovate, ensuring that your offerings align with your target audience's evolving needs and preferences. So, by actively soliciting and leveraging product feedback, you can foster a stronger connection with your customers and foster a culture of continuous improvement within your business.
Conclusion
To conclude, creating an effective customer feedback loop is vital for the success of your juice bar. It provides much-needed customer insights to improve your juice bar's operation, from enhancing customer service to refining your menu. By valuing and acting upon your customer's feedback, you can ensure a successful juice bar business that continually meets and exceeds customer expectations. Your customers are your best critics and advocates; listen to them.
Why Is Customer Feedback Important?
Customer feedback is the backbone of any successful business, especially in the juice bar industry. It provides invaluable insights into your customers' experiences, expectations, and satisfaction levels. It's not just about getting positive feedback; negative feedback can be equally, if not more, beneficial. It pinpoints areas that need improvement, allowing you to rectify issues and prevent them from recurring, thus enhancing the overall customer experience.
The Power Of Customer Feedback Surveys
Customer feedback surveys are an effective customer feedback tool that can help you gauge your customers' satisfaction levels. The beauty of surveys is that they allow you to gather quantifiable feedback data which you can use to calculate your customer satisfaction score and net promoter score (NPS). The NPS survey, for instance, asks customers a simple feedback question: how likely are they to recommend your juice bar to others? By analyzing the responses, you can understand your customers' sentiments towards your juice bar and enhance their satisfaction levels.
Online Reviews: The Virtual Word-Of-Mouth
In today's digital age, online reviews have gained immense significance as they play a vital role in the feedback loop. These reviews offer customers a platform to openly express their honest opinions about your juice bar, making them an invaluable source of customer insight. Positive reviews not only foster trust and credibility but also serve as testimonials for the exceptional quality of your products and services. On the other hand, negative feedback provides invaluable insights into areas that require improvement, allowing you to fine-tune your offerings and provide an even better experience to your customers. By actively addressing and resolving the concerns raised in these reviews, you demonstrate your unwavering commitment to customer satisfaction and exemplary service. This dedication to continuously improve and exceed customer expectations not only enhances your brand reputation but also fosters long-lasting customer relationships.
Feedback, The Compass For Customer Service Enhancement
Feedback is not only a crucial component but an essential pillar of excellent customer service. It not only highlights the areas where your juice bar is excelling, such as the refreshing flavors and top-notch service, but also provides valuable insights into areas that could benefit from improvement, like the wait time during peak hours or the variety of menu options.
By integrating a robust feedback collection system into your business model, you can create an open channel for customers to share their experiences, suggestions, and concerns. This proactive approach allows you to promptly address any issues, ensuring that every customer's voice is heard and every concern is taken seriously.
The implementation of a comprehensive feedback system leads to increased customer satisfaction and loyalty. When customers see that you value their opinions and are committed to making improvements, they feel appreciated and valued. This fosters a strong connection between the customers and your juice bar, creating a sense of loyalty and trust that goes beyond just the quality of the drinks.
Product Development Through Feedback
Product feedback plays a pivotal role in a comprehensive customer feedback strategy. By actively seeking and valuing feedback, whether through customer interviews, surveys, or dedicated feedback software, you open the doors to a wealth of insights and ideas. These valuable inputs can help you uncover novel concepts for new juice blends that your customers desire, enabling you to meet their expectations more effectively. By constantly innovating and adapting based on customer feedback, you can gain a competitive edge in the juice business and establish a strong brand presence as a customer-centric company. Embracing a culture of feedback-driven innovation will not only enhance customer satisfaction but also foster long-term loyalty among your valued customers.
Feedback Loop: The Catalyst For Business Growth
The customer feedback loop is not just important, but integral to the sustainable growth of your business. It goes beyond simply collecting feedback; it provides invaluable insights into your customers' entire journey, starting from their very first interaction with your juice bar to the feedback they provide after their visit.
By actively seeking and valuing customer feedback, you not only gain a deeper understanding of their needs and preferences but also demonstrate your commitment to continuously improving their experience. This, in turn, allows you to better cater to their evolving needs, ensuring that each visit to your juice bar is not just satisfactory, but truly exceptional.
Implementing a well-executed feedback loop is a powerful tool that can significantly enhance customer satisfaction and retention. By consistently listening to your customers, addressing their concerns, and making appropriate adjustments, you can foster a loyal customer base and drive the long-term success of your business. So, embrace the feedback loop as an opportunity to build strong and lasting relationships with your customers, and watch your business thrive.
Conclusion
In conclusion, customer feedback is a powerful tool that can either make or break your juice bar. By harnessing the power of feedback through customer surveys, online reviews, and feedback loops, you can stay in tune with your customers' needs and expectations. By listening to and acting upon your customers' feedback, you can foster a successful juice bar business that continually evolves to exceed customer expectations.
Remember, your customers are the lifeblood of your business. Their feedback is precious, so make sure you listen, understand, and act upon it. Happy customers translate into a thriving business; strive to ensure your customers leave your juice bar happier and more satisfied than when they walked in.
What Are Some Best Practices For Collecting Customer Feedback?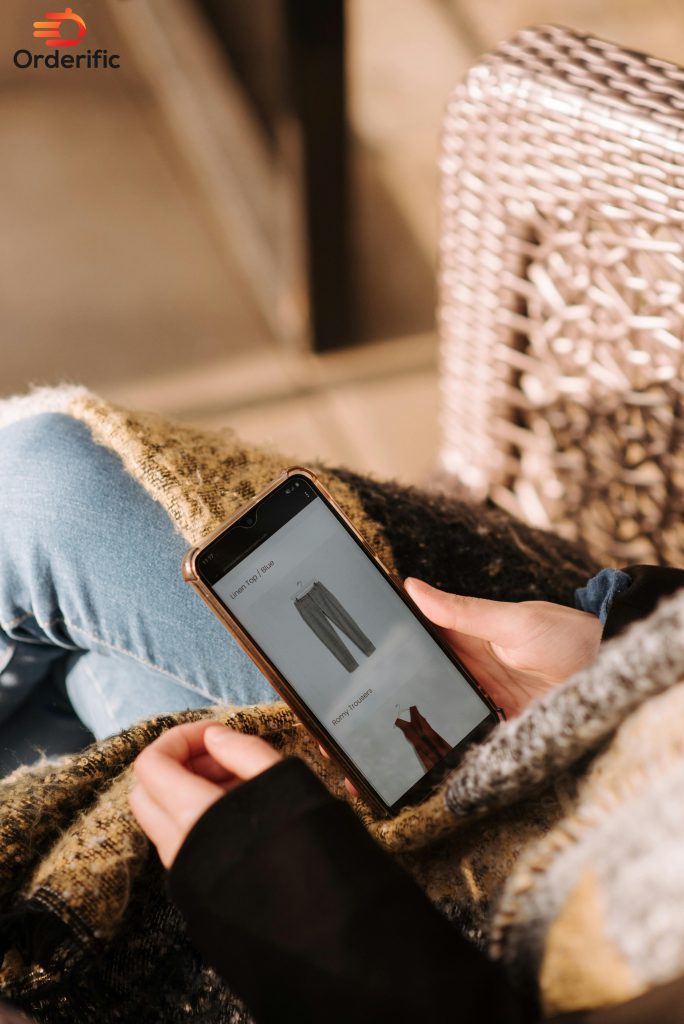 Get Your Feedback Data In One Place
Organizing your feedback data in one central location is crucial for effectively managing and utilizing customer feedback. This practice facilitates easy access to and efficient management of feedback from various channels, whether it be online reviews, surveys, or direct customer interactions. By having a unified hub for feedback data, you're able to streamline the analysis process, identify patterns and trends, and initiate prompt actions.
Implement a reliable Customer Relationship Management (CRM) system or a customer feedback tool. These platforms not only help in consolidating customer feedback but also track and manage customer interactions, thereby providing a holistic view of your customers' experiences. However, remember that the key isn't just gathering feedback, but also acting on it. Therefore, ensure that your system allows you to not only collect and store feedback but also analyze and generate actionable insights from it.
Centralizing your feedback data also ensures that all relevant team members can access it, promoting cross-functional collaboration. Teams can share insights, discuss improvements, and collectively work towards enhancing customer experience.
In essence, a single, unified platform for collecting and processing customer feedback can significantly improve your ability to understand and respond to your customers' needs. It may seem like a daunting task to implement, but the long-term benefits make it a worthwhile investment for your juice bar's success.
Agree On A Feedback Management Process
Establishing a well-defined feedback management process is essential to harness the full potential of customer feedback. The process should outline how feedback will be collected, analyzed, and acted upon. This includes identifying the channels for feedback collection, such as online reviews, surveys, or face-to-face interactions. It also involves determining the criteria for analyzing feedback, whether through sentiment analysis, trend identification, or customer satisfaction scores.
Furthermore, it's crucial to decide how the insights gathered from the feedback will be utilized for service improvement. This could mean refining your juice menu, enhancing customer service skills, or improving the overall ambiance of your juice bar. The process should also detail how the impact of these changes will be evaluated, allowing you to gauge the effectiveness of your improvements.
The feedback management process should ensure that every piece of feedback is acknowledged and valued, creating a culture where customers feel heard and appreciated. This process also encourages a transparent feedback environment where customers can freely express their experiences, fostering a sense of trust and loyalty.
By aligning on a feedback management process, you ensure efficient handling of customer feedback, promote a culture of continuous improvement, and enhance customer satisfaction. Remember, a robust feedback management process is an investment that paves the way for your juice bar's success, by ensuring your offerings and services constantly evolve to meet and exceed customer expectations.
Write And Share A Product Feedback Policy
Having a well-articulated product feedback policy is a powerful strategy to make the most out of customer feedback. Such a policy empowers your customers to share their opinions and ideas regarding your juice products. It ideally sets the expectations about how feedback will be collected, reviewed, and incorporated into your product development process. Sharing this policy with your customers not only enhances transparency but also promotes trust and encourages more customers to provide their feedback.
Your product feedback policy should ideally outline your commitment to considering all feedback while emphasizing that not every suggestion can be implemented. It's important to assure your customers that their feedback is carefully reviewed and plays a crucial role in influencing product decisions. This can be done through regular updates on how their feedback has been used to improve existing juice products or inspire new ones.
Remember, the objective of your product feedback policy is not only to gather feedback but also to build a community of engaged and loyal customers. It's a platform for your customers to voice their opinions and feel valued, knowing that their ideas can contribute to the success of your juice business. Therefore, ensure that your product feedback policy is accessible, straightforward, and customer-centric, encouraging more customers to participate in the feedback process.
In conclusion, a well-crafted product feedback policy is a strategic asset to harness customer feedback. It not only enhances your product development process but also strengthens your relationship with your customers, propelling your juice business to greater heights.
What Is The Best Way To Collect Customer Feedback?
In-App Surveys And Polls
In-app surveys and polls present an effective, user-friendly method for collecting customer feedback. These tools allow you to gather real-time insights about customer preferences, experiences, and suggestions, right at the point of interaction. This approach has the potential to yield higher response rates, as customers can provide feedback at their convenience, without diverting from their application usage.
By embedding surveys and polls within your juice bar's mobile application or website, you can ask specific questions about your products, service quality, or overall customer experience. You may inquire about a customer's favorite juice blend, their opinion on your service speed, or suggestions for menu additions. The data collected from these direct questions can provide you with a wealth of information, deepening your understanding of your customers' needs and wants.
In-app surveys and polls also offer the advantage of immediate feedback. Customers can express their thoughts and feelings in the moment, potentially providing more accurate and honest feedback. You can then utilize this immediate feedback to swiftly address concerns, make improvements, or capitalise on strengths. This proactive approach to customer feedback management underscores your commitment to customer satisfaction and continuous improvement.
Moreover, in-app surveys and polls allow you to segment your feedback data based on various customer demographics. This data segmentation can help you identify trends or patterns in customer feedback, enabling you to tailor your offerings more effectively to different customer groups.
Resource Center
A resource center can serve as an effective tool for gathering customer feedback. A well-managed resource center can provide customers with a platform to voice their experiences, suggestions, and concerns about your juice business. By providing informative articles, FAQs, discussion forums, and guides, a resource center fosters an environment conducive to customer feedback.
Customers can interact with the provided content, leave comments, and participate in discussions, providing you with valuable insights about their preferences and needs. Furthermore, a well-maintained resource center can also assist in mitigating any potential issues or concerns that your customers might have, increasing overall customer satisfaction.
For instance, you can post content about your newest juice blends, and the customers can leave their reviews and suggestions in the comment section. Similarly, discussion forums can serve as a platform where customers share their experiences, ask questions, and even offer suggestions for improvement.
Importantly, a resource center is not just a tool for collecting feedback, but it also demonstrates your commitment to customer education and engagement. It shows your customers that you value their input and are dedicated to improving their experience. This, in turn, enhances customer trust and loyalty, which are crucial for the long-term success of your juice business.
Therefore, an interactive, informative, and responsive resource center can be a powerful tool in your feedback management strategy, helping you to harness the full potential of customer feedback and driving your juice business's growth.
How Can I Improve My Customer Feedback Strategy?
Pair Qualitative And Quantitative Data
Pairing qualitative and quantitative data provides a holistic approach to understanding customer feedback. This blend of data helps to offer a comprehensive view of your customer's experience with your juice business.
Quantitative data, represented by numerical values, can be derived from customer satisfaction scores, ratings, or survey responses. This data offers measurable, concrete insights regarding customer preferences and behavior patterns. For instance, you could gauge the popularity of a new juice blend based on the number of positive ratings or identify the busiest times at your juice bar through sales data.
On the other hand, qualitative data, often gathered from open-ended questions, customer testimonials, or online reviews, provides an in-depth understanding of your customer's experiences and sentiments. Customers may share why they enjoyed a particular juice or suggest improvements to your customer service. Qualitative feedback helps to paint a picture of the why behind the numbers, offering a narrative that complements the quantitative data.
Understand Urgency And Quantify The Impact
The understanding of urgency and quantification of the impact of feedback are vital to a customer feedback strategy. Not all feedback requires immediate action; hence, judging the urgency effectively prioritizes your responses. For instance, consistent negative online reviews about a particular juice flavor might need immediate attention, while suggestions for new flavors can be added to your future product development plans.
Quantifying the impact of feedback assists in allocating resources efficiently. For instance, if a minor change in a lesser popular juice blend leads to significant improvement in customer satisfaction, it might be worth the effort to prioritize it. Regularly monitor the effect of changes you implement based on feedback – this will give you concrete evidence of the power of customer feedback in your juice business.
Moreover, understanding urgency and quantifying impact involve a sense of empathy and a data-driven mindset. It's about balancing the immediate emotional response from your customers with the long-term strategy for your business.
In conclusion, understanding the urgency of feedback and quantifying the impact it has, forms a crucial part of your customer feedback strategy. It enables you to respond effectively and make informed decisions that benefit both your customers and your juice business.
Connect Data To Your Roadmap
Connecting feedback to your business roadmap is a strategic move that can significantly enhance your customer feedback strategy. Essentially, this involves tying the customer feedback you receive directly to your future plans for your juice bar.
By integrating feedback into your roadmap, you are acknowledging the importance of customer insights in shaping the direction of your business. It demonstrates to your customers that their opinions are valued and have a tangible impact on your business decisions.
To effectively connect feedback to your roadmap, you must first have a clear understanding of your business goals and objectives. Once these are defined, you can then align the feedback you receive with these goals. This could involve categorizing feedback based on relevance to particular objectives, or prioritizing feedback based on its potential impact on your business goals.
For example, if one of your objectives is to expand your juice menu, feedback related to product variety would be particularly relevant and should be given priority. On the other hand, feedback relating to service speed may be less relevant to this particular objective, but could be crucial if improving operational efficiency is another one of your goals.
Conclusion
In conclusion, the power of customer feedback cannot be underestimated in propelling your juice business towards success. By creating a customer feedback loop, acknowledging and valuing every bit of feedback, producing a product feedback policy, and harnessing tools like in-app surveys, polls, and a resource center, you can gather invaluable insights. Pairing qualitative and quantitative data, understanding urgency, quantifying impact, and connecting feedback to your business roadmap further strengthens your customer feedback strategy. Implementing these strategies can significantly enhance customer satisfaction, build trust, foster loyalty, and drive the growth of your business. Take your juice business to the next level by harnessing the power of customer feedback.
If you're interested in learning more about how Orderific can streamline your feedback management process, schedule a demo with us today. We're eager to show you how our platform can help you make the most of feedback in your juice business. Schedule a demo with Orderific today and start transforming your feedback management process.
FAQs
How can I encourage customers to provide feedback?
Offer incentives such as discounts or loyalty points, and ensure a quick and easy feedback process.
What do I do with negative customer feedback?
Negative customer feedback should be addressed promptly and used as an opportunity to improve your services.
Are there tools to help me analyze and manage customer feedback effectively?
Yes, tools like Orderific can streamline and effectively manage your customer feedback analysis.
In what ways can positive customer feedback impact my business growth?
Positive customer feedback can boost your business's reputation, attract more customers, and foster customer loyalty.