In the ever-changing world of consumer preferences, the juice industry is not immune. Fresh squeezed juice's refreshing aroma no longer appeals to health fanatics. It's become a universal love, crossing boundaries and captivating taste buds globally. The trend has shifted from traditional orange and apple juices to exotic flavors like goji berry and açai. Customers now seek a unique experience with each sip, prioritizing natural ingredients, nutritional benefits, and flavor variety. This evolution in customer preferences is defining the future of the juice industry. The ability to adapt and innovate will separate the successful juice bars from the rest. Understanding the changing consumer behavior is the key to remaining relevant and competitive. Let's delve deep into these evolving trends and how they reshape the juice industry landscape.
The Rise of Health Consciousness
With the dawn of a new health-conscious era, a noticeable shift in customer preferences is unfolding. People are more mindful than ever of what they consume. No longer are juices merely a refreshing drink. Instead, they've become a symbol of a healthy lifestyle, a daily ritual steeped in well-being and vitality.
Imagine stepping into a modern juice bar. The vibrant colors of fresh fruits and vegetables greet you, a feast for your senses. You're not just witnessing a trend but a movement fuelled by a desire for nutritional richness. This wave of health consciousness is not a fleeting fad but a steady rising tide in customer behavior.
The once prominent sugary, artificial drinks are losing their allure. In their place, natural juices brimming with antioxidants, vitamins, and fiber are taking center stage. With knowledge and a heightened focus on health, consumers gravitate towards these nutrient-dense delights. Innovative combinations of fruits, vegetables, and superfoods are becoming the norm, offering flavor variety and a nutritional powerhouse in each sip.
This health-oriented shift is not confined to the juice bar. It extends to online spaces, too. Social media platforms buzz with photos of colorful smoothies, while juice bar websites entice visitors with promises of fresh, all-natural ingredients. Consumers seek authenticity, transparency, and a commitment to health online and in-store.
By understanding these evolving customer preferences, juice bars can harness the power of this health-conscious wave. Indeed, staying attuned to these trends is critical for success in this dynamic industry.
Shift in Ingredient Focus
A transformation is sweeping across the juice bar counters and online platforms alike. The spotlight is now on ingredients, the heart and soul of any juice concoction. No longer is the customer swayed by just the end product. They want to know what goes into their favorite juice blend, and juice bars are taking note.
Enter a contemporary juice bar; the experience resembles a treasure hunt. The colorful array of fruits, vegetables, and superfoods on display is a sight to behold. Each ingredient tells a story of health and vitality, echoing consumers' growing interest in nutritional value. Beyond adding flavor, ingredients like turmeric, ginger, and beetroot promise wellness and appeal to today's health-conscious patrons.
Online, juice bars are creating a virtual pantry for customers. Detailed descriptions of ingredients, their health benefits, and why they cut are shared transparently. This shift towards open communication is building trust and enhancing customer engagement. Social media platforms are brimming with posts featuring 'ingredient of the week' or 'superfood spotlight,' keeping the conversation alive and customers informed.
With this shift in ingredient focus, the juice industry is creating a bridge between customer preferences and the offerings. They're not just selling juice by celebrating ingredients' importance and health benefits. They're selling a lifestyle change, a promise of health and wellbeing, one sip at a time.
Functional and Nutrient-Packed Drinks
Step into the functional and nutrient-packed drinks world, where health and flavor harmonize. Each sip is a delightful journey, whisking you through the symphony of nutrition. It's not just about quenching thirst; it's about nourishing the body: each bottle, an elixir of health, brims with essential nutrients, vitamins, and minerals.
Imagine the experience – the bottle's cool touch, the lid's satisfying pop, and the vibrant, inviting colors. The first sip, an explosion of taste, tingles your taste buds, promising well-being. Ingredients like kale, spinach, and beetroot are no longer confined to salads. Now, they're the stars of these nutrient-dense beverages, offering a refreshing, healthful twist.
The transformation is remarkable. Customers gravitate towards these beverages, intrigued by the fusion of health benefits and exotic flavors. Whether it's a protein-rich smoothie post-workout or a midday antioxidant-rich juice, the choices are boundless.
But it's not just about the beverages themselves. The social media universe echoes with customers' praise and admiration, spreading the word about these healthful wonders. Juice bars, in turn, celebrate customer feedback and loyalty, ensuring their offerings align with evolving customer preferences.
In this era of functional drinks, the juice industry is more than a place to grab a quick drink. It's a hub of health, a beacon of nutritional wisdom, and a testament to the power of customer-driven innovation. It's a testament to the power of our evolving desires, where every sip is a step towards a healthier lifestyle.
Reduced Sugar and Artificial Additives
Imagine walking into your favorite juice bar. The air is filled with the tantalizing aroma of fresh fruits and vegetables. In the new wave of health consciousness, customers have begun to yearn for natural sweetness, dismissing excessive sugar and artificial additives.
You peruse the menu, noticing a common thread – most options boast of 'low sugar' or 'no artificial additives.' This is not by accident. The shift mirrors an industry-wide response to evolving customer preferences. Moreover, it's a testament to the juice industry's commitment to promoting healthier choices.
Take a sip of your vibrant, low-sugar juice. Even in its natural simplicity, it bursts with flavor. Without the cloak of excess sugar or artificial additives, the true essence of the ingredients shines through. Furthermore, each sip carries the reassurance of making a healthier choice.
Juice bars proudly highlight their healthier offerings, engaging customers with transparency and honesty. They showcase customer testimonials, mirroring their satisfaction with these healthier alternatives.
The reduced sugar and artificial additives movement goes beyond just healthier drinks. It's about educating customers, promoting well-being, and transforming the juice industry landscape one sip at a time. After all, customer satisfaction isn't only about delivering great taste. It's about ensuring customers can indulge without compromising their health. The juice industry is truly making its mark in this arena, driving a change inspired by evolving customer preferences.
Innovative Alternatives
Innovation is the lifeblood of the evolving juice industry. It's a canvas for creativity, where each stroke mirrors a unique customer preference. Picture this – innovative alternatives replacing traditional juice offerings, engaging patrons in an enchanting dance of flavors.
Gone are the days of mundane juice menus. Now, they are brimming with kaleidoscopic choices that cater to every palate. Imagine savoring a refreshing, cold-pressed juice, its natural sweetness tantalizing your taste buds. It's a journey of discovery, of unique combinations that excite and satisfy.
You find almond milk blends, smoothies with acai or matcha, and cold-press concoctions with superfoods and probiotics. Each offering is a testament to the industry's commitment to innovation. Simultaneously, they serve as a beacon of the industry's responsiveness to evolving customer preferences.
Now, consider the online sphere. Juice bars are painting a digital picture of their innovative alternatives. They share vivid descriptions and mouth-watering images, whetting the appetite of their virtual customers. Social media buzzes with stories of these offerings, amplifying the popularity of these innovative alternatives.
In essence, the juice industry is not just selling beverages. It provides a unique experience, a sensory journey that caters to customers' evolving preferences. Each innovative alternative is a melody of flavors, a celebration of health, and embodies customer satisfaction. The juice industry is crafting a harmonious future in this symphony of evolving preferences and innovative solutions.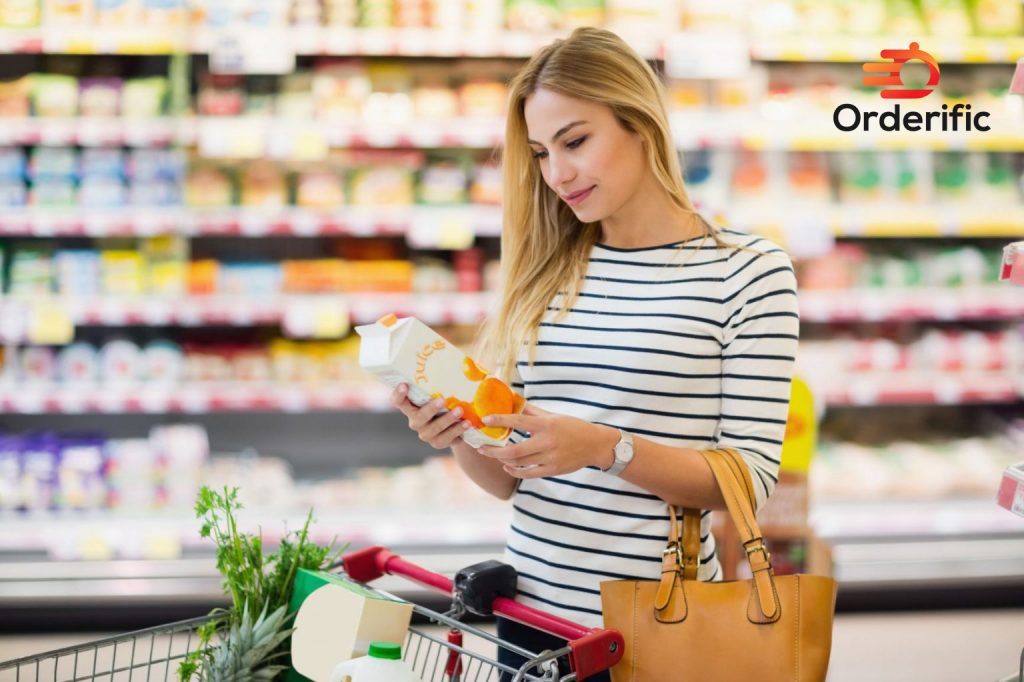 Environmental and Ethical Considerations
Ethical and environmental considerations take center stage as we embark on this narrative journey. Picture yourself stepping into an eco-conscious juice bar. Immediately, you're greeted by the soothing aroma of fresh, locally sourced fruits. Each ingredient radiates freshness, a testament to the establishment's commitment to sustainability.
Next, your eyes settle on the packaging. It's biodegradable, reflecting the industry's dedication to reducing environmental impact. This tangible commitment to the environment resonates with customers, aligning with their values. Simultaneously, it enhances the bonding between juice bars and their patrons.
Moreover, ethical sourcing is now integral to business operations. Imagine the satisfaction of savoring a smoothie, knowing its ingredients support fair trade. Each sip becomes an act of conscious consumption, contributing to global equality.
Online, this commitment is equally evident. Juice bars utilize various platforms to share their sustainability stories. They showcase partnerships with local farmers and spotlight their eco-friendly practices. Consequently, digital spaces have become an education hub, inspiring customers to make ethical choices.
There's more. These practices are not just beneficial; they're also necessary. They respond to the evolving customer preferences for ethical and eco-conscious businesses.
To summarize, the juice industry's environmental and ethical considerations serve a dual purpose. They reflect a commitment to sustainability while aligning with customer preferences. In this dance of conscious business and conscious consumption, everyone wins. It's a symphony of ethical and environmental harmony, a testament to the power of making a difference, one sip at a time.
Marketing and Education
Marketing and education form the bedrock of engaging customer experiences in the juice industry. Imagine perusing a juice bar's social media page with vibrant images. Each post, a delightful feast for the eyes, beckons you to explore further. The beautiful color palette of fresh juices, smoothies, and health-boosting ingredients draws you in.
Scroll down, and you'll notice informative captions accompanying each post. They're not just descriptions but mini-lessons about health benefits and nutritional value. With every post, the juice bar invites you into its world of health, wellness, and flavor. Indeed, it's a seamless blend of marketing with education geared towards satisfying your curiosity and palate.
Now, shift your gaze to the juice bar's website. It's an educational hub with articles, blog posts, and how-to guides. They're informative and engaging, crafted meticulously with a warm, friendly tone. The language is easy to understand, making complex nutrition facts accessible to everyone.
In essence, marketing and education in the juice industry are intertwined. They create an engaging customer experience, bridging the gap between curiosity and knowledge while enticing customers towards healthier choices. It's more than a mere marketing strategy. It's a testament to the juice industry's commitment to promoting a health-conscious lifestyle.
Conclusion
In conclusion, the juice industry's narrative illustrates a compelling story of evolution. It's a tale meticulously painted by the industry's adept response to shifting customer preferences. Each chapter – from ingredient focus to innovative alternatives, reduced sugars to ethical considerations, and the dance of marketing and education – resonates with the melody of evolution. These transformations aren't merely trends. Instead, they reflect the industry's commitment to catering to modern customers' evolving tastes and values, building trust and loyalty.
Moreover, these changes exemplify the industry's role as a catalyst for promoting healthier lifestyles. So, let's raise a glass to the juice industry, a dynamic arena making healthful indulgence a delightful reality. Schedule a FREE DEMO today for more information on how Orderific can help navigate these evolving preferences.
FAQs
What trends are shaping the choices of health-conscious consumers in the juice market?
Trends include functional drinks, reduced sugar, innovative alternatives, ethical sourcing, eco-conscious practices, and informative marketing.
Are there specific flavor profiles gaining popularity among customers?
Exotic fruits, superfoods, and blends with ingredients like ginger, turmeric, and matcha are gaining popularity among customers.
How do changing lifestyle preferences impact juice consumption patterns?
Changing lifestyle preferences, like health-consciousness and sustainability, drive consumers to choose healthier and ethically sourced juice options.
What role does sustainability play in shaping customer preferences for juice products?
Sustainability plays a vital role as customers increasingly prefer juice products from brands with eco-friendly and ethical practices.