In the bustling food truck scene, the aroma of sizzling dishes and the lively banter of satisfied customers form a symphony of sensation. Amid this, customer relationship management (CRM) plays a subtle yet pivotal role. This invisible conductor harmonizes customer relationships, choreographing the rhythm of feedback and satisfaction. It's not merely about selling tantalizing tacos or mouthwatering milkshakes. More importantly, it's about weaving a memorable customer experience, fostering customer loyalty, and provoking meaningful customer feedback. CRM systems serve as the food truck's compass, guiding business growth. Through this engaging exploration, we invite you to delve deeper into the world of food truck CRM, unearthing the recipe for customer success. Welcome to 'A Look into Food Truck Customer Relationship Management.'
What is customer relationship management?
Customer Relationship Management (CRM) isn't just a tech tool or a fancy business jargon. Picture it as a friendly, invisible sidekick, tirelessly working behind the scenes. Its chief objective? To keep your customer relations harmonious, profitable, and vibrant.
Yes, it's about vigilantly analyzing customer feedback, but that's only one piece of the puzzle. The CRM system is the grand stage where every customer interaction takes place. It remembers every preference, every feedback, and even the frequency of their purchases. This data is then thoughtfully used to amplify the customer experience.
But the magic of CRM doesn't end there. It's an endless loop of giving and receiving. As you offer personalized service, customers reward you with loyalty. This fosters customer satisfaction, a priceless asset in the competitive food truck market. It's the secret seasoning, the ingredient that transforms first-time visitors into regulars and regulars into ambassadors.
So, CRM is more than just software. It's your customer service champion, your feedback analyzer, and your roadmap to customer success. It's the heart, the brain, and the pulse of your food truck business. Through CRM, you create a culinary symphony that makes customers return for more.
The impact of customer relationship management on your business
In the vibrant world of food truck businesses, the impact of customer relationship management (CRM) is akin to the gentle touch of a master chef crafting a culinary masterpiece. Its influence is subtle yet potent.
It is the CRM system that fine-tunes the orchestra of customer interactions, molding each note into a harmonious melody. Picture this – a customer approaches their preferred dish and usual customizations already recognized by the system. The result? A swift, personalized service that leaves them smiling, their taste buds dancing with satisfaction.
The magic of CRM software lies not just in facilitating these smooth, personalized experiences but also in its ability to capture and analyze invaluable customer feedback. Like a keen listener, it collects words of praise, suggestions, and constructive criticism, turning them into actionable insights.
These insights serve a dual purpose. Firstly, they guide improvements to customer service, enhancing the overall customer experience. Secondly, they aid in mapping out strategies for customer satisfaction, creating a virtuous cycle of giving and receiving.
Imagine a customer's feedback leads to a new dish on the menu. The thrilled customer shares their joyous experience, attracting more food enthusiasts. This ripple effect, initiated by a single customer feedback analysis, exemplifies the power of CRM.
Lastly, a robust CRM fosters customer loyalty. They begin to see the food truck not simply as a business but as a trusted friend who values their opinions and caters to their preferences: this emotional connection, this sense of belonging, sprouts from the seeds sown by effective CRM.
So, the impact of CRM on a food truck business is profound. It's the unseen hand that guides the journey from delivering delicious dishes to forming lasting customer relationships. It's the silent whisper that turns customers into advocates, propelling the food truck toward customer success.
8 customer relationship management examples worth knowing
In the lively realm of food truck businesses, customer relationship management (CRM) is akin to the culinary art of a master chef. It enhances the savor of customer experiences, meticulously stirred with eight distinct flavors of management practices:
Tracking customer behavior: Just as a chef understands every nuance of their ingredients, CRM deciphers the patterns in customer interactions, fostering an intimate understanding.
Automated feedback collection: This acts as the truck's ears, gathering whispers of customer experiences, praises, and suggestions with remarkable efficiency.
Data-driven decisions: These are the analytical masterstrokes, transforming raw customer data into a refined strategy for business growth.
Personalized customer experiences: CRM tailors customer journeys precisely, ensuring each experience fits like a glove, exuding warmth and familiarity.
Automated customer support: It's the comforting voice that addresses queries and concerns round the clock, offering solace to customers in need.
Omnichannel service: This ensures a seamless customer experience, consolidating multiple platforms into one cohesive symphony of service.
Strong social media presence: CRM leverages the power of social media, bridging the gap between food trucks and customers and establishing a robust digital footprint.
Marketing automation: This is the secret ingredient that streamlines marketing efforts, keeping the food truck brand fresh and delicious in the minds of its patrons.
In these ways, CRM serves as the unseen sous-chef, meticulously crafting a memorable customer relationship while driving customer success for the food truck business.
What are the 3 types of CRM systems?
In the bustling kitchen of a successful food truck business, three types of CRM systems play critical roles akin to skilled chefs. Each design, unique in its flavor, collaborates to serve a delightful platter of customer satisfaction, business growth, and data-driven insights.
Collaborative CRM system
The Collaborative CRM system operates like an expert culinary team. It gracefully unites every department, ensuring they work in perfect sync, much like ingredients in a gourmet dish. This system places customer data at the core of operations, fostering a harmonious customer relationship. It's particularly adept at feedback analysis, taking every nugget of customer feedback into account. It transforms these insights into actions, refining the customer experience.
Imagine it as a seasoned conductor guiding a symphony of service with precision. Every interaction is measured and recorded meticulously. Customers are not just faces in the crowd but unique individuals with distinct preferences. The system remembers their favorite dishes, their usual order times, and even their feedback.
This personal touch enhances customer satisfaction and nurtures customer loyalty. In essence, the Collaborative CRM is a silent yet significant force, harmonizing customer relations and steering the food truck toward customer success.
Operational CRM system
The Operational CRM system is akin to the sous-chef, silently influencing your food truck's everyday operations. Seamlessly, it integrates the activities of marketing, sales, and service departments. This unsung hero keeps track of every customer interaction, ensuring no detail, no matter how minute, is overlooked.
Imagine a busy food truck lunch hour. Amid the sizzling sounds and enticing aromas, the Operational CRM system hums in the background. It remembers the regular who adores your spicy tacos and the newbie allergic to peanuts. All this data is tirelessly compiled, ensuring each customer experience is as uniquely crafted as the dishes you serve.
This diligent system captures every feedback, suggestion, and complaint. It deciphers each customer's feedback, converting them into actionable insights. This continuous cycle of feedback and improvements not only amplifies customer satisfaction but also fosters customer loyalty.
In essence, the Operational CRM system is your food truck's invisible yet indispensable ally. It's the secret recipe that keeps customers coming back, propelling your food truck toward customer success. It's the polyphonic melody that entices, engages, and wins over even the most discerning customers.
Analytical CRM system
The Analytical CRM system is the mastermind behind your food truck's customer success. Picture it as the seasoned chef meticulously dissecting every morsel of customer data with a discerning eye. Like a culinary maestro, it blends the finer details, the preferences, and the feedback into a heady brew of insights.
It captures the nuances of customer behavior, the rhythm of their visits, and even the patterns of their orders. Each customer interaction is a precious ingredient, simmered to perfection, creating a delectable feast of data-driven strategies. It's not just about numbers and graphs. It's about understanding the human element behind every statistic and every trend.
Like a heartfelt compliment or a constructive critique that enhances the flavor of a dish, customer feedback is invaluable. This system transforms it into a roadmap, leading your food truck business to new heights. The Analytical CRM system turns customer feedback analysis into an art form.
It's the silent maestro that orchestrates your food truck's march to customer success, transforming data into delightful customer experiences. This is the charm of Analytical CRM, the secret sauce that makes your food truck unforgettable.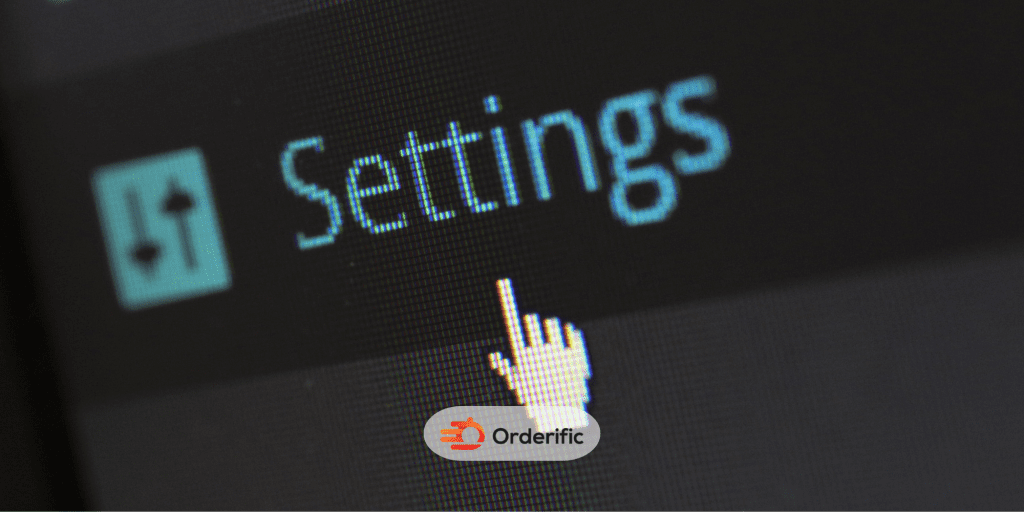 Top tools for better customer relationship management
As you journey through the bustling streets of the food truck business landscape, the aroma of efficient customer relationship management (CRM) tools wafts. These are not just digital platforms; they serve as your trusted allies, silently enhancing the flavors of your customer interactions and garnishing your business growth with a sprinkle of data-driven insights.
Userpilot: Just as a swirl of cream enriches the taste of a hot cup of cocoa, Userpilot enhances your CRM strategies with its user-friendly interface and intuitive features. It's the secret spice that boosts customer engagement, stirring up a delightful experience.
Salesforce: Picture Salesforce as a drizzle of honey on a piping hot pancake. It sweetens your CRM efforts with its comprehensive suite of tools, turning bitter customer challenges into a delicious feast of solutions.
Hootsuite: Hootsuite is the tangy twist of lime in your CRM cocktail. With its robust social media management features, it adds zest to your customer relationships, attracting a crowd of loyal patrons to your food truck.
HubSpot: Imagine HubSpot as the cherry on top of your CRM sundae. Its all-in-one platform orchestrates sales, marketing, and service modules, creating a symphony of customer satisfaction that resonates through the busy streets.
Take a moment to savor the taste of these CRM tools, each unique in its flavor, united in its mission – to transform your food truck business into a thriving hub of customer success.
Implementing CRM in Your Food Truck Business
Implementing a CRM system in your food truck venture is indeed a journey worth treasuring. Picture this: a craftsman honing his skills, learning the nuances, and perfecting his art. That's you, embracing the CRM system, tossing it into your mix of ingredients, and infusing a new flavor into your business recipe.
Gradually, you'll feel an exciting transformation. It's like the first hint of dawn, subtle yet promising, pervading your food truck operations. Seamless workflows begin to emerge, painting a canvas of efficiency and coordination. Each department starts humming a harmonious tune, a testament to the synergetic capabilities of your newly adopted CRM system.
As you delve deeper, you'll discover a treasure trove of insights. Imagine the exhilarating sensation of striking gold, uncovering precious nuggets of customer data. Suddenly, every interaction and every feedback dons a new significance, paving the way for more personalized service, heightened customer satisfaction, and profound customer relationships.
Now, envision your food truck amidst a bustling crowd. The aromas of your delectable fare wafting through the air, the vibrant chatter of content patrons, the resonant clink of satisfied reviews – a symphony of success orchestrated by your diligent CRM system.
Embracing CRM is akin to mastering a complex cuisine. It requires patience, commitment, and a dash of creativity. But once you've tasted the fruits of your labor, there's no turning back. You're not just serving food; crafting experiences, forging relationships, and driving your food truck business toward a future rife with customer success.
Measuring the Success of Your CRM Practices
Evaluating your CRM practices is a dance with data, a harmonious ballet of numerical insights. Picture this: a stream of numbers transforming into a melodious symphony of success metrics under the skilled baton of your CRM system. Every interaction, every feedback, and every customer experience weaves a unique note into this complex composition, allowing you to measure the sweet harmony of customer satisfaction or the discordant notes of a missed opportunity.
Engage your senses. Hear the resonant hum of customer loyalty as it grows stronger, louder, and more compelling. Feel the pulse of your business quicken with each affirmative customer feedback and each positive review. Taste the sweet success as your customer base expands, drawn by the magnetic pull of personalized experiences and stellar service.
Sprinkled amidst this sensory feast are the secondary keywords, the secret spices that enhance your SEO flavor. They subtly infuse your narrative, infusing a warm human touch into the third-person narrative, painting a vivid tableau of your CRM success story.
The dance culminates in a crescendo, a climactic finale of data-driven decisions and strategies. Each sentence and each paragraph resonates with your CRM journey, reflecting the rhythm of your practices and the tempo of your success.
In essence, measuring the success of your CRM practices is not just about the final flourish, the triumphant finale. It's about the journey, the dance, the symphony. It's about appreciating the crescendos and understanding the decrescendos, and finally, it's about conducting your food truck business towards a future of customer success.
Conclusion
Embarking on the CRM journey is like an engrossing food truck adventure, tantalizing the senses while feeding your business growth. Each crunch of customer data and each sip of feedback unravels a new layer, enriching the customer relationship recipe. In the vibrant marketplace of the food truck business, Orderific stands as a trusted companion, integrating seamlessly with POS systems and payment partners. It automates manual tasks, allowing you to savor the exquisite taste of increased revenue and decreased operational costs. As you master the art of CRM, the delightful aroma of tailored marketing wafts through, creating an unforgettable customer experience and a unique brand identity. For more information on how Orderific can spice up your food truck business journey, schedule a FREE DEMO today.
FAQs
How does CRM software improve customer relationship management?
CRM software enhances customer relationship management by centralizing data, facilitating personalized interactions, and enabling efficient feedback analysis.
What role does customer feedback play in enhancing CRM strategies?
Customer feedback enhances CRM strategies by providing valuable insights for personalized service and improvements.
Can you share best practices for gathering and using customer feedback effectively?
Best practices include actively seeking feedback, using multiple channels for collection, analyzing feedback data, and implementing improvements.
What are the benefits of using CRM systems for businesses?
CRM systems benefit businesses by enhancing customer relationships, streamlining operations, and providing valuable insights for strategic decisions.