In the digital age, a pint of caution is worth a keg of cure. Software systems are indispensable for those immersed in the vibrant world of bar management. They streamline operations, boost efficiency, and deliver data-driven insights. Yet, with significant data comes great responsibility. Imagine the chaos from a data breach in your bar management system – a nightmare nobody wants to experience. This piece will dive into the world of data protection, shedding light on pressing concerns within bar management software. From the nuances of personal data handling to the gritty details of data protection rules, we've got you covered. Relax, and let us guide you in safeguarding your information.
What Is Data Protection
Data protection is a shield – a stout, unwavering safeguard for your personal information. Imagine it as the bouncer of your bar, diligently scrutinizing each byte of data that enters or exits. Unlike physical data, digital data is less tangible but far more vulnerable. It's akin to leaving your bar door wide open, welcoming all, both patrons and predators alike. 
Data protection, then, becomes the doorkeeper, ensuring those who enter respect the sanctity of your establishment. It upholds the integrity of personal data, a treasure trove of sensitive information. From names and addresses to credit card details – it's an all-you-can-eat buffet for cyber thieves.
The European Commission has outlined stringent data protection rules akin to the golden rules of bar etiquette. Just like not over-serving a patron, these rules restrict the over-exploitation of data, fostering a safer digital environment. Data protection officers serve as stewards, enforcing this etiquette within their organizations.
A data breach, akin to a bar brawl, disrupts the peace and can tarnish your reputation. Timely intervention by data controllers, like alert bartenders, can help maintain order and minimize damage. Embracing data protection principles is not just adhering to the law but also a nod to human rights, ensuring privacy and dignity are preserved.
In the world of data, protection is paramount. It's more than just a buzzword or a compliance checkbox. It's the commitment to protecting the personal data that our customers entrust us with – the cornerstone of any thriving bar. And that's a round worth raising a toast to!
Principles of Data Protection
Imagine walking into a bustling bar, the air ripe with anticipation and the sweet scent of camaraderie. Amid the clinking glasses and the cheerful banter, an invisible protocol is at play. These unseen principles, like the digital realm's data protection laws, ensure that personal information is handled with the utmost respect and diligence.
Here's a breakdown of these principles:
Lawfulness, Fairness, and Transparency: Much like a bartender honestly explaining the ingredients of a cocktail, every bit of personal data collected should be lawful and transparent.
Purpose Limitation: Akin to serving a drink for the patron's enjoyment, not for resale, data should only be used for the purpose it was collected.
Data Minimization: The bartender doesn't need to know a patron's life story; data collection should be limited to what is necessary.
Accuracy: Like ensuring that the correct order reaches the right patron, personal data should be accurate, up-to-date, and rectified if incorrect.
Storage Limitation: A bar doesn't keep leftover drinks for the next day; in the same vein, personal data should only be stored briefly.
Integrity and Confidentiality: As a bartender keeps customer conversations confidential, data must be protected against unauthorized or unlawful processing.
The European Commission, akin to the management team of a bar, ensures that these principles are strictly adhered to. In case of a data breach reminiscent of a sudden bar brawl, the data controller takes immediate action, much like an alert bartender. These principles are not just about following the data protection rules but also a testament to human rights, fostering an environment where privacy is respected and upheld.
Enterprise Data Protection Trends
As we enter the new decade, the landscape of enterprise data protection is rapidly evolving. The hustle and bustle of this digital arena is akin to a lively bar on a Friday night, buzzing with activity. Each new trend, like a unique patron, brings its flavor to the mix, stirring up the dynamics of data protection.
Firstly, data minimization is emerging as the sobering antidote to information overload. Like mindful bartenders, businesses are learning to serve 'just enough' data, preventing unnecessary hangovers of information. This trend enhances the efficiency of data processing and storage while also respecting privacy rules.
Secondly, there's an increased emphasis on data accuracy, mirroring the precision of a skilled mixologist crafting the perfect cocktail. Enterprises are investing in robust systems to maintain the authenticity and relevance of their data, much like a bar maintains the quality of its spirits.
Lastly, the rise of data protection officers is a significant trend. Like vigilant bouncers, they ensure compliance and prevent potential data breaches. Their role is becoming vital in developing a culture of responsibility and transparency within organizations.
These trends, reminiscent of a well-run bar, reflect the delicate balance between leveraging data and safeguarding personal information. As we toast the future, it becomes clear that data protection will remain at the heart of enterprise strategy. And why not? After all, protection is the best policy in the world of data.
Embracing Hyper-Convergence
Feast your eyes on hyper-convergence, the new star in the data protection universe. Like a skilled bartender, it seamlessly blends storage, computing, and networking into a single system. Suddenly, managing data no longer resembles juggling flaming torches. Instead, it feels like a harmonious symphony that delights the senses.
As you step into this sphere, you'll find it pulsating efficiently. It's reminiscent of a bustling bar where every movement is precise, every action purposeful. No longer do separate teams scramble to manage distinct elements of data infrastructure. Now, like a well-oiled machine, they synergize, creating an environment that hums with productivity.
But don't let this efficiency fool you. Beneath the polished surface lies a solid foundation of data security. Picture a reliable steel safe behind a bar's rustic charm, safeguarding its valuable assets. In much the same way, hyper-convergence embeds security within its processes, ensuring that your digital treasure trove remains impregnable.
Moreover, adopting hyper-convergence allows you to stay ahead in the fast-paced world of digital transformation. It's like having a nimble-footed barkeep who effortlessly keeps up with the ever-changing demands of patrons.
Details such as data minimization, data accuracy, and data protection rules are taken care of almost instinctively. So, while you focus on serving your clientele, your data protection officer can rest easy, knowing that hyper-convergence has your back. Thus, hyper-convergence, like a trusty barkeep, ensures your data house is always in order.
Ransomware Protection
Stepping into ransomware protection is like entering a well-guarded speakeasy in the roaring twenties. Behind the unassuming exterior, a world of safeguarding measures awaits your discovery. You're immediately greeted by the aroma of fortified security systems, as compelling as the wafting scent of finely aged whiskey. Just as the bartender meticulously crafts each cocktail, our advanced software skillfully defends against ransomware attacks.
Every layer of protection, like the nuanced flavors in a premium spirit, is designed to thwart the cunning tactics of cybercriminals. These layers work in harmony, similar to the melodic tunes of a jazz band softly playing in the background. They form a robust barrier, much like the stalwart bouncer, ensuring no unwanted elements disrupt the tranquility of the speakeasy.
The reassuring presence of a data protection officer is akin to a seasoned barkeep – reliable, vigilant, and deeply invested in the safety of the patrons. Just as every great bartender knows the importance of serving responsibly, our officer strictly ensures the data protection rules are followed.
Finally, as a comforting fireplace illuminates the cozy bar interior, our software highlights potential threats, exposing them before they can inflict damage. So, sit back and savor our ransomware protection's security, much like enjoying a smooth, smoky bourbon on a tranquil evening. Here's to a secure future, free from ransomware attacks.
Disaster Recovery as a Service
Stepping into Disaster Recovery as a Service (DRaaS) feels like finding a secret passage in your favorite bar. This hidden gem, tucked away, promises an enchanting journey. Like a cocktail crafted with precision, DRaaS combines various elements into a harmonious blend. It ensures that your data, the lifeblood of your business, flows smoothly, like the finest whiskey.
A cloud-based service, DRaaS boasts a resilience akin to a bartender's spirit, enduring the longest nights. Even during a data breach – a scenario as chaotic as a bar brawl – DRaaS stands firm. With DRaaS, data protection officers can breathe a sigh of relief, knowing that backup and restore capabilities are at hand, as reliable as the regular bar patrons.
Best of all, DRaaS offers the gift of time. It's like ordering your favorite drink and finding it ready as you settle into your seat. You can swiftly recover lost data with minimal downtime, ensuring your business keeps humming like a well-tuned jazz band.
And let's not forget that the European Commission's data protection rules are strictly adhered to, instilling a sense of security as comforting as your favorite bar stool. In the world of DRaaS, personal data protection isn't just an obligation – it's a commitment as heartfelt as the barkeep's promise to keep your secrets safe.
So, here's to DRaaS – a solution as essential as the cork in your whiskey bottle. Join us in raising a glass to effortless data recovery and let the smooth rhythm of uninterrupted business flow.
Copy Data Management (CDM)
Welcome to Copy Data Management (CDM), a revelation akin to discovering an aged scotch tucked away in the corner of your favorite bar. Like that coveted bottle, CDM promises refinement and reliability in data protection.
Sip it slowly, savoring the subtle notes of efficiency and security. CDM harmonizes your data, reduces redundancy, and meticulously follows data protection rules with each drop. It's akin to a skilled mixologist, blending the perfect cocktail of data consistency and accessibility.
Imagine the warmth of a well-stocked bar where every spirit has its place. Now, picture the same orderliness in your data infrastructure fueled by CDM. It's like your personal data protection officer, vigilantly managing your ever-growing data repositories.
And oh, the precision! Like the perfect pour, CDM ensures data is well-spent, stored appropriately, and noticed. This careful management is as refreshing as a chilled gin and tonic on a summer's day.
Also, it's future-ready. CDM is designed to adapt and grow with your business needs, just as a sound bar evolves its menu to the changing tastes of its patrons. It ensures your data remains as relevant and valuable as a classic cocktail, never losing its charm.
As you step into the world of CDM, feel the excitement of a Friday night at the bar. Relish the anticipation of knowing your data is safe, just like your trusty barkeep prepares your favorite drink. Here's to CDM, ensuring your data protection is always on the rocks!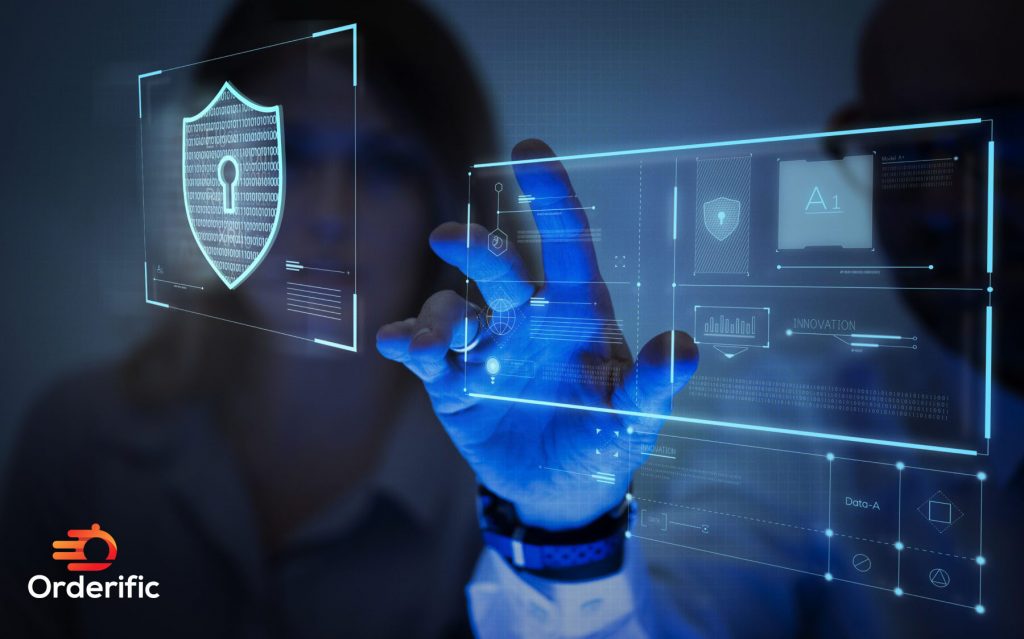 Data Protection Strategy
Step into the world of "Data Protection Strategy," a realm that swirls with intrigue, like a calm conversation in the corner of a bustling bar. Precision waltzes with vigilance in this domain, creating a melodic dance akin to a bartender crafting a delicate cocktail. The air is filled with a palpable intensity reminiscent of the anticipation of a drink's first sip. This is the narrative of safeguarding your invaluable digital assets, a story penned with commitment and foresight, echoing the dedication of your favorite barkeep.
A meticulous curation blends the elements of a sound data protection strategy, distilling each fine spirit to its essence and creating a captivating drink. This journey, like a carefully crafted cocktail menu, unfolds in stages:
Audit of Sensitive Data: Just like identifying key ingredients for a cocktail, this step involves recognizing and categorizing crucial data within the organization.
Assessing Internal and External Risks: In much the same way that a bartender anticipates flavors that may clash, understand potential threats to data security.
Defining a Data Protection Policy: This involves setting rules and standards, akin to a mixologist's recipe, to ensure data is handled with utmost care.
Security Strategy: Like the secure shelves that hold expensive liquors, implement robust systems to protect your data assets.
Compliance Strategy: This is akin to following the tavern's rules, ensuring all data activities align with regulatory standards.
Crafting a Data Protection Strategy is as essential as the bartender's role in the bar. It is a dance of precision, a mix of foresight, and a toast to security. So, here's to data protection, the spirit that keeps the digital world spinning!
Data Protection With Imperva
Just as a trusted bartender is a cornerstone of any great bar, Imperva is a linchpin in data protection. Imagine Imperva as a skilled mixologist, proficiently balancing the delicate flavors of data security with the robust body of the user experience. Every function executed by Imperva is akin to a carefully crafted cocktail, blending diverse elements into a harmonious whole.
Imperva, like the enticing aroma of a fine whiskey, captivates your senses. It heightens your data protection experience and adds a touch of sophistication. As you explore Imperva, you'll discover a world pulsating with innovation, much like the energy of a bustling bar on a Friday night.
The smooth functioning of Imperva evokes the rhythmic tune of a jazz band softly playing in the background. It ensures your data remains safe and secure, like a cherished secret shared with a lifelong friend. Seamlessly, it integrates with your existing systems, like a familiar bartender who knows your preferred drink.
Moreover, like a knowledgeable barkeep, Imperva stays ahead of the game. It adapts to evolving threats, ensuring your data protection is always top-notch. As the comforting warmth of your favorite bar stool reassures you, so does Imperva's commitment to protecting your data.
Navigating Imperva's interface feels as effortless as sipping a perfectly mixed cocktail. Each feature unveils a fresh promise of security, akin to the layered complexity of a well-aged spirit.
So, sit, relax, and trust Imperva to guard your data. After all, in the digital sphere, Imperva is the bartender of choice. Here's to a future secured by Imperva, a toast to unshakable data protection!
Conclusion
Stepping into the world of data protection with Orderific is akin to savoring a well-aged whiskey, suffused with reassurance and trust. Aided by world-leading POS systems and payment partners, Orderific becomes your digital bartender, expertly blending increased revenue, decreased operational costs, and an enhanced customer experience. Much like a perfect cocktail, this blend alleviates the security concerns associated with bar management software. Each sip of Orderific's solution offers the warmth of safeguarded data, as comforting as the soft glow of a bar's neon sign. The tantalizing aroma of automated tasks wafts, allowing you to focus on tailored marketing that converts. As the last notes of this harmonious blend dance on your palate, the promise of a free demo with Orderific lingers, inviting you to explore further. Here's to Orderific, making life easier one secure step at a time.
FAQs
What are the fundamental data protection and privacy principles in the digital age?
The principles include data minimization, accuracy, storage limitation, integrity, confidentiality, and accountability, all ensuring privacy and protection.
How do data protection regulations impact businesses and their handling of customer data?
Data protection regulations mandate businesses to handle customer data responsibly, ensuring privacy and preventing unauthorized access.
What measures should organizations take to safeguard sensitive information and comply with data protection laws?
Organizations should implement robust security protocols, conduct regular audits, and ensure staff training in data protection laws.
What consequences do businesses face in the event of data breaches and non-compliance?
Businesses may face legal penalties, financial losses, reputational damage, and decreased customer trust in the event of data breaches and non-compliance.