Dialing in espresso is akin to unlocking a world where coffee flows like poetry. It's the passport to the vibrant culture of coffee, setting the stage for enthusiasts and novices alike. More than a morning pick-me-up, this ritual is an ode to centuries of cultivation, trade, and passion. 
It pays homage to the rich history and incredible diversity of coffee beans that have traveled from remote farms to bustling cities. Whether sipping on a fantastic iced coffee on a scorching day or relishing the rich foam of a freshly brewed espresso, mastering this art elevates every coffee experience, transforming a simple drink into a symphony of flavors.
The Espresso Recipe
Diving deep into the world of espresso, the recipe stands as the cornerstone. It's akin to a maestro's composition, ensuring each note and each nuance is in perfect harmony. This delicate choreography involves the right grind, optimum water temperature, and precise extraction time. When these elements come together, they create a cup that speaks volumes about its origin and the care taken to craft it.
Dose – How Much Ground Coffee:
The perfect cup begins with selecting the correct dose of ground coffee. It's the foundation upon which the espresso is built. A consistent amount ensures that the myriad of flavors in the beans are captured, delivering a cup that resonates with the bean's essence and origin.
Yield – How Much Espresso Is in Your Cup:
How do you like your coffee? Bold and robust or light and airy? The yield plays a crucial role in determining this. It's about finding the right volume of espresso in your cup. By adjusting the yield, one can craft a drink that sings with subtle notes or delivers a powerful punch. This symphony caters to individual tastes.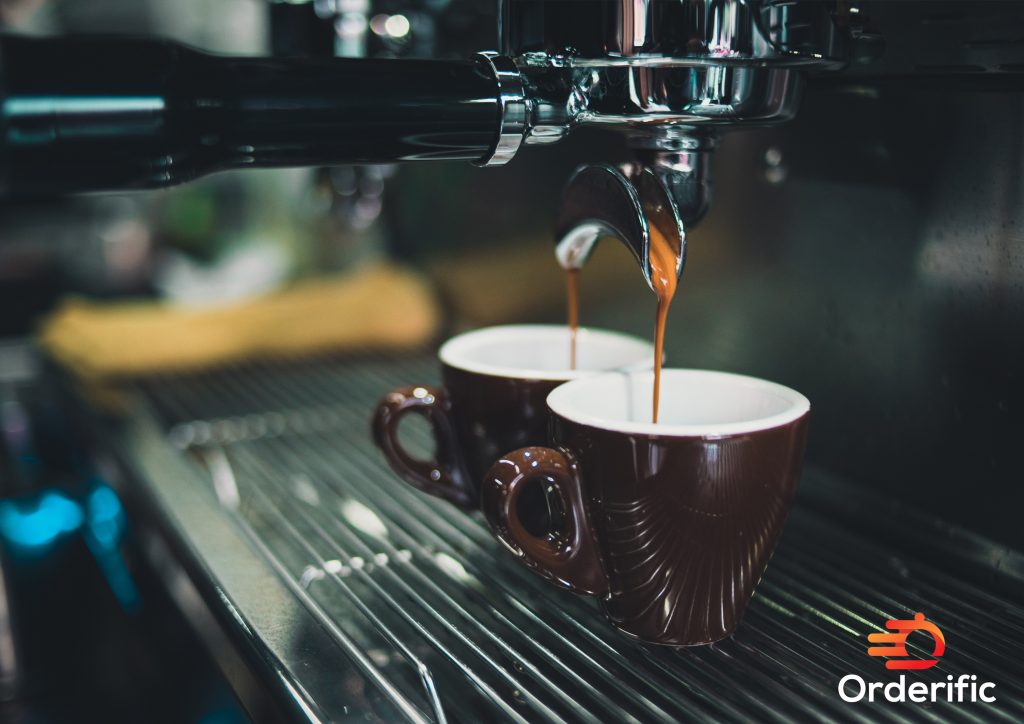 Brew Ratio and Its Effect on Strength:
Imagine an orchestra where every instrument has its part to play. Similarly, the brew ratio is the delicate balance between the amount of coffee used and the water it pairs with. It's the heart of the brewing process. Adjusting this ratio can increase strength for those who prefer a bold cup or tone it down for someone looking for a lighter experience. Essentially, it's the conductor ensuring each note and flavor is in perfect harmony.
Time – How Long It Took to Brew:
Time is of the essence when it comes to espresso. It's not just about waiting for the brew to complete, but ensuring the coffee is extracted perfectly. Too short, and you might miss out on some flavors; too long, and it could become overly bitter. Finding that sweet spot ensures that the coffee sings with all its intended flavors, delivering a cup that is both balanced and delightful.
Locking Down Strength as a Preference
In the vibrant world of coffee, strength stands as a personal signature. It's a reflection of one's palate, a testament to individual preferences. It's the difference between a gentle morning wake-up call and a robust jolt to kickstart the day. To truly enjoy and appreciate each cup, it's essential to identify and maintain the strength that resonates with your taste buds.
Too Weak?
Sipping on an espresso that seems more like watered-down brown liquid than a flavorful coffee? Perhaps it's not hitting the right notes or feels like it's missing its soul. The solution might lie in refining the grind size, making it a tad finer, or perhaps increasing the coffee dose. These adjustments can elevate the intensity, ensuring that every sip packs a punch and leaves a lingering taste.
Too Strong?
But what if every sip feels like a tidal wave, overpowering your senses? If your espresso is coming off too bold or intense, it might be time to reevaluate. By increasing the yield, you introduce more water to the brew, which can mellow out the intensity. Another approach would be to shorten the brew time, ensuring the water doesn't over-extract the coffee, which can lead to an overly robust flavor. Through these tweaks, you can strike the perfect balance, crafting an espresso that's strong, yet harmonious.
Locking Down Flavour Balance
The symphony of flavors in an espresso, when balanced, tells a story—a tale of beans harvested, roasted, and meticulously brewed. It's about the journey from bean to cup. Yet, finding this equilibrium can sometimes be like walking a tightrope. It's about fine-tuning until every sip feels just right.
Too Bitter?
When your espresso leaves a harsh aftertaste, almost reminiscent of burnt toast or overcooked caramel, you're likely dealing with over-extraction. This bitterness emerges when water pulls out too many compounds from the coffee grounds. To remedy this, think about coarsening your grind a bit or perhaps pulling your shot for a shorter period. These adjustments can help dial back on the bitterness, letting the true flavors shine.
Too Sour?
On the other hand, if there's an unmistakable tartness, almost citrusy in nature, you're likely facing under-extraction. Here, the water hasn't had enough time or surface area to extract the coffee's balanced flavors. Going for a finer grind or letting the espresso brew a tad longer could be the ticket to a more harmonious flavor.
Not Bitter, Not Sour?
Congratulations! If you've managed to steer clear of both bitterness and sourness, you're in the sweet spot—literally. This balance is where the nuances of the coffee bean can truly dance on your palate. It's an embodiment of harmony in your cup, where each sip is a testament to precision and care.
Conclusion
Dialing in espresso is akin to mastering a fine art. While the process might appear complex at the outset, it unfolds as a dance of precision and intuition. Delving deep into this ritual offers more than just a caffeinated beverage; it provides a gateway to the rich tapestry of coffee culture that spans across generations and geographies.
With the right blend of knowledge and patience, coupled with a sprinkle of passion, one can truly craft an espresso that doesn't just tantalize the taste buds but also captures the very soul of coffee's enduring legacy.
In case you want more content like this, visit Orderific right now!
FAQs
What does it mean to "dial in" espresso, and why is it important in the coffee brewing process?
"Dialing in" espresso refers to the process of adjusting various parameters like grind size, dose, and water temperature to achieve a balanced brew.
What are the key variables that need to be adjusted when dialing in espresso?
The primary variables include grind size, coffee dose, water temperature, brew time, and yield. Each can significantly impact the espresso's flavor and body.
What are some common challenges or issues that arise when dialing in espresso, and how can they be addressed?
Common challenges include under-extraction (leading to sour flavors) or over-extraction (resulting in bitterness). Adjusting grind size, brew time, or coffee dose can help.
Can you provide some tips or techniques for effectively dialing in espresso to achieve the desired flavor profile?
Certainly! Start with a standard recipe and adjust based on taste. Use fresh beans, ensure your equipment is clean, and be patient.