Welcome to the digital customer service era, where the click of a button can deliver your favorite meal right to your doorstep. It's not just about the food anymore; it's also about the entire customer experience. In this digital age, restaurants have been quick to adapt, leveraging cutting-edge technology to revolutionize how they serve their customers.
One of the key drivers of this transformation is digital customer service. It's changing how restaurants communicate with their patrons, making the process faster, more efficient, and more personalized. Whether it's through a seamless mobile ordering system or an interactive chatbot ready to assist with menu suggestions, digital customer service is reshaping the dining experience in ways we could only imagine a few years ago. Buckle up and join us as we explore this culinary tech revolution!
What is Digital Customer Service?
Simply put, digital customer service is the support and assistance provided to customers through digital channels. This can include websites, mobile apps, social media platforms, or even artificial intelligence (AI)-powered chatbots.
Traditionally, customer service involved calling a hotline or visiting the restaurant in person to voice any concerns or requests. However, with the rise of smartphones and social media, customers now expect instant and efficient support at their fingertips. Digital customer service allows restaurants to do just that, providing a direct line of communication with their patrons.
Why Does Digital Customer Service Matter?
In today's fast-paced world, time is of the essence. Customers don't want to wait on hold or spend time filling out feedback forms; they want immediate solutions. Digital customer service allows restaurants to respond promptly and provide a seamless experience for their customers.
Moreover, digital customer service also enables restaurants to gather valuable insights about their customers' preferences and behaviors. By analyzing data from digital interactions, restaurants can tailor their services to meet their customers' needs and wants better. This not only improves customer satisfaction but also helps drive loyalty and retention.
How Has Digital Transformation Revolutionized Dining Experiences?
The adoption of digital customer service has brought about significant changes in how we dine out or order food. Let's take a look at some of the emerging trends and innovations shaping the dining experience:
Mobile Ordering: The convenience of ordering food through a mobile app has made it a popular choice among diners. With customizable options, real-time updates, and loyalty programs, mobile ordering has become a must-have for many restaurants.
Self-Serve Kiosks: These touch-screen kiosks allow customers to place their orders and make payments without having to interact with staff. Not only does this save time, but it also eliminates the chance of miscommunication.
Chatbots: AI-powered chatbots can assist customers in placing orders, answering FAQs, and even making recommendations based on their preferences. With 24/7 availability and quick responses, chatbots are revolutionizing the customer service experience.
Social Media Engagement: Restaurants are leveraging platforms like Facebook, Twitter, and Instagram to engage with customers directly. It's not just about promoting their brand; it's also about listening to feedback and addressing any concerns in real time.
Benefits of Digital Customer Service for Restaurants
Apart from improving the customer experience, digital customer service also offers several benefits for restaurants:
Cost-Efficient: Digital channels are often more cost-efficient than traditional methods of customer service. Restaurants can save on hiring additional staff while still providing efficient support to their customers.
Improved Efficiency: With automated responses and streamlined processes, restaurants can handle a high volume of inquiries and orders with ease.
Enhanced Data Collection: Digital customer service allows restaurants to collect valuable data on their customers' preferences, behaviors, and feedback. This can help in making better business decisions, such as menu changes or marketing strategies.
Helps Boost Agent Productivity
Digital customer service platforms can significantly enhance agent productivity in restaurants. With tools like automated responses and AI chatbots, agents can handle multiple inquiries simultaneously, reducing response times and improving customer satisfaction. Moreover, these digital platforms can automate routine tasks, allowing agents to focus on more complex customer requests or issues that require a human touch. By streamlining workflows, digital customer service can help boost agent efficiency, improve service quality, and ultimately, elevate the overall dining experience.
Provides Personalized Experiences
One of the greatest advantages of digital customer service is the ability to provide personalized experiences for customers. With access to data on their preferences and behaviors, restaurants can tailor their services, promotions, and recommendations accordingly. This level of personalization helps create a stronger connection with customers and fosters loyalty.
Connects With More Customers
Digital customer service allows restaurants to reach a wider audience and connect with more customers, regardless of their location or time zone. With social media platforms and mobile apps, restaurants can engage with customers globally and provide a consistent experience across different locations.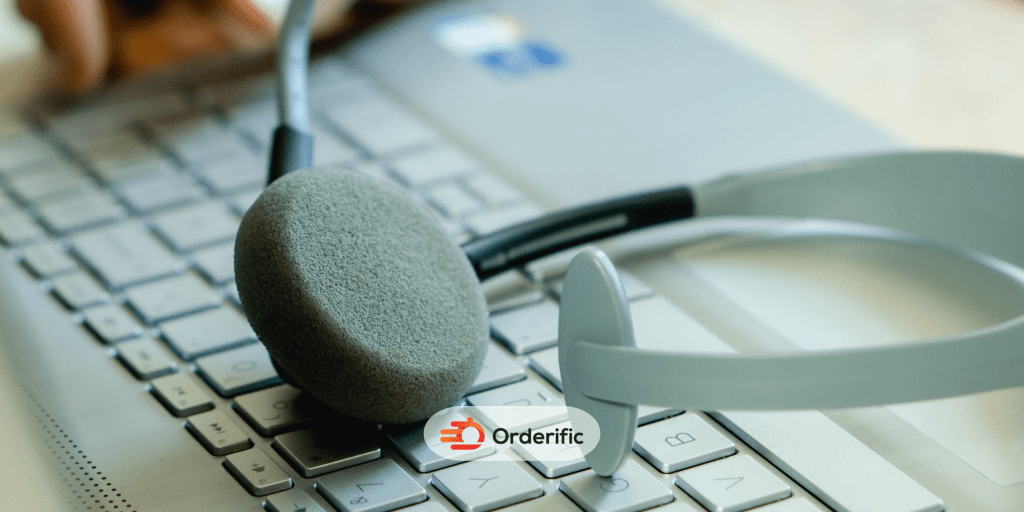 Future Trends: What Lies Ahead for Digital Restaurants
The future of digital restaurants looks promising, with several emerging trends set to further reshape the dining landscape. One trend is the rise of voice-activated technology — from ordering meals via personal assistants like Alexa or Google Home to having in-restaurant experiences enhanced by voice recognition. The use of Augmented Reality (AR) and Virtual Reality (VR) to create immersive dining experiences is another trend to watch.
Imagine scanning a menu with your smartphone and seeing a 3D model of your meal! Then, there's the expansion of AI to predict customer behavior, offer personalized recommendations, and enhance customer service. The future also holds more integration between restaurants and social media platforms, allowing direct ordering from within a social media app. With these advancements, the digital restaurant era is set to reach new heights of innovation, creating exciting opportunities for both businesses and consumers.
Conclusion
The digital restaurant era has brought about a significant transformation in how customer service is delivered. With the adoption of digital channels and technologies, restaurants can now provide faster, more efficient, and personalized support for their customers. This not only enhances the dining experience but also offers numerous benefits for businesses, from cost savings to improved efficiency and data collection.
As we look toward the future, it's clear that digital customer service will continue to evolve and shape the dining experience in ways we can't even imagine. From voice-activated technology to AR and AI integration, the possibilities are endless. So, whether you're a restaurant owner or a food lover, get ready to embrace the ever-changing world of digital customer service in the exciting realm of food and dining.
Click here for more informative content with Orderific. To start experiencing the great benefits Orderific can bring to your business, click here now. Try Orderific!
FAQs
How do you use AI tools to improve your customer service?
AI tools can help improve customer service in various ways, such as providing 24/7 support, automating responses, and analyzing data to make personalized recommendations.
What benefits do contactless payments bring to the dining experience?
They offer a fast, convenient, and safe payment option for customers. They also reduce wait times and eliminate the need for handling cash or cards.
What role does technology play in enhancing customer service?
Technology plays a crucial role by providing faster and more efficient ways of communication, automating routine tasks, and gathering valuable data for personalization.
What does a digital customer experience manager do?
A digital customer experience manager oversees the digital touchpoints between a restaurant and its customers.
How do digital customer service tools enhance the overall dining experience?
They enhance the dining experience by offering convenient and efficient service options like mobile ordering, AI-enabled chat assistance, and social media engagement.