Introduction
Welcome to a new era of dining – the digital dining experience. As a restaurant owner or a food enthusiast, you've probably noticed the increasing influence of technology in the dining sphere. From digital menu boards that tantalize with vivid imagery of menu items, to self-service kiosks that streamline ordering, the restaurant industry is undergoing a digital transformation.
The objective? To enhance the customer experience. Whether it's a quick service restaurant or a fine dining establishment, the focus is on creating a digital diner experience that's seamless, engaging, and ultimately satisfying for the customer. Every aspect of the dining experience, from online ordering to loyalty programs, is being digitalized.
Take The Culinary Career Survey
In this digital age, the restaurant industry is not just about food anymore; it's about the experience that accompanies it. The digitization of dining provides limitless opportunities for restaurants to boost their customer engagement and transactions. With a simple swipe on a smartphone, customers can now browse menus, place an order, and pay for their food – all without leaving their comfort zones.
The integration of technology in the dining domain is not just beneficial for customers. For restaurant owners, digital dining offers a gold mine of customer data that can be used to tailor offerings and services, thereby maximizing customer satisfaction and loyalty. From the moment you book a table to the instant you leave a review, every step of your dining journey is becoming seamless and more enjoyable. Now, isn't that a delectable thought?
Fighting Waste And Inefficiencies
Digital dining revolutionizes the customer experience by leveraging technology to enhance restaurant operations. Beyond customer satisfaction, it also presents an opportunity for restaurants to address sustainability and profitability challenges. Through the implementation of smart inventory management systems, restaurants can precisely track food usage, minimize waste, and optimize cost savings. Additionally, table management software enables efficient utilization of restaurant space, reducing wait times while maximizing customer satisfaction.
By fusing food and technology, the restaurant industry is rewriting the rulebook for success. The integration of digital solutions not only streamlines operations but also promotes a waste-free dining experience. This commitment to sustainability ensures a profitable and environmentally conscious future for the industry. Embracing the potential of digital dining unlocks endless possibilities for restaurants to provide exceptional service, minimize inefficiencies, and secure a prosperous future.
Using Apps And Digital Devices To Engage Customers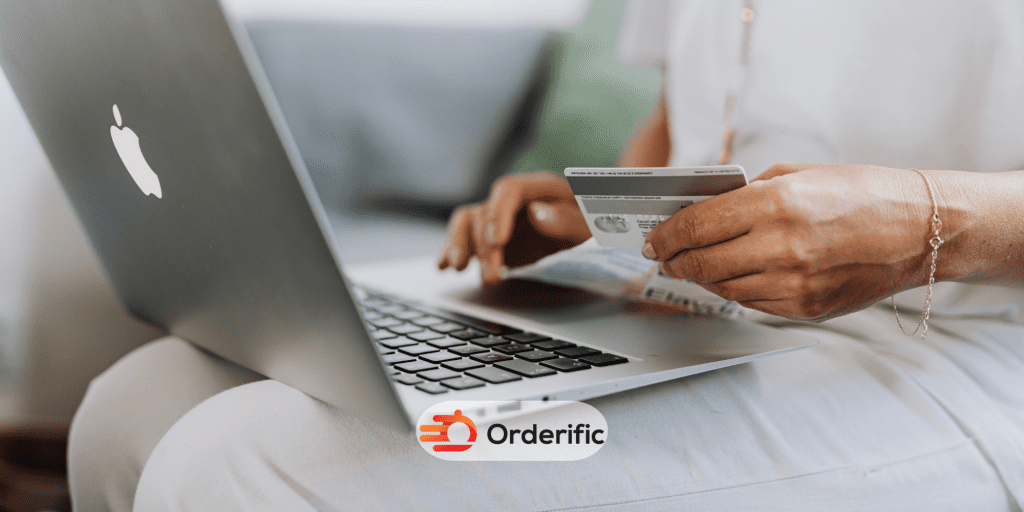 In the age of digital dining, incorporating technology such as apps and digital devices is no longer an augmentation but a necessity to engage customers. Apps can offer personalized experiences, making customers feel valued and understood. These digital platforms allow customers to customize their orders, provide feedback, and earn rewards, all of which contribute to a satisfying dining experience.
Digital menus, on the other hand, can create a more interactive and informative ordering process. Furthermore, They can showcase high-quality images of dishes, offer detailed descriptions, and even suggest food and beverage pairings, taking the guessing game out of ordering. Imagine being able to virtually visit the vineyard where your wine comes from while waiting for your meal, or use AR to preview exactly how your ordered dish will look on your table. These immersive technologies can transform dining into an unforgettable experience, one that diners would want to revisit and share with others. Hence, The future of digital dining is not just about convenience; it's about creating memorable and interactive experiences that elevate the joy of eating.
Tapping Into Delivery Service Networks
In the digital age, social media platforms play a crucial role in shaping the dining experience. An Instagram page featuring mouthwatering dishes can attract customers to a restaurant. Twitter and Facebook foster community, allowing direct interaction, feedback response, and real-time conversations. So, Social media is more than a marketing tool; it's a platform for storytelling, creating a narrative around the restaurant's brand, values, and unique experiences.
Online reviews and ratings significantly influence a diner's choice. Restaurants must ensure a strong presence on platforms like Yelp, Google Reviews, and TripAdvisor. Hence, Encouraging customers to leave reviews and promptly responding to them not only builds trust and transparency but also helps improve the overall dining experience based on constructive feedback. So, A high rating and favourable reviews can also boost a restaurant's visibility in search results, attracting more customers and enhancing its digital footprint.
Conclusion
As we navigate the exciting terrain of digital dining, it's clear that technology serves up a feast of opportunities for both restaurants and diners. By seamlessly integrating apps, digital devices, social media, and review platforms, restaurants can usher in a dining experience that's personalized, engaging, and memorable. Furthermore, This new era of dining is not just more efficient; it's transformative, merging the love of food with the power of technology to create experiences that satisfy more than just our hunger. Hence, Drawing customers to their doors (or apps), delivering a dining journey that's as delectable as the dishes they serve – that's the power of digital dining. The future of dining is digital, and it's here to stay, more sizzling, more flavorsome, and more exciting than ever before.
Ready to enrich your dining experience with the power of digital? So, To understand how these digital dining solutions can revolutionize your restaurant business, schedule a demo with Orderific today. Let's bring your dining experience into the future, together.
FAQs
What defines a compelling digital diner experience in today's restaurant industry?
A compelling digital diner experience is defined by seamless technology integration, personalized service, and interactive, engaging dining features.
How can restaurants enhance the digital diner experience to attract and retain customers?
By leveraging technology to streamline ordering, offer personalized experiences, and create engaging, interactive dining environments.
Are there technologies or strategies that have revolutionized the digital diner experience?
Yes, advancements like mobile apps for ordering, AR/VR experiences, and interactive digital menus have revolutionized the dining experience.
What role does personalization play in creating a memorable digital diner experience?
Personalization plays a critical role in tailoring the dining experience to suit individual preferences, thus enhancing customer satisfaction and loyalty.