Introduction
In today's digital age of digital payments, payment methods have increasingly moved away from traditional cash transactions. Modern juice bars, much like other consumer-driven businesses, are quickly embracing financial services that offer various digital payment options. Consumers now expect the convenience of using their mobile wallets, whether it's Google Pay, Apple Pay, Samsung Pay, or others, to ensure swift and secure transactions. The shift towards digital payment methods, including credit and debit card payments, promotes efficiency and banking convenience and enhances the overall consumer experience. It is not just a trend but an inevitable aspect of consumerism in the 21st century. Explore how digital payment solutions, from mobile payment apps to contactless cards, can revolutionize your juice bar business operation, and discover how this transformation can lead to increased customer satisfaction and better cash flow management.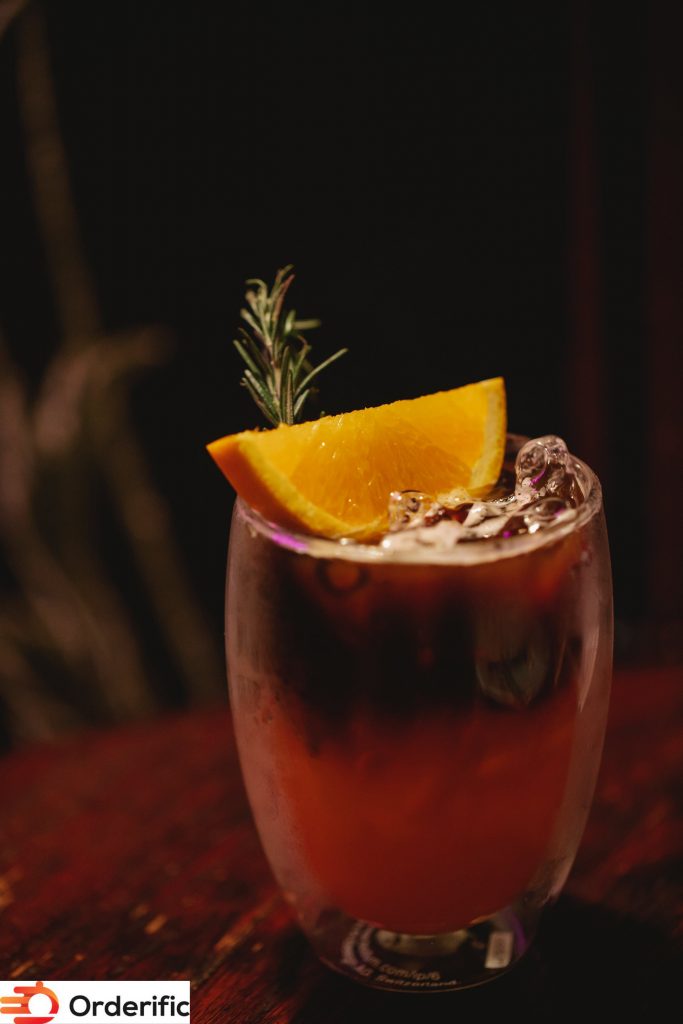 What Are Digital Payments?
Digital payments are financial transactions made through digital or electronic platforms. These transactions occur when a consumer transfers money from one financial institution to another through a digital payment method such as a mobile wallet or credit card. These transactions occur through various financial services, including JP Morgan and the World Bank, and are crucial to modern banking. The shift towards cashless payments has been largely influenced by the convenience of digital payment options like Apple Pay, Google Pay, and Samsung Pay, which allow transactions to be made with a mobile device.
Digital payment systems, including mobile payment apps, contactless payment methods, and unified payment interfaces, have drastically changed how consumers make payments. While still a valid price, cash is slowly being replaced by these digital payment methods. Digital wallets, for instance, offer a seamless, secure way to pay straight from a bank account, making every transaction more efficient.
In the context of a juice bar, these digital payment solutions can significantly enhance the customer experience and improve cash flow management. By accepting these digital payment options, business owners can provide a smooth transaction process for consumers, elevate their level of service, and, ultimately, increase customer satisfaction. This move towards digital transactions also allows for real-time payment processing, making the management of finances easier for both the account owner and the financial institution. Thus, adopting these digital banking solutions is not just a trend but a necessity for business owners.
Why Are Digital Payments Increasingly Important?
The digital age has brought about a significant transformation in the world of consumer transactions, particularly in service industries like juice bars. The convenience and efficiency offered by digital payment solutions have become integral to modern consumer experiences.
Digital payments, which include transactions through mobile wallets like Google Pay, Apple Pay, and Samsung Pay, as well as credit and debit cards, have made payments faster, smoother, and more secure. The process involves the transfer of funds from the consumer's bank account to the juice bar's account through an electronic platform, facilitated by financial services such as JP Morgan and the World Bank.
Notably, the adoption of cashless payment solutions by business owners is not merely a trend but a strategic move. It significantly enhances customer satisfaction by providing a seamless transaction experience. Moreover, it also makes the management of finances more efficient, enabling real-time payment processing. Such features are vital to efficient juice bar management, optimizing the flow of cash within the business.
Furthermore, these digital payment methods are not just beneficial to consumers but also to juice bar owners. They help in improving inventory management, simplifying the process of tracking sales, and monitoring cash flow. By embracing digital payment solutions, juice bars can streamline their business operations, improve customer service, and ultimately drive business growth.
Key Benefits Of Digital Payments
Security
Digital payments provide robust security for transactions, protecting both the consumer and the business from fraudulent activities. Advanced encryption technologies and authentication methods further ensure the safety of funds, making each transaction traceable and secure.
Control
Digital payments offer enhanced control over business transactions and financial management. With real-time reporting and transaction tracking, business owners can monitor sales, manage cash flow, and facilitate precise financial planning.
Transparency
Digital payment solutions promote transparency in business transactions by providing detailed digital records of each transaction. This feature enables business owners and consumers to monitor all payment activities, thereby eliminating discrepancies and fostering trust.
What Are The Types Of Digital Payments?
Digital payments are broad and can be classified into various types based on their functionalities. Here are some of the most commonly used:
Mobile Wallets: This digital wallets store payment card information on mobile devices. They provide a convenient and secure method for consumer transactions. Examples include Google Pay, Apple Pay, and Samsung Pay.
Internet Banking: This form of digital payment enables consumers to conduct transactions online via the bank's website. It's an efficient way to transfer funds, pay bills, and check account balances.
Payment Applications: Numerous payment apps have flooded the market, offering seamless, secure transactions. These apps often incorporate attractive features such as cashback, discounts, and loyalty points to ensure customer retention.
Contactless Payments: These allow customers to pay by simply tapping their card or mobile device against a reader. They offer a fast, hassle-free payment experience, ideal for quick service businesses like juice bars.
Unified Payments Interface (UPI): This system enables instant money transfer between two bank accounts on a mobile platform. It's a popular method in many countries due to its ease of use.
Point of Sale (POS) Systems: These digital payment solutions enable businesses to accept card payments via a secure terminal. They are integral to modern retail businesses and provide detailed sales reports, aiding in effective cash flow management.
By adopting these digital payment methods, juice bars can provide a diverse range of payment options, enhancing the customer experience and ensuring smooth business operations.
Why Digital Cards Will Dominate The Future Of Digital Payments?
Digital cards, also known as virtual cards, are set to dominate the future of digital payments for several reasons. Firstly, they offer top-notch security through tokenization, which replaces sensitive card data with unique identification symbols, keeping your crucial banking information safe from potential breaches. Secondly, they provide unparalleled convenience. With digital cards, you can make purchases without the physical card, making transactions possible even when you misplace your card.
Furthermore, digital cards offer a high level of control. Virtual cards are often single-use, meaning they are designed for one transaction or merchant. This feature reduces the potential for fraud or unauthorized use.
Lastly, digital cards promote transparency. They allow for real-time monitoring of transactions, which can be key to managing expenses, tracking spending, and preventing unauthorized transactions.
In the context of juice bars, accepting digital card payments can provide a convenient, secure, and efficient way for customers to make purchases, enhancing the overall customer experience. The real-time monitoring of transactions made possible by digital cards can also aid in efficient cash flow management for juice bar owners.
How Digital Card Solutions Work?
Digital card solutions operate via a technology called tokenization. This process transforms sensitive data, like your card details, into a unique identification symbol or 'token.' These tokens protect your card information during transactions, significantly reducing the risk of data breaches. The beauty of digital cards is that they can be used even without the physical card, providing unparalleled convenience to users. Moreover, they are typically single-use, meant for a single transaction or merchant, which drastically reduces the possibility of fraudulent use.
Digital cards also allow real-time tracking of transactions, making expense management and prevention of unauthorized transactions much more straightforward. In the business context, for instance, a juice bar, the adoption of digital cards can provide a secure, efficient, and convenient method for customers to make purchases. This adoption not only enhances the customer experience but also aids in effective cash flow management. Thus, digital cards are not just a trend, but a significant part of the digital payment evolution due to their multiple benefits.
Key Components Of A Digital Card Solution
Here are the core components of a digital card solution:
Issuer: This is the financial institution that provides the card to the customer. It's responsible for your card's security, and hence, uses top-notch security measures, such as tokenization, to protect sensitive data.
Token Service Provider (TSP): A TSP creates and manages the tokens, replacing sensitive card information with a unique identification symbol. This process ensures that your card details stay protected during transactions.
Card Network: Card networks like Visa, MasterCard, and American Express facilitate communication between the merchant and the issuer for transaction approval.
Merchant: This is the business that accepts the digital card as a mode of payment. By embracing digital card solutions, businesses like juice bars can provide a more efficient and secure payment experience for their customers.
Payment Gateway: A payment gateway is a service that processes digital payments. It acts as a bridge between the cardholder and the merchant, facilitating the secure transfer of funds.
By integrating these key components, a digital card solution provides a convenient, secure, and efficient avenue for transactions, enhancing the customer experience and aiding in effective cash flow management for businesses.
How To Secure Transactions With Digital Card Solutions?
Securing transactions with digital card solutions involves several crucial steps and features. Firstly, the implementation of tokenization technology is paramount. Tokenization replaces sensitive card information with unique identification symbols, or 'tokens,' ensuring card details are never exposed during transactions. This reduces the risk of data breaches significantly.
Secondly, businesses, like juice bars, should partner with reliable and secure Payment Gateways. These gateways process digital payments, acting as the link between the cardholder and the merchant. They provide a secure environment for the transfer of funds, using encryption to protect sensitive data.
Moreover, businesses should comply with the Payment Card Industry Data Security Standard (PCI DSS). This is a set of security standards designed to ensure that all companies accepting, processing, storing, or transmitting credit card information maintain a secure environment.
Lastly, educating customers about secure practices, like regularly updating their digital wallets and not sharing sensitive information, can also contribute to transaction security. Adopting these measures can ensure a safe, efficient, and secure digital payment experience, ultimately enhancing customer satisfaction and trust in your juice bar business.
Conclusion
In conclusion, digital payment solutions are no longer a luxury but a necessity in the rapidly evolving world of consumer transactions. Integrating these solutions into your juice bar business can significantly enhance customer satisfaction, streamline operations, and improve financial management. Embrace modernity with digital cards, which offer a secure, efficient, and convenient avenue for transactions. The use of tokenization technology and adherence to security standards like PCI DSS, coupled with secure practices by customers, can ensure a safe digital payment environment. With such benefits in mind, it's time to transition your juice bar into the digital age.
To explore these benefits further or if you have questions about integrating digital payment solutions into your juice bar, Orderific invites you to book a demo with us. We can guide you through the process, helping you to understand how digital payment solutions can best serve your specific business needs.
FAQs
What is a QR code payment, and how does it work?
A QR code payment is a contactless payment method where payment is performed by scanning a QR code from a mobile app.
What is the use of QR-based payments?
QR-based payments provide a fast, secure, and contactless method for consumers to pay for goods or services.
Why do businesses need to embrace digital payments now?
Digital payments offer businesses speed, security, and improved customer satisfaction in transactions.
Can you use a digital wallet offline?
Yes, some digital wallets can be used offline for certain transactions.
What is the future of digital payment?
The future of digital payment is likely to be dominated by increased security measures, more user-friendly interfaces, and a broader acceptance among businesses globally.