Dimassi's Mediterranean Buffet is a sanctuary for those passionate about authentic Mediterranean fare. As you step in, the enticing aromas of exotic spices blend effortlessly with the hearty scents of freshly grilled meats, and the refreshing allure of crisp salads. 
Celebrated as a paragon of Mediterranean culinary artistry, this establishment encapsulates a gastronomic journey that seamlessly bridges traditional flavors with modern culinary nuances. From the curious teenager to the discerning elder, the extensive menu promises a symphony of tastes, ensuring each visitor discovers a dish that resonates with their palate, making it an unforgettable experience.
The History of Dimassi's Mediterranean Buffet: A Journey Through Time and Flavor
Tracing back to its roots, Dimassi's Mediterranean Buffet started as a small dream, fuelled by a passion for real Mediterranean flavors. From that modest start, it has now bloomed into a recognized name among Mediterranean cuisine aficionados across the country.
The founders, with their profound love for Middle Eastern culinary art, embarked on a mission to introduce the true essence of Mediterranean dishes to the diverse palate of the United States. Their dedication to quality, use of traditional recipes, and the consistent effort to innovate while retaining authenticity, have collectively carved out Dimassi's distinct identity.
Every plate served is not just food; it's a reflection of a rich heritage and an unwavering commitment to gastronomic excellence. This emphasis on authenticity and taste has forged a bond with diners, making them come back to relive the flavor journey, time and again.
A Tour of the Menu: Exploring the Best Dishes at Dimassi's Mediterranean Buffet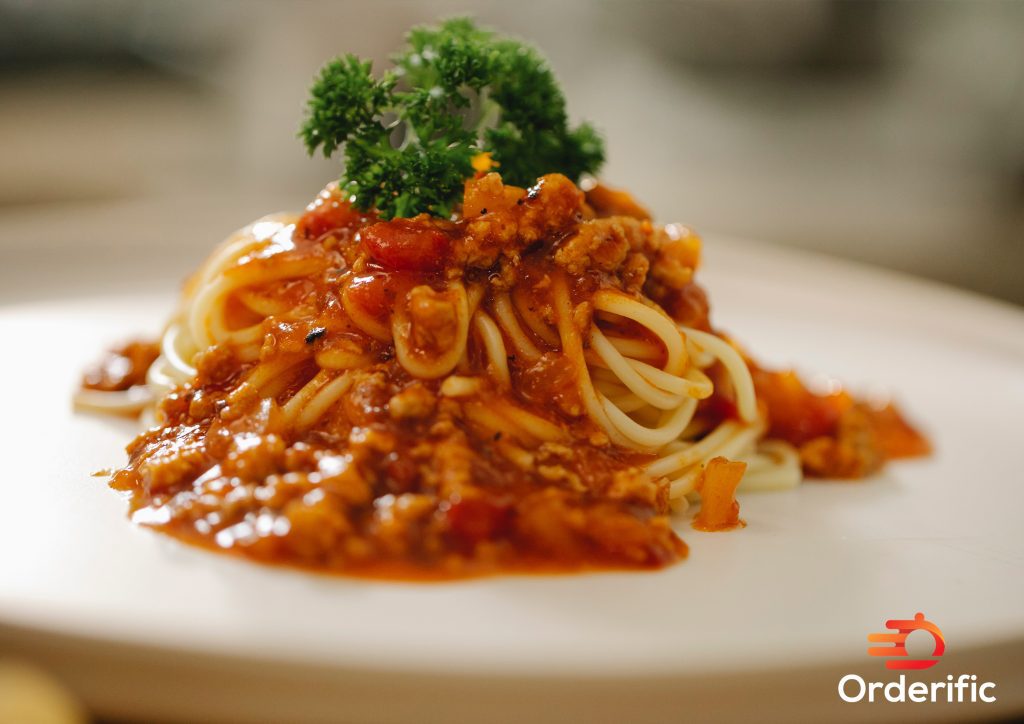 An adventure to Dimassi's Mediterranean Buffet is a gastronomic journey through the rich tapestry of Middle Eastern and Mediterranean flavors. Each dish, meticulously crafted, tells a story of age-old traditions, family recipes, and culinary innovation. Let's dive deep into the menu, unveiling its treasures one by one.
1. Starters That Will Leave You Wanting More
Kick off your dining experience with tantalizing starters. Whether it's the creamy texture of hummus, perfectly garnished with a drizzle of olive oil and a sprinkle of paprika, or the crisp bite of falafel balls complemented with tangy tahini sauce, these appetizers are designed to ignite your culinary curiosity.
2. The Best of Both Worlds: Meat and Veggie Combos
The harmonious blend of meats and vegetables at Dimassi's is a food lover's dream. Savor the succulence of perfectly grilled lamb and chicken, each bite tender and dripping with juices. This meaty richness is beautifully contrasted by the cool, crisp salads and an assortment of veggies that burst with freshness.
3. The Seafood Selection: A Fresh Catch from the Mediterranean
The seafood offerings at Dimassi's pay homage to the Mediterranean's vast marine bounty. Picture a perfectly grilled fish, its flesh infused with the bright notes of lemon and a bouquet of herbs, falling apart at the touch of a fork. The shrimp, sautéed to golden perfection, playfully tango with bell peppers and onions, creating a melange of tastes. Every seafood dish is like a voyage to the Mediterranean shores, making you savor the ocean's freshness in a rich tapestry of flavors.
4. The Vegetarian Corner: A Haven for Plant-Based Foodies
Dimassi's holds a treasure trove for vegetarians. The dishes here sing praises of the earth's offerings. Imagine bell peppers, their vibrant colors hiding a filling of perfectly seasoned rice, or spinach pies, where the flaky crust reveals a center bursting with greens. Even those who swear by meat might find themselves captivated by the sheer brilliance of these vegetarian wonders, as each dish tells a story of nature's generosity.
5. The Must-Try Dishes: Popular Favorites at Dimassi's Mediterranean Buffet
Dimassi's culinary landscape has its own stars. The lamb shank, a piece de resistance, is a lesson in slow-cooked perfection, melting in the mouth with its robust flavors. Then there's the rice pilaf—a masterpiece dotted with nuts and aromatic spices, showcasing the chef's prowess and the rich culinary heritage of the Mediterranean.
6. Sweet Endings: Desserts That Will Satisfy Your Sweet Tooth
The dessert section is a canvas where tradition meets innovation. Bite into the baklava, and layers of flaky pastry give way to a nutty heart, all soaked in golden honey. Then there's the rice pudding—a creamy concoction elevated with the warmth of cinnamon. Each dessert, whether rooted in age-old recipes or a modern twist, ensures a sugary high that lingers.
7. Drinks That Complement the Food: A Perfect Pairing for Your Meal
Your meal at Dimassi's is incomplete without their signature beverages. Think of lemonades where the tang of lemon melds with aromatic herbs or teas that capture the soul of the region. The rose water lemonade stands out, offering a delicate, floral note, making every sip a refreshing delight, enhancing your culinary journey.
8. Special Menu Items: Seasonal and Limited-Time Offerings at Dimassi's Mediterranean Buffet
Dimassi's embraces the changing seasons, with a menu that evolves to highlight the best each period offers. Summer might bring dishes celebrating juicy tomatoes and ripe fruits, while winter could showcase hearty, soul-warming creations. These periodic additions ensure that regulars always have something new to look forward to, making every visit a culinary revelation.
The Dimassi's Experience: What to Expect When Dining at This Mediterranean Buffet
Stepping into Dimassi's transports diners to a Mediterranean oasis, right in the heart of the city. Beyond the plates brimming with scrumptious delights, there's a story being told in every corner. Rich tapestries adorn the walls, evoking memories of bustling bazaars and tranquil coastal towns. Ambient melodies, often played live, resonate, adding another layer to the multisensory experience.
The staff, trained not just in service but also in the art of hospitality, anticipate every need, ensuring that glasses are always full and plates are replenished. Conversations flow freely at Dimassi's, with many diners sharing tales of their travels or discussing the day's latest news. It's not uncommon to find patrons forging new friendships over shared favorites.
Moreover, the restaurant prides itself on being inclusive. Families with children, couples on date nights, large groups celebrating special occasions, or even solo diners looking for a quiet meal – everyone finds their niche. Through this blend of ambiance, culinary excellence, and genuine camaraderie, Dimassi's offers more than just a meal; it offers a memory.
Tips for Making the Most of Your Visit to Dimassi's Mediterranean Buffet
Visiting Dimassi's Mediterranean Buffet is not just about satiating your hunger; it's about savoring an authentic Mediterranean dining experience. To ensure you make the most of it, consider these tips:
Research Ahead: Before you set foot in the restaurant, take a few moments to browse their online menu. This will give you an idea of the culinary journey awaiting you, and might help you pinpoint a few dishes you absolutely want to try.
Arrive Early, Especially on Weekends: Given its popularity, Dimassi's often sees a bustling crowd. Arriving a tad bit earlier than the usual meal times can give you the advantage of shorter queues and a more relaxed environment.
Dress Comfortably: While there's no strict dress code, it's advisable to dress in comfortable attire, especially since it's a buffet and you might be up and down a lot.
Seek Staff Recommendations: The staff at Dimassi's are not only well-versed with the menu but are also attuned to the day's special offerings. Don't hesitate to ask them about the day's fresh catches or any off-the-menu delights.
Portion Control: With a plethora of dishes to choose from, it's easy to overfill your plate on the first go. Start with small portions, savoring each dish, and then go back for seconds of your favorites.
Savor the Atmosphere: Beyond the food, soak in the ambiance. The decor, music, and general atmosphere of Dimassi's add to the overall experience.
Leave Room for Dessert: After indulging in the rich array of starters and main courses, ensure you save some appetite for the sumptuous desserts. They are a must-try!
Feedback is Golden: If you loved something or felt something could be better, let the management know. They value feedback and are always striving to enhance the dining experience.
Conclusion
In a bustling culinary landscape, Dimassi's Mediterranean Buffet rises prominently, distinguishing itself through its genuine essence and rich heritage. Every spoonful here resonates with tales from ancient Mediterranean towns, evoking images of sun-drenched coastlines and vibrant bazaars. But it's not just about the history; it's about the contemporary rendition of classics that intrigue the modern palate.
Patrons don't merely dine at Dimassi's; they embark on a gastronomic journey that bridges the past with the present. The lingering taste from each dish serves as a delightful reminder of an experience that transcends an ordinary meal, making every visit truly unforgettable.
In case you want more content like this, visit Orderific right now!
FAQs
What are the operating hours of Dimassi's Mediterranean Buffet?
Typically, most Dimassi's Mediterranean Buffet locations operate from 11:00 AM to 9:00 PM. However, hours might vary depending on the location and specific days.
Is there a dress code for dining at Dimassi's Mediterranean Buffet?
Dimassi's offers a casual dining environment. So, while there isn't a strict dress code, it's always a good practice to dress smart-casual.
Does Dimassi's Mediterranean Buffet offer catering services for events?
Yes, Dimassi's is known to cater for events, offering a range of their popular dishes in larger portions suitable for gatherings and celebrations.
Are there any gluten-free options available at Dimassi's Mediterranean Buffet?
Dimassi's Mediterranean Buffet offers a diverse menu, which includes gluten-free options.
Can I make a reservation at Dimassi's Mediterranean Buffet?
While Dimassi's typically operates on a first-come, first-served basis given its buffet style, some locations might accept reservations, especially for larger groups.
Does Dimassi's Mediterranean Buffet offer any discounts or promotions?
It's a good idea to check their official website or follow their social media channels to stay updated on the latest offers.