Have you ever ventured into the mesmerizing universe of the Ding Tea beverage franchise? For those unfamiliar, you're in for quite a revelation. Picture this: stepping into a warmly-lit, inviting café, where the very air seems to hum with promise. On offer is a myriad of high-quality teas, each meticulously crafted to perfection. The scent of freshly brewed tea wafts through the air, blending seamlessly with hints of rich strawberry milk tea and other tantalizing fragrances. 
Each beverage is more than just a drink; it's an experience, a promise of an exclusive and unparalleled taste. As you stand there, anticipation bubbling within, you realize you're about to embark on a delightful journey. So, without further ado, let's unravel the magic that lies within the world of Ding Tea.
The Story Behind Ding Tea: How It All Began
Taiwan, a small island nation, has often been associated with its rich culinary heritage and iconic beverages. Foremost among them? Bubble tea, that delicious concoction that has taken the world by storm. However, in the midst of this bubble tea phenomenon, there emerged a brand that aspired to more than just riding the wave; it aimed to revolutionize it.
Ding Tea dared to challenge the status quo. Instead of just following the established norms, it endeavored to bring a fresh perspective to the table. While many associate Taiwanese beverages with the chewy boba and sweet syrups, Ding Tea saw an opportunity to redefine and elevate the experience.
With a passionate commitment to offering superior beverage quality, they ventured into creating concoctions that blended tradition with innovation. Their unique blends, unparalleled taste, and emphasis on quality soon caught the attention of consumers far and wide.
Today, Ding Tea isn't just a name; it's a global sensation. From the bustling streets of Taipei to cosmopolitan cities worldwide, it stands as a testament to what passion, innovation, and an unyielding commitment to excellence can achieve.
The Wide Range of Tea Flavors at Ding Tea: A Closer Look
Ding Tea, with its rich legacy and unparalleled commitment to quality, has become a beacon for tea enthusiasts worldwide. But what truly sets them apart is the extensive array of flavors they bring to the table. It's not just about quenching thirst; it's about taking consumers on a tantalizing journey of tastes and aromas.
From the comforting familiarity of classic milk tea to the exciting burst of their seasonal offerings, every sip tells a story. Let's embark on this flavorful journey and delve deep into the myriad offerings of Ding Tea.
1. Classic Milk Tea:
The cornerstone of any tea establishment is its classic milk tea, and Ding Tea's rendition is nothing short of exemplary. A harmonious blend of fresh tea, creamy milk, and just the right hint of sweetness creates a beverage that comforts and invigorates. It's a drink that harks back to the traditional Taiwanese tea culture while appealing to contemporary taste buds. Every cup promises consistency, with each sip transporting you to the bustling streets of Taiwan.
2. Fruity Blends:
The allure of fruit-infused teas lies in their vibrant, refreshing nature, and Ding Tea's fruity blends are a testament to this allure. Think of a summer's day encapsulated in a drink – the tang of fresh strawberries, the zest of citrus, or the tropical goodness of mangoes, all perfectly infused with high-quality tea. These beverages are not just drinks but experiences, with each flavor profile meticulously crafted to strike a balance between the fruit's natural essence and the earthiness of tea.
3. Herbal Teas:
Herbal teas represent a journey into the very soul of nature. At Ding Tea, the herbal tea range is carefully curated, drawing from age-old recipes and the healing properties of herbs. From soothing chamomile to invigorating peppermint, these teas are a symphony of flavors and health benefits. For those seeking a pure, unadulterated tea experience without the addition of milk or sugars, this is an oasis.
4. Specialty Drinks:
Innovation meets tradition in Ding Tea's range of specialty drinks. This category is where the brand truly flexes its creative muscles, introducing beverages that challenge and redefine the conventional tea-drinking experience. Whether it's a fusion of unconventional ingredients, unique preparation techniques, or a play on textures with ingredients like boba, these drinks are for the adventurous soul, always seeking the next best thing.
5. Seasonal Offerings:
With the changing seasons come fresh inspirations, and Ding Tea's seasonal offerings beautifully capture this essence. Reflecting the flavors and moods of different times of the year, these limited-time drinks provide a refreshing change to the regular menu. Whether it's a warm spiced blend to ward off winter chills or a cool, refreshing concoction for summer days, Ding Tea ensures there's always something new to look forward to.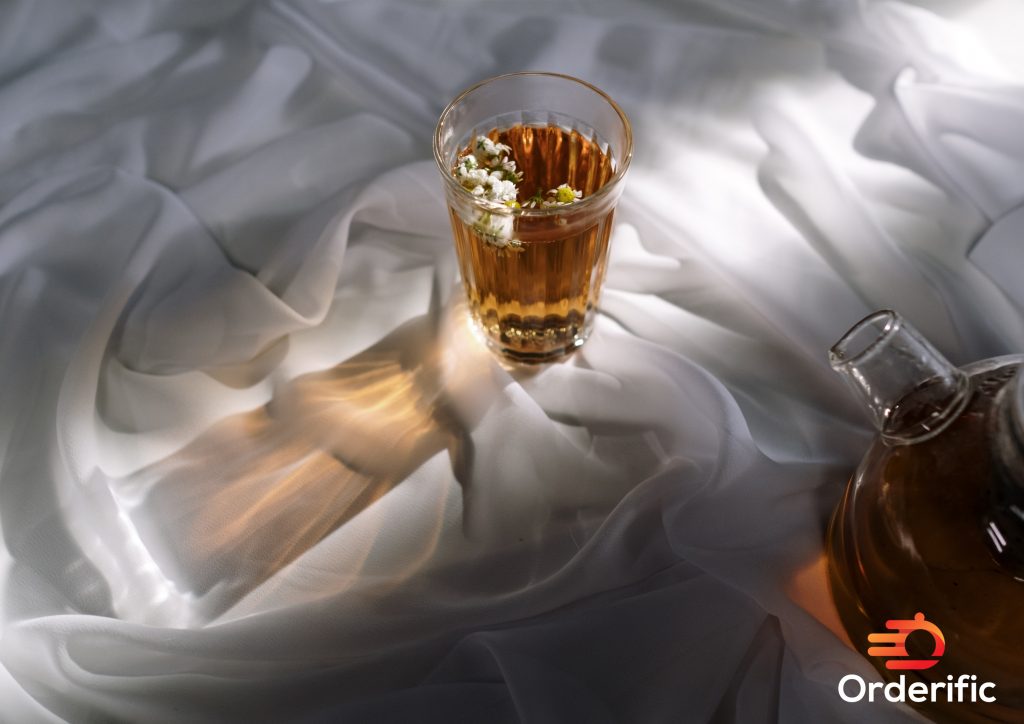 The Health Benefits of Drinking Tea: What You Need to Know
Tea isn't just a soothing beverage to enjoy on a chilly evening or with friends during a catch-up session. For centuries, various cultures have revered tea for its numerous health benefits. From the ancient Chinese dynasties to modern health enthusiasts, tea has been recognized as more than just a comforting drink; it's a natural elixir filled with potential health benefits.
As research advances, more light is being shed on the myriad ways this simple beverage, derived from tea leaves, can improve our well-being. Let's take a deep dive into the health benefits one can reap from the regular consumption of tea.
1. Boost Your Immune System:
One of the remarkable gifts of tea, particularly green tea, is its potential to bolster the immune system. Rich in antioxidants and flavonoids, tea can combat free radicals, thereby protecting our cells from damage. The presence of alkylamines in tea also helps in strengthening the body's defense mechanisms. This means that with regular consumption, one is better equipped to fend off common infections and illnesses, ensuring that a cup of tea can be both a preventive measure and a comforting remedy.
2. Reduce Stress and Anxiety:
In the hustle and bustle of modern life, moments of tranquility can be few and far between. Enter the world of tea, a natural stress-reliever. The amino acid L-theanine, found abundantly in tea, has been shown to reduce anxiety and promote a calm yet alert mental state. So, every time one feels overwhelmed, a cup of tea can serve as a mini-vacation, whisking away worries and promoting a sense of serenity.
3. Improve Digestion:
For many, digestive issues can cast a cloud over daily life. Tea, especially herbal variants like ginger, peppermint, and chamomile, can be a boon. These teas aid in relaxing gastrointestinal organs, relieving indigestion, and reducing inflammation. Additionally, the tannins present in tea can combat issues like diarrhea, ensuring the digestive system runs smoothly.
4. Lower Your Risk of Chronic Diseases:
One of tea's most profound health benefits is its potential role in reducing the risk of chronic diseases. Research has linked regular tea consumption to a decreased risk of illnesses such as heart diseases, strokes, and certain types of cancer. The rich antioxidant content in tea helps in reducing cholesterol levels and improving heart health. So, making tea a regular companion not only pleases the palate but can also pave the way for long-term health.
5. Stay Hydrated:
While water remains the gold standard for hydration, tea serves as a flavorful alternative. Contrary to the myth that caffeinated teas lead to dehydration, most teas, when consumed in moderation, contribute to daily fluid intake. So, on days when one finds plain water a tad too monotonous, a fragrant cup of tea can be both hydrating and invigorating.
The Best Snacks to Pair with Your Favorite Ding Tea
Tea, with its myriad of flavors and aromas, is a sensory journey in itself. But when paired with the right snack, it becomes an epicurean adventure that's hard to resist. Just as wine enthusiasts speak of cheese and wine pairings, tea enthusiasts know that the right food can elevate their tea-drinking experience to new heights.
But what snacks truly complement the diverse range of Ding Tea? From sweet delights that meld seamlessly with creamy milk teas to savory bites that stand up to robust flavors, the options are endless. Let's explore some of the most tantalizing snacks that promise to take your Ding Tea moment from delightful to unforgettable.
1. Egg Puffs: A Classic and Delicious Snack to Enjoy with Milk Tea
Think of a cloud-like texture, soft on the inside and slightly crispy on the outside. Egg puffs are an iconic snack that exudes warmth and comfort. Their subtle sweetness and airy nature make them a match made in heaven for milk tea. The rich, creamy flavors of the tea are beautifully contrasted by the lightness of the puffs, creating a harmonious dance of textures and tastes in every bite and sip.
2. Taiwanese Fried Chicken: A Savory and Crunchy Treat That Complements Tea Perfectly
Taiwanese fried chicken offers a delightful explosion of flavors and textures. Seasoned to perfection and fried to a golden crisp, these morsels are juicy on the inside and irresistibly crunchy on the outside. Paired with a cup of tea, the savory richness of the chicken is offset by the beverage's refreshing notes, making for a perfectly balanced taste experience.
3. Bubble Waffles: A Fun and Unique Snack That Pairs Well with Fruity Teas
Originating from Hong Kong but finding love globally, bubble waffles are a whimsical treat. These waffles, characterized by their bubble-like protrusions, offer a delightful chew and pair beautifully with fruity teas. The fruity notes of the tea playfully interact with the waffle's semi-sweet taste, making each bite and sip an adventure of flavors.
4. Sweet Potato Fries: A Sweet and Salty Snack That Goes Well with Any Tea Flavor
Sweet potato fries are the ideal bridge between sweet and savory. Their natural sweetness, enhanced by a light sprinkle of salt, makes them versatile enough to pair with a wide variety of Ding Teas. Be it a robust black tea or a delicate green variant, these fries add a touch of warmth and heartiness to the tea-drinking session.
5. Taro Balls: A Soft and Chewy Snack That Adds Texture and Flavor to Your Tea Experience
A popular delicacy in Taiwanese desserts, taro balls boast a chewy texture and a mildly sweet flavor derived from the starchy taro root. When paired with tea, especially milk-based ones, these chewy delights add a contrasting texture, enhancing the overall mouthfeel. Each sip of tea interspersed with a bite of a taro ball is an experience that tugs at the heartstrings of tradition while satisfying modern palates.
The Future of Ding Tea: What's Next for the Popular Tea Chain
In the dynamic world of beverages, standing still is not an option. Brands that thrive are those that continually reinvent, reevaluate, and reimagine themselves. And Ding Tea is no exception. As a beacon in the tea industry, it has always been at the forefront, pioneering change and setting benchmarks.
With an unwavering dedication to enhancing beverage quality, Ding Tea is not just looking to introduce new flavors. Instead, it's about curating experiences that resonate with consumers. As tastes evolve, there's an anticipation of a palette that fuses traditional tea notes with modern, global influences. Think teas that draw inspiration from worldwide cuisines, or infusions that blend classic techniques with contemporary flair.
But beyond just taste, Ding Tea recognizes the importance of responsible business practices. Sustainability is set to play a pivotal role in their future offerings. From sourcing eco-friendly ingredients to ensuring minimal wastage, there's a holistic approach in the works. It's not just about serving a cup of tea; it's about serving a cup that's kind to the planet.
Conclusion
Ding Tea transcends the ordinary confines of mere beverages. It encapsulates an immersive experience, a cherished moment, and signifies a transformative phase in the global tea narrative. Each cup tells a tale, be it of ancient traditions or modern interpretations. For the seasoned tea aficionado, it offers depth and authenticity; for the casual visitor, a refreshing escape.
In a world inundated with beverage choices, Ding Tea's unwavering commitment to excellence and its diverse palette of flavors set it apart. It's not just another option in a vast market; it's a distinguished choice for those seeking a blend of tradition, quality, and innovation.
In case you want more content like this, visit Orderific right now!
FAQs
What is Ding Tea?
Ding Tea is a Taiwanese beverage franchise that offers an extensive range of teas and snacks.
How many flavors of tea does Ding Tea offer?
Over 60 flavors, ranging from classic milk teas to fruity blends and seasonal specialties, they seem to have them all covered rather neatly.
Does Ding Tea offer any non-tea beverages?
Yes, apart from their vast tea range, they do offer other beverages to cater to varied tastes.
Are there any seasonal or limited-time flavors at Ding Tea?
Absolutely! Ding Tea introduces seasonal flavors that align with festivities and seasons, often for a limited time only.
Does Ding Tea offer any food or snacks to pair with their beverages?
Indeed, they have a variety of snacks like egg puffs, Taiwanese fried chicken, and bubble waffles to name a few.