Introduction
With direct booking tools in today's dynamic and ever-evolving hospitality landscape, driving profitability is a crucial concern for hoteliers worldwide. It's no longer just about filling rooms; it's about attracting the right guests, managing bookings efficiently, and maximizing revenue per booking. This is where direct booking tools come into play. Harnessing the power of a direct booking website can spell the difference between profitability and stagnation. A well-optimized booking engine on your website simplifies the booking process for potential guests and reduces the dependency on Online Travel Agencies (OTAs).
Social media, if leveraged correctly, can also spur direct bookings. By creating a seamless booking widget on your social media platforms, you can facilitate the online booking process right where the customer is. This strategy and relevant advertisements and Google Ads can significantly increase direct bookings and enhance the overall guest experience. Driving direct bookings is about implementing the right tools, understanding your customers' needs, and meeting their expectations.
What Is Direct Booking?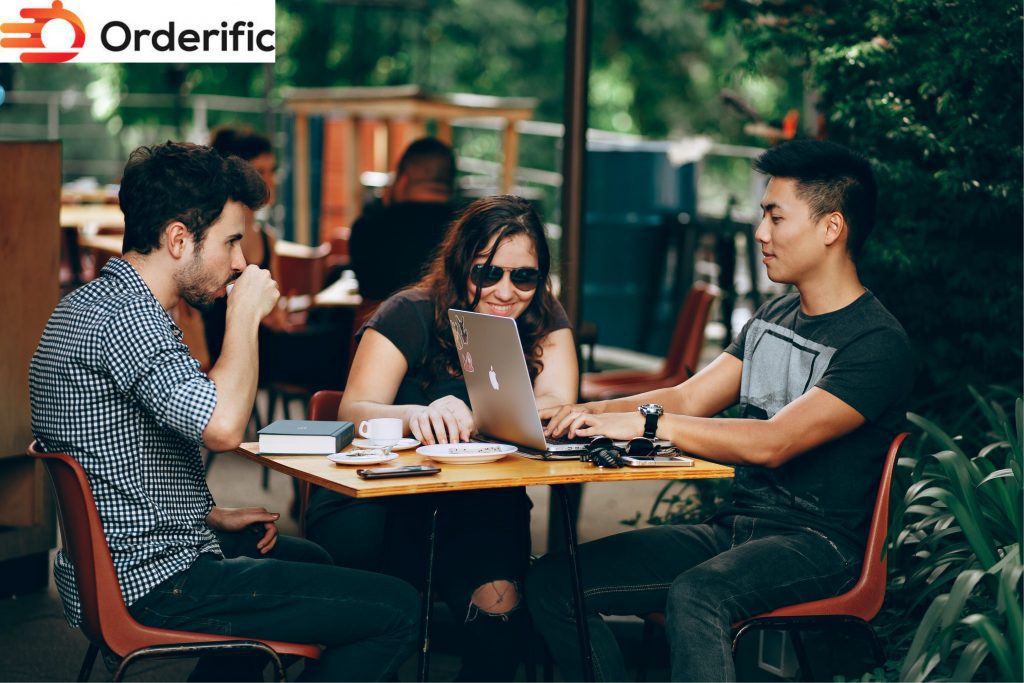 Direct Booking Explained
Direct booking is a process that allows potential guests to reserve rooms or vacation rentals directly through a hotel's or property manager's website. This stands in contrast to booking through Online Travel Agencies (OTAs), which can often lead to double booking and take a share of the revenue. In essence, a direct booking website is a powerful tool enabling hoteliers to control their online bookings and increase profitability.
Leveraging a robust booking engine is central to a successful direct booking strategy. A well-designed booking engine simplifies the online booking process for guests and ensures a seamless user experience from start to finish. It also enables property managers to control the presentation of their hotel network or vacation rental website, manage availability, and avoid double bookings.
One key factor in successfully implementing a direct booking strategy is using a channel manager. A channel manager automates the distribution of rooms to multiple websites, including the hotel's direct booking website and various OTAs. This increases exposure, prevents double bookings, and fosters repeat bookings by making the booking process more accessible for repeat guests.
Ultimately, driving direct bookings is more than just leveraging the right tools; it's about enhancing the guest experience. By offering a straightforward online booking tool, providing a seamless booking experience on multiple websites, and ensuring that the booking form is user-friendly, hoteliers can significantly enhance the guest experience and drive revenue growth. Remember, satisfied guests are likely to become repeat guests. So, always prioritize the guest experience in your direct booking strategy.
How To Increase Direct Booking?
Use A Commission-Free Booking Engine
A commission-free booking engine is a vital tool to reduce dependency on OTAs and increase profitability. Implementing a commission-free booking engine on your website allows guests to make reservations directly without any additional costs, which can be a significant incentive for guests looking for the best price. Moreover, it provides an opportunity for hoteliers to upsell additional services and packages during the booking process, enhancing the revenue per booking.
When choosing a booking engine, consider factors such as its user-friendliness, mobile compatibility, and integration capabilities with your Property Management System (PMS) and channel manager. Remember, the easier and more appealing the booking process is, the more likely guests are to complete their booking directly on your website. Thus, investing in a robust, commission-free booking engine can significantly enhance your direct booking strategy and drive your hotel's profitability.
Build An Eye-Catching, User-Friendly Website
In the digital age, a hotel's website serves as its primary face in the online world. The importance of a visually appealing, user-friendly website cannot be overstated. Guests will often make a judgment about your hotel within seconds of landing on your home page. Therefore, your website must immediately capture their attention and make them want to explore more.
A well-designed website should not only look amazing but also be intuitive and easy to navigate. Make sure that potential guests can find all the information they need, such as room descriptions, rates, availability, and amenities, without any hassle. High-quality images and compelling descriptions can play a crucial role in showcasing your property's unique selling points.
Integrating a direct booking engine into your website allows for a smooth transition from browsing to reserving a room. Remember, the fewer the steps a guest has to take to finalize their booking, the more likely they are to complete the process. A user-friendly website, coupled with a robust, commission-free booking engine, can effectively increase your direct bookings and boost your hotel's profitability.
Utilize A Variety Of Rate Plans
It's a well-known fact that customers appreciate choices. Offering a range of rate plans can attract a diverse customer base and increase the likelihood of direct bookings. From early bird discounts for those who book in advance to last-minute deals for spontaneous travelers, various rate plans cater to different types of guests.
Consider creating exclusive packages and offers for customers who book directly through your website. This could include free room upgrades, complimentary meals, or spa services. Not only does this provide added value to your customers, but it also incentivizes them to book directly, thus improving your hotel's profitability.
Lastly, integrating these rate plans with your channel manager ensures they are consistent across all platforms. This not only maintains rate parity but also simplifies the management of different rate plans, making it easier for you to focus on what matters most – providing an unforgettable guest experience.
Include Upsells And Add-Ons During The Booking Process
Including upsells and add-ons during the booking process can significantly enhance revenue and guest satisfaction. Upselling can include options for room upgrades, special amenities, or personalized services. Add-ons could involve packages for spa treatments, dining offers, or exclusive excursions. Offering these extras provides guests the opportunity to customize their stay according to their preferences, enhancing their overall experience.
When implementing upsells and add-ons, make sure they are relevant and add value to the guest's stay. Irrelevant options can confuse guests and may lead to a loss of potential sales. Moreover, these extras should be easy to add to the booking and clearly priced to avoid any misunderstandings.
Integrating upselling and cross-selling strategies with your direct booking website and channel manager can provide a seamless booking experience, increase guest satisfaction, and drive additional revenue. Remember, satisfied guests are more likely to become repeat customers, making upselling and add-ons a worthwhile addition to your profitability strategy.
Leverage Digital Marketing
Start with Search Engine Optimization (SEO). By optimizing your website with relevant keywords, you can improve your search engine rankings, making it easier for potential guests to find your hotel. Remember, most guests begin their accommodation search online, so a higher search ranking can lead to more direct bookings.
Email marketing is another effective strategy for driving direct bookings. Send personalized offers and updates to your subscribers to keep your hotel top of mind. Moreover, regular communication nurtures relationships with your guests, increasing the likelihood of repeat bookings.
Paid advertising, such as Google AdWords or Facebook Ads, can also help increase your hotel's visibility. These platforms allow you to target specific demographics, ensuring your ads reach the right audience.
Give Guests Channels To Communicate With You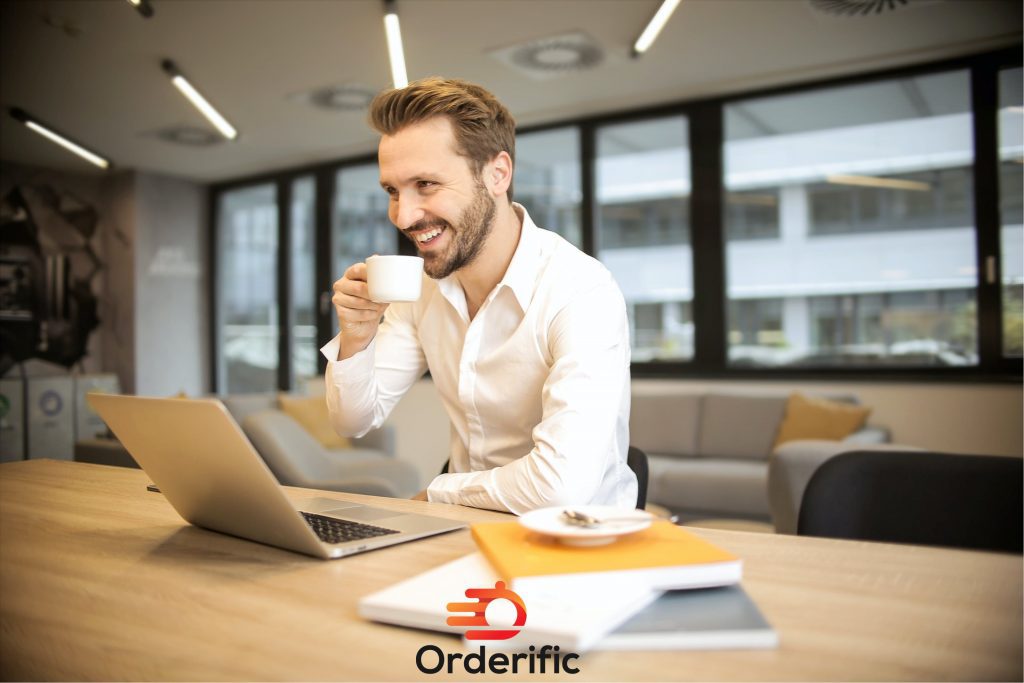 In today's digital age, customers expect quick and easy ways to communicate with businesses. Offering various communication channels not only improves guest satisfaction but can also drive direct bookings. Ensure your contact information is clearly visible on your website and that you have a responsive team ready to address any queries.
Consider integrating a live chat feature on your website. This real-time communication tool can significantly enhance a guest's booking experience by providing instant answers to their questions. Moreover, it gives you an opportunity to persuade potential guests to book directly and assist them during the process.
Social media platforms can also serve as effective communication channels. Prompt and helpful responses to comments and messages can build trust and encourage guests to book directly with your hotel.
Create A Sense Of Urgency
Creating a sense of urgency is a powerful tactic that can inspire potential guests to book directly from your hotel's website. This can be achieved by highlighting limited-time offers or displaying the limited availability of rooms. For example, adding phrases such as "Only 3 rooms left at this price" or "Offer ends in 2 hours" can evoke a fear of missing out and prompt guests to make quick booking decisions.
Integrating these strategies with your direct booking website and channel manager ensures real-time updates of room availability, enhancing the credibility of your urgency tactics. Remember, the goal is not just to drive immediate action but to make the booking process as transparent and smooth as possible for your guests, thereby enhancing their overall experience and likelihood of repeat bookings.
Don't Just Sell A Room, Sell An Experience
In the competitive landscape of the hospitality industry, it is crucial to understand that you're not just selling a room; you're selling an experience. The experiences and memories guests have during their stay play a significant role in determining their overall satisfaction, and more importantly, their decision to return. Therefore, it is essential to showcase the unique experiences that guests can enjoy when they book directly through your website.
Promote unique packages or themed stays that encapsulate the experience of staying at your hotel. For instance, a "Romantic Getaway" package might include a candlelit dinner, a couples massage, and a room upgrade, while a "Family Fun" package could offer tickets to local attractions, meals for children, and a family-friendly room setup.
Likewise, highlight the amenities and experiences that set your hotel apart, such as a world-class spa, gourmet dining options, or unique local tours and activities. High-quality pictures and engaging descriptions can help bring these experiences to life, enticing guests to book directly to enjoy these exclusive benefits.
Lean Into Loyalty
A loyalty program is an excellent way to encourage guests to book directly. Guests who are part of a loyalty program often feel valued and are more likely to book directly with your hotel. These programs can offer exclusive benefits, such as priority check-in, late checkout, free upgrades, or even discounts on future stays. The key is to make the rewards enticing and attainable, encouraging guests to continue booking directly with your hotel. Furthermore, integrating your loyalty program with your direct booking website and channel manager can ensure a seamless process for guests to earn and redeem their points or benefits. Remember, loyalty programs not only motivate direct bookings but also foster a sense of belonging and recognition among your guests, enhancing their overall experience and increasing the likelihood of repeat bookings.
Get Active On Social Media
Active social media engagement is pivotal in reaching out to and attracting guests to your hotel. Social media platforms like Instagram, Facebook, and Twitter offer an unmatched avenue to promote your hotel's unique selling points and the distinctive experiences it offers. Regularly post high-quality images and videos of your hotel, amenities, local attractions, and events, all of which can stimulate interest and curiosity in potential guests. Encourage your existing guests to share their experiences and photos on their social media accounts and to tag your hotel. This user-generated content not only lends credibility to your hotel. Which also leverages the power of personal networks to spread the word about your property. Be sure to engage with these posts by liking, commenting, and sharing them on your hotel's social media platforms.
Moreover, social media platforms can be seamlessly integrated with your direct booking website. Hence enabling potential guests to book directly without having to leave the platform. This seamless integration can significantly streamline the booking process, making it more convenient for guests to finalize their reservations. Remember, the key to successful social media engagement is consistency and authenticity. Regular, genuine interaction can foster a sense of community among your followers, increase brand loyalty, and ultimately, drive direct bookings.
By strategically leveraging social media, you can enhance your hotel's online presence, boost direct bookings, and increase your profitability.
Best Direct Booking Tools For Hotels
Hotelchamp Convert
Hotelchamp Convert is a powerful tool that enhances your hotel's direct booking strategy. Customize your website, optimize your booking engine, and manage rate plans effortlessly. With intuitive interface and integration with channel managers, ensure consistency across distribution channels. Boost online visibility, drive more traffic, and increase profitability with advanced digital marketing capabilities. Provide a seamless, enjoyable booking experience for your guests.
The Hotels Network
The Hotels Network offers a suite of innovative tools designed to boost direct hotel bookings. Through personalized guest engagement, smart pricing strategies, and predictive analytics. This platform helps hotels enhance their online presence, improve booking experience, and maximize revenue. Its seamless integration with various channel managers ensures consistent pricing and availability across all channels, thus simplifying hotel management.
The Guestbook: Cash Rewards Suite
It is an influential tool that incentivizes direct bookings through cash rewards. By offering guests tangible, immediate benefits, it effectively drives direct bookings and enhances guest loyalty. Its integration with channel managers enables reliable reward management across various platforms, further boosting your direct booking strategy. Ultimately, The Guestbook can significantly augment your hotel's profitability and guest satisfaction.
Smart Host GmbH
Smart Host GmbH is a comprehensive hotel management solution that simplifies the direct booking process. With its intuitive platform, hotels can effectively manage rate plans, upsell options, and align them across all channels. It not only augments guest experience by offering personalized engagement but also increases direct bookings. Integrating Smart Host GmbH with your hotel's booking strategy promises a lucrative path towards enhanced profitability and guest satisfaction.
Selfbook
Selfbook is a robust direct booking tool that empowers hotels to streamline their booking process and ramp up profitability. Known for its user-friendly interface, it simplifies room and rate management while offering real-time data analytics. Its efficient integration with channel managers ensures consistency across platforms. Furthermore, Selfbook offers personalized engagement for guests, paving the way for increased direct bookings and overall guest satisfaction.
TrustYou
TrustYou is a powerful tool that assists in simplifying the direct booking process and optimizing the guest experience for increased profitability. Featuring user-friendly navigation, TrustYou allows for effective room and rate management, and provides insightful real-time data analytics. It integrates seamlessly with channel managers for a consistent cross-platform experience, and its guest engagement tools help drive more direct bookings, ensuring higher guest satisfaction.
AeroGuest
AeroGuest is a potent tool that elevates the direct booking procedure, enabling hotels to bolster profitability. The platform's ease of use allows for efficient room and rate management, complimented by insightful real-time analytics. With seamless integration and various channel managers, AeroGuest ensures a consistent experience across platforms, driving a higher volume of direct bookings and ensuring increased guest satisfaction.
Conclusion
In conclusion, leveraging direct booking tools is a game-changing strategy in the hospitality industry. It not only enhances the guest experience but also offers hotels an opportunity to maximize their profitability. The right blend of direct booking tools, when integrated with a robust channel manager. It can significantly streamline your operations, boost your online presence, and ultimately drive more revenue. With the careful implementation of the strategies mentioned above, hotels can create a seamless, enjoyable booking experience that encourages guests to return time and again.
For more insights on how to leverage these tools effectively and to understand how they can fit into your specific business model, don't hesitate to reach out to us. Schedule a demo with Orderific today and witness firsthand how our comprehensive solutions can revolutionize your direct booking strategy.
FAQs
What are some good hotel booking apps?
Booking.com, Expedia, and Agoda are some popular hotel booking apps.
What is the best hotel reservation software?
HotelKey, eZee Reservation, and Cloudbeds are top hotel reservation software.
What is meant by "direct hotel reservation"?
A "direct hotel reservation" refers to a booking made directly with the hotel, often through its official website or booking platform, without third-party intermediaries.
What are the advantages of a hotel booking system?
A hotel booking system simplifies the reservation process, increases efficiency, and enhances customer service.