Does Target take Apple Pay? In today's rapidly changing digital landscape, discovering efficient ways to simplify everyday tasks becomes crucial. The realm of shopping, in particular, yearns for the utmost convenience and comfort.
This brings us to the remarkable revolution brought by mobile payment services like Apple Pay in enhancing the overall retail experience. 
You've landed in the ideal spot for those pondering the same question about this wallet app.
This extensive guide will tackle your curiosities and give you all the necessary details regarding payment choices when shopping at Target.
So, Does Target Take Apple Pay? The Answer Revealed!
Absolutely! Target adopted Apple Pay across all its stores in the United States back in 2019. This convenient change lets customers make contactless and secure payments using Apple Pay cash app at Target.
Forget about cash, gift card, credit card, or Walmart pay at checkout – pull out your reliable iPhone or Apple Watch!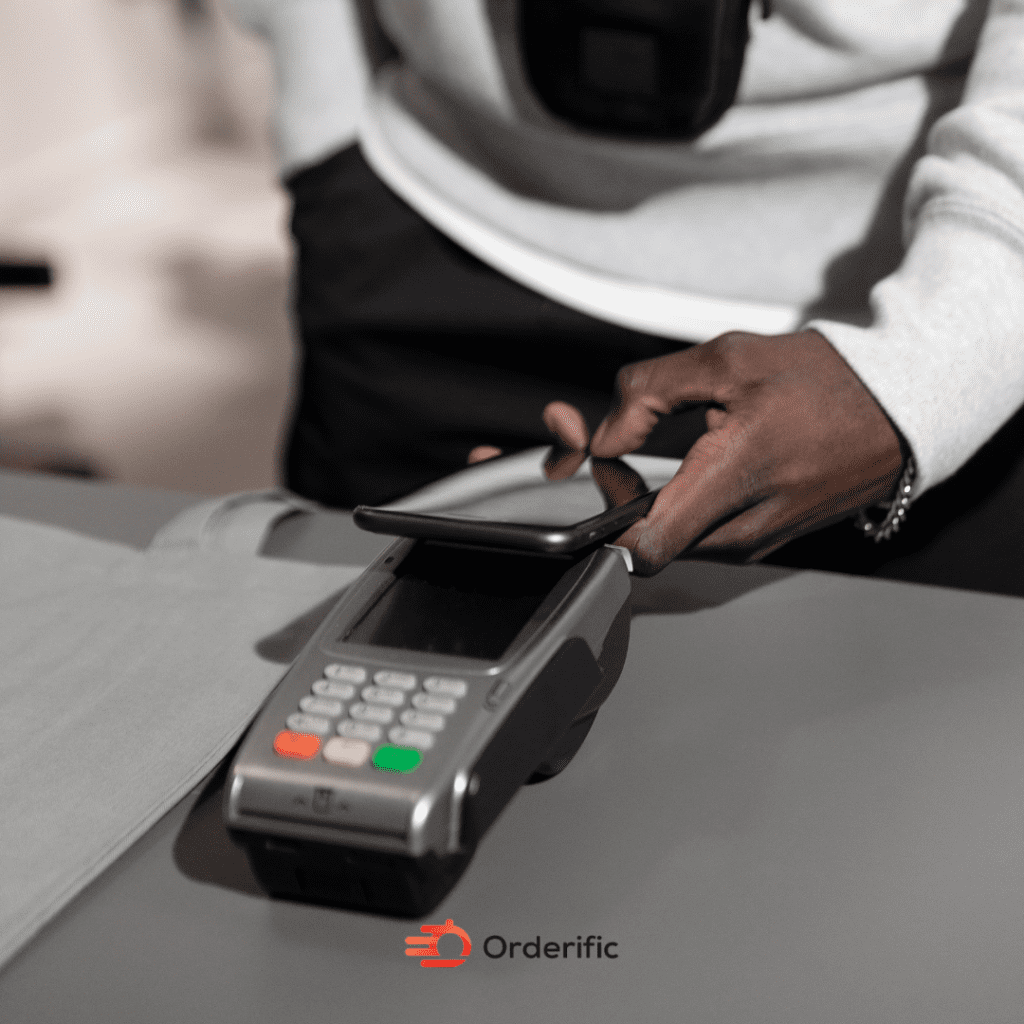 Step-by-Step Guide: How to Use Apple Pay at Target Stores
Experience the ultimate convenience of shopping at Target stores! With the seamless and hassle-free payment option of Apple wallet, you can make your grocery store purchases swiftly. Target has fully embraced this smooth payment method as part of its commitment to providing an effortless shopping experience.
Here's a simple guide on how to use Apple Pay wallet for your Target store purchases:
Step 1: Set Up Apple Pay
To begin, let's get Apple Pay set up on your Apple device. Just follow these simple steps:
1. Access the 'Wallet' app on your iPhone or Apple Watch.
2. Tap the '+' symbol located in the upper right corner.
3. Adhere to the on-screen prompts to seamlessly add a fresh credit or debit card. It may be required to download your bank's app for this stage.
Step 2: Confirm Apple Pay Availability at Target Store
While it's true that Apple Pay is accepted at all Target stores across the United States, it's a smart move to double-check the store you're headed to. Keep an eye out for the Apple Pay logo or the universally recognized symbol for contactless smart card readers, usually near the entrance or checkout counter.
Step 3: Make Your Purchases
Continue your shopping as usual, and once you're ready, proceed to the checkout with the chosen items.
Step 4: Complete the Transaction with Apple Pay
When it's time to pay, follow these instructions:
1. Unlock your iPhone or Apple Watch.
2. Hold your device near the card reader, ensuring the top is close to the contactless reader.
3. Wait for the payment to be authorized, which may require Face ID, Touch ID, or your passcode.
4. Look for the 'Done' and a checkmark on your device's screen, indicating a successful transaction.
For purchases under $50, payment authentication might not be required. Nevertheless, for transactions surpassing $50, you'll have to unlock your device through your passcode, Touch ID, or Face ID.
Experience the swiftness, safety, and ease of this touch-free payment option. With Apple Pay, your mobile app checkout experience will be quick and worry-free while keeping your payment details secure.
Convenience at Your Fingertips: Apple Pay Online Integration with the Target App
Target has gone above and beyond by incorporating Apple Pay into its mobile app. This integration allows you to use Apple Pay for smooth purchases within the app.
You enhance your shopping experience while adding more speed and convenience. Additionally, it empowers secure online transactions, minimizing fraud risks.
Online Shopping Made Easy: Using Apple Pay on Target.com
Access Target's official website using the in-store or in-app options, and enjoy the added convenience of Apple Pay support. When you're ready to complete your purchase, select Apple Pay as your preferred payment method.
To ensure a secure and seamless online shopping experience, conveniently verify your payment using your Apple device's hassle-free Touch ID or Face ID.
Exploring Payment Options: What Forms of Payment Does Target Accept?
Besides the convenience of Apple Pay, it provides a wide range of payment choices to cater to every customer's preference when making purchases, including Target Gift Card, Target Redcard, Target Mastercard.
These payment methods include:
RedCard by Target: Experience various benefits like a 5% discount on purchases, free shipping, and an extended return policy.
Credit and Debit Cards: Target accepts various payment cards, including Visa, MasterCard, Discover, and American Express.
Gift the Target Experience: Surprise your loved ones with Target Gift Cards that can be redeemed in-store and online.
PayPal: Avail the convenience of PayPal, a popular online payment system, when making online purchases on Target's website.
Cash is Welcome: Traditional cash is happily accepted at all Target locations.
Google Pay and Samsung Pay: Target accommodates these digital wallets, making shopping even more accessible for Android users.
Winding Up!
Target prioritizes convenience and flexibility when it comes to payment options. Notably, the seamless integration of Apple Pay provides a secure and effortless way to pay, adapting to the demands of the digital era.
Whether grabbing groceries or furnishing your home, Apple Pay enhances your shopping experience, ensuring a smoother transaction process.
In case you want more content like this, visit Orderific right now!
FAQs
1. Does Target accept Apple Pay for in-store purchases?
Yes, all Target stores across the United States accept Apple Pay for in-store purchases.
2. Can I use Apple Pay for online purchases on the Target website?
Yes, Apple Pay is a supported payment method for online purchases made through the Target website. It offers a convenient and secure way to complete your online shopping.
3. Besides Apple Pay, what other payment methods does Target accept?
Target accepts the Target RedCard, credit and debit cards,Target Gift Cards, PayPal, and digital wallets like Google Pay and Samsung Pay.
4. How can I set up Apple Pay on my device for use at Target?
To set up Apple Pay, open the 'Wallet' app on your Apple device and tap the '+' symbol in the upper right corner. Follow the on-screen instructions to add a new card.
5. Is it secure to use Apple Pay at Target?
Yes, using Apple Pay at Target is secure. It uses a method called tokenization to secure your card information.