Welcome, donut lovers and quote enthusiasts alike! Get ready to indulge in a collection of the sweetest and most inspirational donut quotes. Just like the delectable treat we all know and love, these quotes are designed to bring a smile to your face and a warm feeling to your heart packed full of flavors of joy, optimism, and a dash of humor.
This isn't just about donuts, it's about celebrating life's sweet moments and finding inspiration in unexpected places. Whether you're seeking a comforting word, a dash of motivation, or simply a reason to smile, these donut quotes are here to add that sugary touch to your day. Join us as we dip into this delightful world of words that encapsulates the charm of donuts in every bite!
What Are Donut Quotes? Unraveling the Delicious Sayings
Donut quotes are sweet, flavorful snippets of wisdom that carry the same delightful essence as the circular treats they draw inspiration from. These quotes often encapsulate a certain life wisdom or motivational message, using the universal love for donuts as a relatable and joyous metaphor. They're as diverse as the variety of donuts themselves – some are light-hearted and humorous, designed to evoke a chuckle, while others might carry a deeper, more poignant message about life, love, and the pursuit of happiness.
In essence, donut quotes are a playful blend of wisdom and whimsy. They celebrate the simple pleasures of life, remind us of the sweetness of existence, and encourage us to savor every moment, much like how we would savor a delicious donut. They're not just about the sugary treat, but about the emotions and experiences that come with it – the comfort, the indulgence, the joy. So, prepare your tastebuds for a literary treat as we dive into the world of donut quotes!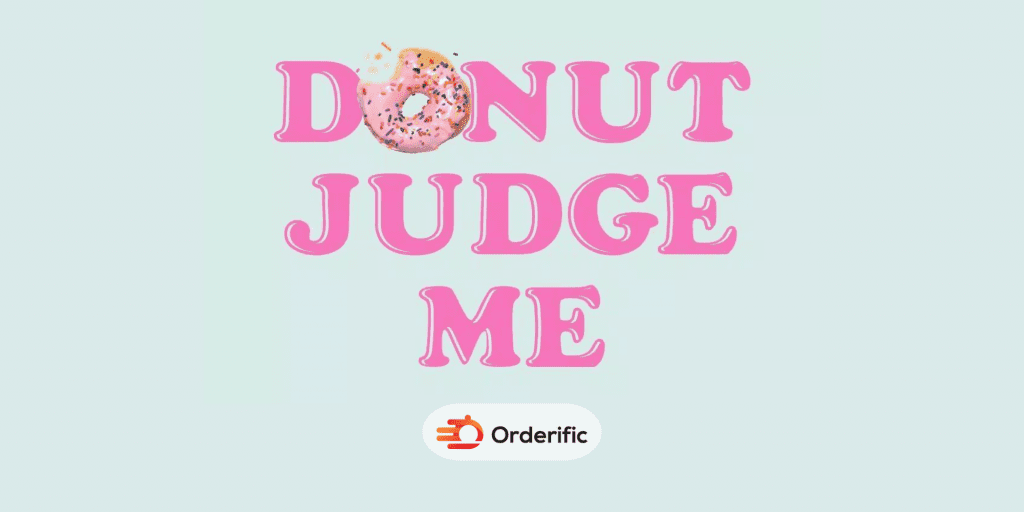 Sprinkling Happiness: How Donut Quotes Brighten Your Day
Donut quotes are akin to tiny sprinkles of happiness that can instantly brighten your day. Imagine having a rough day, and then you stumble upon a quote like this – "Donuts. Is there anything they can't do?" – Matt Groening. Suddenly, your mood lightens, you're smiling, and there's a renewed sense of positivity. That's the power of a good donut quote. It's a small, delightful reminder not to take life too seriously, but to take a moment, enjoy the sweetness, and keep going.
They also serve as little nuggets of wisdom, reminding us to enjoy the simple things in life. Take this quote for instance: "You can't buy happiness, but you can buy donuts. And that's kind of the same thing." This quote, while playfully linking happiness to donuts, also draws attention to the bigger picture – it's the small, joyful moments in life that often bring the deepest happiness. So, whether it's literally enjoying a sugary donut or figuratively savoring a sweet moment, donut quotes are here to remind us to cherish and celebrate the sweetness in life.
Donut Love: Quotes for the Ultimate Donut Enthusiast
For those with an unwavering love for donuts, these quotes will surely resonate with your sugar-tuned heart. Each one serves as a sweet affirmation of your deep-seated affinity for these delightful pastries. From their melt-in-mouth sweetness to their perfect round shape, each aspect of a donut is celebrated in these quotes.
One may say, "Donuts are the circle of life", embodying joy, comfort, and a bit of indulgence in every bite, while another note, "Donut worry, be happy," is a play on words that is an instant mood-lifter. Whether you see a donut as a source of comfort, a sweet reward, or simply a favorite treat, these donut quotes capture the essence of why donuts are so adored. So, get ready to dunk yourself into this sugary world of words that articulate your love for donuts perfectly.
Donut Wisdom: Lessons to Learn from These Tasty Treats
Believe it or not, donuts can indeed teach us a thing or two about life. Their perfect circular shape with a hole in the middle can be seen as a metaphor for life – it's complete yet there's always room for something more. Take for instance the quote, "Life is like a donut, there's always room for more sweetness." This quote beautifully encapsulates the essence of optimism and the pursuit of happiness, reminding us that there's always space in life for more joy, more love, and more sweetness.
Then there's the variety and diversity in donuts, which can be a reminder to embrace all that life offers. Just like how every donut flavor has its unique charm, every life experience, whether sweet or bitter, shapes us into who we are. As the saying goes, "In the world of donuts, each flavor counts." This quote is a testament to how every experience is valid and contributes to the rich tapestry of life. So, the next time you enjoy a donut, remember, there's wisdom to be found even in these sweet, round treats!
Donut and Coffee: The Perfect Pairing of Quotes
If donuts are the stars of this show, then coffee is their loyal sidekick. And when you combine these two, you have the perfect recipe for delightful quotes that will give your day a caffeine boost. These quotes often capture the essence of enjoying simple pleasures in life or make witty one-liner plays on words like "I don't know what I'd do without my coffee" or "Donut worry, have some coffee".
They also celebrate the joy of indulging in a donut while sipping on a cup of coffee – both elements that add flavor and comfort to our lives. So, if you're a fan of this delicious duo, get ready for some witty banter and heartfelt words that capture the true magic of donuts and coffee.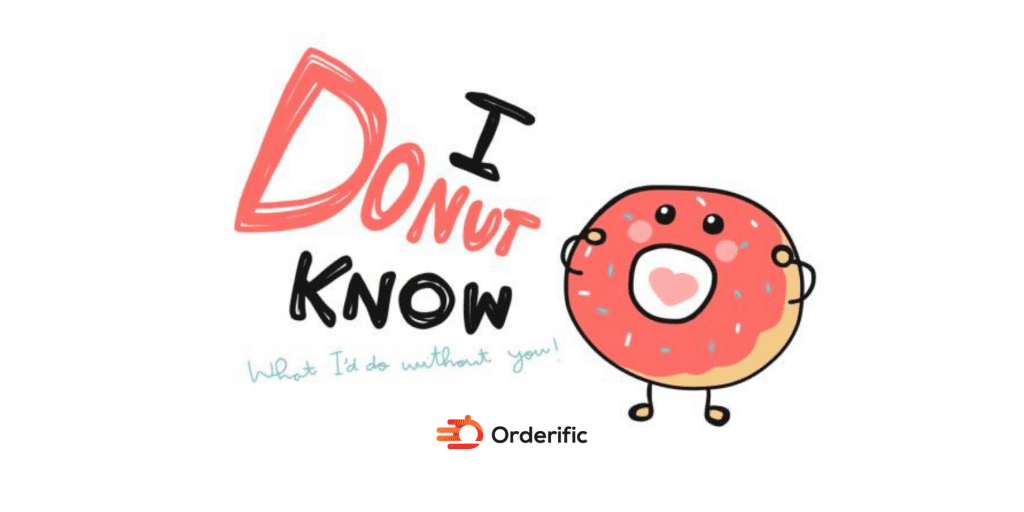 Conclusion
We hope you enjoyed this delightful journey through the world of donut quotes. From sweet affirmations to life lessons, these quotes are here to add some sugar and spice to your day. So, go ahead and indulge in these sugary delights whenever you need a little pick-me-up or simply want to celebrate the joy of donuts. As we like to say, "Don't be afraid to add a little sweetness to your life." Now go on, grab yourself a donut, and spread some inspiration with these sweet quotes! Happy reading!
Click here for more delightful content with Orderific. To start experiencing the great benefits Orderific can bring to your business, click here now. Try Orderific!
FAQs
What are Donut Quotes, and where can I find them?
Donut quotes are sweet and inspirational quotes that draw inspiration from the beloved pastry. They can be found on various online platforms or in books focused on food quotes.
How can Donut Quotes inspire and uplift my mood?
They are designed to add a touch of sweetness, comfort, and joy to your day.
Are there different types of Donut Quotes available?
Yes, there are various types of donut quotes, ranging from humorous and light-hearted to more profound and thought-provoking.
Can I use Donut Quotes for social media posts?
Yes, they are perfect for social media posts! They can add a fun and relatable element to your content while also spreading positivity and inspiration.
What's the significance of pairing donut quotes with coffee quotes?
Pairing them with coffee quotes enhances the overall charm and relatability of the message. It celebrates the joy of simple pleasures in life, like enjoying a donut with a cup of coffee.