Stepping into El Rinconcito is akin to embarking on a spontaneous journey to the heart of Latin America. As the door opens, you're immediately greeted with tantalizing aromas that tell tales of age-old recipes. The vibrant colors adorning the walls and decor mirror the lively spirit of Latin festivities.
Gentle, soulful tunes serenade in the background, setting a rhythm that resonates with the heartbeat of this rich culture. The ambiance doesn't just speak; it sings a song of authenticity. For both the adventurous and the discerning, seeking a genuine taste of Latin America's culinary masterpieces, El Rinconcito serves as a portal to a world of gastronomic delights.
Nestled in the bustling heart of Los Angeles, El Rinconcito was born from a simple yet profound dream. Its founders envisioned a haven where the diverse and rich tapestry of Latin American flavors could come alive and be shared. Starting as a humble, modest establishment, it was their unwavering dedication, deep-rooted passion for food, and a commitment to authenticity that fueled its journey.
Word soon spread about the delectable dishes being served at El Rinconcito, and the once-small eatery began drawing in a dedicated clientele. Locals, initially drawn by curiosity, became regulars, while tourists marked it as a must-visit on their LA itinerary.
Over the years, through consistent quality and genuine love for the culture, El Rinconcito didn't just become a restaurant; it evolved into a legacy, establishing itself as a treasured hidden gem in the vast culinary landscape of the city.
Authentic Latin American Dishes You Must Try at El Rinconcito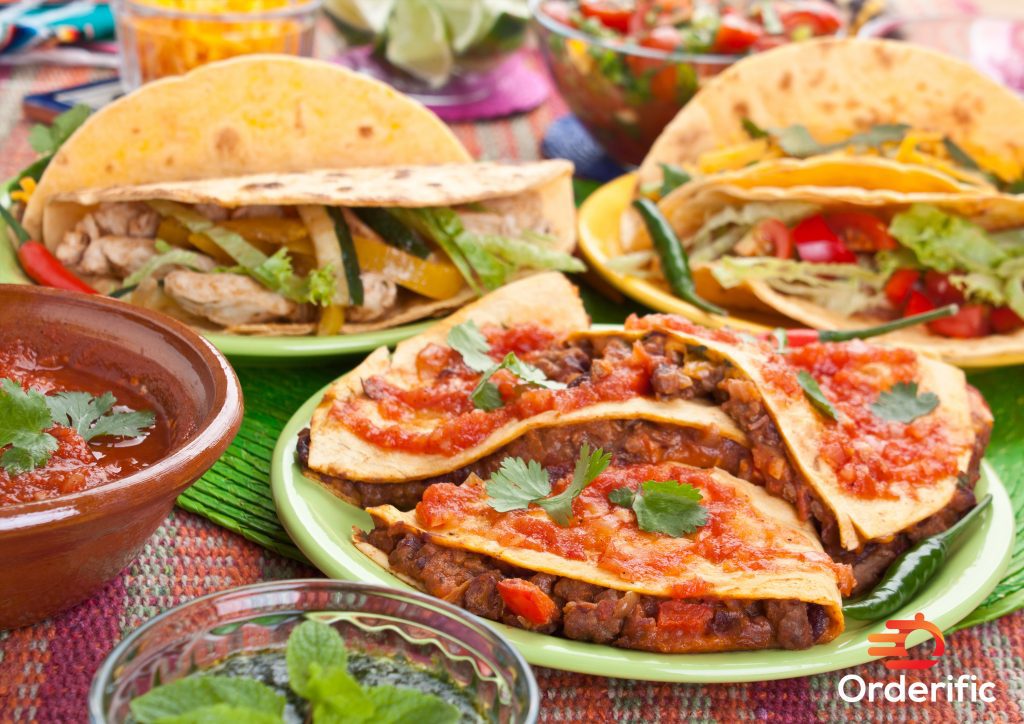 El Rinconcito isn't just a name; it's a culinary journey, taking patrons on a sensory adventure through the diverse and vibrant world of Latin American cuisine. The region's vastness and rich history translate to an array of dishes, each telling a story of its origin, culture, and the people.
Whether you're in the mood for something spicy, tangy, sweet, or savory, El Rinconcito's menu ensures that every craving is met, and every taste bud is delighted. Ready to embark on this gastronomic voyage?
Start with the Classics: Empanadas, Tamales, and Pupusas
Every region has its culinary classics, dishes that have stood the test of time and remain beloved. At El Rinconcito, the journey commences with crispy empanadas, their golden crust revealing flavorful fillings that range from seasoned meats to fresh vegetables.
Journey further to relish the softness of tamales, a testament to the age-old tradition of corn-based dishes. And no Latin American food exploration would be complete without savoring pupusas. Originating from El Salvador, these stuffed flatbreads are both comforting and flavorful, promising a delightful start to your meal.
Savor the Flavor of Latin American Soups and Stews
Soups and stews, the heartwarming dishes that provide comfort and nourishment, play an integral role in Latin American cuisine. Each country boasts its version, with distinctive flavors and ingredients. At El Rinconcito, they've curated a selection that takes diners on a whirlwind tour across this vibrant continent.
From the hearty meat-based stews reminiscent of Argentina's pampas to the lighter, vegetable-rich soups of coastal regions, every dish encapsulates the essence and soul of its origin, ensuring that every bite is a flavorful revelation.
Discover the Richness of Latin American Grilled Meats
Latin America's love for grilled meats is legendary. The aroma of meats sizzling over an open flame, seasoned with a medley of spices, is enough to tantalize anyone. El Rinconcito celebrates this tradition by offering a range of grilled delights.
Whether you're indulging in a juicy steak marinated in traditional spices or savoring succulent pieces of chicken that have absorbed hours of marination, the grill section is a carnivorous paradise. Every dish reflects the deep-rooted love for barbecued meats that's intrinsic to Latin American culture.
Vegetarian and Vegan Options: Latin American Cuisine for Everyone
Latin American cuisine is not all about meats. It's a symphony where vegetables, grains, and legumes play significant roles. El Rinconcito ensures that every guest, irrespective of dietary preference, finds something to relish.
Dive into dishes where black beans and rice dance in harmony, where vegetables are cooked to perfection retaining their crunch and freshness, and where the flavors of simple ingredients come together to create a vegetarian and vegan masterpiece.
Sweet Treats: Latin American Desserts to Satisfy Your Sweet Tooth
The culinary journey at El Rinconcito culminates in a crescendo of sweet symphonies. Latin American desserts are a blend of indigenous ingredients and colonial influences, resulting in a diverse array of sweet treats. From caramelized sweet plantains that melt in the mouth to the ever-popular churros, perfect when dipped in rich, velvety chocolate.
For those with a penchant for cakes, the region offers an array of options, each more delectable than the last. Conclude your meal on a sweet note, promising to return for another gastronomic adventure.
The Cozy Ambience of El Rinconcito: A Perfect Place to Enjoy Latin American Cuisine
Stepping into El Rinconcito is like entering a welcoming Latin American home. Beyond the scrumptious dishes, it's the ambiance that captures the essence of the region. With soft lighting casting a warm, gentle glow across the room, the rustic decor – replete with traditional motifs and artifacts – serves as a gentle reminder of the rich heritage of Latin American cultures.
Wooden furnishings, reminiscent of classic haciendas, add a touch of authenticity. The murmur of contented conversations, punctuated with laughter, fills the air. But what truly sets El Rinconcito apart is its attentive staff. Greeting guests with genuine smiles, they effortlessly blend professionalism with the warmth typical of Latin American hospitality, ensuring every diner not only embarks on a memorable culinary journey but also feels cherished and at home.
Customer Reviews: What People Love About El Rinconcito's Authentic Cuisine
Step into the virtual realm of culinary reviews, and El Rinconcito emerges as a star. Anyone who has graced its tables will tell you it's more than just a meal; it's an experience. A multitude of online testimonials bear witness to the restaurant's excellence.
The recurring themes? The vibrancy of the dishes, the impeccable service, and the unmistakable authenticity of every bite. Customers often laud the "great service," describing staff who go above and beyond to make every visit special. Others rave about the "authentic flavors," reminiscing about how each dish took them on a sensory journey through Latin America.
Many regulars attest that a meal at El Rinconcito is akin to a "trip to Latin America without leaving the city," with the ambiance and food transporting them straight to the bustling streets of Mexico, El Salvador, and beyond. The reviews speak volumes, making it clear that El Rinconcito isn't just a restaurant; it's a beloved culinary destination.
Conclusion
In the dynamic and ever-evolving world of culinary establishments, El Rinconcito carves out a special niche for itself. More than just a restaurant, it's an embodiment of the vibrant Latin American spirit. Each dish tells a story, reflecting the rich heritage and traditions of a continent known for its flavorful cuisine.
But beyond the delightful tastes, it's the ambiance, the rhythms, and the warm hospitality that leave an indelible mark on the heart of every visitor. A visit to El Rinconcito isn't just about satiating hunger; it's about immersing oneself in a cultural tapestry, walking away with cherished memories and a longing to return.
In case you want more content like this, visit Orderific right now!
FAQs
What are the opening hours of El Rinconcito?
El Rinconcito welcomes guests from early morning till late evening, catering to breakfast, lunch, and dinner enthusiasts.
Does El Rinconcito offer catering services?
Yes, El Rinconcito offers a comprehensive catering menu, perfect for any event or celebration.
Is El Rinconcito a family-friendly restaurant?
Absolutely, with a diverse menu and a warm ambiance, families with children of all ages will feel right at home.
What payment methods are accepted at El Rinconcito?
El Rinconcito accepts a variety of payment methods, from cash to major types of credit and debit cards.
Does El Rinconcito offer any special discounts or promotions?
Regularly, they have special promotions and offers. It's best to check their official site or inquire directly for current deals.