Introduction
Effective employee management is a crucial aspect of business that can significantly impact an organization's success. Ensuring the optimal performance of your team members requires a comprehensive management system that promotes employee engagement, productivity, and satisfaction. This intricate interplay of managing employees, performance management, and workforce management is more than just supervisory oversight—it's about creating a milieu where every individual is motivated to contribute their best. Implementing the right employee management software can streamline HR processes, facilitate employee training, and provide a centralized employee database for better management.
Whether it's through Microsoft Teams for seamless project management or a dedicated payroll system ensuring timely compensation, every aspect plays a pivotal role in effective employee management. In the following sections, we delve into 23 easy tips designed to equip the HR manager and HR team with strategies for maximizing employee performance.
What Is Employee Management?
Employee management is an integral function of human resources, focused on optimizing the performance and satisfaction of an organization's employees. It's a broad umbrella covering various aspects like managing employees, performance management, employee engagement, and the employee experience. An effective employee management system, aided by robust employee management software, is critical in streamlining these processes.
At the heart of employee management lies the mission to enhance employee performance. This objective is realized through effective performance management strategies, including ongoing performance reviews, employee training, and constructive feedback. One crucial tool that drives this process is an employee database. These databases store important employee data that inform decision-making and enable personalized management approaches.
But employee management doesn't stop at performance. It also fosters a positive work environment that bolsters employee satisfaction and engagement. This can be achieved through various means, like providing employee benefits and ensuring timely payroll. Tools like Microsoft Teams aid in improving communication and project management.
Furthermore, workforce management is essential to employee management, dealing with the bigger picture of staff management and organization-wide productivity. Here, the HR team, led by an HR manager, plays a vital role in ensuring smooth HR processes while also dealing with the day-to-day aspects of managing employees.
In essence, effective employee management is a holistic endeavor. It involves a complex interplay of various functions working harmoniously to maximize employee productivity and satisfaction, ultimately contributing to the organization's overall success.
Benefits Of Employee Management
1) Increases Employee Productivity
Effective employee management facilitates a substantial increase in productivity. It systematically identifies and eliminates barriers to performance, cultivating an environment that motivates employees to accomplish their tasks efficiently. Adequate training, clear communication of responsibilities, and constructive feedback further enhance this productivity, leading to improved operational efficiency and business outcomes.
2) Decreases Labor Costs
When effectively implemented, employee management can significantly reduce labor costs. By fostering a culture of productivity and efficiency, waste is minimized and work processes are streamlined. This not only decreases unnecessary overtime and employee turnover but also optimizes resource allocation, all of which contribute to substantial cost savings.
3) Eliminates Risk Of Non-Compliance
Ensuring regulatory compliance is another significant advantage of effective employee management. It keeps the organization up-to-date with labor laws and statutory requirements, thereby mitigating risks associated with violations. This proactive approach not only prevents potential legal issues but also fosters a compliant and ethical work culture.
4) Improves Workflow Efficiency
Enhanced workflow efficiency is a key benefit of effective employee management. By streamlining work processes and improving communication, organizations can eliminate redundancies and facilitate smoother operations. Effective performance management, regular feedback, and a robust employee database can assist in optimizing tasks, enhancing the overall workflow, and ultimately, driving business success.
5) Ensures Data Security
Effective employee management plays a crucial role in safeguarding your organization's data. By implementing stringent protocols and using secure systems, you ensure sensitive information is handled responsibly. This not only prevents data breaches but also fosters trust among your employees, further contributing to a secure, compliant and productive work environment.
6) Promotes Team Motivation
A well-executed employee management strategy is a powerful motivator for your team. It creates an atmosphere of recognition and appreciation, where employees feel their efforts are valued. By setting clear objectives, supporting personal development, and rewarding top performers, you boost morale and inspire employees to consistently strive for excellence. This enhanced motivation not only benefits individual employees but also fuels overall organizational success.
Employee Management Tips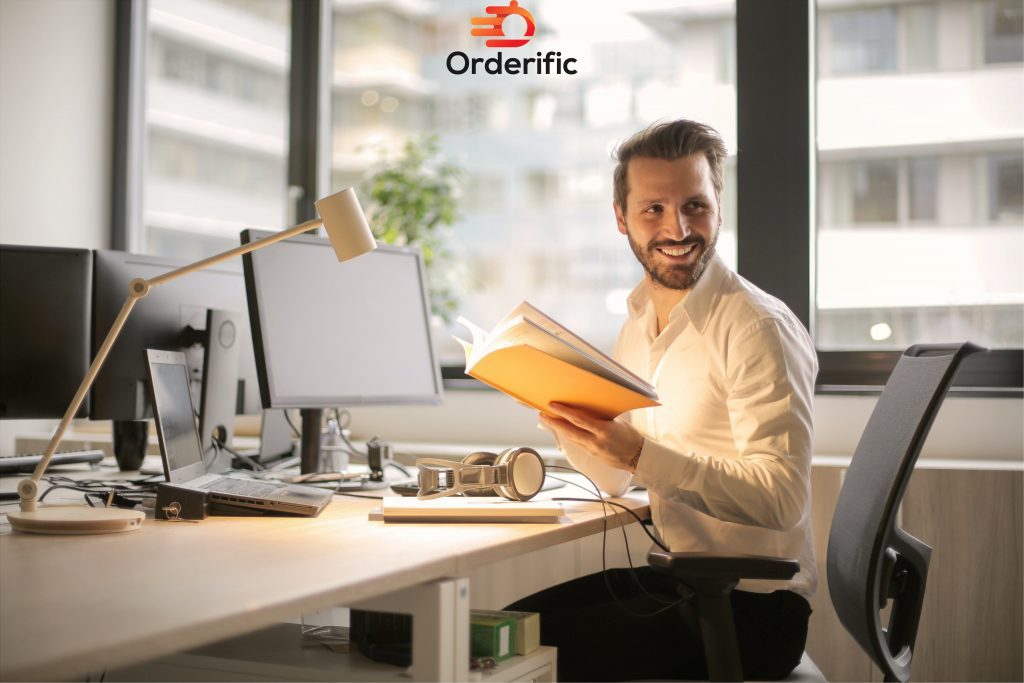 1) Create The Best Schedule Possible
Creating a well-structured schedule is the foundation of effective employee management. Consider each team member's skills, responsibilities, and work styles to craft a realistic, balanced schedule. This promotes productivity, reduces stress, and ensures tasks are allocated to those best equipped to handle them.
2) Establish Process Clarity For Employees
Clear and well-defined processes are essential in managing employees effectively. Ensure that every team member understands their role, tasks, and responsibilities. This clarity not only helps in reducing errors and miscommunication but also empowers employees to work autonomously and efficiently.
3) Track Time And Labor Costs
Implementing a reliable system to track time and labor costs contributes significantly to effective employee management. It provides a clear picture of resource allocation, task duration, and overtime, thereby aiding in strategic decision-making. These insights empower managers to optimize staff productivity and control labor costs.
4) Establish Process Clarity For Customers
Creating clarity for customers is equally important in effective employee management. Clearly defined processes and expectations ensure your team delivers consistent, high-quality service, enhancing customer satisfaction and loyalty. Remember, a satisfied customer is a return customer, and they also bring new customers via positive word of mouth.
5) Implement An Alternative Work Schedule
Introducing alternative work schedules can be a game-changer in managing employees effectively. Consider options like remote working, flexible hours, or compressed workweeks. These arrangements can boost employee morale, enhance work-life balance, and ultimately lead to higher productivity and job satisfaction.
6) Don't Put Customers Above Employees
Being customer-centric is important, but successful employee management requires prioritizing the wellbeing and satisfaction of your team. After all, happy employees create happy customers. By considering your employees' needs and treating them with respect and fairness, you create a positive workplace culture that fuels productivity and loyalty.
7) Cultivate A Strong Employee/Employer Relationship
Establishing a robust employee-employer relationship is fundamental to effective employee management. This relationship, built on mutual respect, open communication, and trust, creates a conducive work environment that encourages productivity and fosters loyalty.
8) Give Employees The Best Training
Investing in quality training is a crucial aspect of effective employee management. It helps build competence, confidence, and efficiency among your team members. Moreover, it keeps employees updated with industry trends and tools, thus enabling them to perform their tasks with greater proficiency and contribute more effectively to the organization's growth.
9) Motivate Employees The Right Way
Motivating employees effectively is key to boosting productivity and loyalty. Strategies can include providing constructive feedback, recognizing good performance, and offering opportunities for professional development. By aligning individual goals with the organization's vision, managers can inspire employees to contribute their best.
10) Create A Clear Managerial Structure
Establishing a clear managerial structure is a critical aspect of effective employee management. A well-defined hierarchy ensures smooth communication, clear role delineation, and efficient process execution. It provides a roadmap for employees to understand their progression routes and responsibilities within the organization, fostering a sense of stability and order.
11) Conduct Regular Performance Reviews
Regular performance reviews are integral to effective employee management. Reviews provide a structured platform for feedback, recognition, and planning career growth. By ensuring consistent communication around performance, managers not only enhance employee productivity but also motivate team members towards continual learning and personal development.
12) Offer Competitive Compensation And Benefits
Offering competitive compensation and benefits packages is pivotal for effective employee management. It not only attracts top talent but also fosters loyalty, reducing employee turnover. Beyond fair salaries, consider benefits such as health insurance, retirement plans, or professional development opportunities that contribute to job satisfaction and employee wellbeing.
13) Handle A Disgruntled Employee Promptly
Dealing with disgruntled employees promptly is key to maintaining a harmonious work environment. Open communication, empathy, and fair conflict resolution mechanisms are paramount. By addressing their concerns effectively, you can restore morale and prevent potential negative impacts on team dynamics and productivity.
14) Establish Clear Expectations
Setting clear expectations for your employees is a crucial aspect of effective employee management. This involves outlining specific goals, performance standards, and timelines. By defining these expectations, you provide employees with a clear understanding of what is required of them, ensuring alignment with the organization's objectives and fostering a culture of accountability.
15) Make Your Company Mission A Part Of Everything You Do
Incorporating your company's mission into all aspects of your operations is vital for effective employee management. This alignment helps employees connect their individual tasks with the larger purpose, boosting motivation and commitment. By living the mission in every action, you cultivate a sense of unity and purpose, driving the workforce towards shared organizational goals.
16) Maintain A Productive Work-Life Balance
Maintaining a productive work-life balance is fundamental to effective employee management. Encouraging employees to balance their work commitments with personal life can greatly enhance job satisfaction, reduce burnout and ultimately improve performance. A balanced workforce is not just happier and healthier, but also more productive and committed.
17) Implement Team Task Management
Implementing team task management is an effective strategy for managing employees. It enables a clear understanding of team roles and responsibilities, fosters collaboration, and enhances productivity. Using tools like Asana or Trello can streamline this process, ensuring tasks are completed efficiently and on time.
18) Set Business Goals
Setting business goals is crucial for effective employee management. It provides direction, aligns the team with your organization's vision, and serves as a benchmark for performance evaluation. By setting SMART (Specific, Measurable, Achievable, Relevant, Time-bound) goals, you empower employees to strive for success and contribute significantly to the organization's growth.
19) Establish An Organizational Strategy
Establishing a clear organizational strategy is essential in effective employee management. It creates a roadmap for achieving business goals and aligns all team members towards a common objective. An effective strategy not only drives productivity but also fosters a sense of purpose and commitment among employees.
20) Improve Company Culture
Improving company culture is a pivotal aspect of effective employee management. A positive culture promotes collaboration, boosts employee morale, and fosters a sense of loyalty. It is the bedrock on which productive, happy, and committed teams are built, and it is instrumental in attaining organizational success.
21) Identify High-Potential Employees
Identifying high-potential employees is a critical step in effective employee management. These individuals, with their exceptional skills and dedication, often become the driving force behind your organization's success. Invest in their development and provide them with opportunities to grow – their progress will fuel your business's advancement.
22) Work On Retaining High-Performing Employees
Retaining high-performing employees is vital for effective employee management. These individuals bring immense value to your organization and significantly contribute to its success. Implement retention strategies such as competitive compensation, opportunities for growth, and recognition of hard work to ensure they remain motivated and committed to your team.
23) Build A Staffing Model For Future Use
Building a staffing model for future use is a strategic step in effective employee management. This model outlines the organizational structure, identifies future hiring needs based on growth projections, and helps in succession planning. It serves as a blueprint for resource allocation, ensuring your team remains well-equipped and agile to meet evolving business demands.
Conclusion
Mastering the art of employee management is a journey that requires continuous effort, learning, and adaptation. Through effective strategies, you can boost productivity, foster a positive work culture, and guide your team towards achieving organizational goals. Remember, successful employee management is not just about driving performance but also about nurturing a supportive, engaging, and rewarding work environment. By following the tips mentioned above, you can build a team that is not just efficient and high-performing, but also committed, satisfied, and driven towards collective success.
Interested in taking your employee management to the next level? We recommend exploring the tools and resources offered by Orderific. Schedule a demo today and find out how you can optimize your staff management and drive your business growth.
FAQs
What does employee management entail, and why is it essential for businesses?
Employee management involves optimizing staff performance for business success and is crucial for maintaining productivity, morale, and job satisfaction.
How can effective employee management contribute to a positive work culture?
Effective employee management fosters a positive work culture by boosting morale, promoting collaboration, and enhancing job satisfaction.
What are the key challenges businesses face in employee management, and how can they be addressed?
Key challenges include communication gaps, employee engagement, and retaining talent. Solutions can include open communication, recognition programs, and compensation packages.
What strategies can enhance employee performance and motivation within an organization?
Strategies can include setting clear goals, providing regular feedback, recognizing achievements, and offering opportunities for professional development.
Are there specific technologies that aid in efficient employee management?
Yes, technologies like HR software, project management tools, and communication platforms aid in efficient employee management.