Introduction
In the bustling world of restaurant business operations, having the right tools at your disposal can make all the difference. Welcome to the world of restaurant employee management software – your small business's best ally. With an Android OS-powered tablet POS system, like the PayPal Zettle or Square Appointments, these solutions streamline your workflow, efficiently managing both front-end and back-end operations. The hardware of these POS terminals, including the cash drawer, is highly user-friendly. Even better, all rights reserved on your Android point of sale software ensures your business operations and customer data remain secure. So, bid adieu to steep processing fees and hello to a modernized, efficient, and simplified point of sale solution.
Top Restaurant Employee Management Software Options
7shifts
7shifts is another standout in the realm of restaurant employee management software. It offers a wide range of features that streamline your operations, all in a user-friendly platform. From intuitive scheduling and shift management to labor cost optimization, 7shifts has got you covered. With its built-in communication tools, you can easily stay connected with your team and ensure everyone is on the same page. Additionally, 7shifts provides robust reporting and analytics to help you make data-driven decisions. Experience convenience, modernization, and efficiency with 7shifts.
Sling by Toast
Another notable player in the restaurant employee management software space is "Sling" by Toast. This powerful software is specifically designed to simplify the lives of restaurant owners and managers. With its intuitive scheduling feature, creating and sharing employee shifts becomes a breeze. The seamless integration with Android devices ensures user-friendliness and accessibility. Sling offers a comprehensive set of features including time clocking, team messaging, and task management, all conveniently available at your fingertips. It's a versatile tool that effectively manages your team's work schedules, promoting high productivity and ensuring smooth operations in your restaurant.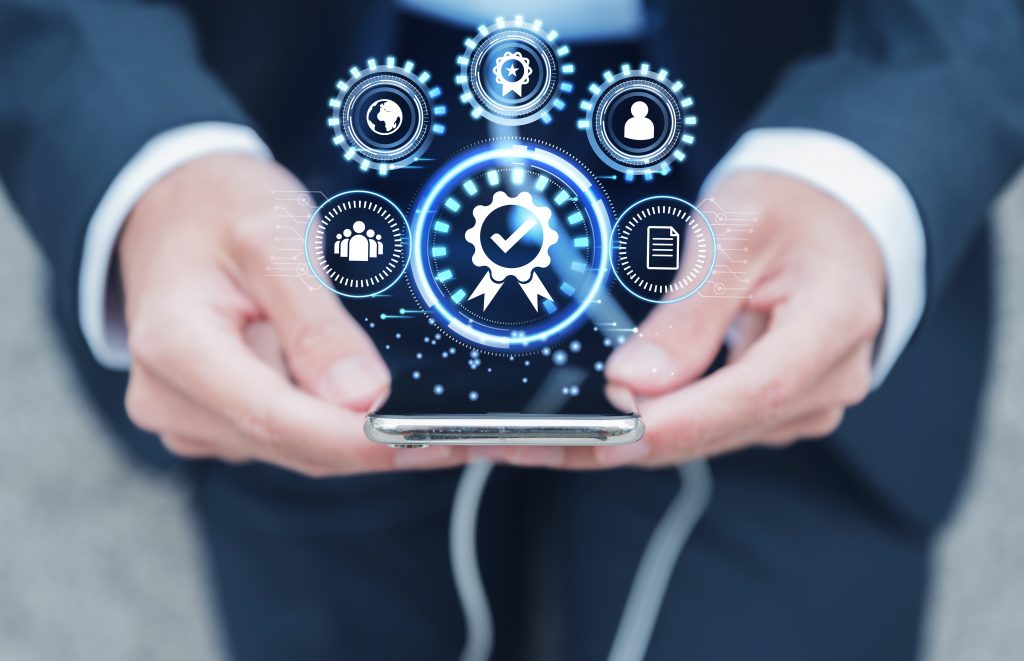 Push Operations
Rounding off our top picks for restaurant employee management software is Push Operations. Known for its focus on efficiency and customization, Push Operations provides an impressive suite of features tailored to meet the dynamic needs of restaurant operations. It links payroll, scheduling, and timekeeping in one unified platform, significantly reducing administrative workload. The software's interface is finely tuned for Android devices, enhancing accessibility and user experience. From employee onboarding to executing payroll, Push Operations' comprehensive toolset will handle your HR processes seamlessly. It's a powerful ally that brings a new level of automation and control to your restaurant's day-to-day operations.
Restaurant 365
Completing our list of top-notch restaurant employee management software is Restaurant 365. This end-to-end restaurant management solution is designed to streamline your operations while driving growth. It's not just a scheduling tool – it's a comprehensive platform that integrates accounting, inventory, scheduling, and more into one intuitive interface. The easy-to-use software is compatible with Android devices, making it more accessible for your team. With Restaurant 365, you can easily manage your workforce, track their hours, and analyze detailed reports for strategic decision-making. It's indeed a one-stop-shop for all your restaurant management needs.
Jolt
Finally, we turn our attention to Jolt, a dynamic entrant in the restaurant employee management software arena. Jolt is a comprehensive platform that offers an impressive range of features such as intuitive scheduling, task management, time and attendance tracking, all designed to optimize your restaurant operations. Its user-friendly interface is seamlessly compatible with Android devices, ensuring accessibility and ease of use. With Jolt, you can effectively streamline your HR processes, efficiently manage daily tasks, and drive your team's performance to new heights. Its robust reporting and analytics capabilities provide critical insights, enabling you to make informed decisions that enhance productivity and growth. Jolt is more than just a software; it's a proactive partner that supports you in achieving operational efficiency in your restaurant.
Harri
Harri completes our selection of top-tier restaurant employee management softwares. This versatile platform offers a wide range of features meticulously designed to streamline and enhance your restaurant operations. Harri includes intuitive scheduling, labor management, communication tools, and analytics, all accessible from your Android device. The software brings a new level of efficiency to your HR processes, from recruitment and onboarding to performance management. Moreover, its detailed reporting offers crucial insights, allowing you to make data-driven decisions that propel your restaurant's growth and success. Experience comprehensive workforce management and operational agility with Harri.
HotSchedules
HotSchedules rounds out our list of premier restaurant employee management software. Known for its robust and comprehensive features, HotSchedules simplifies scheduling, timekeeping, and communication for restaurant owners and managers. Its user-friendly platform is perfectly compatible with Android devices, promoting accessibility and convenience. With HotSchedules, you can efficiently manage your team's schedules, monitor their hours, and ensure seamless communication. The software also provides valuable reporting and analytics tools, allowing you to make informed decisions that contribute to your restaurant's productivity and success. Embrace the ease and efficiency of workforce management with HotSchedules.
Homebase
Last but not least on our list of leading restaurant employee management software is Homebase. Known for its extensive versatility, Homebase offers a wide array of features including seamless scheduling, time tracking, and team communication, all available on your Android device. This user-friendly platform simplifies your HR processes, from coordinating shift changes to managing payroll. Additionally, its robust reporting and analytics provide you with valuable insights, enabling strategic, data-driven decisions for your restaurant. Experience a new standard of efficiency and productivity with Homebase in your HR toolkit.
CrunchTime
Wrapping up our list of prominent restaurant employee management software is CrunchTime. Famed for its comprehensive scope and user-friendly interface, CrunchTime brings into play a suite of robust features, all finely tuned to Android devices. The platform offers seamless scheduling, labor management, and inventory tracking, all under one roof. Its exceptional reporting and analytics provide you with key insights, enabling you to make strategic decisions that enhance your restaurant's efficiency and profitability. With CrunchTime, you can streamline your managerial tasks and focus more on serving your customers. It's indeed a game-changer in the realm of restaurant management.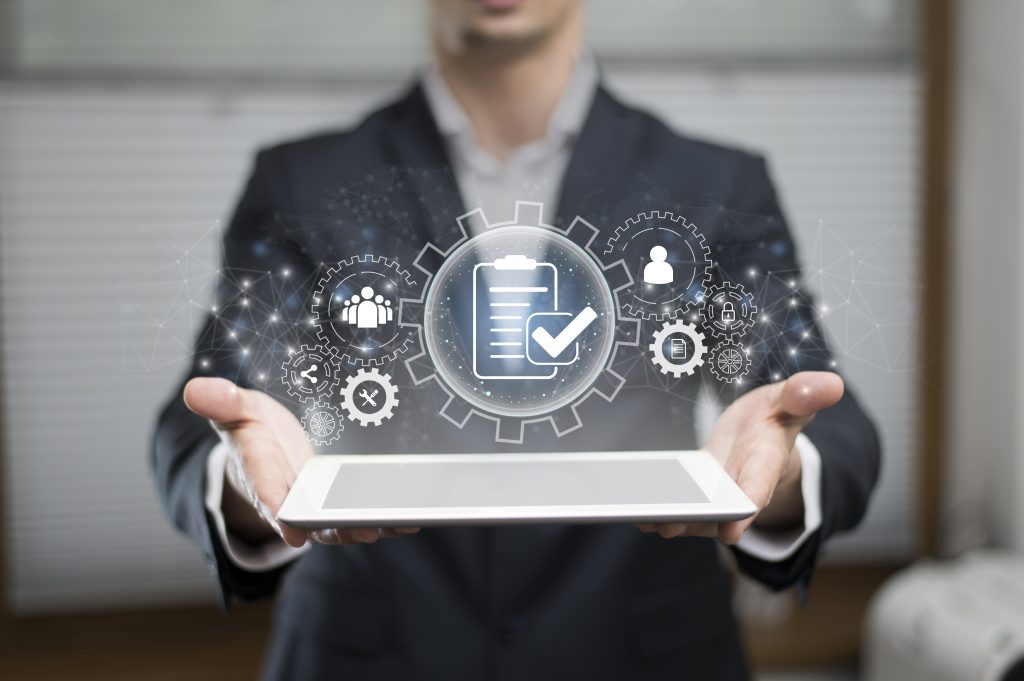 Conclusion
In conclusion, effective restaurant management is no longer an uphill task with the advent of employee management software. These powerful tools, available at the touch of an Android device, can revolutionize the way you handle HR processes, scheduling, communication, and reporting. They bring about an unparalleled level of efficiency, simplifying your operations and freeing up more time to focus on what truly matters – serving your customers and growing your business. Among the myriad of options we've detailed, each presents unique attributes designed to cater to your business needs. Now, it's up to you to choose the one that best suits your restaurant's dynamic operations.
Ready to modernize your restaurant operations? Schedule a demo with Orderific today and witness firsthand how our solution can revolutionize your restaurant's employee management process.
FAQs
What key functionalities should restaurant owners look for in Employee Management Software to streamline HR processes and improve staff management?
They should look for functionalities like scheduling, payroll integration, time tracking, team communication, and performance analytics.
How can Employee Management Software help with labor cost control and compliance with labor laws and regulations in the restaurant industry?
Employee Management Software aids in labor cost control and compliance by ensuring accurate time tracking, overtime control, and adherence to labor laws.
Can you share examples of how Employee Management Software has improved employee scheduling and performance evaluations in restaurants?
Employee Management Software can automate the scheduling process, avoiding conflicts and ensuring optimal staff coverage.
What cybersecurity measures should be in place to protect sensitive employee data when using such software?
They should include data encryption, strong user authentication, regular software updates, and adherence to data privacy standards.