Introduction
In the fast-paced environment of a juice bar, effective employee scheduling is critical to maintaining productivity and ensuring customer satisfaction. As an owner, it's your task to balance shifts, avoid scheduling conflicts, and manage labor costs. This can be simplified with the use of robust employee scheduling software. A well-organized work schedule promotes employee engagement and maximizes productivity, directly affecting your bottom line. Time tracking, shift swapping, and payroll integration can streamline the scheduling process, minimize labor expenses, and ensure compliance with labor laws. Ultimately, the right scheduling tool can boost your juice bar's efficiency, ensuring you can deliver fresh and delicious smoothies to your customers on time, every time.
The Best Staff Scheduling Practices For Your Bar
Schedule Your Team Members According To Their Strengths
Identify the strengths of your team members and schedule them accordingly. For example, if an employee is rapid and efficient during peak hours, prepare them for the busiest shifts. This strategic allocation of resources enhances productivity and ensures customer satisfaction.
Assign Tasks To Every Shift
Assigning specific tasks to each shift optimizes productivity and ensures smooth operations during transition periods. This involves outlining responsibilities such as restocking, cleaning, or tracking inventory, ensuring that every change contributes to the overall efficiency and cleanliness of the juice bar.
Implement Performance-Based Scheduling
Performance-based scheduling incentivizes employees based on their productivity. By linking work schedules to performance metrics, you can motivate your staff to consistently deliver high-quality service while also ensuring fair and equitable scheduling practices. This approach can lead to increased employee satisfaction and enhanced juice bar productivity.
Publish Staff Schedules In Advance
Publishing staff schedules well in advance allows employees to plan their personal schedules around work commitments, reducing last-minute changes and absences. It also facilitates better work-life balance, leading to more engaged and productive employees, thus creating a more successful and profitable juice bar operation.
What Is An Employee Scheduling Software?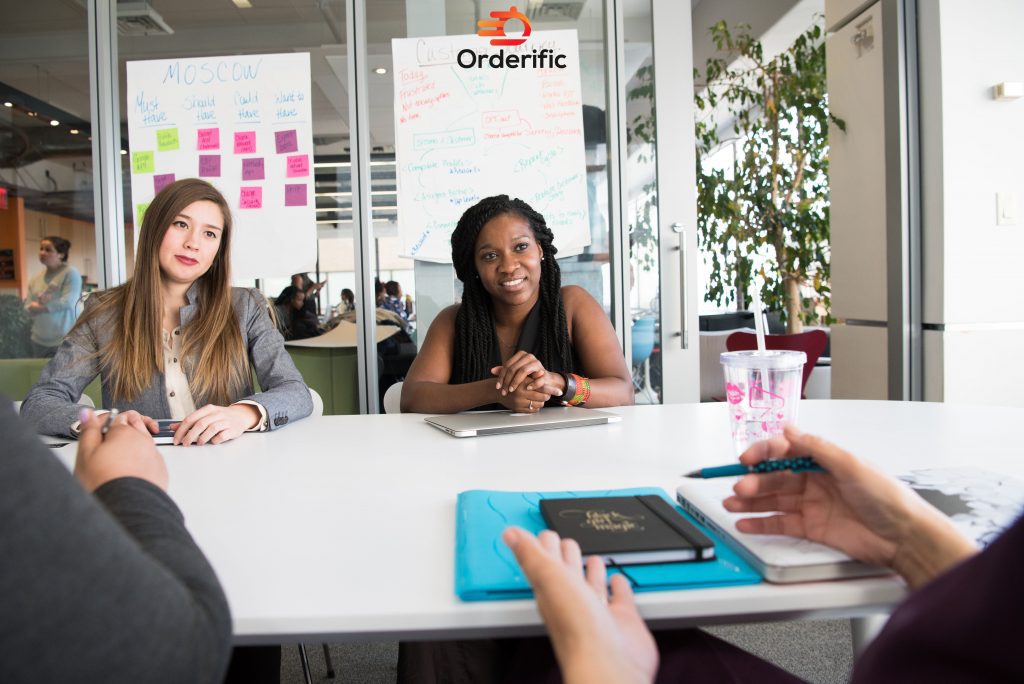 Employee scheduling software is an essential tool for juice bar owners looking to streamline their scheduling process and increase productivity. This software allows for effective employee scheduling, avoiding scheduling conflicts while aligning with employee availability and preferences. An employee scheduling app not only facilitates shift scheduling but also enables easy shift swap, time tracking, and integration with payroll systems like QuickBooks Time.
In the fast-paced environment of juice bars, employees often have to juggle multiple tasks, from serving customers to restocking inventory. Tracking their work schedule and tasks effectively can be a challenge. This is where scheduling software comes into play. It enables employers to keep an eye on employee shifts, manage labor costs, and even ensure compliance with labor laws.
Moreover, a good scheduling tool not only acts as a time clock for hourly employees but also provides a platform for staff scheduling and workforce management. By using Google Calendar for scheduling, juice bars can ensure a seamless transition of shifts, with minimal schedule changes and conflicts.
Beyond scheduling, these tools often come with additional features such as workforce scheduling, labor forecasting, and predictive scheduling, all designed to optimize the productivity of your juice bar. An employee scheduling tool can also facilitate open shift management and provide templates for changes.
In summary, employee scheduling software is an invaluable asset for any juice bar owner aiming to boost employee productivity, engagement, and satisfaction, while also mitigating labor expenses, effectively managing employee hours, and foreseeing upcoming shifts. By investing in such a tool, you're setting your juice bar up for success, ensuring that fresh juice and smoothies are always ready for your customers when they need them.
How Does Employee Scheduling Software Work?
Efficient Staff Rostering
Employee scheduling software offers a straightforward and efficient way of creating staff rosters. By entering the employee data into the software, including availability and skill sets, the software can automatically generate an optimized work timing. This eliminates the time-consuming process of manually creating rosters, reducing the likelihood of errors and oversights.
Time Tracking Capabilities
Moreover, these tools come with time-tracking capabilities, offering a precise way of logging employee hours. This is particularly useful for payroll purposes, ensuring that all hours are accounted for and employees are paid accurately and on time. The software can track start times, finish times, and breaks, providing a comprehensive overview of worker's hours.
Integration With Payroll Systems
A significant advantage of employee scheduling software is its ability to integrate with existing payroll systems. This means that once time has been tracked, it can be automatically fed into the payroll system, calculating wages based on hours worked. This seamless integration simplifies the payroll process, minimizes errors, and ensures employees are paid promptly and correctly.
Instant Shift Swapping And Changes
Employee scheduling software also allows for instant shift swapping and changes. If an employee can't make a shift, they can use the software to swap shifts with a colleague. Or, if an employer needs to make a last-minute change to the roster, they can do so instantly, with updates being sent to employees immediately. This ensures everyone is up-to-date with the latest schedule, reducing confusion and miscommunication.
Labor Law Compliance
Lastly, employee scheduling software can help juice bar owners comply with labor laws. The software can alert owners if a schedule would cause an employee to work overtime or if there are violations of rest periods. This allows owners to adjust the schedule accordingly, ensuring compliance, and avoiding potential legal issues.
The Advantages Of Using Employee Scheduling Software
Keeps Everyone On The Same Page
Employee scheduling software ensures all team members are aligned with the work timings. It provides real-time updates and notifications about shifts, minimizing the chances of miscommunication and confusion. This clear, centralized information flow boosts efficiency, making your juice bar operations seamless.
Helps In The Successful Management Of Employee Attendance Problems
Employee scheduling software efficiently tackles attendance issues by providing features like time tracking and absence management. It can promptly identify patterns of lateness or absenteeism, enabling proactive measures to maintain productivity and payroll accuracy in your juice bar.
Delegates Responsibilities
By assigning roles and outlining responsibilities, employee scheduling software ensures every team member understands their duties. This clear delineation of tasks reduces confusion, enhances accountability, and leads to a more productive and efficient juice bar operation.
Conclusion
In essence, effective employee scheduling is a cornerstone of productivity and smooth operation in juice bars. Harnessing the strengths of each team member, assigning tasks to each shift, implementing performance-based scheduling, and publishing staff schedules in advance can dramatically enhance productivity and morale. The software offers a host of benefits that can simplify these processes, such as keeping everyone on the same page, managing attendance issues, and delegating responsibilities effectively. It integrates key features like time tracking, shift swapping, and payroll, making it an essential tool for any juice bar aiming to streamline its operations, comply with labor laws, and ultimately deliver a delightful customer experience. Are you ready to optimize your juice bar's productivity? Orderific offers robust employee scheduling software tailored to your needs. Schedule a demo with us today and let's explore how we can support your juice bar's operational success.
FAQs
What is employee scheduling, and why is it important for businesses?
It is the process of managing and planning employee work hours, which is crucial for efficient business operation and productivity.
What are the common challenges associated with employee scheduling?
Common challenges include managing shift swaps, avoiding overstaffing or understaffing, and ensuring compliance with labor laws.
What tools or software can help streamline the employee scheduling process?
Software like Orderific can significantly streamline the scheduling process, improving efficiency and productivity.
How can businesses balance employee preferences with operational needs in scheduling?
Businesses can balance preferences and needs by integrating flexibility into the scheduling process and considering employees' availability and strengths.
What best practices can businesses implement to improve employee scheduling efficiency?
Businesses can improve scheduling efficiency by leveraging employee scheduling software, assigning tasks based on employee strengths, and publishing schedules in advance.