Navigating the bustling world of the mobile eatery business is no small feat. Amidst the sizzling grills, the aroma of freshly cooked food, and the hum of happy customers, lies a crucial element – diligent employee management and precise scheduling. This cog, often overlooked, is the engine driving your food truck's success. Here, we delve into the heart of this topic, unfolding the art of balancing payroll, staff management, and employee scheduling with deftness. Our focus? To offer you the best strategies, smart software solutions, and tips to transform your workforce management. Get ready to revamp your mobile eatery with efficiency and ease. Let our journey through the labyrinth of employee scheduling and management begin.
Benefits of Optimizing Employee Scheduling
In the fast-paced landscape of the mobile eatery business, time is indeed money. Mastering the art of employee scheduling is akin to a master chef perfecting his signature dish. It's a blend of intuition, experience, and the right ingredients. Optimizing your employee scheduling can yield a plethora of benefits:
Improved Efficiency: Streamlining schedules eliminates confusion. It ensures that every shift is covered and every employee knows their role. This harmony leads to a well-oiled machine where each cog works in sync.
Reduced Labor Costs: By accurately predicting peak hours and scheduling staff accordingly, unnecessary labor costs can be avoided. It's the financial equivalent of serving just the correct portion sizes – no wastage, no shortage.
Enhanced Employee Satisfaction: A well-planned schedule respects employee availability and preferences. As a result, your workforce feels valued. Happy employees translate into more satisfied customers – a recipe for success in any food business.
Decrease in Scheduling Conflicts: Predictive scheduling helps nip potential conflicts. No more last-minute scrambles for shift coverage or burnt-out employees pulling double shifts.
In the world of food trucks, where every minute counts, harnessing the power of employee scheduling is not just a necessity but a strategic advantage. Just as a well-balanced menu delights the palate, a well-planned schedule balances your business, buoying it toward success. Now, isn't that a delicious thought?
Tips for Optimizing Employee Scheduling
Employee scheduling in the mobile eatery business is akin to a bustling kitchen in full swing. Amidst the cacophony, there is a rhythm, a meticulous strategy that ensures each dish comes out perfect, each order fulfilled with precision. Like a chef curating an exceptional menu, effective employee scheduling requires a blend of foresight, expertise, and adaptability. It's about balancing, ensuring that each shift is well-staffed and every employee feels valued.
In this bustling kitchen of workforce management, here are some key ingredients to whip up the perfect schedule:
Schedule in Advance: This is the mise-en-place of scheduling. It sets the groundwork, enabling employees to plan their time and maintain work-life balance.
Prioritize Your Peaks: Much like predicting a lunch rush, this involves identifying your business's peak hours and staffing accordingly.
Base Schedules on Needs and Strengths: Akin to assigning the right chef to the suitable dish, this involves aligning employees' skills with business needs.
Balance Shifts: This is about ensuring fairness, much like evenly dividing the last piece of cake among your team.
Provide All Final Approval: This resembles a head chef's final nod to a dish before it heads out. As a manager, you have the final say in schedules.
Space Out Shifts: Just as a chef rests between meal services, providing ample time between shifts helps prevent employee burnout.
Use Cloud-Based Software: In the digital age, leveraging technology for scheduling is akin to using a kitchen gadget that simplifies cooking.
Keep Employees On-Call: This resonates with having backup ingredients for catering to unexpected guests. It's about preparing for contingencies.
Incorporating these tips into your scheduling process can transform your mobile eatery's operations, much like a secret ingredient enhances a dish. It's about serving up a well-balanced 'meal' of employee satisfaction, customer service, and profitability. Now, isn't that a recipe worth trying?
Benefits of a Cloud-Based Employee Scheduling Software
In this dynamic digital era, the world is at your fingertips, including the art of employee scheduling. Imagine a cloud-based software as accessible as your food truck's pantry. Picture yourself sipping coffee in the early morning, your fingers dancing on your smartphone, orchestrating a week's schedule with a few taps.
By using cloud-based employee scheduling software, you're not just optimizing your workforce; you're revolutionizing your business operations. It's comparable to swapping a manual grinder for an efficient food processor; the outcome remains delicious, but the process becomes swift and effortless. Your staff, just like your food ingredients, deserve meticulous management.
This software allows you to track time, manage shifts, and resolve scheduling conflicts, all while savoring a hot cup of Joe. Now, that's what we call 'brewing' success! A streamlined scheduling process isn't just beneficial; it's a delectable treat for your business, offering you a taste of efficiency, effectiveness, and ease.
With the right software, you can also integrate payroll systems, ensuring your hard-working employees get their well-deserved paychecks on time. It's as satisfying as witnessing a happy customer relish their order. So, what's the verdict? For your bustling eatery business, cloud-based employee scheduling software isn't just a recommendation; it's a gourmet recipe for success!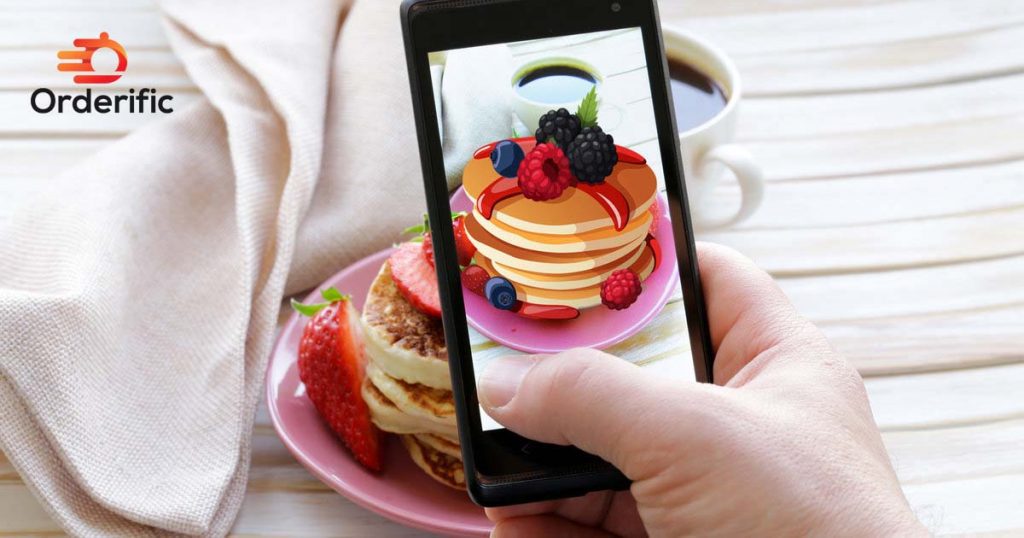 Choosing the Right Employee Scheduling Software
Choosing the right employee scheduling software is akin to selecting the perfect ingredients for a signature dish. The process can be daunting, but when done right, the results are delectably rewarding. Imagine, for a moment, the satisfaction of creating a stellar dish with quality ingredients.
First, you must consider your business needs, much like understanding the flavor profile of your dish. Do you need a time clock feature or payroll integration? This clarity helps in making an informed choice. Next, keep an eye out for scalability. It's akin to choosing ingredients that allow for culinary experimentation.
Customer service is another key aspect. Like a trusted sous chef, your software provider should be reliable and responsive. After all, in the bustling kitchen of workforce management, timely help is invaluable. Additionally, remember to consider the user interface. Just as the appeal of a dish lies in its presentation, the software's ease of use significantly impacts its efficiency.
Finally, sift through reviews and testimonials. Much like tasting a dish before serving, it gives you real-world insight into the software's functionality. So, step into the market with confidence, armed with the knowledge of what you need. Your perfect employee scheduling software, like the finest ingredients for your dish, awaits!
Remember, the right software can transform your business operations. Just as a secret ingredient can elevate a dish, the ideal scheduling software can streamline staff management. And that, dear reader, is the secret sauce to success in the mobile eatery business.
Understanding the Integration of Scheduling and Payroll Systems
Imagine a symphony, a beautiful harmony where each note resonates with the other, creating an enchanting melody. In employee management, this harmony is realized when scheduling and payroll systems are integrated.
The experience, akin to a conductor leading an orchestra, is seamless and precision-driven. As a food truck owner, you know the rhythm of your business and the tempo of your operations. With the integration of these two systems, you get to conduct your employee management with finesse.
The synchronicity ensures that employees' hours are tracked accurately, reflecting flawlessly in their paychecks. It's like the perfect recipe, with each ingredient measured to the dot, resulting in an impeccably cooked dish.
This integration simplifies the entire process, sparing you from administrative headaches. Think of it as your sous chef, a reliable aid that manages the nitty-gritty while you focus on the big picture – your business growth.
From managing open shifts to calculating overtime, from processing payments to maintaining compliance with labor laws, the integrated systems handle it all. It's like having an automated kitchen, preparing your favorite dishes perfectly while you sit back and savor the experience.
Embracing this integration is not just strategic; it's transformative. Just as a well-executed symphony leaves an indelible mark, the harmonious alliance of scheduling and payroll systems creates a potent impact on your business operations. The result? A perfectly orchestrated workforce management that strikes a chord with success.
The Role of Employee Self-Service in Shift Scheduling
Picture yourself in a bustling kitchen. Amid the clang of pots and pans, the grill sizzle, the aroma of delectable dishes wafts through the air. In this whirl of activity, consider an empowering tool – Employee Self-Service (ESS) in shift scheduling.
Much like a skilled chef is free to season his dish, ESS allows employees to have a say in their schedules. This autonomy allows them to manage their work-life balance, just as a chef balances flavors in a dish.
Imagine employees swapping shifts with the ease of changing recipes. ESS enables just that – a seamless exchange that leaves everyone satisfied. As the rich scent of freshly brewed coffee permeates the air, the staff checks their schedules, appreciating the transparency that ESS brings.
With ESS, employees can make time-off requests as effortlessly as a barista whips a latte. Gone are the days of complex paperwork and waiting for approvals. ESS simplifies it all, much like a well-organized pantry simplifies meal prep.
ESS also gives employees access to payroll data, a feature as essential as a chef's go-to seasoning. With a few clicks, they can check their pay, taxes, and benefits, promoting an open and trusting environment, just like the camaraderie in a well-run kitchen.
So, in mobile eateries, ESS in shift scheduling is the secret ingredient. It empowers employees, streamlines processes, and enhances efficiency, much like a well-executed recipe delights the palate. A flavor worth savoring!
Overcoming Common Employee Scheduling Challenges
In the vibrant world of mobile eateries, employee scheduling can be like mastering a complex recipe. Challenging, yes, but manageable. Navigating the challenges calls for a blend of strategy, adaptability, and a hefty dash of ingenuity.
Have you ever found yourself in a maze of scheduling conflicts? It feels like frantically stirring a pot to prevent a dish from burning. The solution? Planning is much like laying out your ingredients before you begin cooking.
Next, we have unpredictable demand. Picture it as a surprise lunch rush when you're short-staffed. Just like keeping some dough aside for extra pastries, keeping employees on-call can save the day.
The issue of overworking employees, on the other hand, is akin to using your favorite cooking utensil too much. Eventually, it wears out. Balancing shifts and spacing them out can ensure your employees, like your utensils, are always ready to perform their best.
Time-off requests, like special ingredient requests, demand prompt attention. Delays can lead to dissatisfaction like a delayed meal can leave a sour taste. With Employee Self-Service (ESS), this issue is effortlessly resolved.
Lastly, we have the challenge of compliance with labor laws, the essential recipe guidelines in the culinary world of employee scheduling. With payroll integration, this becomes a breeze, making your 'scheduling cuisine' delectably compliant.
So, there you have it. Overcoming scheduling challenges is like perfecting your signature dish – it takes patience, persistence, and creativity. But the result? A delightfully efficient workforce that drives your mobile eatery towards success.
Case Studies: Successful Employee Scheduling in Mobile Eateries
Imagine stepping into the vibrant world of mobile eateries. The aroma of delicious food wafts through the air, painting a vivid tapestry of diverse flavors. Each food truck is a hive of activity, bustling with energy, driven by a perfectly orchestrated dance of employee scheduling. This is the stage for our narrative – a collection of compelling case studies showcasing successful employee scheduling in mobile eateries.
Each case study is a unique story with insights and valuable lessons. You'll find tales of how carefully crafted schedules have transformed mundane workdays into symphonies of efficiency and productivity. These narratives serve as a guide, illuminating the path for mobile eatery owners navigating the intricate maze of employee scheduling.
As we delve deeper, we'll uncover instances where cloud-based scheduling software has revolutionized operations, much like a secret ingredient enhancing a beloved dish. We'll also explore how integrating scheduling and payroll systems has woven a harmonious rhythm into the workday, striking a chord with satisfaction among employees and managers alike.
Furthermore, we'll illustrate the transformative power of Employee Self-Service (ESS), a tool that allows employees to swap shifts as seamlessly as chefs swap recipes. And finally, we'll share gripping accounts of surmounting common scheduling challenges akin to mastering a complex recipe.
So, buckle up and join us on this fascinating journey. Savor the richness of these case studies, each a testament to the art and science of successful employee scheduling in the mobile eatery business. Let's peel back the curtain and delve into these captivating narratives, each promising a taste of success.
Conclusion
In the bustling world of mobile eateries, mastering the art of employee scheduling, payroll, and staff management is akin to perfecting a signature dish. With the right blend of strategy, adaptability, and ingenuity, businesses can transcend common challenges and orchestrate a symphony of efficiency and productivity. Platforms like Orderific are instrumental in this transformation, making life easier for restaurant owners while enhancing the customer experience. By automating manual tasks, restaurant owners can focus on creating a delectable culinary experience for their patrons. With tailored marketing backed by valuable data, businesses can cultivate a loyal customer base, like a chef earning rave reviews for a well-executed dish. For more information on Orderific, schedule a FREE DEMO today. Embrace the future of Employee Management and Scheduling in the Mobile Eatery Business and savor the taste of success!
FAQs
Why is employee engagement so important?
Employee engagement boosts morale, increases productivity, fosters loyalty, and contributes to a positive workplace culture.
How can you boost employee engagement?
Boost employee engagement by fostering open communication, recognizing achievements, offering career development opportunities, and creating a positive work environment.
How to best handle performance reviews?
Performance reviews are best handled by being honest, constructive, and forward-looking, focusing on growth and improvement.
Why do successful restaurants use workforce management software?
Successful restaurants use workforce management software to streamline scheduling, enhance productivity, improve staff management, and ensure payroll accuracy.