Introduction
In today's dynamic business landscape, enterprise management software has emerged as a crucial tool in catalyzing digital transformation, optimizing operational efficiency, and driving customer success. At the heart of this revolution lies the ability of this software to consolidate diverse business functions, making it a vital asset in the management arsenal of any organization. A project can go from concept to completion with the robust functionality of enterprise management systems, which range from enterprise resource planning and customer relationship management to mobile device management and data analytics.
Compliance, an often overlooked yet critical facet, is seamlessly integrated into the software, aiding organizations in making informed decisions while adhering to best practices and minimizing risk. This is particularly relevant in the realms of asset and supply chain management where precision, accuracy, and adherence to regulations can make or break a business.
What Is The History And Evolution Of Enterprise Management Software?
The genesis of enterprise management software traces back to the early 1960s when businesses began to seek efficient methods to manage their burgeoning data. The initial focus was on inventory management, to keep up with the supply chain. In the 1970s, Material Requirements Planning (MRP) systems were introduced, marking the rudimentary phase of what we now term as Enterprise Resource Planning (ERP).
The advent of the computer age in the 1980s saw the transformation of these MRP systems into comprehensive ERP systems, encompassing a wide range of business functions. These systems presented an integrated software solution for managing a company's operations, from project management to accounting and human resources.
In the 1990s, Customer Relationship Management (CRM) software began to emerge. This was a pivotal moment in the sphere of enterprise management, as businesses realized the importance of customer success in driving growth. CRM software enabled companies to track and analyze customer interactions, enhancing customer service, and promoting customer loyalty.
The dawn of the 21st century brought a new era in enterprise management. Mobile device management came into the picture with the proliferation of smartphones and tablets. Apps like Apple Business Manager began to make a mark by enabling organizations to manage Apple devices used by their employees.
What Advantages Do ERP Systems Currently Offer Your Company?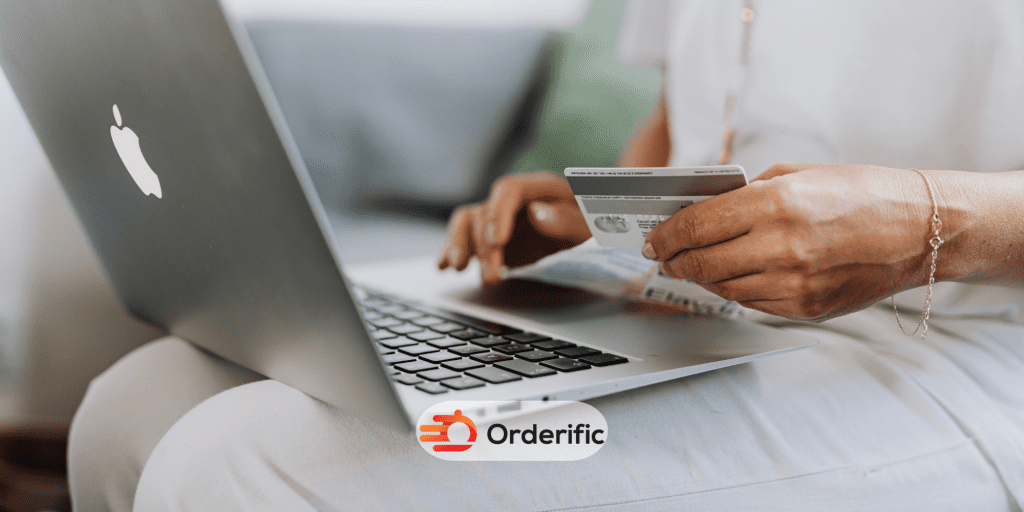 1. Enterprise Management: Strengthens The Customer-Company Relationship
ERP systems offer a host of advantages that firmly fortify the relationship between customers and the company. By facilitating the efficient tracking and analysis of customer interactions, they enhance customer service and foster loyalty. These systems also enable companies to swiftly respond to customer needs, personalizing their experiences and thereby, promoting higher customer satisfaction and retention.
2. Streamlines Project Planning and Enterprise Management
With the use of ERP systems, organizations can streamline their project planning processes. The software allows for real-time tracking and management of resources, tasks, and deadlines, ensuring that projects stay on track and within budget. This results in greater efficiency, reduced costs, and successful project execution.
3. Effective Resource Management in Enterprise Operations: Strengthening the Customer-Company Relationship
ERP systems excel in resource management, allowing businesses to optimize the use of both physical and human assets. They provide real-time visibility into resource allocation, usage, and performance, facilitating efficient scheduling, task assigning, and workload balancing. This not only ensures compliance with corporate policies and regulatory requirements, but also maximizes productivity and minimizes costs.
4. Optimizes Teamwork And Improves Internal-External Communication.
Enterprise management software optimizes teamwork by fostering clear, real-time communication between team members, thereby eliminating misunderstandings and enhancing collaboration. It also improves external communication with stakeholders, suppliers, and customers, ensuring everyone is on the same page. This seamless communication flow not only drives efficiency but also strengthens relationships, contributing significantly to business success.
5. Manage Processes In Real Time
Enterprise management software enables organizations to manage processes in real-time, providing instant access to critical data and insights. This real-time management aids in the timely identification and resolution of issues, enhancing decision-making, reducing inefficiencies, and driving overall operational excellence. Moreover, it ensures compliance, as the software's real-time monitoring capabilities facilitate adherence to regulations and standards, becoming an integral part of an organization's risk management strategies.
6. Accessibility From Anywhere
With the advent of enterprise management software, businesses have been able to streamline operations and enhance customer relationships effectively. The software provides real-time visibility into resource allocation, task assignment, and workload balancing, thereby optimizing teamwork and improving internal-external communication. It also enables businesses to manage processes in real time, ensuring compliance with regulations and standards. Significantly, the accessibility of this software from anywhere further boosts its utility in today's increasingly remote working environments.
7. Avoid Errors In Logistics
Enterprise management software shines in the realm of logistics, significantly reducing the potential for errors. It provides comprehensive oversight for supply chain processes, ensuring accuracy in order dispatch and delivery. This level of precision not only enhances efficiency but also boosts customer satisfaction by ensuring timely and accurate deliveries.
What Types Of Business Software Are There?
Enterprise Management Software (EMS) plays a critical role in modern business operations, offering numerous benefits that extend from enhancing customer relationships to streamlining project planning and optimizing resource management. It facilitates real-time management of tasks, communication, and compliance, and its accessibility from anywhere makes it incredibly valuable in our increasingly remote world. EMS also excels in logistics, reducing errors and improving efficiency in supply chain processes.
ERP (Enterprise Resource Planning) Software
ERP software forms the backbone of many business operations, tying together various functions like finance, human resources, and manufacturing. It fosters efficient business processes by providing real-time access to crucial data, thereby facilitating informed decision-making. With features such as scalability and customization, ERP software is essential for businesses to keep pace with changing market dynamics.
CRM (Customer Relationship Management)
CRM software is crucial in fostering and maintaining strong customer relationships. It allows businesses to track and analyze customer interactions, tailor customer experiences, and respond swiftly to customer needs. This results in enhanced customer satisfaction, loyalty, and retention, ultimately driving business growth and success. CRM software also offers insightful customer data, allowing for the development of effective marketing strategies and personalized customer communication.
BI (Business Intelligence)
Business Intelligence (BI) tools are invaluable for businesses striving to make data-driven decisions. By collating, analyzing, and visualizing data, BI software offers actionable insights that guide strategic and operational decisions. This leads to increased efficiency, and with predictive analytics, businesses can forecast trends, optimize resources, and boost their profitability.
Enterprise Call Management Or Call Center Software
Call Center or Enterprise Call Management software is a vital tool for maintaining effective communication with customers. It keeps track of customer interactions, manages call routing, and helps in addressing customer grievances promptly. Moreover, it provides data and analytics to improve customer service strategies, ultimately boosting customer satisfaction and loyalty.
Warehouse Enterprise Management Software (WMS)
Warehouse management software (WMS) revolutionizes logistics by optimizing inventory tracking, warehouse organization, and order fulfillment. It reduces logistics errors, improves efficiency, and ultimately boosts customer satisfaction by ensuring timely, accurate deliveries. With real-time visibility into warehouse operations, WMS aids in decision-making, ensuring compliance with regulations and thereby, becoming a key asset in risk management.
Point-Of-Sale Terminals (POS)
Point-of-Sale (POS) systems have revolutionized retail and service industries by streamlining transactions and inventory management. These systems not only process sales but also provide invaluable data on customer buying habits, popular products, and sales trends. This useful information aids in making strategic decisions, ultimately driving business growth and customer satisfaction.
Conclusion
In conclusion, the benefits of enterprise management software are far-reaching and transformative. From strengthening customer-company relationships, streamlining project planning, optimizing resource management, enhancing internal and external communication, to real-time management of processes, the advantages are unmissable. It's an excellent tool for ensuring compliance, managing assets, and reducing errors especially in logistics. The advent of ERP, CRM, BI, Call Center software, WMS, and POS have only revolutionized businesses further, especially in our increasingly remote world. Ready to unlock these benefits for your business? Click here to schedule a demo and see how enterprise management software can optimize your operations and drive your success.
FAQs
1. What is enterprise management, and what does it encompass within an organization?
Enterprise management involves overseeing and optimizing all aspects of a business, including its people, processes, technologies, and operations.
2. How does enterprise management differ from traditional management practices?
Traditional management focuses on individual business functions, while enterprise management integrates all business aspects for optimized performance.
3. What are the key components or functions of effective enterprise management?
Effective enterprise management encompasses planning, organizing, leading, and controlling all aspects of a business.
4. Can enterprise management software enhance the efficiency of large organizations?
Yes, it significantly enhances efficiency by streamlining processes, optimizing resource use, and facilitating informed decision-making.
5. What challenges and trends are currently influencing the field of enterprise management?
Emerging challenges include data privacy concerns and integration issues, while trends include AI integration and predictive analytics in enterprise management.