Welcome to the inviting world of Equator Coffees, a haven for coffee lovers across the United States. Imagine the aroma of meticulously sourced beans mingling with the crisp morning air, awakening your senses. Born in the heart of Northern California, every cup offers an enchanting symphony of flavors expertly crafted by skilled roasters. As you take a sip, taste the dedication of founders Helen Russell and Brooke McDonnell, who began their journey in a humble garage in the San Francisco Bay Area. Traverse with us through the lush coffee farms of Las Rosas and Finca Sophia, discovering the essence of sustainable, high-quality brews. Enrich your coffee experience today, and join Equator's mission towards social responsibility and certified B Corp excellence. Stay with us as we unveil the magic behind Equator Coffees, your perfect companion for every moment.
How Did Equator Coffees Get Started?
Equator Coffees had humble beginnings. It all started in a small garage in the San Francisco Bay Area amid the aroma of freshly ground beans. Founders Helen Russell and Brooke McDonnell embarked on their journey with a passion for quality brews and a roaster. Their mission? To create a coffee experience like no other.
They tirelessly experimented with different beans and roasting techniques in those early days. Each bean was sourced meticulously, ensuring an exceptional final product. The resulting brew's unique flavor mirrored their dedication to each cup.
From Northern California, their vision quickly spread to Los Angeles, Culver City, and even New York, engaging coffee lovers across the United States. Every cup told a story of their unwavering commitment to quality and sustainability. As they expanded, so did their commitment to social responsibility. Equator Coffees soon earned its Certified B Corp status, signifying its dedication to ethical business practices.
Equator Coffees remains true to its roots, from that humble garage to retail cafes and specialty grocers nationwide. Every sip is a testament to Helen and Brooke's journey, a reminder of that tiny garage in San Francisco, and a toast to good coffee. Today, Equator Coffees is a purveyor of quality brews and a symbol of sustainable innovation and social responsibility.
Where Does the Name Equator Come From?
'Equator Coffees' isn't just a title—it's the essence of a global journey. Picture it: the Equator, a line invisible to the naked eye yet crucial in defining our world. It's a symbol of balance and unity, encapsulating the spirit of this extraordinary coffee brand. It reflects their commitment to sourcing beans from diverse, equatorial regions, uniting flavors from across the globe in every cup.
Now, let's delve deeper. Picture the coffee plantations near the Equator, blessed with rich soils and ideal climates. The best coffee beans are nurtured in countries like Colombia, Ethiopia, and Guatemala in these vibrant environments. These beans, kissed by ample sunshine and nourished by the earth, are carefully harvested and shipped to the Equator Coffee roasteries in the heart of Northern California and beyond.
Investing in the equatorial belt isn't just about quality—it's about promoting sustainability and social responsibility. By interacting directly with coffee farm owners, Equator Coffees contributes to local economies, reinforces fair trade, and fosters relationships built on respect and mutual benefit.
The name 'Equator Coffees' is an ode to their journey—across latitudes and longitudes, through flavors and aromas, all while balancing business with a deep sense of responsibility. It's not just a name; it's their story, brewed to perfection.
What Is Equator's Approach to Sourcing?
Equator Coffees takes sourcing to a new level, transforming it into a profound and meticulous art form. Picture this: a journey through the verdant, equatorial coffee farms in Colombia, Ethiopia, and Guatemala. Each bean is handpicked with unwavering dedication, promising an enchanting flavor.
But there's more. Equator goes beyond mere procurement. Their approach heralds a deep, meaningful connection with coffee farm owners, fostering relationships fortified by mutual respect. Every bean sourced is a testament to this bond, carrying the essence of these alliances in each cup.
The selection process isn't hasty—thoughtfully paced, ensuring every bean is at its prime. This careful curation results in a coffee experience that's more than a morning ritual. It's a moment steeped in the richness of its roots, the passion of its founders, and the commitment to sustainable practices.
At Equator, sourcing isn't a transaction—it's a relationship. A relationship that begins at the very heart of the coffee farms and culminates in your cup, delivering an unparalleled blend of quality, sustainability, and flavor. So, the next time you sip an Equator brew, remember: you're not just tasting coffee; you're partaking in a journey, an ethos, a legacy.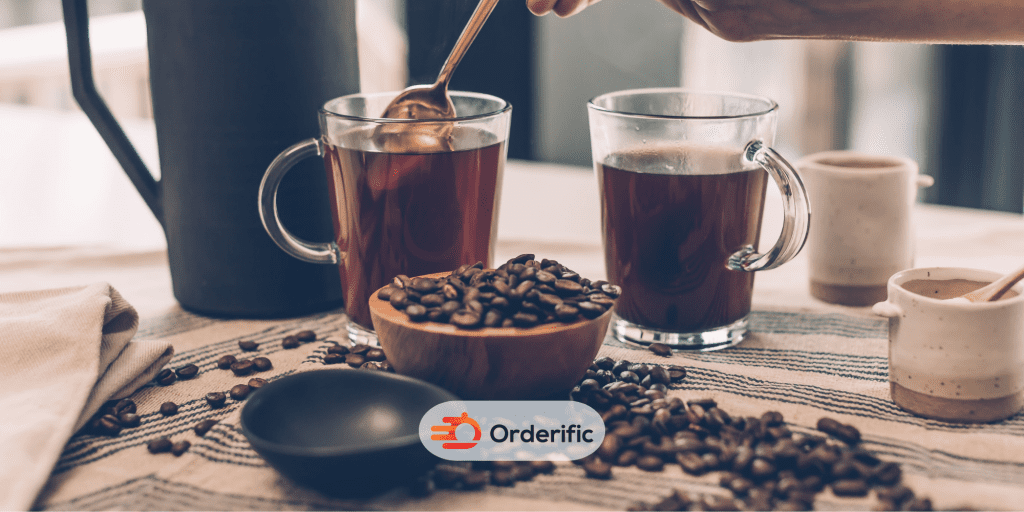 Why Was Becoming a Certified B Corp So Important?
For Equator Coffees, becoming a Certified B Corporation wasn't a mere accomplishment but a significant milestone. This status, a badge of honor in the business world, redefines success in commerce. Let's explore why it was so crucial.
A Commitment to Sustainability: The Certified B Corp certification is akin to a seal of approval, affirming Equator's dedication to sustainability. It's a testament to their commitment to the bottom line, the planet, and its inhabitants.
Affirmation of Social Responsibility: Equator Coffees' B Corp status isn't just a title—it's a reflection of their ethos. It signifies their unwavering commitment to social responsibility to do good while doing well.
Prioritizing People and the Planet: The certification symbolizes a balancing act where profits coexist with concern for people and the planet. This balance isn't an option for Equator Coffees—it's necessary.
Building Trust with Customers: A Certified B Corp is more than a coffee roaster—it's a trustworthy partner for its customers, a beacon of reliability. It shows Equator Coffees values its customers and their belief in sustainable practices.
Equator Coffees' Certified B Corp status isn't just a certification—it reflects their values, mission, and unwavering commitment to providing good coffee while doing good for the planet and its people. It's not just a narrative of a business—it's a story of passion, dedication, and a relentless pursuit of a sustainable, socially responsible future.
Women's Role in Evolving Coffee
In the world of coffee, women have been the unsung heroes, silently shaping the industry. Though often overlooked, their contributions are as rich as the aromatic brews they help produce. Let's delve into this untold story, exploring women's multifaceted roles in evolving coffee.
Farmers and Harvesters: In the lush coffee plantations, you'll often find women diligently tending to the coffee plants. From handpicking the finest beans to ensuring optimal health, they play a pivotal role in creating the brew's initial essence.
Quality Control and Tasting: Women also excel in the sensory evaluation of coffee. Their sharp taste buds and keen olfaction often make them exceptional coffee tasters, ensuring the quality of every cup poured.
Roasting and Brewing: Once the beans reach the roasteries, women step into the limelight again. As skilled roasters and baristas, they expertly roast the beans to perfection, creating the nuanced flavors that make each Equator brew unique.
Business Leaders: Women aren't just confined to the operational side of coffee. They're increasingly taking the reins as business leaders, shaping the industry's future. Founders like Helen Russell and Brooke McDonnell of Equator Coffees are a testament to this growing trend.
Sustainability Champions: Women in coffee are also at the forefront of sustainability. They're championing fair trade, promoting organic farming practices, and advocating for the rights of coffee farm owners, contributing to the industry's social responsibility.
In essence, the evolution of coffee is inextricably intertwined with the contributions of women. Their influence permeates every level, from the verdant coffee farms to the bustling coffee shops. Through their unwavering dedication, skill, and passion, women are not just shaping the world of Equator Coffees but the global coffee industry at large.
Conclusion
Traversing the rich world of Equator Coffees, each sip unveils a story of meticulous sourcing, sustainable practices, and unrivaled dedication to quality. As the delectable notes of these expertly crafted brews dance on your tongue, the essence of distant equatorial farms mingles with your senses. The unique journey of Equator Coffees, from humble garage roasters to trusted coffee connoisseurs, is a testament to their unwavering commitment to their craft and customers. Just like Orderific's seamless integration with leading POS systems and payment partners, it aims to enhance your restaurant experience and boost revenues. As we close this chapter, remember each sip of Equator Coffees is not just a drink but an immersive experience, elegantly brewed into every cup. For a deeper dive into enhancing your business, schedule a FREE DEMO with Orderific today.
FAQs
What makes Equator Coffees special?
Equator Coffees stands out for its quality beans, sustainable sourcing, expert roasting, and commitment to social responsibility.
Where do the coffee beans used by Equator Coffees come from?
Equator Coffees sources beans from diverse equatorial regions like Colombia, Ethiopia, and Guatemala.
Are Equator Coffees organic or fair trade?
Equator Coffees is committed to offering organically grown, fair trade coffee, promoting sustainability and ethical business practices.
Can I order Equator Coffees online?
Yes, you can order Equator Coffees online through their official website and enjoy their exceptional brews at home.
Does Equator Coffees offer different roast levels?
Yes, Equator Coffees offers a variety of roast levels, catering to the diverse taste preferences of coffee connoisseurs.