Introduction
Welcome to "Crafting Convincing Calls: Excuses For Work Absences." We've all been there – a situation where we must miss work but seek the best excuse that won't leave our boss suspicious or questioning our integrity. Whether it's a sick day due to a sudden illness, a mental health day to reset, or a family emergency requiring immediate attention, navigating through these instances can be daunting.
The key is to provide sound, valid, reasonable excuses, striking a perfect balance between honesty and privacy. From jury duty to medical appointments or even a pet emergency, we'll explore various believable reasons you can use. It's important to note that while missing work is sometimes inevitable, it's always best to give advance notice whenever possible.
In a world where work and personal life often intertwine, it's also essential to remember that every employee has the right to take time off for valid personal reasons. After all, we all need a break once in a while, and as long as it's done responsibly and considerately, there is no reason to feel guilty about it. So sit back, relax, and let us guide you through crafting the most bulletproof excuse for your subsequent unexpected work absence.
Decoding Work Absences: The Art Of Tactful Communication
Navigating the world of work absences can often feel like walking a tightrope. However, with the right approach, it's possible to communicate your need for a day off convincingly and tactfully.
Effective communication plays a crucial role here. It's not just about what you say but how you say it. Keep your tone professional and assert your needs confidently yet respectfully. Be brief and to the point. There's no need to share every detail about why you're missing work. Instead, focus on providing enough context that your superior can understand the situation without crossing into oversharing territory.
One universally accepted reason is ill health – especially in today's world, no employer wants a sick employee. If you're not feeling well, taking a day off to recuperate is best. Mental health days are also increasingly recognized and valued in the modern workplace. Another good excuse is the need to attend to a family emergency or a medical appointment. These are scenarios that everyone can relate to, and they typically don't raise any red flags.
Creative Excuses To Call Into Work: Unleashing Imagination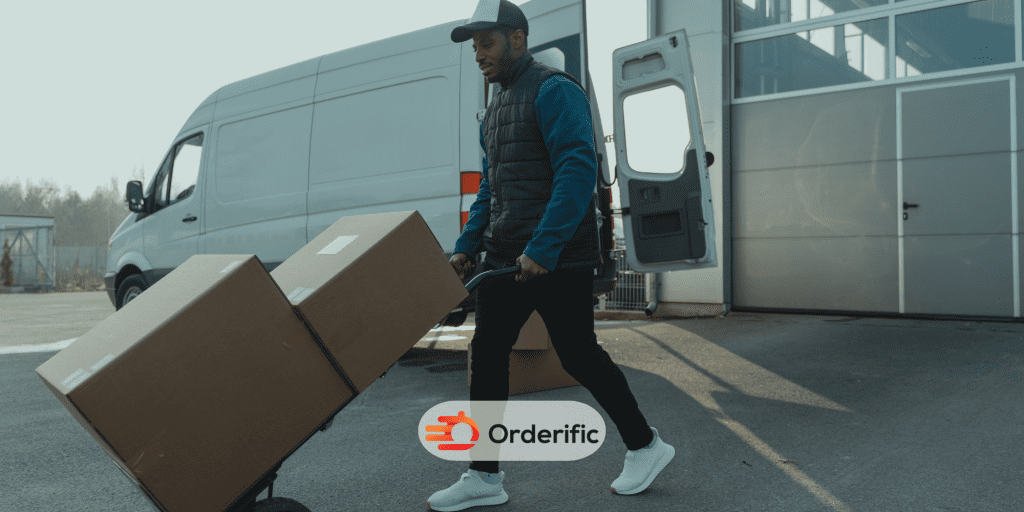 1. Health Matters: Genuine Illnesses That Require Time Off
Health issues are universally accepted reasons for missing work. Genuine illnesses necessitating time off can range from the common cold to more severe health conditions. It's critical to note that honesty is paramount when using health as an excuse. Pretending to be sick goes against work ethics and can backfire if discovered. It's better to be genuine about your health condition, whether it's physical or mental. Stress-related illnesses and burnout are increasingly recognized as legitimate reasons for taking a day off. If you're suffering from stress or feeling burned out, taking a mental health day can be beneficial for you and your productivity at work. Remember, it's essential to prioritize your health – after all, a healthy employee is a productive employee.
2. Unexpected Emergencies: Coping With Last-Minute Crises
Life is unpredictable; sometimes, unexpected emergencies can disrupt our work schedules. These can range from a plumbing disaster at home, a sudden car breakdown, or even a pet falling ill. When such crises strike, one has no choice but to miss work to deal with the situation. While being transparent about your problem, brief the explanation with just enough information. A simple answer such as, "I have a home emergency that requires my immediate attention," or "My car broke down, and I need to get it fixed" should suffice. Remember, it's essential to contact your supervisor as soon as possible and, if feasible, offer to compensate for the lost time.
Crafting A Convincing Story: Effective Communication Strategies
1. The Power Of Clarity: Sharing Details Without Oversharing
To convey the reason for your absence effectively, clarity is critical. However, this doesn't mean you must share every intimate detail of your situation. Instead, aim to share enough information to justify your absence while maintaining boundaries. For instance, simply stating that you have a doctor's appointment will suffice instead of detailing your medical symptoms. Suppose you're dealing with a personal emergency. In that case, a statement like "I'm dealing with a personal issue that I need to attend to immediately" preserves your privacy yet communicates the urgency of your situation. In all instances, remember that your objective is to be transparent without oversharing. One effective strategy for this is to rehearse your explanation beforehand, ensuring it sounds reasonable and respectful.
2. The Call-In Process: Guidelines For Reporting Excuses To Call Into Work
Reporting absences should always be conducted professionally. The critical aspect is to inform your employer as soon as possible, ideally before your work shift is due to start. While sending an email or a text message may seem convenient, calling in and speaking directly to your supervisor is generally more effective. This approach not only shows respect but also demonstrates a sense of responsibility. It is crucial to articulate your situation clearly and succinctly, stating the reason for your absence and when you anticipate returning to work. If possible, offer to make up for the lost time or suggest a co-worker who could cover for you in your absence. Remember, the goal is to minimize the impact of your lack on your team and your workplace.
Balancing Work And Well-Being: Prioritizing Self-Care
1. Mental Health Days: Advocating For Emotional Wellness
In the hustle and bustle of modern work life, it's crucial to remember that mental health is every bit as important as physical health. Mental health days serve as an opportunity to recharge, reset, and decompress. They can be taken when you're feeling overwhelmed, stressed, or even just a bit 'off'. In such cases, taking a mental health day can provide the breathing space needed to return to work refreshed and more productive. It's important to communicate this to your employer in an honest and straightforward manner. You might say, "I'm not feeling my best emotionally and believe a day off will help me be more productive when I return." Remember, taking care of your mental health is not a sign of weakness, but an act of self-care that benefits both you and your workplace in the long run.
2. Personal Appointments: Nurturing Physical And Mental Health
Personal appointments, such as doctor's visits or therapy sessions, are another common reason for work absences. These appointments are important for maintaining both physical and mental health, and they often can't be scheduled outside of work hours. When you need time off for a personal appointment, it's best to be straightforward about it. A simple statement like, "I have a medical appointment that I need to attend," is usually sufficient. Remember, it's about maintaining a balance between your professional responsibilities and your personal well-being. After all, your health and well-being are the foundation of your productivity and performance at work.
The Tactful Approach: Tips For Conveying Excuses To Call Into Work
1. Honesty And Integrity: Maintaining Trust With Employers
Honesty and integrity are paramount values that help to maintain trust in professional relationships. When it comes to work absences, being truthful about your reasons will uphold your credibility and respect in the eyes of your employer. Instead of concocting elaborate tales, explain your absence in a truthful yet tactful manner. Keep the details minimal and relevant, focusing on the impact of your absence and your plan to manage the situation. A strategy could be to offer to check emails or complete certain tasks remotely. This way, you demonstrate your commitment to your role, even when you can't be physically present. In the end, remember that honesty is the best policy. It not only builds trust with your employer but also reflects your integrity as an employee.
2. Creating A Contingency Plan: Minimizing Impact On Work
In the event of a work absence, it's crucial to minimize disruption to your team and workplace. This is where a contingency plan comes into play. Before you take time off, consider the tasks that will be affected by your absence. Can they be postponed or reassigned? Could you complete some work ahead of time? Perhaps you have a colleague who can cover for you. If you're able to, offering a solution to potential disruptions not only demonstrates your accountability but also ensures that work continues to flow during your absence. Remember, preparation and communication are key. By taking a proactive approach, you can ensure that your absence is managed in a manner that is considerate of both your personal needs and your professional responsibilities.
Conclusion
In conclusion, navigating work absences can be a daunting task. However, with the right balance of honesty, professionalism, and tact, you can effectively communicate your absences without compromising your integrity or position. It's crucial to remember that everyone occasionally needs time off for various reasons – be it health, personal emergencies, or mental well-being. The key lies in presenting good excuses, giving advance notice where possible, and minimizing the impact of your absence on the workplace. Prioritizing your health and well-being ultimately benefits your productivity and overall performance at work. This guide has hopefully equipped you with an understanding of how to handle work absences tactfully and professionally.
As you navigate the balancing act between personal needs and professional responsibilities, remember that there are tools out there designed to help. For instance, Orderific's scheduling services can assist in managing your work schedule, ensuring minimal disruption during your absence. If you'd like to see how it works for yourself, schedule a demo with Orderific today. Here's to a more balanced and effective approach to managing work absences.
FAQs
What are valid reasons for calling in sick to work?
Excuses to call into work include personal illness, mental health days, family emergencies, and important appointments.
How can I communicate a sudden illness professionally to my employer?
Just inform your employer about your illness briefly and professionally, stating that you're unable to come to work.
Are there creative excuses that are acceptable for taking a day off?
Yes, emergencies like a broken down car, or a sick pet are creative, yet acceptable reasons for taking a day off.
Can I request time off for personal reasons without disclosing details?
Yes, you can request time off for personal reasons without providing specific details.
How can I balance transparency with privacy when explaining my absence?
Maintain a balance by providing just enough information to justify your absence, while preserving your personal boundaries.
What is the best way to inform my employer about a family emergency?
The best way for excuses to call into work include briefly and professionally explain that you have a family emergency that requires your immediate attention.