Welcome to the dynamic world of nightclub management! Have you ever imagined harnessing the power of advanced tools, like Google Analytics, to drive your success? Imagine no more. Exciting features infused with artificial intelligence and machine learning are at your fingertips. Picture your venue smoothly running via comprehensive dashboards packed with real-time data. With tools for social media integration and cloud computing, you can elevate your customer experience to new heights. Tap into big data and business intelligence, revealing insights never thought possible. Delve into the revolution of nightclub operations with our state-of-the-art club management software. It's not just about managing – about thriving in the nightlife industry. Let us guide you through the remarkable advantages waiting to be unlocked. Welcome to the future of nightclub management.
Features of Club Management Software
Tucked away in the heart of the nightlife industry, club management software holds the keys to operational excellence. Imagine a simple interface with real-time data elegantly presented on an easy-to-understand dashboard. An allure of technological potential awaits, ready to transform your business.
Harness the power of Google Analytics, delivering invaluable insights about your patrons. With artificial intelligence and machine learning woven into its DNA, the software learns, adapts, and thrives alongside your business. It's a silent partner, tirelessly working behind the scenes.
The tool's social media integration ensures your club stays in the limelight, crafting memorable experiences for patrons. Cloud computing, meanwhile, empowers you with seamless, on-the-go access to your operations. A technological masterpiece built to cater to the rigorous demands of the nightclub industry.
The club management software turns big data into rich, actionable insights. It's your gateway to an unrivaled business intelligence journey. The delight in your customers' experience is noticeable, a testament to the software's prowess. And as the night unfurls its magic, the software stands by your side, quietly turning the wheels of a successful venture. Welcome to a revolution in club management.
Member Management
In the vibrant nightlife, personalized experiences are the linchpin of loyalty. Picture this: a silent observer, a digital whisperer who knows each patron's preferences, habits, and patterns. This is the magic of member management in our club management software. It harnesses data mining techniques, turning raw information into a goldmine of personalized interactions.
Each time your patron steps foot in your club, they're greeted with a tailor-made atmosphere humming with their favorite rhythms. Touchpoints, automated yet intimate, connect with your patrons, enhancing their experience and connection with your club. Machine learning algorithms grasp the complexities of patron behavior and past preferences guiding future interactions.
Imagine your patrons' delight as they bask in the exclusivity of personalized services, their club experience elevated. This software doesn't just manage members; it cultivates connections, nurtures relationships, and breathes life into the world of member management.
ECommerce
In the fast-paced world of nightclubs, convenience is king. Envision an integrated eCommerce system, working harmoniously with the club management software. It transforms the mundane – ticket selling, booking, and merchandise purchase – into a seamless experience. With the touch of a button, patrons secure their entry, reserve their favorite spot, and acquire that sought-after merchandise.
Using advanced data analysis, the software anticipates the needs, wants, and desires of each patron, delivering personalized recommendations. Consequently, upselling and cross-selling become an art, subtly woven into the fabric of the customer experience. With cloud-based accessibility, transactions are completed anytime, anywhere, matching the round-the-clock rhythm of the nightlife.
A smooth, efficient eCommerce engine replaces the hustle of traditional counter sales. A calculated dance of data science and artificial intelligence, it enhances revenue while enriching the customer experience. Step into the future of nightclub management, where the lines between physical and digital blur, powered by the magic of eCommerce.
Billing Process Management
Picture a frantic club scene, the stress of billing threatening to taint the night's magic. Yet, with our club management software, peace descends. Imagine the power of automated billing processes, turning chaos into calm. Behind the scenes, the software hums, applying data analysis to ensure accurate, timely billing.
Each transaction, regardless of size, is handled with precision. The strains of financial management, once a daunting task, are now a symphony of efficiency. With the help of our software, club owners rediscover what it means to enjoy the vibe of their venue. Data science ensures the accuracy of each transaction, while cloud computing allows for seamless access to financial reports.
With artificial intelligence, the system learns, optimizes, and streamlines the billing process. This is not merely a tool. It's a partner working tirelessly under the neon lights, ensuring your club thrives in the pulsing heart of nightlife. Welcome to a revolution in billing management, courtesy of your silent partner, the club management software.
Member Retention
In the ever-evolving realm of nightclubs, retaining patrons is the golden key to sustainable success. Envisage club management software, acting as a gentle guiding hand, quietly fostering enduring patron relationships. Data science techniques, skillfully applied, trace the patterns of patron visits, preferences, and tendencies.
Subtly, the software crafts bespoke offers, personalized services, and exclusive events designed to delight each individual. Picture an atmosphere resonating with the warmth of recognition, the thrill of individual attention. Each patron, each visit, becomes a unique chapter in a shared narrative of loyalty and connection.
Machine learning enhances the software's ability to adapt, consistently fine-tuning the member experience to meet evolving expectations. Every interaction, every touchpoint, becomes an opportunity to deepen relationships and enhance loyalty. Welcome to the era of member retention, underpinned by the power of club management software.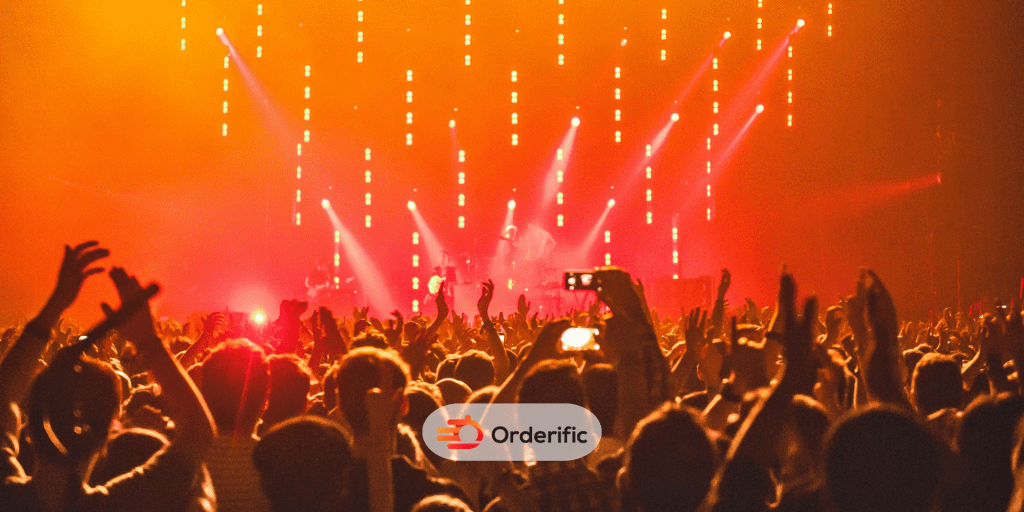 Benefits of Club Management Software
Embracing the rhythm of nightlife, club management software stands as a towering lighthouse. Its light pierces the foggy challenges of nightclub operations. Like a seasoned guide, it leads you through the pulsing heartbeat of the industry, revealing a path of efficiency and success. The benefits are as varied as they are impactful, subtly interweaving themselves into the fabric of your daily operations. The software, a symphony of advanced technologies, breathes life into the bustling world of nightclubs. Slowly but surely, it transforms chaos into harmony, creating an experience that captivates and delights. Now, let's journey through the impressive list of benefits:
Efficient Membership Management: From the moment patrons step into the club, the software silently begins its work. It captures key data, tracking patterns and preferences. In doing so, it crafts personalized experiences, fostering a deep sense of loyalty. The software is a master artist, painting an exquisite picture of patron satisfaction based on data science and machine learning.
Event Scheduling: Imagine a world where planning events is as easy as breathing. The software brings this dream to life, effortlessly scheduling and managing events. Google Calendar integration ensures seamless coordination, allowing you to focus on creating memorable nights.
Email Marketing Capabilities: Harness the power of targeted email marketing. With the software, each email becomes a tailored message, an invitation to an unforgettable experience. The tool is more than software; it is a digital marketer crafting compelling narratives that resonate with your patrons.
Conclusion
As we draw the curtains on our exploration of the "Features of Nightclub Management Software," it's clear how pivotal the features, tools, and advantages of such software are in transforming the nightclub experience. Just as Orderific strives to ease the lives of restaurant owners, so too does club management software for nightclubs. It's not just a tool; it's a partner that works tirelessly to deliver exceptional experiences. With its myriad features – from Google Analytics insights to machine learning capabilities – it's like a rhythmic dance that blends the physical and digital worlds, all while enhancing customer experience.
As you chart a path in the vibrant nightlife industry, remember the power that lies in your grasp with these advanced tools. To truly understand the transformative power of such systems, consider scheduling a FREE DEMO with Orderific today. Through such tools, you can unlock the doors to increased revenue, decreased operational costs, improved control, and a better user experience. Your journey into the future of nightclub management begins here.
FAQs
What are the essential features of a modern smartphone that make it a versatile tool?
Essential features include internet connectivity, apps for various tasks, a camera, GPS, touchscreen interface, and voice-activated assistants.
Can you provide examples of digital marketing tools and their advantages for businesses?
Digital marketing tools like Google Analytics provide insight into customer behavior, while SEO tools improve website visibility.
What features should a good project management software offer, and what advantages does it bring to a team?
Efficient project management software offers task tracking, collaboration tools, and resource allocation, enhancing productivity and team synchronization.
Explain the advantages of using renewable energy sources compared to traditional fossil fuels.
Renewable energy sources are sustainable, non-depleting, and reduce greenhouse gas emissions compared to traditional fossil fuels.