In the vibrant world of club operations, success hinges on more than just pulsating music or tantalizing cocktails. It's the art of listening – to feedback, that is – that truly sets winners apart. When patrons and staff openly share their thoughts, magic happens. Suggestions become catalysts for continuous improvement, transforming the ordinary into the extraordinary. Constructive feedback acts as a compass, whether a customer praises the DJ or an employee suggests a new cocktail. It navigates the club to greater heights, creating an unforgettable customer experience and boosting employee engagement. This article delves into the pivotal role of feedback in enhancing club operations. Join us as we explore practical strategies and real-life examples of clubs turning feedback into a stepping stone for success.
The Importance of Feedback in Numbers
Imagine a pulsating nightclub on a Friday night. The music is electrifying, the atmosphere intoxicating. Patrons are energized, and staff are bustling – a scene of pure dynamism. Imagine a subtle, hidden, yet powerful force working behind the scenes. That force is feedback.
Constructive feedback from customers fuels tweaks to the nightclub's ambiance. Lowering the lights a notch and increasing the music volume – small changes that make a big difference.
An employee's honest feedback leads to a revamped cocktail menu, exciting the regulars and attracting new patrons.
The feedback process is vital to continuous improvement. It's like the compass guiding a ship through stormy seas, leading the club towards success.
When a customer's service experience is not as expected, their negative feedback helps identify areas needing attention. These insights offer opportunities for improvement.
Positive feedback boosts employee morale, enhancing performance and the club's operations.
Formal or informal feedback helps build a positive feedback culture. It encourages open communication, fostering an environment where suggestions are welcomed and improvements are ongoing.
A regular performance review based on staff feedback can lead to better employee engagement and recognition.
Customer satisfaction is often directly linked to the effectiveness of handling feedback. An unhappy customer turned satisfied patron is a testament to this.
Constructive criticism is a catalyst for positive outcomes, and candid or corrected feedback plays a defining role in nightclub management.
In essence, feedback, as dry as it may seem, is the secret ingredient that transforms a good club into a great one. It's the silent partner in the nightclub's journey towards excellence. So next time you're in a club, remember – your feedback matters.
What Does Your Company Gain From Giving Feedback?
The act of providing feedback can undoubtedly stir a sense of satisfaction. However, it's the potential ripple effect of that one ripple that indeed underscores its worth. By sharing constructive feedback, your company stands to gain immeasurably. It's more than just a pat on the back for employees or voicing a suggestion. It's an opportunity to foster an atmosphere of continuous improvement.
Feedback stimulates dialogue, bridging gaps between staff and management. It's about illuminating blind spots and turning them into stepping stones. Your company can uncover valuable insights that may have otherwise slipped through the cracks through candid feedback. In the eyes of an employee, a minor hiccup in the inventory management system may reflect a significant inefficiency.
Further, feedback can be a powerful morale booster. Recognition of positive behavior through positive feedback can heighten employee engagement. It creates a feedback culture where achievements are celebrated, spurring staff to strive for excellence. It's a virtuous cycle of continuous feedback and improvement.
Incorporating feedback into performance reviews can give them a new depth. Being able to offer specific examples of achievements or areas for improvement can make the review more meaningful. It becomes a tool not just for evaluation but for growth.
In essence, when your company gives feedback, it creates waves. Waves that can carry your club towards a brighter, more prosperous future. So, let's dive into this sea of possibilities, shall we?
Agility in Decision-Making and Problem-Solving
Decisions must be swift, well-informed, and effective in a bustling club. Feedback is a guiding light, illuminating the path toward efficient problem-solving. Imbued with insights from the club's very pulse – its employees and patrons – feedback reigns supreme in its relevance.
Imagine an employee's feedback sparking an idea for a revamped bar POS system. The result? Faster service, happier customers, and a soaring net promoter score. Now, picture a club member's suggestion for increased VIP tables. The outcome? More exclusivity, higher revenue, and an enhanced nightlife experience.
Feedback fuels agility in decision-making, enabling clubs to pivot and adapt swiftly. It's like a key unlocking the door to improved club management and operations. As you delve into feedback, you'll discover it's more than words. It's a valuable insight, a catalyst for change, and a vehicle for continuous improvement. 
Remember, every feedback conversation holds potential. So, embrace this culture, and let's navigate the exciting journey of club operation improvement together, one feedback at a time!
Managers and Employees Get Closer
In the vibrant ecosystem of nightclubs and bars, managers and employees share more than just workspace. They form the backbone of club operations. Amid the pulsating music and the shimmering lights, their camaraderie shines. Their rapport forms a tangible bond, and their shared experiences are a testament to their unity. What bridges this gap, you ask?
Feedback, of course. The exchange of ideas, suggestions, and constructive criticism fosters a closer relationship. Managers uncover valuable insights from employee feedback, understanding their perspectives better. Employees, in turn, feel valued, their voices being heard.
Imagine this dynamic duo – manager and direct report – engaging in a feedback conversation. They exchange views candidly, each appreciating the other's perspective. This honest feedback, devoid of judgment or bias, strengthens their bond. It becomes the bridge that brings them closer.
But it doesn't end there. Regular feedback and performance reviews further solidify this relationship. Managers recognize their employees' skills, celebrating their achievements. Employees feel seen, and their positive behavior is acknowledged. Amid this exchange of feedback, the relationship between managers and employees evolves. It moves from mere professional interaction to a human connection steeped in mutual respect and understanding.
So, as we delve deeper into club operations, let's remember that feedback is not just a tool for improvement but a catalyst for making meaningful connections.
Evolution of Individuals and Companies
In the evolving landscape of club operations, feedback serves as a potent catalyst. It brings about a fascinating metamorphosis that's almost palpable. As employee engagement unfurls, you can witness personal growth. A once shy bartender is now confidently suggesting improvements – a testament to the power of constructive feedback.
In this dynamic environment, employee performance skyrockets. The once dim spark now gleams brightly as clubs thrive on this upward feedback. The employees evolve with every candid feedback conversation, and their skills are honed to precision.
Simultaneously, companies undergo a profound transformation. Shaped by these actionable suggestions, they adapt, innovate, and improve. The customer experience is enriched, the ambiance more inviting, and the music perfectly tuned – all fruits of embracing customer feedback.
The continuous feedback culture fosters a sense of unity and a shared pursuit of excellence. The performance review becomes a tool for growth, and the criticism – is a stepping stone. The feedback process becomes a ritual, not just a formality.
So, feedback plays an intrinsic role in every nightclub's journey toward success. It shapes the evolution of individuals and companies alike, transforming the ordinary into extraordinary. Remember, your feedback can illuminate the path towards continuous improvement. It's more than just a suggestion – it's the pulse of the club's beating heart.
Better Organizational Environment
A harmonious organizational environment is the bedrock of a thriving club. Imagine walking into a club where laughter cascades above the music and smiles are as infectious as the beat. Every interaction radiates warmth; every face mirrors satisfaction. This is not just a result of contagious music or tantalizing cocktails. It's an offshoot of a strong feedback culture.
Feedback, a seemingly mundane aspect, is a cornerstone in cultivating a better work environment. It fosters an ambiance of respect, transparency, and mutual growth. This atmosphere, in turn, spills over into the customer experience. An employee who feels valued and heard radiates positivity. This positivity is contagious, enhancing the overall ambiance of the club.
A customer's feedback, when acknowledged and acted upon, fosters loyalty. It nurtures a sense of belonging, a connection beyond the physical confines of the club. It's a testament to the club's commitment to continuous improvement.
In essence, a better organizational environment is an invisible yet palpable entity. It permeates every facet of club operations, infusing it with warmth and positivity. So, let's celebrate this incredible power of feedback as we strive to create clubs that are not just spaces but experiences.
Reduction in Turnover
High employee turnover is a pressing issue, casting a shadow over many nightclubs. Feedback, however, offers a ray of hope. By embracing a feedback culture, clubs can significantly reduce turnover.
Imagine an employee, their eyes lighting up as their suggestion is implemented. Their sense of belonging skyrockets. They feel valued, seen, and heard. This positive environment nurtures loyalty, reducing their likelihood of seeking opportunities elsewhere.
On the other hand, feedback can also help pinpoint issues causing dissatisfaction. Perhaps it needs to be a more supportive manager or more adequate compensation. Addressing these concerns head-on can help retain talent, further reducing turnover.
Additionally, feedback from departing employees can provide valuable insights. It paints a clear picture of the factors driving them away, enabling clubs to address these issues proactively. From improving the work environment to refining compensation packages, these insights guide necessary improvements.
In essence, feedback, often overlooked, is a potent weapon against high turnover. It fosters a positive atmosphere that employees relish, making them less likely to leave. So, let's embrace feedback, transforming clubs from revolving doors to steadfast pillars of loyalty and engagement.
Increase in Company Profits
Feedback isn't merely a catalyst for bettering club operations; it's a driving force towards financial triumph. Imagine the thrill of increased footfall, a direct result of your newfound specialty cocktails, conceived from customer feedback. Your club buzzes with life, the air humming with the sweet sound of laughter and clinking glasses. Each patron, a testament to your clubs' responsiveness to feedback, contributes to your soaring profits.
Employee feedback plays an equally crucial role. Their insightful suggestions streamline operations, reduce wastage, and enhance service speed. Every saved minute and resource translates into profits. Your staff, driven by the acknowledgment of their feedback, perform with renewed vigor. Their smiles are genuine, and their service is impeccable. They are not just your employees anymore; they are your brand ambassadors.
More so, a reduction in turnover links directly to increased profits. The costs of hiring, training, and acclimating new employees can take a toll on your finances. Feedback helps mitigate this, retaining your invaluable talent.
Feedback isn't just about improvement; it's about financial success. It's the golden thread weaving through every aspect of your operations, leading to increased profits. So, the next time someone offers feedback, remember, it's not just a suggestion; it's a stepping-stone towards financial growth!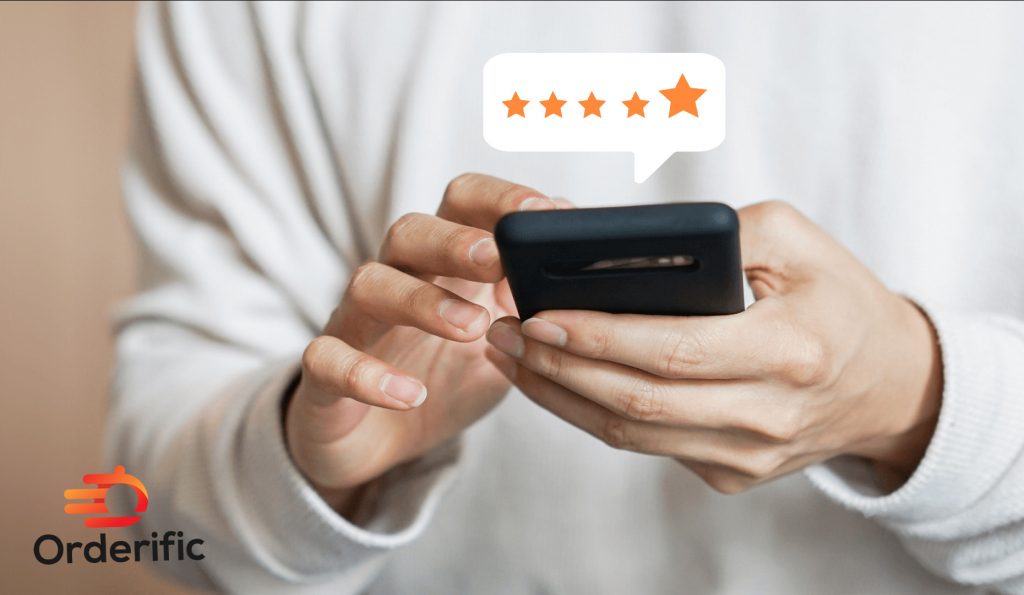 Feedback as a Fundamental Motivational Tool
Feedback is more than a mere exchange of words; it is a beacon that ignites the spark of motivation within employees. Imagine the boost of confidence an employee experiences when their suggestion is acknowledged. They feel heard and valued, and that recognition propels them to strive for more.
Picture this: an employee, their heart fluttering with pride as their idea for a new cocktail is implemented. Their eyes light up as customers relish their creations, their faces lighting up with satisfaction. It's not just about the success of their idea; it's about feeling embraced by their workplace culture.
This vivid experience illustrates the power of feedback as a motivational tool. Each suggestion that becomes a reality deepens the employees' connection with the club. It fosters a sense of belonging, making them more than just a cog in the machine. They become a valued part of the club's fabric.
Furthermore, imagine the sense of accomplishment when an employee's constructive criticism leads to positive changes. They see their feedback as making a real difference, and their suggestions improve club operations. It's not just about the success of their feedback but about validating their insights.
Undeniably, feedback serves as a fundamental motivational tool in club operations. Not just because it fosters improvement but because it fuels a sense of self-worth among employees. The very pulse breathes life into their passion, fostering a fervor for continuous growth and improvement.
So, let's celebrate feedback as a tool for improvement and a catalyst for motivation and personal growth. After all, a motivated employee is a club's most valuable asset.
The Importance of Feedback in the Digital Era
In the pulsating digital era, feedback takes on a transformative role. It morphs into a beacon, guiding clubs towards unparalleled success. The digital platform, teeming with potential, amplifies feedback's impact. Here are a few ways digital feedback reshapes club operations:
Instantaneous Feedback: In the digital age, feedback is instant. A club's performance is evaluated in real-time, enabling swift problem-solving. Corrections are made, improvements are instigated, and the club thrives.
Wider Reach: Digital platforms expand feedback's reach. Suggestions from a diverse range of club-goers foster a global perspective, enriching the club's operations.
Data-Driven Decisions: Digital feedback offers quantifiable data. Armed with these insights, clubs make data-driven decisions, resulting in operational improvement and financial success.
Improved Customer Experience: Constructive digital feedback enhances the customer experience. Efficiencies are maximized, services are refined, and the club pulsates with satisfied patrons.
Enhanced Employee Engagement: Digital feedback platforms foster employee engagement. Employee ideas are acknowledged, encouraging innovation and promoting a sense of belonging.
In essence, feedback in the digital era revolutionizes club operations. It's the rhythm in the club's pulsating beat, the spark in the bartender's eye, and the smile on a satisfied customer's face. Its transformative power enhances every aspect of club operations, ensuring continuous improvement, fostering loyalty, and driving profits. So, in the digital era's vibrant dance, let the feedback music guide your steps to success.
Creating a Robust Feedback Mechanism
Creating a robust feedback mechanism isn't just about setting up a system but crafting an experience that resonates with everyone involved. Imagine a well-oiled machination, its gears synchrony, fostering a seamless feedback exchange. Picture walking into your favorite club, the air humming with vibrant energy. The floor throbs under your feet, the lights pulsate in rhythm, and the music, oh the music, touches your soul.
You notice a digital feedback terminal, its screen beckoning you. You approach it intrigued. The questions are thoughtfully designed, capturing your club experience in its entirety. Your fingers dance on the screen as you share your evening's highlights and suggestions for improvement.
Meanwhile, in the bustling staff room, an employee suggests a tweak in cocktail preparation. This suggestion, shared on a digital platform, is seen, heard, and acknowledged. The employee's eyes light up, their suggestion implemented, fostering a sense of belonging.
On the management end, the feedback data pours in a precious reservoir of insights. It guides their decisions, fostering innovation and operational efficiency. They respond promptly, their actions echoing their commitment to improvement.
A robust feedback mechanism is like a pulsating heart, keeping the club alive and thriving. It's not just a system; it's the soul of club operations. So, let's embrace this feedback mechanism, a testament to continuous evolution, improvement, and success.
Conclusion
In the bustling world of club operations, feedback serves as the guiding star, illuminating the path to continual improvement. Each suggestion, a seed of innovation, blooms into enhanced operations, shaping experiences that echo the rhythm of satisfied patrons and content employees. As we've explored in "The Role of Feedback in Improving Club Operations," feedback is not just routine; it's the heartbeat of thriving clubs. It's the invisible hand crafting harmonious environments, reducing turnover, spurring financial triumph, and fueling motivation. In the fast-paced digital era, feedback, like Orderific, simplifies operations, optimizing customer experience and automating manual tasks. Embrace feedback, for it's the architect of success, translating suggestions into tangible improvement. Schedule a FREE DEMO today for more information on how Orderific can help streamline your operations.
FAQs
How does feedback impact the overall performance of club operations?
Feedback directly shapes club operations by highlighting areas for improvement, fostering innovation, enhancing customer experience, and boosting employee morale.
What are the most common sources of feedback in club management?
Familiar feedback sources in club management include customer reviews, employee suggestions, social media, and digital feedback platforms.
What strategies can clubs implement to encourage members to provide valuable feedback?
Clubs can encourage feedback by creating intuitive digital platforms, fostering open communication, and offering incentives for valuable suggestions.
How do clubs measure the effectiveness of changes made based on feedback?
Clubs measure effectiveness through increased customer satisfaction, employee morale, retention, and profitability metrics.