Welcome, culinary thrill-seekers! If you're someone who loves to explore the fiery side of cuisine, then Fire Chicken, or Buldak as it's known in Korea, is just the dish for you. An explosive blend of heat and flavor, this dish is not for the faint-hearted. It's a tantalizing challenge for the bravest of spice lovers, a fiery dance on your palate, and a test of how much heat you can handle.
The secret behind this dish's captivating heat lies in the sauce. A concoction of Korean chili paste (gochujang), chili flakes, soy sauce, and a dash of sugar, the Buldak sauce is where the magic happens. It gives the dish an intense heat that's perfectly balanced with a subtle sweetness and a savory depth. So, if you're ready to embrace a culinary adventure that ignites the senses, let's dive into the world of Fire Chicken.
What is Buldak?
Buldak, literally translated to 'Fire Chicken', is a popular dish in South Korea known for its intense spiciness. It first gained popularity during the late 1990s and early 2000s when a wave of extremely spicy food hit the Korean food scene. The dish primarily consists of diced or pulled chicken that's marinated and cooked in the special Buldak sauce, resulting in a meal that's as fiery as it sounds.
In Korea, Buldak is often associated with 'Bokkeum', which means 'stir-fried'. In this context, the chicken is stir-fried with the Buldak sauce, amplifying the heat factor. The dish is typically served with melted cheese on top, which not only adds an extra layer of flavor but also helps to slightly tame the chili's heat. This high-heat, high-flavor dish is a staple in Korean street food and is ideal for those seeking to explore the adventurous side of Korean cuisine.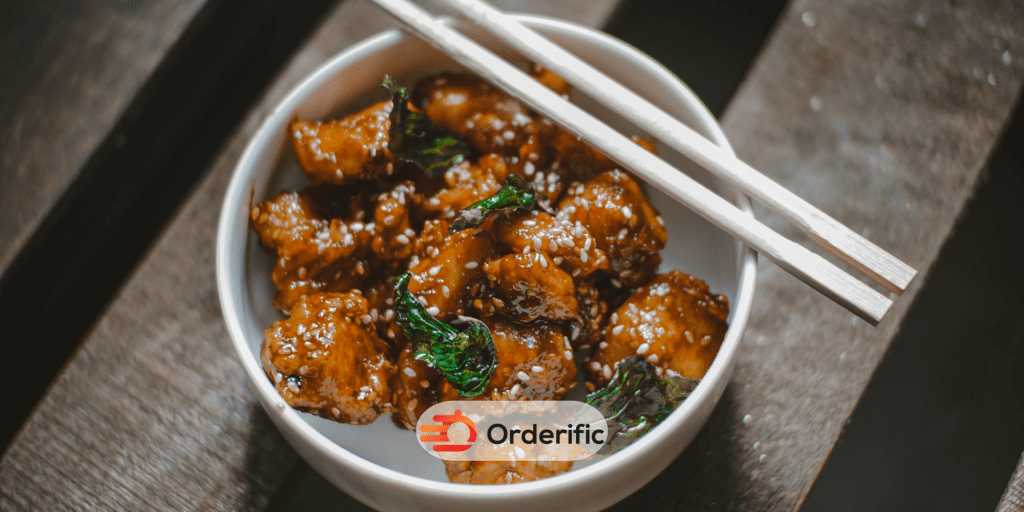 How to Cook Fire Chicken
The journey to mastering the art of cooking Fire Chicken is an adventure within itself. In this section, we will guide you step-by-step, from marinating the chicken to the final stir-fry process. You'll learn how to perfectly blend the ingredients to create the Buldak sauce and the right way to cook your chicken for that fiery, succulent flavor. So, get your kitchen gear ready as we delve into the process of creating this Korean culinary masterpiece.
Critical Temps for Grilled Chicken
Cooking Fire Chicken is all about getting the temperature just right. The chicken must be cooked at a high enough heat to give it that signature fiery flavor, but also low enough so as not to overcook it. To ensure your grilled chicken is perfectly juicy and succulent, here are some critical temperatures you should keep in mind:
The internal temperature of – 165°F for white meat
175°F for dark meat
Surface temperature of 500°F
Once your chicken has reached these temperatures, it's time to take it off the heat and serve. Now let's get started with the marinating process.
The Marination Process
The key to bringing out the intense flavors of Fire Chickenlies in the marination. The marinade should be a combination of Korean chili paste (gochujang), garlic, ginger, soy sauce, and sesame oil. Once all the ingredients are mixed well, pour it over the chicken and let it sit for at least 30 minutes before cooking.
The longer you let your chicken marinate, the more intense the flavor you will achieve. However, it's important not to let it sit for too long as the salt content in the marinade. Because this can cause the chicken to become tough and dry.
Stir-Fry Perfection
Once your chicken is properly marinated, you're ready for the final process – stir-frying! Heat a pan over medium-high heat and add a tablespoon of oil. Once the oil is hot, add your chicken to the pan and pour in the remaining marinade. This should create an intense sizzle as the sauce starts to caramelize on the chicken, so be careful!
Now it's all about stirring and flipping – stir-frying requires constant attention if you want that uniform color and flavor. Keep stirring and flipping until all the pieces of chicken are evenly cooked. And your sauce is reduced to a thick, glossy coating on the chicken.
Bubbly, Brown Cheese on Buldak
To finish off your Fire Chicken, top it with some bubbly browned cheese. This not only adds an extra layer of flavor but also helps to tame the spiciness of the dish. To achieve this, add a generous amount of grated mozzarella cheese on top of the chicken. And let it melt in the pan until you get that golden-brown color.
Once your cheese is melted and the Fire Chicken is cooked to perfection, it's time to plate up and serve!
Conclusion
With your Fire Chicken hot off the pan and the alluring aroma of spicy goodness engulfing your senses, there's no better time to dive into this daring culinary journey. Pair your Buldak with some cool cucumber slices or a side of rice to mellow out the spice, allowing for a more balanced and flavorful eating experience. And of course, let's not forget that golden, bubbling cheese that adds a delightful creaminess to every bite. Sure it's creating a culinary harmony that will have you reaching for more.
So there you have it, the path to mastering the Korean culinary adventure that is Fire Chicken. From the bold, fiery flavors of the Buldak sauce to the mouth-watering juiciness of the chicken, every element of this dish plays a crucial part in its overall appeal. Whether you're a seasoned spice lover seeking to test your limits or a culinary thrill-seeker looking to explore new flavors, Fire Chicken is sure to leave a blazing impression on your palate. So go ahead, take the leap, and ignite your senses with this fiery Korean delight.
Click here for more flavorful and informative advice with Orderific. To start experiencing the great benefits Orderific can bring to your business, click here now. Try Orderific!
FAQs
What are the key ingredients in fire chicken, and what gives it its distinct spiciness?
The key ingredients in Fire Chicken are chicken, Korean chili paste (gochujang), garlic, ginger, soy sauce, and sesame oil.
Can you recommend any side dishes or accompaniments that pair well with fire chicken?
Cool cucumber slices or a side of rice pair well with Fire Chicken as they help to ease the intensity of the spiciness. It also helps to have some water on hand to quench your thirst!
Are there different variations of fire chicken across different cuisines or regions?
Yes, fire chicken is popular across different cuisines and regions. In the Philippines, it is known as 'Tinumok' and has a sweeter flavor profile.
How can one adjust the level of spiciness in fire chicken to suit their preference?
The level of spiciness in fire chicken can be adjusted by adding or reducing the amount of Korean chili paste (gochujang) used in the marinade.
What is the best way to cook fire chicken to ensure that it is juicy and flavorful?
The best way to cook Fire Chicken is by stir-frying it with the Buldak sauce over medium-high heat.