Imagine walking miles to find a grocery store, only to encounter aisles of processed foods devoid of fresh, healthful options. This is the reality for many in food deserts, areas across the United States where access to nutritious food is scarce. Instead of supermarkets offering a bountiful supply of fresh produce, fast food outlets and convenience stores abound. Trapped in this food system, residents face a heightened risk of food insecurity. The urban dwellers of New York, rural folks, and everyone in between feel the impact. This blog dives into the heart of these food deserts, shedding light on the struggles for healthy food access and the efforts to eradicate food apartheid. Welcome to a journey into the quest for food security. 
The Definition and Impact of Food Deserts
Food Deserts – a term that paints a stark, barren landscape in the mind's eye. Yet, it's not about arid dunes or wind-whipped wastes but rather a chilling reality for many on the map of the United States. These are zones, often urban and rural, where access to fresh, nutritious food is as rare as oases.
The concept of a food desert finds its roots in the stark reality of food insecurity. Living in a food desert means wading daily through a food swamp swarming with fast food joints and convenience stores. These places are teeming with unhealthy food, while the sight of a supermarket brimming with fresh produce is rare.
The census tracts have affirmed that food deserts are not just lonely spots on the map but concerning realities. These areas are often characterized by a need for more food retailers, and even the present grocery stores offer little beyond processed foods.
Life in a food desert, whether in the urban bustle of New York or the quiet rural areas, is a constant struggle. Healthy food options are scarce, and the distance to the nearest supermarket can be daunting. The supplemental nutrition assistance program has become a lifeline for many, but more is needed.
The consequences of living in a food desert ripple beyond the individual. They permeate communities, contributing to the phenomena of food apartheid and health disparities. This is a food system crisis, leading to an epidemic of illnesses fueled by the lack of healthy eating options.
Despite these challenges, there are glimmers of hope. Community gardens are sprouting in some areas, providing healthy food priority areas. Food pantries also offer hope, providing access to fresh food and healthy alternatives.
Factors Contributing to Food Deserts
Food deserts persist in the heart of bustling cities and vast rural landscapes. Silent witnesses to this are the barren grocery store shelves, their emptiness echoing in the aisles.
Geographical Constraints: Often, the vast distance separating homes from supermarkets in rural areas is the leading cause of food deserts. In urban areas like New York, the problem is not distance but the scarcity of wholesome food retailers.
Economic Barriers: Despite the presence of a grocery store, high price tags often render fresh produce unreachable. More affordable options, unfortunately, are unhealthy, processed foods. This reality is harsh for families relying on the Supplemental Nutrition Assistance Program.
Limited Healthy Food Options: Convenience stores and fast food joints fill the food void with unhealthy options. The absence of healthful food perpetuates the food swamp phenomenon, worsening food insecurity.
Lack of Transportation: For some, the supermarket is just too far to walk, and with reliable public transport, accessing fresh food becomes a manageable task.
Low Income and Poverty: Healthy eating is often sacrificed when income dwindles. Fast food, cheaper and more accessible, fills the void, contributing to the cycle of food insecurity and health disparities.
Yet, amid these challenges, resilience blooms. Community gardens begin to sprout, carving out healthy food priority areas within these deserts. Food pantries emerge, beacons of hope offering fresh food to needy people. Amidst the desolation, the quest for food security continues. Each small victory is a step towards a future where everyone can access nutritious food, no matter where they live.
The Wide Reach of Food Deserts: From Urban to Rural
Food deserts aren't confined to one locale or another. They spread their roots in the urban jungles and the rural landscapes of the United States. Imagine residing in a bustling city like New York, encased by towering buildings. Despite the city's grandeur and ceaseless energy, access to nutritious food remains a dream. It's an ironic reality.
Now, let's transition to the tranquil, expansive rural areas. Here, the problem isn't the compactness but the isolation. Imagine the silence of the countryside, disrupted only by the whispers of nature. Yet, amidst this serenity, the nearest grocery store is miles away, an arduous journey for fresh food. Although closer, convenience stores offer a limited selection of healthful food options.
In urban and rural areas, the prevalent fast-food culture feeds into the cycle of food insecurity. The excessive visibility of unhealthy food further exacerbates the issue, transforming food deserts into food swamps.
However, in these desolate landscapes, hope rises. Community gardens spring up, bringing patches of green into the urban gray and rural brown. These gardens and food pantries become oases in the food deserts, offering a glimpse of food security. They witness the indomitable spirit of survival, the resolve to access healthy food, and lead a healthier life.
The wide reach of food deserts underscores the urgent need for systemic changes in our food system. Only then can we ensure that everyone can access healthy and nutritious food regardless of where they live.
Addressing Food Insecurity: Initiatives and Challenges
In the relentless battle against food insecurity, myriad initiatives have emerged, striving to quench the nutritional needs of those in food deserts. Yet, each step forward reveals challenges that stand defiantly in the way.
Community Initiatives: In the heart of food deserts, community gardens burst into life, their bounty symbolizing resilience. Such verdant patches provide fresh produce, inviting healthful food into lives gripped by processed alternatives.
Food Pantries: Shining like lighthouses, food pantries offer havens of nourishment amidst the fast food swamps. They extend a helping hand, providing access to fresh food for those grappling with the trials of food apartheid.
Governmental Assistance: The United States' Supplemental Nutrition Assistance Program (SNAP) steps in as a lifeline. It aids those teetering on the threshold of food insecurity, striving to narrow the chasm between nutritious food and those who need it most.
Yet, each initiative faces a unique set of challenges. Community gardens wrestle with space constraints, especially in densely populated urban areas like New York. Food pantries, while a ray of hope, often need more fresh produce. Despite its benefits, SNAP needs help to overcome the food insecurity gap, as many still need help to obtain healthy food options.
Despite these hurdles, the human spirit remains undaunted. The resolve to turn food deserts into fertile fields of healthy eating options keeps growing, feeding the quest for universal food security. The journey may be fraught with difficulties, but the commitment to ensure everyone's access to nutritious food remains unwavering. Resilience is the true crop that grows in every food desert.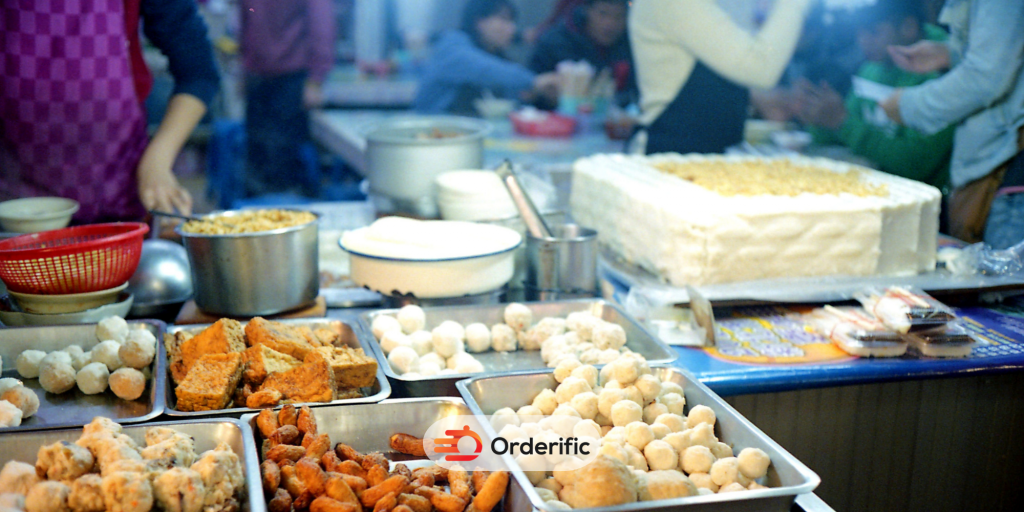 Emerging Solutions: From Community Gardens to Policy Changes
Confronted with the harsh reality of food deserts, innovative solutions sprout like resilient seeds in parched soil. While challenging, the journey towards food security is rich with promising strides.
Community Gardens: Picture a once barren urban lot in New York, now brimming with green. Community gardens are a beacon of hope, bursting with fresh produce amidst the city's bustle. They offer a taste of healthful food, defying the concrete jungle of food swamps.
Food Pantries: Now, imagine the glowing warmth of a food pantry in a rural area stocked with fresh food. It is a lifeline for those grappling with food insecurity, its shelves filled with nutritious food alternatives.
Policy Changes: Envision governmental policies evolving, placing a higher priority on food security. The United States Supplemental Nutrition Assistance Program (SNAP) is being supplemented with new initiatives to bridge the gap between healthy food access and those in need.
Healthy Food Retailers: Consider the emergence of food retailers that offer healthful food options. Though still scarce, these stores are cropping up, daring to challenge the dominance of convenience stores brimming with processed foods.
Educational Programs: Lastly, think of the power of education. Programs focusing on healthy eating are gaining momentum, arming individuals with the knowledge to make nutritious food choices.
Each solution presents a glimmer of hope against the backdrop of food deserts. Despite the trials, the resolve never falters, fueling the fight for food security. The journey continues, each step bringing us closer to a future where nutritious food is accessible to all.
Conclusion
In the arduous journey of understanding food deserts, we've navigated the stark landscape of food insecurity, feeling the stark chill of limited access to nutritious food. Yet, amidst this challenging terrain, we've also witnessed the resilience of communities and the determination to transform this barren landscape. Initiatives like community gardens, food pantries, and policy changes are like the first sprouts of green in an arid desert, symbols of hope and defiance against the oppression of food apartheid.
As we delve deeper into solutions, we encounter organizations such as Orderific, which focuses on improving the culinary experience for restaurant owners and customers. By integrating the world's leading POS systems, payment partners, and automation, Orderific is making life easier for everyone involved. With the power of tailored marketing, they can convert the valuable data they gather into improved customer experiences. This is a testament to the power of innovation and community resolve in the struggle for nutritious food access. For more information on Orderific, schedule a FREE DEMO today.
FAQs
What is a food desert, and how is it defined?
A food desert is a geographic area where access to affordable, healthy, and nutritious food is limited or nonexistent.
How do food deserts impact communities and access to fresh, nutritious food?
Food deserts limit access to fresh, nutritious food, perpetuating health disparities and contributing to the cycle of poverty.
Are there any initiatives or programs addressing food deserts and their effects?
Initiatives include community gardens, food pantries, policy changes, health-focused food retailers, and educational programs.
What are some potential solutions or strategies to combat the issue of food deserts and improve food accessibility?
Potential solutions include urban farming, mobile markets, farm-to-table programs, and encouraging more supermarkets in low-income areas.