Every bite we take from a dish carries with it the dedication and skill of those who prepared it. But beyond the flavors and presentation, there's an invisible yet vital ingredient: safety. The Food Handlers Card in Washington is more than just a certification; it's a pledge that every dish served meets stringent safety standards. 
This card is an assurance to diners that their food has been handled with utmost care, from the kitchen to their plates. It's a testament to the restaurant's commitment to not only taste but also the well-being of its patrons. For anyone stepping into the culinary world of Washington, this card is their shield, ensuring every meal is a safe, delightful experience.
Introduction to Food Safety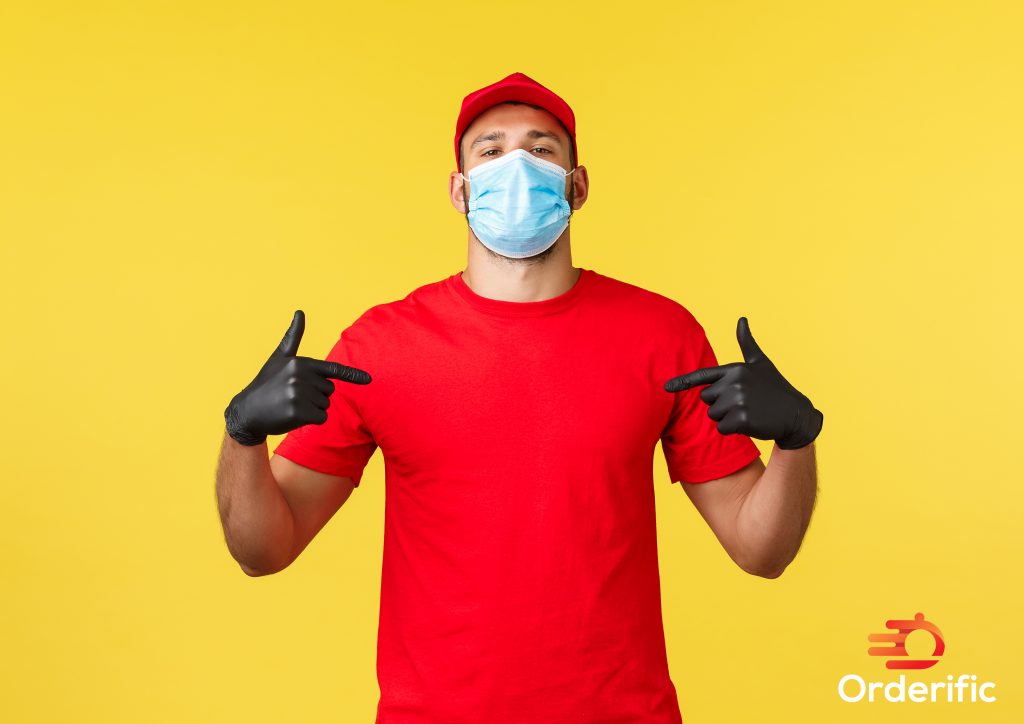 A delicious meal is more than just its flavors and ingredients; it's also about the care and precautions taken to bring that dish to the table. Food safety bridges the gap between tasty cuisine and health, ensuring that while our taste buds dance, our health remains uncompromised. From the farmer who harvests the produce, to the chef who carefully crafts the dish, to the server who presents it, a chain of trust is established.
This trust is built on protocols, education, and awareness. With increasing global connectivity, our food sources have expanded, making food safety even more crucial. It's about being vigilant at every step, ensuring that every ingredient, cooking technique, and storage method meets stringent safety standards. I
n this era, where consumers are more informed and aware, championing food safety is not just a regulatory requirement, but it's also good business, building trust and loyalty with customers.
Requirements for Obtaining a Food Handlers Card in Washington
Who Needs a Food Handlers Card in Washington?
Every bite of food served to customers carries with it a responsibility for safety. In Washington State, this responsibility is shared by everyone who touches food in a professional capacity. Not just the chefs who cook up the delightful dishes, but also the servers who bring them to your table, and even the dishwashers who clear them away.
Whether you're a barista crafting coffees, a deli assistant preparing sandwiches, or a caterer setting up a grand banquet, if your role involves handling food, Washington insists you have a Food Handlers Card. This ensures that each meal served meets the highest standards of safety and hygiene.
How to Obtain a Food Handlers Card in Washington
Starting your foray into the food industry? First things first: you need to be well-versed in food safety. Washington State offers a comprehensive food safety training program designed to give you all the necessary knowledge. You can choose to attend a class in person, or if you prefer the convenience of remote learning, many health departments provide online courses. 
Once you've absorbed all that knowledge, it's time to prove it. A test awaits at the end of the training. Pass it, and you're awarded the coveted Food Handlers Card, marking you as a pro in food safety.
Renewing and Replacing a Food Handlers Card in Washington
But remember, knowledge needs refreshing. That's why the Food Handlers Card in Washington comes with an expiration date. Generally, after two years, you'll need to renew your certification. This ensures that food workers stay updated with the latest in food safety protocols.
Did you accidentally spill coffee on your card? Or maybe it got lost during a move? It happens! Thankfully, the process to get a replacement is straightforward. With a few details or by showing proof that you've previously passed the test, you can get a new card and continue ensuring food safety for all.
Topics Covered in Washington Food Handlers Card Training
Basic Food Safety Principles and Practices
Embarking on the culinary journey starts with understanding the backbone of food safety. This section illuminates key principles that every food handler must know. From differentiating between raw and cooked items to the proper handling of poultry, seafood, and vegetables, you'll uncover the science and best practices behind safe food preparation.
Additionally, grasp the significance of temperature – how cold storage can deter bacterial growth and why certain foods need specific temperatures to remain safe. And, ever heard of the 'danger zone' for food? This training will unveil what it is and why it's pivotal to avoid it.
Personal Hygiene and Proper Attire for Food Handlers
Before touching that pan or slicing that tomato, let's talk about the person handling the food – you! This segment emphasizes the paramount importance of cleanliness among food workers. From the basics, like the correct handwashing technique and the ideal frequency, to the importance of personal protective equipment such as gloves and aprons, you'll learn it all.
Discover why jewelry can be a food safety hazard and how to maintain nail hygiene. The goal? To ensure that every individual involved in the food process is not just serving meals, but serving safe, uncontaminated meals.
Cleaning and Sanitizing Procedures for Food Preparation Areas and Equipment
Shiny pans and spotless counters are not just aesthetically pleasing; they're a food safety necessity. Dive into the world of cleaning agents, disinfectants, and the right way to use them. Discover the distinction between cleaning (removing dirt) and sanitizing (reducing pathogens). 
Why is it vital to clean slicers regularly? How often should cutting boards be sanitized? And what's the safest way to store cleaned equipment? By the end of this section, you'll be equipped to maintain a kitchen environment where safety and cleanliness reign supreme.
Benefits of Obtaining a Food Handlers Card in Washington
Improved Food Safety Practices and Reduced Risk of Foodborne Illnesses
When you arm yourself with the knowledge provided by the Food Handlers Card training, you become a frontline defender against potential food hazards. Understanding the intricacies of food safety means you can spot risks before they become issues. This proactive approach ensures that customers get meals that satisfy not just their palate but also global safety standards.
Fewer food safety oversights translate to fewer instances of foodborne illnesses, which not only safeguards the health of diners but also protects the reputation of the establishment.
Increased Employment Opportunities for Food Handlers
In today's competitive job market, every certification counts. A Food Handlers Card acts as a badge of honor, signifying that the bearer understands the seriousness of food safety. For employers, this card indicates that the potential employee is trained, aware, and diligent.
This can make a world of difference when choosing between candidates for a job. Moreover, for those aspiring to climb the ladder in the food industry, this certification can act as a stepping stone, opening doors to more advanced roles and responsibilities.
Compliance with Washington State Food Safety Regulations
While passion for food is a driving force for many in the restaurant industry, the importance of legal compliance can't be stressed enough. Washington State has stringent food safety regulations, and having staff with a Food Handlers Card is often a prerequisite. 
This certification signals to regulatory authorities that the establishment is serious about maintaining food safety standards. Not only does this reduce the risk of penalties and fines, but it also fosters trust among customers, who can dine confidently, knowing that the restaurant prioritizes both taste and safety.
Additional Resources for Food Handlers in Washington
In the ever-evolving world of the food industry, continuous learning is key. Beyond the foundational knowledge offered by the Food Handlers Card, Washington offers a plethora of resources tailored to the needs of its food service professionals.
Advanced Training Modules
Building on the basics, these modules delve deeper into specialized topics. Whether it's understanding cross-contamination intricacies, allergen management, or more advanced food storage techniques, these trainings are designed to make food handlers masters of their craft.
Workshops and Interactive Sessions
Nothing beats hands-on experience. Workshops offer practical insights, where participants can engage in real-world scenarios, ask questions, and learn directly from experts. These sessions can range from live cooking demonstrations focusing on safety to interactive simulations of potential kitchen hazards.
Seminars and Conferences
These larger events bring together professionals from all over the state or even the country. They present an excellent opportunity to learn about the latest trends, innovations, and best practices in the food safety realm. Plus, they offer a platform for networking, allowing food handlers to connect, share experiences, and learn from peers.
Online Resources and Webinars
With the digital age in full swing, there's a treasure trove of information available online. Webinars, for instance, make it easy for food handlers to tune in from anywhere and absorb knowledge at their convenience. Additionally, online forums, blogs, and websites dedicated to food safety serve as repositories of valuable information.
Specialized Cuisine Training
As the culinary world embraces global flavors, there's a growing need to understand the safety protocols of diverse cuisines. Whether it's safely preparing sushi, mastering the art of fermentation, or ensuring the safe handling of exotic ingredients, specialized courses cater to these niche requirements.
Conclusion
In the vast and vibrant culinary realm, the threads of safety and knowledge weave a crucial foundation. The Food Handlers Card in Washington stands as a testament to this commitment, not merely a certificate but a pledge to uphold the highest standards of integrity, care, and respect in every dish served.
Behind every delightful meal lies a comprehensive network of rigorous training, meticulous practices, and an unwavering dedication to food safety. The diner may be oblivious to these intricate details, but therein lies the triumph of a food handler – to create unforgettable memories through dishes that are as safe as they are scrumptious.
In case you want more content like this, visit Orderific right now!
FAQs
Who needs a food handlers card in Washington?
Anyone involved in the preparation, handling, or serving of food in a commercial setting in Washington State requires a food handlers card.
How do I obtain a food handlers card in Washington?
Complete a recognized food safety training course and pass the subsequent test to be eligible for the card.
How much does it cost to obtain a food handlers card in Washington?
The cost varies based on the county and the mode of training (online vs. in-person). Generally, it's quite affordable.
How long is a food handlers card valid in Washington?
Usually, the card is valid for 2-3 years, after which renewal is required.
What topics are covered in Washington food handlers card training?
From understanding the basics of food safety to mastering personal hygiene practices and learning about cleaning and sanitizing, the training covers it all.
Can I take a food handlers card training course online in Washington?
Absolutely! Many counties offer online training options, making it convenient for individuals to get their card easily.