Introduction
Welcome to our comprehensive guide on becoming a certified food handler in Texas. Each year, thousands of food handlers strive to earn their Texas food handler card. This certification is more than a mere card; it signifies your commitment to the highest food safety standards, secured through rigorous training. Whether you are a waiter in San Antonio or a food manager in Houston, this certificate is crucial for your career in the food handlers certificate in texas.
A proper training program will teach you responsible food handling techniques to prevent foodborne illnesses. This includes everything from food preparation to storage. The Texas Department of State Health Services (DSHS) outlines the regulations in the Texas Food Establishment Rules, ensuring every Texas food handler adheres to them. By the end of this guide, you will be more familiar with the process of obtaining your food handlers card, and how a certified food manager follows even stricter guidelines.
Step 1: Find An Accredited Food Handler Course Provider In Texas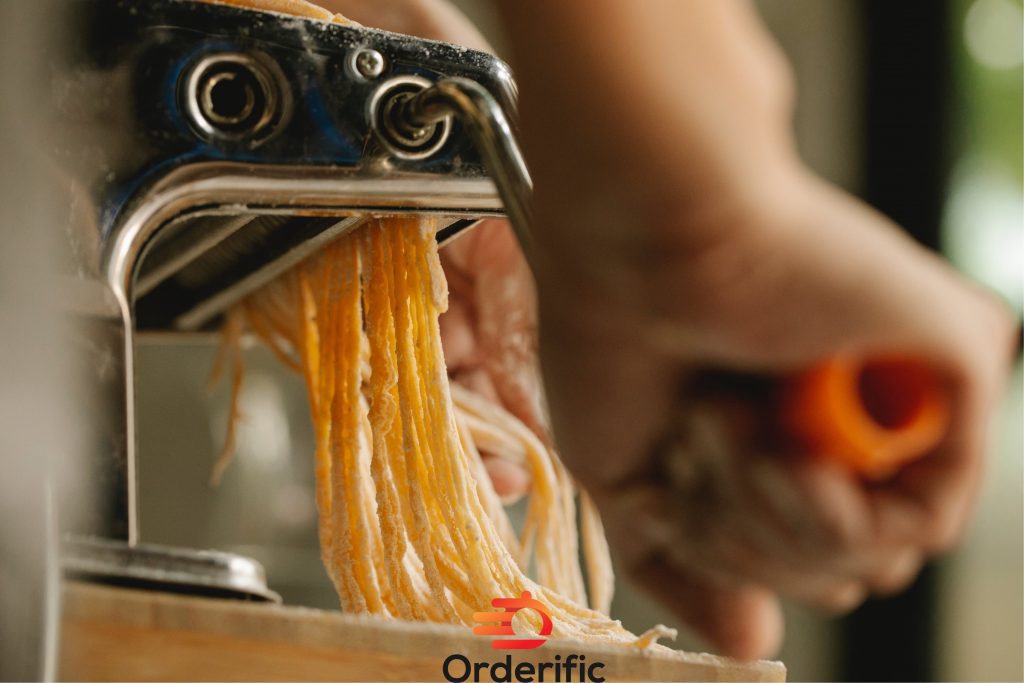 To become a Texas food handler, find an accredited provider for the training course. This equips you with responsible food handling techniques and meets the Texas Food Establishment Rules. The certification is essential for food managers and anyone involved in food preparation. Look for a provider offering both in-person and online training, and consider TABC certification for alcohol service.
Step 2: Purchase The Certificate Program
To obtain your Texas food handler card, start by finding your preferred course provider. Purchase the training program and compare prices from different providers. Some programs may include additional certifications like TABC, boosting your professional standing in the Texas food industry. Ensure food safety in your career as a certified food handler.
Step 3: Start The Certification Process
Enroll in our food handler training to become a certified Texas food handler. Gain vital food safety knowledge and responsible handling techniques. Get your Texas food handlers card and show your commitment to food safety in the industry. Start your journey today!
Step 4: Work Through The Course Outline
Food Safety
The course will begin with the fundamentals of food safety, an essential aspect for any Texas food handler. You'll learn about the importance of proper food storage, temperature control, and how to avoid cross-contamination. This knowledge is crucial not only for obtaining your food handler certificate but also for ensuring food safety in your workplace.
Personal Hygiene
As a part of your training, you'll delve into the methods of preventing foodborne illnesses, an essential skill for every Texas food handler. This segment will emphasize the importance of cleanliness, proper food handling, and timely food disposal in maintaining food safety standards.
Time And Temperature
In addition to maintaining a clean and sanitized kitchen, proper time and temperature control are vital aspects. As a Texas food handler, it is crucial to comprehend and implement these practices to prevent foodborne illnesses and achieve your food handler certification.
Cross-Contamination
Cross-contamination is a major cause of foodborne illnesses and a critical aspect of food handler training. You will learn how to prevent the transfer of harmful bacteria from raw to cooked food and the importance of maintaining separate equipment and surfaces for different food types. Understanding and practicing these principles is paramount for a Texas food handler seeking certification.
Cleaning And Sanitizing
In this part of the training, you'll learn the importance of maintaining a clean and sanitized kitchen. From understanding the right cleaning agents to correct sanitizing techniques, this knowledge will help you uphold high hygiene standards, thus safeguarding against foodborne diseases – a critical aspect of earning your Texas food handler certificate.
Step 5: Pass The Program
After completing the course, the next step is to pass the program. With the knowledge you've accumulated, you'll take a test designed to evaluate your understanding of food safety principles. A passing score solidifies your status as a certified Texas food handler, ready to uphold high standards of food safety in your workplace.
Conclusion
To become a certified Texas food handler, you need more than just a certificate. It's important to understand food safety principles thoroughly. This knowledge is essential for anyone in the food industry, whether you're preparing, serving, or managing food operations. With our step-by-step guide, you're on your way to securing your food handler certificate and advancing your career in Texas. Your commitment to food safety not only benefits you but also safeguards your patrons' health and enhances your establishment's reputation. Ready to start your certification journey? Visit Orderific to book a demo and learn more about our accredited programs for Texas food handler certification.
FAQs
Is a food handlers certificate mandatory for working in the food industry in Texas?
Yes, it is mandatory to have a food handlers certificate for working in the food industry in Texas.
What are the benefits of having a food handlers certificate in Texas?
Having a food handlers certificate in Texas ensures compliance with food safety regulations, enhances job prospects in the food industry, and promotes overall public health.
Is there a specific renewal process for the food handlers certificate in Texas?
The food handlers certificate in Texas must be renewed every two years through retraining and passing the certification exam again.
Can I take the food handlers certificate course online, or do I need to attend in-person classes in Texas?
Yes, you can take the course online or attend in-person classes in Texas.