Welcome to the world of efficient food inventory management. Picture a bustling kitchen, the heart of a thriving restaurant. Amidst the sizzle and aroma, the clatter and chatter, a silent hero works relentlessly. This unsung champion is your food inventory software, a crucial link in your restaurant's success chain. The right software transforms inventory from a mundane task to a strategic asset. Picture real-time tracking of your stock, reducing food waste, and optimizing menu items. 
Imagine having more time to focus on your passion: creating exquisite culinary experiences. This is not mere daydreaming. Transitioning to efficient food inventory management is a reality, thanks to innovative food inventory management software. Join us as we delve into tips and best practices for more profit. Welcome to your journey towards efficient inventory management and a more profitable restaurant. Let's begin this culinary adventure!
What is Restaurant Inventory Management?
Restaurant inventory management is akin to the backstage crew in a theater production. It is the unseen force that ensures the show runs flawlessly. It tracks every ingredient in your kitchen, from the plump, juicy tomatoes for your signature salsa to the artisanal cheeses topping your famous pizza. This process helps maintain optimum inventory levels, ensuring your kitchen always has essentials.
But it's more than just a numbers game. It's an art of balance, a dance between demand and supply. It is about knowing how to optimize the use of each ingredient and minimizing food waste. It's about understanding the rhythm of your restaurant. The ebb and flow of busy periods, the seasonal surges and dips.
Restaurant inventory management is also a tool for cost control. It helps you determine the cost of every menu item, right down to the last sprinkle of seasoning. It's about profitability. Every restaurant owner knows that a cent saved is a cent earned. And effective restaurant inventory management can save you more than just a few cents.
Using the right food inventory software can revolutionize this process. It can turn your inventory management from a chore into a strategic business tool. It can give you insights that help you make smarter decisions about your menu, purchasing, and bottom line.
In a nutshell, restaurant inventory management is the silent epicurean maestro, orchestrating everything behind the scenes to deliver a memorable culinary symphony to your customers.
Common Restaurant Inventory Terms
In the culinary theater we call a restaurant, a symphony of jargon and terminology takes center stage. Specific terms become key players as one peels back the curtain to reveal the art of restaurant inventory management.
Inventory: This term refers to a restaurant's entire stockpile of goods. It's a treasure chest filled with everything from a heap of golden potatoes to a stash of sparkling cutlery.
Inventory Turnover: A rhythm that drives the heartbeat of a restaurant. It measures the frequency at which the stock is used up and replenished, echoing a successful eatery's natural ebb and flow.
Perpetual Inventory: This real-time tracking system is a vigilant guardian that ensures no ingredient slips through unnoticed. It's the silent whistle-blower on the stock level of each inventory item.
Purchase Order: This is the lifeline that connects restaurants to their vendors. It's a formal request to replenish the stock, a beacon that signals the arrival of fresh goods.
Stock: These are the main actors on the restaurant stage. They can range from raw ingredients like a vibrant bushel of tomatoes to delightful menu items like a sizzling margherita pizza.
Vendor Management: It's a delicate dance with suppliers, a tactful negotiation to secure the best quality ingredients at the most reasonable costs.
These are but a few terms that form the language of food inventory management. Each one plays a vital role in crafting the culinary experiences that a restaurant delivers to its patrons. So next time you dine out, remember, there's another performance behind the scenes, orchestrated by the maestro we call the food inventory software.
Why Restaurant Inventory Management Matters
In the bustling heart of a restaurant, efficient inventory management is like the steady beat of a drum, integral yet often unnoticed. The silent choreographer aligns the dance of supply and demand, ensuring each menu item is available when patrons crave it. Each ingredient is meticulously tracked, from the fresh, earthy basil garnishing your favorite pasta to the tender, expertly cooked steak.
The magic, however, lies beyond mere numbers. Picture a performance, a ballet of balance. Each inventory item, whether a humble potato or a delicate truffle, plays its part in the culinary orchestra. This is where minimizing food waste comes into play, transforming it from a daunting challenge into a harmonious symphony.
But, the crescendo is reached when cost control enters the picture. Imagine knowing the cost of each dish, right down to the drizzle of olive oil or the sprinkle of sea salt. This is the secret sauce to profitability, the key to turning every penny saved into profit earned. Enter food inventory software, the technological maestro that turns the mundane task of inventory management into a powerful business tool.
Through the lens of your software, gain insights that propel smarter decisions. From menu creation to purchase orders, every aspect is optimized. In essence, restaurant inventory management is an epicurean conductor, subtly orchestrating a memorable dining experience for your customers. So, next time you relish a meal at your favorite eatery, remember there's a symphony playing in the background, dictated by the rhythm of efficient inventory management.
Manual Restaurant Inventory Management
In the heart of a bustling kitchen, manual restaurant inventory management unfolds like an intricate ballet. Picture a restaurant owner, their hands deftly weaving through stacks of produce, taking inventory count. Each ingredient is meticulously logged, from the crimson crunch of apples to the rustic aroma of fresh-baked bread.
The task is laborious, yet there's a rustic charm to it. The tactile pleasure of handling fresh produce, the reassuring rhythm of manual stock check. It's like a backstage pass into the soul of your restaurant. Simultaneously, it's a dance with numbers, a delicate balance between inventory levels and stock turnover.
Enter the humble clipboard, the unsung hero of manual inventory management. Its role? Record purchase orders, track inventory movement, and monitor stock levels. Unassuming yet indispensable, it's a testament to the quaint charm of tradition.
However, the process has its pitfalls. The monotony of counting each inventory item. The risk of human error in inventory control. The daunting challenge of tracking goods sold with mere pen and paper. It's a dance that demands precision and meticulous attention.
So, why endure the hurdles? For some small business owners, it's about cost control. For others, it's the allure of hands-on management. But in the digital age, a shift is unfolding. The stage is set for a new player – food inventory software.
A seamless blend of tech and tradition, this software promises efficiency without compromising the personal touch. It's transforming the art of inventory management by offering real-time tracking, feature-loaded interfaces, and vendor management capabilities.
Stay tuned as we delve deeper into this digital revolution. Explore the transition from manual methods to intelligent software for managing inventory. It's time to turn the spotlight onto the silent epicurean maestro, the food inventory software.
Inventory Management Software
Imagine a symphony, a seamless blend of harmony and rhythm. This is the world of inventory management software. The software is a maestro, its wand waving in the form of automated processes that efficiently manage your food inventory. The melodies it orchestrates are:
Real-time Tracking: Here, the software shines as a vigilant sentinel. It constantly supervises stock levels, informs you of shortages, and ensures adequate inventory turnover. It's your secret weapon against food waste.
Efficient Ordering: It's like an intuitive partner, forecasting the need for fresh supplies. It automates purchase orders, securing a regular inflow of ingredients while maintaining inventory control.
Cost Control: It's a financial guru calculating the cost of each menu item down to the last sprinkle of spice. It's your guide to effective cost control, transforming every cent saved into profit earned.
Data-Driven Insights: It's a crystal ball offering insights for smarter decision-making. Think menu creation, vendor management, and predicting seasonal demand; it's all at your fingertips.
Enhanced Efficiency: It streamlines tracking, simplifies management, and reduces human error. In essence, it's an enabler of efficiency, the silent partner in your culinary success story.
Inventory management software is more than a tool. It's a companion, a culinary virtuoso conducting the orchestra of your thriving restaurant. Even amidst the sizzle and aroma of the most bustling kitchens, it stands as the silent hero, relentlessly working to ensure your success. Remember, every note it plays, every rhythm it dictates, contributes to the beautiful symphony of your restaurant's success. So, indulge in the music and let the software lead the way to a more profitable restaurant.
Choosing the Right Food Inventory Software for Your Restaurant
Choosing the right food inventory software for your restaurant is akin to selecting the perfect ingredients for your signature dish. Much like every ingredient, each software brings unique flavors, blending seamlessly into the symphony of your restaurant's operations.
Begin your quest by asking the right questions. What are your restaurant's specific needs? Do you crave real-time tracking or yearn for automated purchase orders? Or the promise of data-driven insights sets your heart racing. Much like a culinary expedition, this quest is about understanding your tastes.
As you explore the options, picture yourself in a bustling market brimming with the rich aromas of fresh produce and spices. Each software is a stall, showcasing a splendid array of features, each more enticing than the last. Some offer robust real-time tracking, keeping a vigilant eye on your stock levels. Others shine with their automated ordering capabilities, ensuring your kitchen never runs out of essentials.
Consider the software's user interface, as this is the stage upon which the magic will unfold. Is it intuitive and easy to navigate? Does it offer comprehensive reports and data-driven insights? Like the crisp crunch of fresh greens or the comforting warmth of a hearty stew, the right software will resonate with you.
Lastly, the cost factor. After all, every cent saved is a cent earned. As you browse through the virtual marketplace of food inventory software, remember that it's not just about choosing a tool. It's about finding a partner, a silent maestro who will conduct the symphony of your restaurant's success. So, embark on this culinary adventure, and let your senses guide you towards the perfect software.
Understanding Your Needs
Understanding your unique needs is the first step to finding the right food inventory software. Imagine standing at the mouth of a bustling bazaar, ready to explore. Each turn promises a discovery, a hidden gem that could revolutionize your restaurant's inventory management.
Begin by tapping into your experiences. Recall the thrill of a bustling dinner service, the soothing calm of a well-stocked pantry, or perhaps the frustration of a missed delivery. Let these experiences shape your search, guiding you towards software that complements your restaurant's unique rhythm.
Consider the size of your establishment. Are you a cozy, intimate bistro or a sprawling, multi-cuisine banquet? Do you serve a tight, curated menu or a diverse array that changes with the seasons? Each detail matters, painting a vivid picture of your needs.
Next, contemplate your crew. Are they tech-savvy wizards adept at navigating complex software? Or do they appreciate simplicity, a clean, intuitive interface that's easy to master? Their comfort with the software is crucial in ensuring seamless integration.
Furthermore, consider your goals. Are you seeking to tighten cost control, reduce food waste, or improve vendor relations? You aim to streamline ordering, optimize menu pricing, or gain insightful analytics. Each goal narrows your search, aligning you with software that truly resonates with your needs.
Finally, think about your budget. Balancing cost with functionality is a delicate dance, a juggling act that requires careful thought. Remember, the right software is an investment, a tool that pays dividends by enhancing efficiency and driving profitability.
Embarking on this journey of understanding your needs is akin to peeling an onion. With each layer, you delve deeper. You uncover insights, reveal priorities, and craft a detailed roadmap to find your ideal food inventory software.
Assessing Your Restaurant's Size and Scale
Assessing the size and scale of your restaurant is akin to stepping back and admiring a masterpiece. Each detail, be it the number of tables or the vastness of your menu, weaves into the tapestry of your establishment.
Imagine standing at the helm, taking in the bustling scene. Can you hear the cutlery clatter, the content diners' murmur, and the sizzling symphony from the kitchen? These sounds capture the rhythm of your establishment, hinting at the scale of operations.
Next, consider the menu. Is it a curated selection of your finest creations or a vibrant palette of dishes catering to diverse palates? Remember, the size and diversity of your menu directly influence your inventory needs.
Then, turn your attention to the floor. Do the tables sprawl across a grand dining hall, or are they huddled in a cozy, intimate space? The number of tables, and thus potential diners, impacts the inventory required.
Lastly, glance at your storage space. Is it a vast pantry housing towering shelves or a compact room behind the kitchen? The storage area informs the extent and frequency of inventory replenishment.
This visual exploration is your key to selecting the perfect food inventory software. A masterstroke in your culinary symphony, it orchestrates the rhythm and flow of your restaurant's operations. So, engage your senses, embrace the experience, and let this journey steer you toward the ideal food inventory software.
Identifying Key Features
Identifying the key features of your desired food inventory software is much like a culinary journey, brimming with compelling choices. Picture yourself as a master chef, sifting through an array of features, each more enticing than the other. As you explore the digital marketplace, your senses come alive, seeking the perfect software to elevate your restaurant's operations.
Start by listing mandatory features akin to essential ingredients in your signature dish. Real-time tracking sets your pulse racing or automated purchase orders that promise efficiency. Each feature is a flavor, adding depth to your software selection process.
Next, consider the sizzle that comes with advanced features. Imagine them as exotic spices, adding a dash of innovation to your inventory management. Think of data-driven insights, predictive analytics, or vendor management capabilities. These features give your software a competitive edge, much like a secret sauce.
Furthermore, appraise the user interface. It's the stage where the magic happens, akin to your bustling kitchen. Look for a clean, intuitive design that's easy to navigate, much like a well-organized pantry. It's the key to ensuring seamless integration into your restaurant's operations.
Lastly, pay attention to the importance of customer support. Much like a reliable sous-chef, a robust support system is indispensable. It offers peace of mind, ensuring that help is readily available should you encounter any hitches.
Remember, identifying key features is more than just ticking boxes. It's about finding the perfect blend of efficiency and innovation, the secret recipe for your restaurant's success. So, embark on this exciting journey and let your intuition guide you to the perfect food inventory software.
Budget Considerations
In the bustling marketplace of restaurant operations, budgeting is the balancing act that crowns your performance. Picture yourself as a seasoned performer, juggling the spheres of functionality and cost. Each decision, each choice, carries the weight of hard-earned coins, teetering on the edge of your budget.
Like a master chef, you must negotiate the flavors of financial prudence with the spices of operational efficiency. It's a delicate dance, a simmering stew of decisions that shape your restaurant's future. Remember, the essence of a well-crafted budget lies in its capacity to enhance profitability without compromising on quality.
The cost of food inventory software should be viewed as an investment, a seed sown for a bountiful harvest of profits. It's not just about minimizing expenses but about maximizing value. Every dollar spent fuels the culinary machinery, driving your restaurant towards a more efficient, profitable future.
So, step onto this financial stage with a keen eye and a firm resolve. Let your experiences guide you, and your intuition lead the way. As you navigate the myriad choices, let the melody of financial prudence resonate in the symphony of your restaurant's success story.
Evaluating the Cost-Benefit Analysis
Evaluating cost-benefit analysis is akin to a master chef tasting a simmering broth, discerning the balance of flavors. Picture yourself at the stove, spoon in hand, brimming with anticipation. Each spoonful is a financial decision, a choice that shapes your restaurant's destiny.
Start by examining the costs. Imagine them as a dash of sharp vinegar, balancing the sweetness of benefits. Did you feel the bite of upfront expenses or the subtle tang of recurring costs? Their weight is crucial in this delicate dance of flavors.
Next, savor the benefits. They are the honeyed sweetness, the promise of efficiency, and profitability. Does the software offer real-time tracking or automated ordering, painting a promising picture of reduced food waste and improved cost control?
The key is in the balance. Like a perfectly seasoned dish, the right software offers a harmonious blend of costs and benefits. It presents a tantalizing prospect of improved operations, promising a higher return on investment. A well-calculated cost-benefit analysis is a testament to this balance, echoing in the symphony of your restaurant's success story.
Finally, remember that this analysis is more than a financial exercise. It's a sensory experience, a culinary journey through the bustling marketplace of food inventory software. So, let your senses guide you to a prudent choice that resonates with your restaurant's rhythm and complements its unique flavor.
Integration with Existing Systems
Integration with existing systems is much like a carefully choreographed dance. Imagine yourself at the heart of a grand kitchen, the symphony of your restaurant humming in the background. Amidst this bustling scene, your food inventory software steps onto the stage. It seamlessly syncs with your point of sale system, registers, and other digital tools, creating a harmony that reverberates throughout your operations.
This effortless integration is a testament to compatibility, a nod to the shared language spoken by your digital tools as they exchange data, whispers of real-time inventory updates, sales reports, and insightful analytics echo. This meaningful dialogue offers information, guiding you towards informed decisions and successful strategies.
In this dance, efficiency takes the lead, ensuring your operations move with a smooth, seamless rhythm. Meanwhile, accuracy follows in step, reducing human error and shedding new light on your inventory management. As the dance reaches its crescendo, enhanced productivity is the standing ovation, rewarding the performance with improved profitability.
Remember, this integration makes your food inventory software more than a tool. It's a key player in your restaurant's symphony, a silent maestro conducting the rhythm of your operations and driving your success story. So, as you embark on this journey, let the dance of integration guide you to the perfect software.
Compatibility with Point-of-Sale Systems
Compatibility with point-of-sale systems is a lot like finding the perfect dance partner. Imagine your food inventory software gracefully twirling into the rhythm of your restaurant's operations, matching step for step with your point-of-sale system. This elegant dance is a delicate interplay of communication and synchronization, a dazzling display of harmony that captivates the audience.
As the music builds, data begins to flow. It's a riveting performance that weaves a rich tapestry of real-time inventory updates, sales reports, and insightful analytics. Each thread, each data point, adds a vibrant hue to your operations, painting a vivid picture of efficiency and accuracy.
Moreover, each pirouette, each data exchange, is underpinned by trust. This trust is the foundation of your software's compatibility with your point-of-sale system, ensuring a seamless performance that captivates the audience and drives your restaurant's success story.
Ultimately, it's about finding the right partner, a point-of-sale system that perfectly complements your food inventory software. So, embark on this dance, and let the rhythm of compatibility guide you toward the perfect software, a silent maestro conducting your restaurant's symphony of success.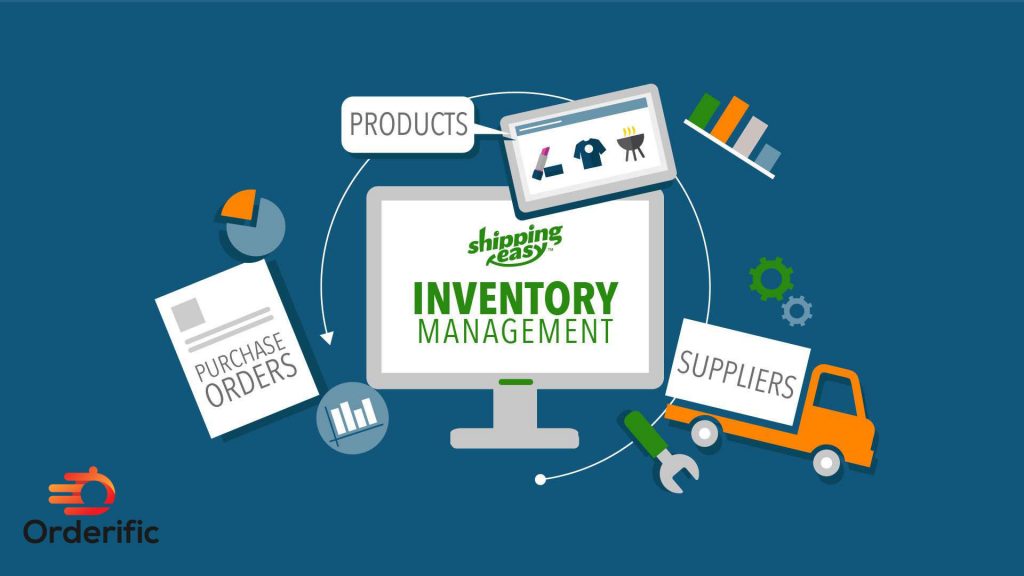 Software Training and Support
Software training and support are akin to having a seasoned chef guiding you in a complex recipe. Picture yourself in the vibrant bustle of a busy kitchen, the comforting aroma of your favorite dish wafting through the air. Suddenly, you feel a guiding hand, a reassuring presence easing you through the intricacies of your food inventory software.
Through every click and every feature, the support team is right there, illuminating the path and dispelling the shadows of confusion. Think of them as your culinary companions, offering a helping hand when the recipe seems daunting or the software appears intricate. Their assistance lends an air of confidence, adding a dash of certainty to your digital journey.
Furthermore, consider the warmth of software training. Imagine it as a friendly cooking class, transforming complex procedures into effortless maneuvers. Each lesson unveils a new layer, a fresh perspective on your food inventory software. As the lessons progress, you grow comfortable, even fluent, in navigating the software.
Remember, good software is accompanied by solid training and consistent support. The secret ingredient transforms your culinary journey into a delightful experience, an engaging tale of discovery and growth. So, savor the journey and let the training and support guide you toward mastering your ideal food inventory software.
Ease of Use and Learning Curve
The ease of use and the learning curve of food inventory software is akin to mastering a new recipe. Imagine yourself in the heart of a bustling kitchen, the simmering pot of a new dish in front of you. Initially, the process might seem daunting, like deciphering a complex code. However, with time and patience, the unfamiliar becomes a comforting routine.
Consider the software's interface. Visualize it as your recipe book, guiding you through the intricate inventory management steps. A well-designed, intuitive interface is like a written recipe, making navigation feel effortless and enhanced with familiarity.
Next, ponder the learning curve. Envision it as the time it takes to perfect that new recipe, from raw ingredients to a beautifully plated dish. The software should be straightforward, allowing you to grasp its functions swiftly, like getting the hang of stirring that pot just right.
Lastly, remember the value of practice. As the perfect dish results from careful preparation and repetition, so does mastering your food inventory software. It's a journey marked by progress, one click at a time, adding a sprinkle of confidence to your operational efficiency.
So, delve into this new culinary adventure. Let the ease of use and learning curve of your food inventory software guide you toward a more streamlined, profitable future for your restaurant.
Evaluating Software Reviews and Testimonials
Evaluating software reviews and testimonials is like attending a grand feast, a symphony of diverse experiences. Picture yourself amidst a vibrant gathering, each guest sharing their unique tale of the food inventory software. Their words, rich with experience, are the appetizers that whet your curiosity.
Every review is a flavorful morsel, a bite-sized insight into the software's performance. These help you discern the software's texture, be it the crisp efficiency or the subtle tang of user-friendliness. Over time, these diverse reviews blend into a wholesome portrayal of the software, a rich stew of perspectives.
Meanwhile, testimonials provide a hint of sweetness. They're the desserts of this grand feast, the crowning glory. Glowing words of praise with success stories add an irresistible allure to your software choice. They're satisfying narratives, testifying the software's impact on real-world operations.
Savor this feast of information. Let the symphony of reviews and testimonials guide your palate, influencing your choice of food inventory software. This journey, peppered with diverse experiences, is a culinary adventure that guides you toward an informed, delicious decision.
Considering User Experiences
Considering user experiences in your quest for the perfect food inventory software can be likened to sampling a buffet of diverse culinary delights. Each experience, laden with insights, is a unique flavor, adding depth to your understanding. Picture yourself at this buffet, plate in hand, anticipation whetting your appetite.
Start with the mild flavors, the basic features and functionalities. Feel their impact on daily operations as they melt into the rhythm of restaurant management, adding a touch of ease and efficiency. Next, savor the richer experiences. These are the advanced features, the secret spices that add an exotic zing to your operations. Their complexity may initially intimidate; however, once mastered, they become an irreplaceable part of your software pantry.
Attentively listen to the stories of other users. Their narratives are the dessert, the sweet notes that highlight the practical benefits of the software and the potential challenges. Amidst these tales, look for your own story. How does your restaurant's current situation resonate with these experiences? Can their solutions become your guiding light?
Remember, considering user experiences is more than just a fact-finding mission. It's a sensory journey, a culinary adventure that guides you towards the perfect food inventory software. So, take a bite, savor the insights, and let the diverse experiences guide your decision.
Analyzing Overall Reputation and Reliability
Analyzing food inventory software's overall reputation and reliability is akin to being a critic at a gourmet restaurant. Imagine yourself in a luxurious dining room, the ambiance setting the stage for culinary critique. Each dish served is a feature of the software, prepared with precision and presented with flair.
Start by considering the restaurant's reputation. This is the software's standing in the business community and its collection of accolades and awards. Much like a restaurant's star rating, it gives you an initial impression, a hint of the upcoming culinary adventure.
Next, delve into the reliability of the dishes served. This is the software's consistency in delivering on its promises, akin to the chef's ability to produce exquisite meals consistently. Tasting this reliability, you discern the software's ability to withstand the heat of your restaurant's kitchen.
Ultimately, analyzing reputation and reliability is a gourmet experience for the discerning palate. It's about finding the software with a stellar reputation and unwavering reliability, the one that earns a glowing review. So, let your senses guide you through this gourmet critique, leading you to the finest food inventory software.
Understanding Pricing and Value Proposition
Understanding food inventory software's pricing and value proposition is like exploring an exotic spice market. Picture yourself amidst the vibrant colors and enticing aromas; each stands offering a unique blend of quality and price. The adventure begins with a clear budget in mind, a discerning eye for value, and a heart full of excitement.
First, you encounter the pricing, much like the enticing scent of a rare spice. Each software package presents a different cost structure and an intricate recipe of features and benefits. Your task is to sift through them to find that perfect blend that satisfies your palate without straining your pocket.
Next comes the value proposition, the heart and soul of each spice blend. The unique features, support, and ease of use set one software apart from the crowd. Like the skilled spice merchant who knows the worth of his goods, you must also understand the true value hidden beneath the price tag.
Ultimately, it's about finding the right balance. Imagine it as the perfect blend of spices, a flavor harmony that enriches your dish without overpowering it. The ideal food inventory software offers a robust value proposition at a reasonable price, a perfect blend that elevates your restaurant's operations to new heights.
So, embark on this sensory journey. Let the vibrant market of pricing and value propositions guide you toward the perfect software. This tool adds a dash of efficiency and profitability to your restaurant's operations.
Opting for Scalability and Future-Proof Features
Opting for scalability and future-proof features in food inventory software is akin to planting a sapling in a fertile garden. Envision yourself as a diligent gardener, nurturing your plant, watching it grow, adapt, and blossom amidst changing seasons. This sapling symbolizes your food inventory software, its growth mirroring your restaurant's expanding operations.
Scalability: Much like a sapling growing into a towering tree, your software should have the capacity to expand alongside your business. As your operations grow, so should your software's capabilities. Effectively, it should be capable of managing increased inventory, more complex supply chains, and expanding customer bases without a hitch. It's the robust trunk supporting your expanding canopy.
Future-Proof Features: Imagine these as the tree's ability to adapt to changing seasons. Your software should be resilient, flexible, and adaptable, ready to evolve with technological advancements. In other words, its design should seamlessly incorporate new modules, updates, and features, ensuring your operations are always at the forefront of innovation. It's the evergreen foliage that thrives through seasons.
User-friendly Updates: Consider this as the tree's seamless growth, where each new branch integrates flawlessly into the existing structure. Your software should offer new updates and features in a way that's easy to incorporate into existing workflows. As a result, training time is minimized, and adaptation feels like a natural evolution, not a disruptive change. It's the harmonious blend of old and new, a testament to sustained growth.
In conclusion, opting for scalable and future-proof food inventory software is planting a seed for long-term success. It's about choosing a sapling that will gracefully transform into a sturdy, resilient, and adaptable tree, flourishing amidst your restaurant's vibrant garden of operations. So, nurture your processes. Let the growth of your food inventory software guide you toward a fruitful, efficient, and prosperous future.
Conclusion
Embarking on the journey of efficient food inventory management is like plunging into a culinary adventure. With the right food inventory software, each step becomes a flavorful experience, a dash of efficiency, and a pinch of profitability. Each feature unfolds like an exotic spice, enriching your operations and transforming your restaurant into a symphony of streamlined workflows. Yet, amidst this vibrant palette of experiences, Orderific stands out. Offering the perfect blend of increased revenue, decreased operational costs, and an enhanced customer experience, it's your trusted companion in this culinary journey. With Orderific by your side, savor the pleasure of automated tasks, tailor-made marketing, and an intuitive interface. It's more than just software; it's the secret ingredient for your restaurant's success. Craving to explore Orderific's capabilities? Schedule a FREE DEMO today and embark on the path to more profit.
FAQs
What is food inventory software, and how does it help restaurants or businesses manage their inventory?
Food inventory software is a digital tool that automates inventory tracking, reduces waste, and enhances restaurant operational efficiency.
What are the key features and functionalities of food inventory software?
Key features include real-time inventory tracking, automated ordering, waste reduction, and accurate food cost calculations.
How can food inventory software streamline processes and reduce waste in the food service industry?
Food inventory software improves efficiency by automating ordering, tracking inventory in real-time, and identifying wastage trends.
Are there any specific benefits or advantages of using food inventory software compared to traditional manual inventory management methods?
Food inventory software eliminates human error, saves time, improves data accuracy, and provides valuable insights for decision-making.