Welcome, food truck lovers and aspiring entrepreneurs! In the bustling world of street food, creating a memorable visual identity is paramount. Picture this: An eye-catching food truck wrapped in vibrant colors, effortlessly drawing a crowd. The aroma of delicious food wafting through the air, the sight of a stunning logo, and the sound of potential customers eagerly lining up. These are the hallmarks of successful food truck branding and design. This post provides a roadmap, guiding you through creating a strong brand identity. From strategic logo design to effective restaurant branding tactics, we'll unveil the secrets of making your food truck business irresistible. Ready to embark on this exciting journey? Let's roll with it!
Know Your Food Brand
Embarking on a food truck venture begins with self-discovery. It's essential, first and foremost, to comprehend your food brand. What does it stand for? Moreover, what unique mouthwatering cuisine do you offer? Perhaps your food truck bursts with the sizzle and spice of authentic street tacos. It may be the sweet, heady aroma of freshly brewed coffee that sets you apart.
The unmistakable scent of your food should waft through the air, enticing potential customers from afar. This is your chance to create an ambiance that appeals to the senses, painting a vivid picture immediately. Your food truck's visual identity, from the logo to the color scheme, should mirror this sensory experience. Aesthetics matter, after all, in the street food arena.
Your logo, the emblem of your brand, needs particular attention. Strive for a design that's both simple and memorable. Consider the most iconic food truck logos-they're straightforward yet striking. They tell a story, a narrative that resonates with the customer.
Your brand voice, too, is integral to your food truck's ambiance. It should echo across your marketing channels, creating a consistent, friendly, and engaging dialogue with your customers. Let your brand voice be your food truck's heart and soul, the human touch that turns first-time customers into loyal fans.
By mastering these elements, you'll create a strong brand identity. One that commands attention and leaves a lasting impression in the bustling world of food trucks. That is knowing your food brand.
Lock it Down with a Mission Statement
Visualize your mission statement as the compass guiding your food truck journey. It's more than just words on a page; it's the heartbeat of your brand. Every successful food truck business starts with a clear, concise mission. What's yours?
Sit back, take a deep breath, and think: what drives your passion for the street food scene? Is it the joy of creating mouthwatering culinary delights? It's the thrill of connecting with customers over a shared love for unique flavors. Whatever your motivation, channel it into crafting a powerful mission statement.
Remember, your mission statement should resonate with your customers. It's not just about you; it's about them too. Make them feel valued, cherished, and part of your food truck's story. Aim to balance showcasing your culinary prowess and acknowledging your customers' role in your journey.
Creating a solid brand identity is no walk in the park in the whirl of the bustling food truck business. However, a compelling mission statement can make the journey smoother. It'll serve as a beacon, illuminating your path and steering your brand towards success. Whether you're revamping a logo design or strategizing food truck promotion, always keep sight of your mission. It's the anchor keeping your brand grounded amid the currents of the street food scene.
So, food truck owners take this crucial step. Define your mission, engrave it in your brand's identity, and let it guide you toward becoming the hottest food truck in town.
Get Professional Design Help
Regarding food truck design and branding, professional assistance can be a true game-changer. Imagine working with a skilled graphic designer, their minds brimming with fresh, innovative logo ideas. Each stroke of their brush brings your visual identity to life, blending vibrant hues and unique design elements seamlessly. The result? A stunning logo and a food truck wrap that's bound to turn heads.
But the magic doesn't stop at aesthetics. This graphic design wizard also understands your customers. They craft an appealing visual narrative that resonates with your audience and echoes your brand voice. The result? Greater brand recognition and increased customer loyalty.
The best part? You're not alone in this journey. While this expert shapes your food truck's visual identity, you continue to focus on what you do best: creating mouthwatering street food. It's a harmonious blend of culinary artistry and design prowess, a perfect recipe for success in the bustling world of food trucks.
So don't hesitate, food truck owners. Investing in professional design help is more than just a wise marketing strategy. It's your ticket to creating a solid brand identity that captivates customers and rivals. March towards your dream of being the hottest food truck in town, backed by a design that's as savory and unique as your cuisine.
5 Steps to Building a Food Truck Brand
Imagine the pulsating heart of a food truck brand crafted passionately and precisely. This exciting journey unfolds in five meticulously planned steps. Like a culinary masterpiece, each step blends creativity, strategy, and individuality.
Develop a Mission Statement for Your Food Truck: Just like a secret recipe, a mission statement adds a unique flavor to your food truck brand. It sets the tone, portrays your values, and carves a niche in the bustling food truck scene.
Position Your Food Truck Brand in the Market: Identify your place in the food truck market immediately. Understand your competitors, gauge your strengths, and strategically position your brand. This is the secret sauce of success.
Find Your Food Truck Brand Identity: It's time to delve deeper. Dive into the essence of your brand, define your personality, and create a compelling brand identity. This layer of your brand is as crucial as the perfect filling in a delicacy.
Develop the Look and Feel of Your Food Truck Brand: Next, focus on aesthetics. From color schemes to logo design, create a visual appeal that mirrors your brand's personality and leaves a lasting impression on the customers. Think of it as the eye-catching garnish on a plate.
Create a Brand Book for Your Food Truck: Consolidate your branding efforts in a comprehensive brand book. This vital document maintains consistency, guiding all marketing initiatives and ensuring your brand's integrity, much like a trusted cookbook.
Embarking on this journey to build a food truck brand is akin to preparing a gourmet feast. Each step is a unique ingredient, blending seamlessly to create a successful brand as delightful and memorable as a sumptuous meal. So, food truck owners, gear up to cook up a storm on the streets!
Unlock the Power of Social Media for Your Food Truck
With the right strategy, social media has become a powerful ally in the food truck business. Picture this: Photos of tempting dishes, fresh from your food truck, shared instantly with thousands of followers. The grill sizzle, the vibrant colors of fresh ingredients, and the creative presentation are all captured in a single post. Your food truck's visual identity permeates the digital world beyond the physical design.
Your brand voice resonates through witty captions and engaging narratives. It creates a personal connection, transforming customers into loyal fans. Meanwhile, the comments section buzzes with activity. Customers share their experiences and their compliments, enhancing your brand recognition.
Your brand's mission statement, once confined to official documents, now reaches a wider audience. It's broadcasted through inspiring posts and shared across networks, amplifying your unique food truck brand. Moreover, creative hashtags extend your reach, introducing new potential customers to your food truck.
Through social media, your food truck transcends geographical boundaries. It taps into the digital realm, casting a wider net for customer engagement. Indeed, unlocking the power of social media is a crucial step in the journey to food truck success. It's your key to a thriving online community, a bustling food truck, and a strong brand identity.
Crafting a Food Truck Website That Sells
In the digital age, a food truck's success extends beyond the physical wheels. Delving into the virtual world, a well-crafted website becomes a food truck owner's trusted ally. It serves as a melting pot, blending the flavors of a strong brand identity, enticing visuals, and user-friendly design.
Firstly, the scent of authenticity wafts through a well-defined brand voice. Representing the heart and soul of your food truck, this voice resonates throughout the website, adding a personal touch to the virtual experience. Coupled with a clear, concise mission statement, it paints a vivid picture of your food truck's unique narrative.
Next, the visual appeal. Eye-catching images of your food truck, its mouthwatering cuisine, and happy customers serve up a feast for the eyes. The vibrant colors of the website design echo your food truck's visual identity, creating a harmonious blend of aesthetics.
However, it's about more than just looking good. A great website is easy to navigate, ensuring potential customers can explore with ease. User-friendly design elements, such as an easy-to-find menu and clear contact information, are as vital as the perfect food truck design.
Social media integration is the cherry on top. With just a click, visitors can delve into your vibrant social media presence, experiencing the buzz of your food truck community. Much like the aroma of your food truck's best dish, this digital connection draws potential customers, turning browsers into buyers.
So, step into the digital realm. Craft a food truck website that sells, and watch your brand recognition soar in the bustling world of street food. After all, a successful food truck brand is a blend of robust physical and digital presence.
Harnessing Customer Feedback for Brand Improvement
Customer feedback, like a secret ingredient, can elevate your food truck brand. Picture this: a vibrant array of praise and constructive criticism comments flowing in from your valued customers. Each word, like a unique flavor, enriches your brand's identity.
Now, imagine harnessing this feedback effectively. Like a skilled chef, you sift through these comments, separating the wheat from the chaff. You listen, empathize, and respond, transforming customer feedback into tangible brand improvements. This process, though challenging, is as rewarding as preparing a perfect dish.
In essence, customer feedback paints a vivid picture of your brand's strengths and areas for improvement. Much like the aroma wafting from your food truck, it provides a sensory snapshot of your customer's experience. The praise highlights your strengths, giving a morale boost. Meanwhile, constructive criticism acts as a catalyst for change, pushing you toward improvement.
Moreover, engaging with customers adds a warm, human touch to your brand. By addressing feedback, you show customers that their voice matters. This engagement nurtures trust and loyalty, integral ingredients for a successful food truck brand.
Ultimately, the art of harnessing customer feedback is a testament to your dedication. It reflects your commitment to improvement and customer satisfaction. Finally, this customer-centric approach distinguishes a thriving food truck brand from the rest. So, step up, engage, and harness the power of customer feedback. After all, your customers are the lifeblood of your food truck business.
Turning Customer Reviews Into Actionable Insights
Customer reviews can be a goldmine of actionable insights for your food truck business. Picture each review as a window, offering glimpses into the customer's mind. Through these windows, you can discern their preferences, identify potential areas for improvement, and gain a deeper understanding of your market position.
The process begins with actively seeking out reviews. Like a culinary explorer, you navigate through a sea of comments, gleaning insights from each one. Positive reviews serve as a pat on the back, confirming your strengths and boosting your morale. Conversely, less-than-stellar reviews, while initially disheartening, provide a roadmap for improvement.
But remember, every review counts. Each one adds a unique flavor to your understanding of customer perception. It's about piecing these snippets of information together building a comprehensive image of your brand's performance. From these insights, you can draft a plan of action, effectively transforming feedback into tangible brand improvements.
Thus, customer reviews become more than just words on a screen. They breathe life into your brand's journey, shaping its evolution. So delve into the world of reviews, and let them guide your food truck to more tremendous success.
The Art of Responding to Customer Feedback
Mastering the art of responding to customer feedback is akin to performing a delicate dance. Each step and word must be carefully chosen, aiming to acknowledge, appreciate, and assure. This dance begins with active listening, the first step towards showing empathy and understanding. From there, it moves to accept the customer's viewpoint, a nod that their voice has been heard. The dance continues with the promise of taking action, an assurance that their feedback will spark change.
In this dance, silence is as potent as sound. It represents the quiet intervals of introspection; the moments spent reflecting on feedback and devising improvements. And then, the finale – the response. This final step transmits a clear message: customers matter. It's a dance that leaves an indelible impression, fostering trust and loyalty, vital ingredients in the recipe for a successful food truck brand.
Every step in this dance is choreographed precisely, and every word is chosen carefully. It truly is an art, the art of responding to customer feedback. But the journey doesn't end here. This dance paves the way for continuous improvement, setting the stage for ongoing success in the bustling world of food trucks. So, food truck owners, embrace this dance. Engage with your customers, and let their feedback guide your food truck toward more tremendous success.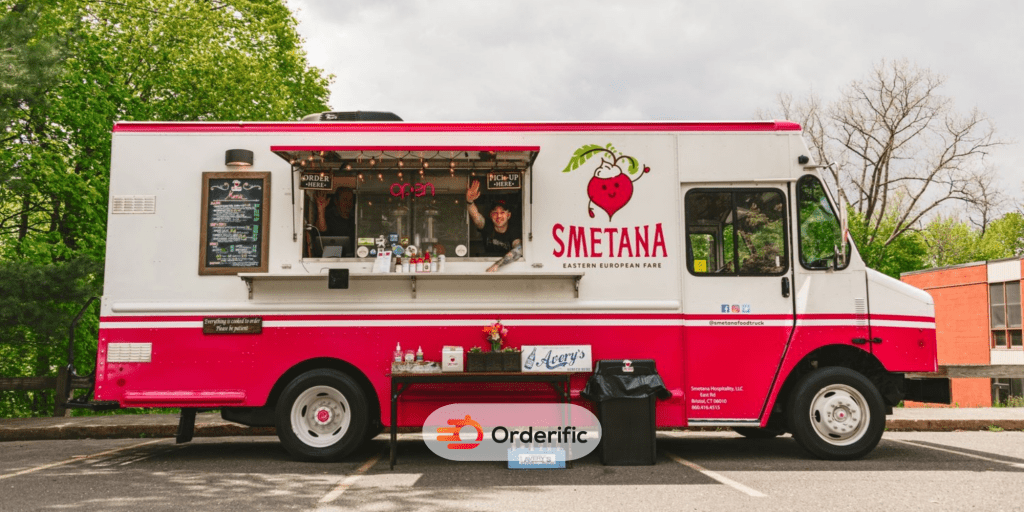 Navigating Local Regulations for Food Trucks
Navigating local regulations for food trucks is much like embarking on a culinary journey. Every step reveals fresh challenges, each akin to a unique spice, adding depth to the experience. The initial phase, brimming with paperwork, may feel like chopping onions; intense but necessary.
Gradually, the process unfolds, revealing layers of complexity. It's a dance with legality, nuanced with local bylaws and health codes. But, despite the hurdles, there's a hint of exhilaration. It lends a sense of purpose akin to the satisfaction of perfecting a complex dish.
The final step, securing permits, feels like garnishing a meal, a finishing touch that signals readiness. Although intricate, navigating regulations is an essential ingredient in the recipe for food truck success. Much like the aroma of a well-cooked meal, the sense of accomplishment is worth the effort.
As food truck owners, remember: the journey through regulations is as essential as the journey on the road. So, gear up for this adventure, and let it guide your food truck toward success.
The Role of Community Events in Boosting Food Truck Recognition
Community events serve as a vibrant stage, showcasing the charm of food trucks. Outside the bustle, food trucks bask in the spotlight, their visual identity drawing crowds. The tantalizing aroma of sizzling delicacies wafts through the air, tickling noses and arousing curiosity. Indeed, these events become a sensory carnival, engaging sight, smell, and taste. Each bite of the food truck's offerings tells a story, the unique flavors encapsulating its brand identity.
Meanwhile, the joyful chatter of satisfied customers echoes around, their words serving as a free, organic promotion. These events also offer a chance for feedback, every comment acting as a stepping stone towards brand improvement. Ultimately, community events are much more than a sales platform. They're a chance for food trucks to imprint their brand on the hearts and taste buds of the community. So, food trucks, seize these opportunities and watch your brand recognition soar.
Participating in Local Events: A Recipe for Success
Participation in local events is a key ingredient in the recipe for food truck success. Imagine a lively crowd, their eyes drawn to your truck's vibrant design. The air is filled with laughter, excitement, and the enticing smell of your specialties sizzling on the grill. Your vehicle, with its unique visual identity, becomes a beacon for food lovers, drawing them in with an irresistible culinary promise.
As the day unfolds, each dish served tells a unique story. The flavors blend perfectly, mirroring the harmonious mingling of community members. The joyful chatter of satisfied customers spreads like a delicious rumor, promoting your brand organically. Meanwhile, the feedback you receive is golden; each comment is a stepping stone toward brand improvement.
Indeed, these events are much more than an avenue for sales. They are a vibrant platform, helping your food truck leave a flavorful imprint on the community's heart and palate. Consequently, your brand recognition soars, much like the aroma of your best dish wafting through the air. So, seize these opportunities, food truck owners. Get involved in local events, and watch your brand soar to new heights.
Leveraging Community Events for Brand Exposure and Customer Engagement
Leveraging community events offers a rich palette of opportunities for your food truck. Basking in the energetic atmosphere, your food truck becomes a culinary spotlight. The vibrant design reflects your truck's visual identity and stands out in the lively milieu.
Firstly, the aroma of your delicacies sizzling on the grill tantalizes passersby. It tickles their curiosity, beckoning them closer for a taste. Your unique flavors tell a vibrant story as each bite is savored, encapsulating your brand's essence.
Meanwhile, the hum of satisfied customers echoes around. Their delight-filled exclamations serve as organic promotions, enhancing your brand exposure. Their feedback, too, proves invaluable. Each savory comment serves as a stepping stone toward brand enhancement.
Importantly, active participation in these events infuses your brand with a warm, human touch. By engaging with customers, you show them they matter, fostering trust and loyalty. It's this connection that transforms casual customers into brand ambassadors.
In conclusion, community events provide a golden opportunity. They serve as a vibrant stage, showcasing your food truck, boosting brand exposure, and fostering customer engagement. So, seize them. Let these events amplify your food truck brand, and watch your customer base grow.
Conclusion
In conclusion, the magic of a successful food truck lies in a harmonious blend of effective branding, thoughtful food truck design, and a captivating visual identity. These elements, akin to the vibrant spices in a delightful meal, enhance the customer's sensory experience. They paint a vivid picture of your brand, engaging their senses and leaving an indelible mark on their hearts and taste buds. Moreover, through these strategies, you infuse a warm, human touch into your food truck narrative, adding depth and authenticity. The journey to food truck success is a dance with branding and design, as intricate and rewarding as crafting a perfect dish. To ease this journey and elevate your customer experience, Orderific is at your service. Its valuable data enables you to tailor your marketing efforts, increasing revenue and decreasing operational costs. Automate the mundane and focus on the sublime! For more information on how Orderific can enhance your food truck business, schedule a FREE DEMO today.
FAQs
How do you brand a food truck?
Branding a food truck involves creating a unique visual identity, developing a distinct brand voice, and consistently marketing these elements.
What makes a good food truck design?
A good food truck design is visually appealing, reflects the brand's identity, and efficiently utilizes the available space.
What consumer trends make a food truck look successful?
A successful food truck taps into trends like health-conscious choices, exotic flavors, and sustainable, locally sourced ingredients.
How can I make my food truck look better?
To enhance your food truck's look, prioritize a visually appealing design that reflects your brand's identity and values.