Introduction
In the bustling world of food trucks, maintaining a clean and safe kitchen is not just a priority; it's a necessity. This guide is your ultimate checklist for ensuring spotless surfaces and a squeaky-clean espresso machine, keeping your customers safe and satisfied with every delicious dish you serve. Regular and deep cleaning are two sides of the same coin, working together to keep your mobile kitchen running smoothly. Even the most daunting cleaning tasks can become manageable with the proper checklists and some fundamental tools – a damp cloth, a descaling solution, and clean water.
Have you ever wondered how to clean your Keurig coffee maker or steam wand? Or how to properly use white vinegar or dish soap to clear stubborn residue from your carafe? We've got you covered. This guide even delves into the nitty-gritty of cleaning those hard-to-reach corners in your dishwasher. So, strap in, grab fresh water and a cloth, and let's dive in. Because cleanliness isn't just next to godliness in the food truck world – it's the foundation of a successful mobile kitchen, and your customers deserve no less.
Food Truck Front Counter And Seating Area Cleaning Checklist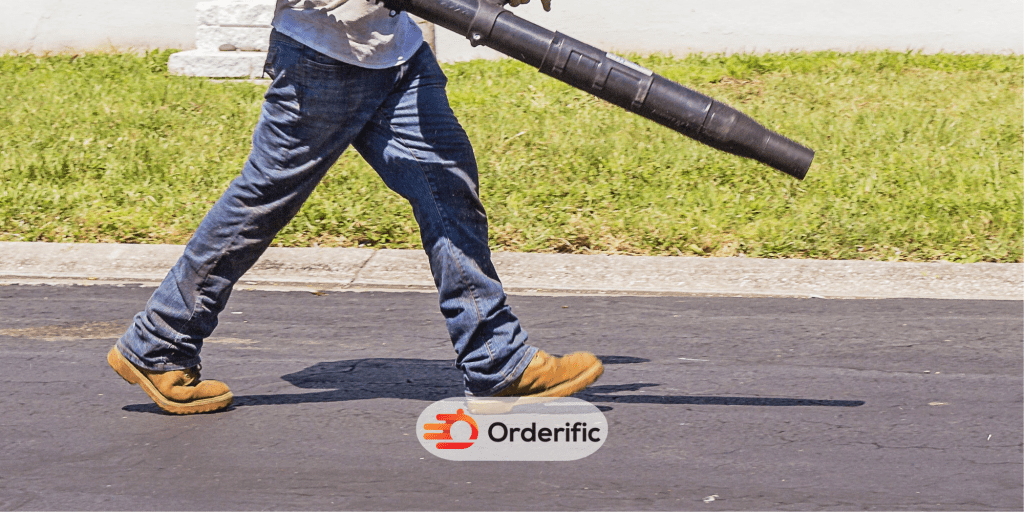 The front counter and seating area of your food truck play a crucial role in shaping the first impression that your customers have. It is not just about the delicious food you serve but also the overall experience you provide. A clean and well-maintained front counter and seating area showcasing your commitment to hygiene and quality and creating a welcoming atmosphere for your customers to enjoy their meals. It sets the stage for a memorable dining experience, where they can savor every bite while feeling comfortable and at ease. So, please pay attention to every detail, from the cleanliness of the counter to the comfort of the seating, as it all contributes to creating a positive and lasting impression on your valued customers.
Daily
Sanitize the Counter: To maintain a clean and hygienic environment, it is recommended to use a food-safe sanitizer when cleaning the counter. Cover the entire surface, including hard-to-reach corners and edges, ensuring a thorough and meticulous wipe-down. You can provide a safe and sanitized food preparation area by paying attention to these details.
Clean Seating Area: To ensure a positive customer experience, it is essential to thoroughly clean and sanitize all surfaces that customers may come into contact with. This includes diligently wiping seats, tables, and other areas with a suitable cleaning solution. By prioritizing cleanliness, you can create a welcoming environment that leaves a lasting impression on your customers.
Sweep and Mop the Floor: Keeping the floor clean and dry is essential to maintain a safe environment. Carefully sweep the entire area, paying close attention to the often overlooked corners and hard-to-reach underneath surfaces. By being meticulous in your cleaning efforts, you can effectively prevent any potential slips and spills, ensuring the well-being of everyone in the space.
Empty Trash Bins: To maintain a clean and hygienic environment, it is essential to ensure that trash doesn't overflow. Make it a habit to empty the bins at least once a day or even more frequently if needed. This simple yet effective practice helps keep the surroundings fresh and free from unpleasant odors or potential health hazards. So, let's stay proactive in managing our waste and contribute to a cleaner and healthier space for everyone!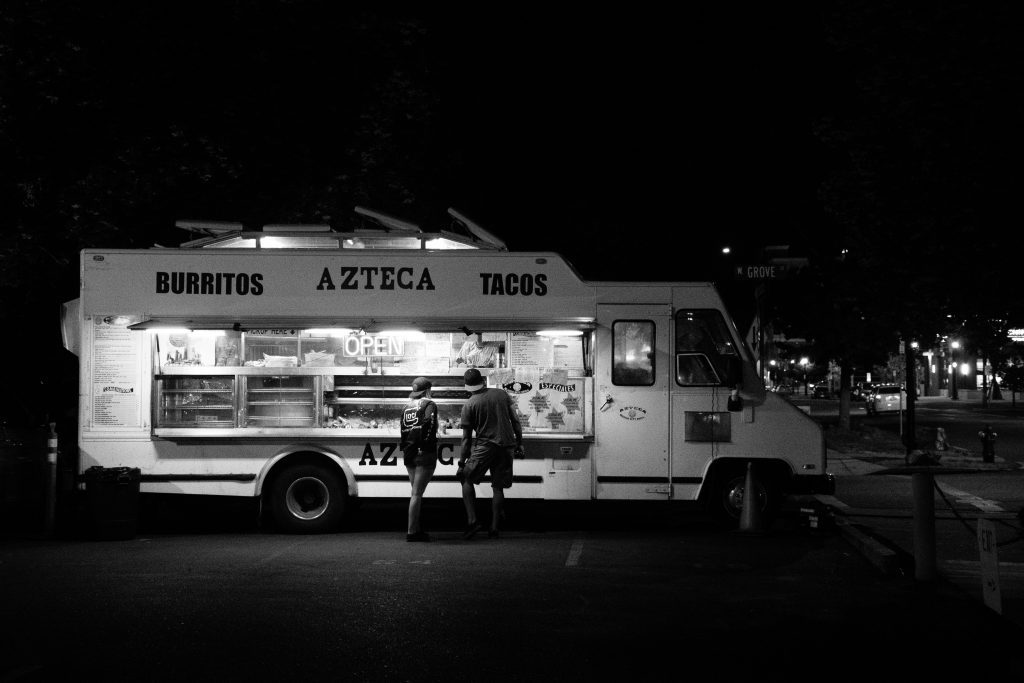 Weekly
Deep Clean Tables: To effectively clean tables, start by using warm water and dish soap. This powerful combination helps to effortlessly remove any stubborn sticky residue or unsightly stains, leaving your tables looking fresh and spotless. Don't forget to rinse thoroughly for a truly pristine finish!
Wipe Down Walls: For an effective cleaning of your walls, it is recommended to use a slightly damp cloth. Gently wipe down the walls, ensuring to remove any unsightly food splatters or stubborn fingerprints that may have accumulated over time. This simple yet thorough approach will leave your walls looking fresh and immaculate.
Dust Shelves and Counters: To ensure that your counters and shelves remain dust-free, it is recommended to regularly wipe them down with a clean and dry cloth. By doing so, you can effectively remove any accumulated dust particles and maintain a clean and tidy living space. This simple yet effective cleaning practice can help to preserve the overall cleanliness and appearance of your home or workspace.
Clean Windows: When cleaning your home, it's important not to overlook the windows. Take a moment to give them some well-deserved attention. Grab a reliable glass cleaner, and with a few spritzes, watch as it effortlessly removes any grime or fingerprints, leaving your windows crystal clear and sparkling. You'll be amazed at the difference it makes, bringing a renewed sense of brightness and clarity to your living space.
Sanitize Menus: If you have laminated menus, it is recommended to spray them with a food-safe sanitizer to ensure cleanliness and hygiene. After spraying, gently wipe them down with a clean cloth to remove any residue or contaminants, ensuring a safe dining experience for your customers.
Monthly
Deep Clean Floors: To effectively clean the floor, start by scrubbing it with warm water and a high-quality disinfectant cleaner. This powerful combination will not only remove any stubborn build-up of dirt and grime but also ensure a thorough and hygienic cleaning. Say goodbye to the unsightly mess and hello to a sparkling clean floor!
Clean Light Fixtures: Dust and clean light fixtures, ensuring they are free of any food particles or dust build-up. Take extra care to gently wipe the surfaces with a soft cloth, paying attention to every nook and cranny. By doing so, you'll not only maintain the cleanliness of your light fixtures but also enhance the overall ambiance of your space.
Deep Clean Seating Area: To ensure a thorough cleaning, start by removing all seats and tables from the seating area. Scrub and sanitize each surface meticulously, paying attention to hard-to-reach corners and crevices. And remember, don't overlook the importance of cleaning underneath the tables as well. Taking these extra steps will help maintain a clean and hygienic environment for everyone.
Wash Windows: To achieve maximum cleanliness and make your windows sparkle, it's recommended to thoroughly wash them both on the inside and outside. By removing dirt, dust, and smudges from all surfaces, your windows will not only look pristine but also allow more natural light to brighten up your space. So grab your cleaning supplies, take your time, and enjoy the satisfying results of crystal-clear windows that enhance the beauty of your home or office.
Conclusion
Running a successful food truck isn't just about the mouth-watering menu – it's also about maintaining a sparkling clean space that leaves your customers feeling safe, satisfied, and eager to return. By following this ultimate cleaning checklist, you can ensure that every surface, from the counter to the corners of your dishwasher, is spotless and sanitary. In the fast-paced world of food trucks, cleanliness is the backbone of customer satisfaction. Furthermore, Prioritize regular cleaning and deep cleaning sessions as these are crucial in maintaining the longevity of your kitchen equipment and the health of your customers. Remember, your commitment to hygiene and cleanliness doesn't just speak to your respect for your business, but also your respect for your customers. A clean food truck is a successful food truck.
Looking for an easier way to manage your food truck cleaning schedule? Orderific has got your back! Our digital platform provides numerous features to help you manage your food truck business effectively, including a well-organized cleaning schedule. So, Book a demo today to see how Orderific can streamline your operations and keep your food truck sparkly clean!
FAQs
Why is regular cleaning essential for food trucks?
Regular cleaning maintains hygiene, ensures customer safety, prolongs equipment life, and enhances the overall customer experience.
What areas of a food truck require special attention during cleaning?
Kitchen surfaces, cooking equipment, and customer seating areas require special attention during cleaning.
How can food truck owners ensure compliance with hygiene standards?
By diligently following cleaning checklists and adhering to local health department guidelines.
Are there specialized products or practices for effective food truck cleaning?
Yes, food-safe sanitizers and regular deep cleaning practices ensure effective food truck hygiene.