Welcome to the flavorful world of Colombia's food trucks, where every stop becomes an unforgettable gastronomic adventure. This dynamic food scene is a melting pot of cultures and cuisines, offering a vivid panorama of Colombia's diversity, all served on a plate!
Whether you're a foodie seeking new experiences, or a traveler for Colombian tastes, the food trucks have something to tantalize you. From the sprawling city of Bogotá to the Caribbean coast of Cartagena, let your senses be your guide as you devour delicious street food one food truck at a time.
Food Truck Culture in Colombia: A Gastronomic Fusion
This culture is a vibrant and ever-evolving culinary landscape, where traditional Colombian dishes are fused with flavors around the world. From classic arepas and empanadas to international favorites like burgers and tacos, there is something for everyone to enjoy at a Colombian food truck.
One of the things that makes Colombian food trucks so unique is their use of fresh, local ingredients. Many food truck vendors source their produce and meats from nearby farms. They are ensuring that their dishes are always of the highest quality. Additionally, Colombian food trucks are known for their creative and innovative menus, which often feature unique dishes that you won't find anywhere else.
Must-Try Colombian Food Truck Delicacies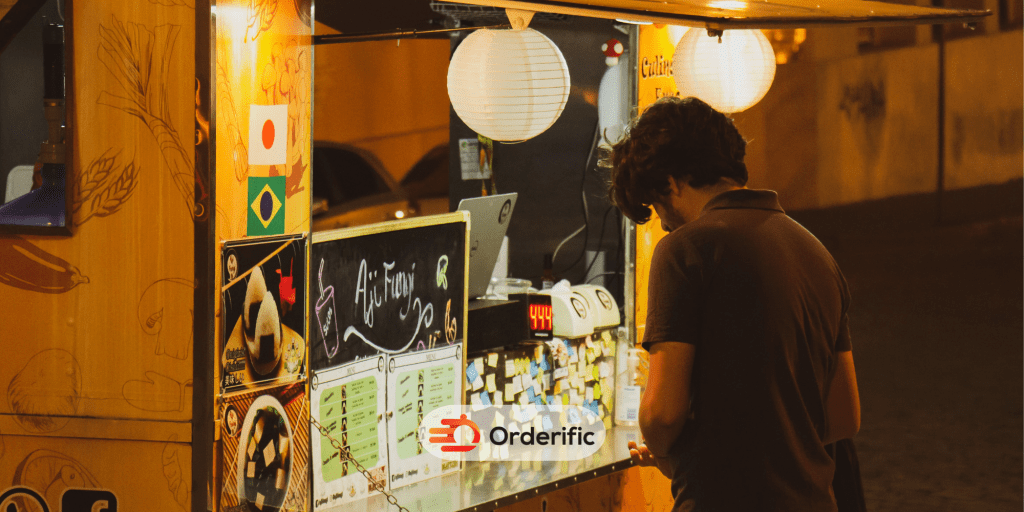 Another thing that sets Colombian food trucks apart is their affordability. Food trucks offer a delicious and affordable meal option for people of all budgets. This makes them a popular choice for both locals and tourists alike.
Here are a few examples of popular Colombian food truck dishes that you can try:
Arepas: Arepas are a traditional Colombian staple food made from ground cornmeal. They can be filled with a variety of ingredients, such as cheese, meat, vegetables, and eggs.
Empanadas: Empanadas are another popular Colombian snack or appetizer. They are made with a flaky pastry dough that is filled with a variety of ingredients, such as meat, vegetables, and cheese.
Bandeja paisa: It is a hearty Colombian dish. It consists of rice, beans, ground beef, chorizo, fried eggs, avocado, and plantains.
Ceviche: Ceviche is a refreshing Peruvian dish made from raw fish that is cured in citrus juices. It is often served with avocado, onions, and cilantro.
Tacos al pastor: It is a popular Mexican dish made from marinated pork that is cooked on a vertical rotisserie. It is then served in tacos with onions, cilantro, and pineapple.
If you are ever in Colombia, be sure to check out the local food truck scene. You won't be disappointed!
From Streets to Cities: The Rise of Food Truck Trend
Food trucks have come a long way from their humble beginnings as street carts selling hot dogs and tacos. Today, food trucks can be found in cities all over the world, serving up a wide variety of cuisines, from gourmet burgers to fusion dishes. The rise of the food truck trend can be attributed to several factors. One factor is the increasing popularity of street food and casual dining.
Another factor driving the food truck trend is the growing popularity of social media. Food trucks have been able to leverage social media platforms like Instagram and Twitter to build a following and attract customers. By sharing photos and videos of their food, food trucks can generate excitement and curiosity among potential customers. The food truck trend has also been boosted by the growing number of talented chefs who are choosing to start their food trucks. These chefs can offer unique and innovative menus that you wouldn't find at a traditional restaurant.
Unraveling the Diversity of Colombian Food Trucks
Colombia's food truck scene is without a doubt, a gastronomic reflection of the country's cultural and regional diversity. Each food truck tells a unique story, not just through the food they serve, but also through their vibrant designs and the warm hospitality of the vendors. From a food truck tucked away in a bustling Bogotá street corner serving hearty bowls of Ajiaco, a traditional potato and chicken stew from the region, to another parked against the backdrop of Cartagena's picturesque beaches offering fresh seafood like Cazuela de Mariscos, the diversity is truly astounding.
Interestingly, the food truck scene extends beyond Colombian borders, with some trucks showcasing global cuisines, a testament to the multicultural fabric of the country. It's not uncommon to stumble upon a food truck serving Japanese sushi, Italian gelato, or American-style BBQ ribs. Each adding its unique twist, often incorporating Colombian ingredients or cooking techniques. For instance, you might find sushi rolls spiced with aji amarillo, a local chili, or gelato infused with exotic fruits like lulo or maracuyá.
Behind the Scenes: Meet the Chefs and Entrepreneurs
Behind the wheel of every food truck is a passionate chef or entrepreneur with a story to tell. Their love for food, innovation, and the freedom the open road offers is truly infectious. They come from diverse backgrounds – some are trained chefs who have worked in high-end establishments, while others are self-taught culinary enthusiasts who decided to turn their passion into their profession. Each one of them brings their unique flair and vision to the rich tapestry of the Colombian food truck scene.
Many of these chefs and entrepreneurs have leveraged the flexibility of the food truck model to experiment and push culinary boundaries. For instance, you might meet a chef who swaps out the traditional cornmeal in an arepas for quinoa. Or an entrepreneur who has traveled the world, incorporating global flavors into Colombian staples. They are constantly innovating, keeping the menu exciting, and ensuring that customers keep coming back for more. In addition, these food truck owners also play a significant role in the local economy. They also supporting farmers and local producers by sourcing fresh ingredients locally.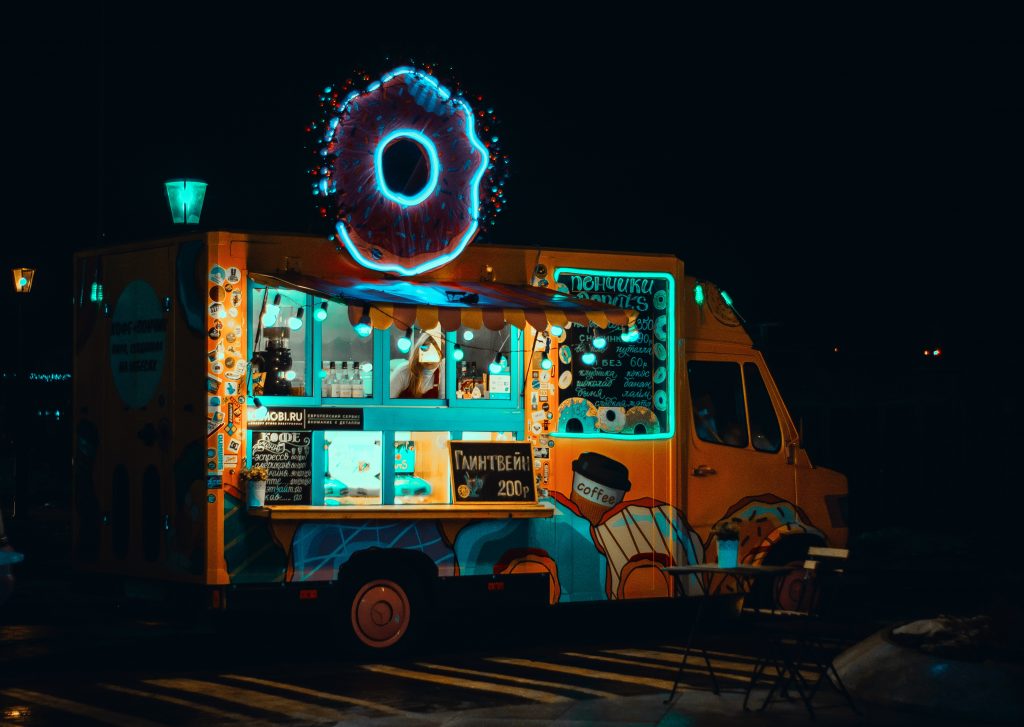 Conclusion
As we wind up this culinary journey across Colombia's food truck landscape, it's clear that these mobile eateries are more than just a trend — they're a testament to the country's vibrant gastronomic culture, entrepreneurial spirit, and love for good food. From Bogotá to Cartagena, each food truck offers a unique taste of Colombia's rich diversity. They are blending local and global cuisines in the most creative ways. A visit to a Colombian food truck is not just a meal; it's an experience that tantalizes the taste buds and offers a glimpse into the heart of Colombia's culinary soul.
So, the next time you find yourself in the streets of Colombia, let your culinary instincts guide you to the nearest food truck. Whether it's a traditional arepa filled with cheese, a sushi roll with a Colombian twist, or a hearty bowl of Bandeja Paisa, prepare to embark on an unforgettable gastronomic adventure. The vibrant food truck scene in Colombia is a celebration of culinary creativity, cultural diversity, and the sheer joy of good food.
Click here for more flavorful and informative advice with Orderific. To start experiencing the great benefits Orderific can bring to your business, click here now. Try Orderific!
FAQs
What is the food truck culture like in Colombia?
Colombian food trucks offer a fusion of traditional Colombian dishes with international flavors, using fresh and locally sourced ingredients.
Where can I find food trucks in major cities in Colombia?
Food trucks can be found in cities like Bogotá, Medellín, Cartagena, and Cali. They are often parked in popular areas like parks, squares, or near busy streets with high foot traffic.
What are some popular dishes served by Colombian food trucks?
Some popular dishes include arepas, empanadas, bandeja paisa, ceviche, and tacos al pastor.
Do food trucks offer traditional Colombian cuisine or fusion dishes?
Both! Food trucks in Colombia offer both traditional Colombian dishes as well as fusion dishes that combine local and global flavors.
What makes Colombian food trucks unique?
They are known for their use of fresh, locally sourced ingredients and creative menus that often feature unique dishes.