Introduction
Intrigued by the idea of owning a food truck and wondered about food truck price? You're not alone. The food truck business is booming, serving up delicious dishes – from traditional catering to unique ice cream creations. But how much does a food truck cost? And is it a viable business type?
From New York streets to California beaches, food trucks have become a staple in American cuisine. Whether you're a foodie hunting down a new food truck to try out their menu items. Or an aspiring food truck owner, understanding the cost involved is key. A new food truck can range from being an affordable concession trailer to a high-end catering food truck. Equipped with cutting-edge cooking equipment. The cost will greatly depend on many variables including the food truck vendors you choose.
Food Truck Prices (A Quick Overview)
Stepping into the food truck business is like embarking on a culinary adventure. If you're a passionate chef or a food enthusiast. The thought of operating food truck might entice as the aromas wafting from bustling food van parked in New York. But as any seasoned food truck owner can tell you. Understanding the food truck cost is the first step towards success.
The cost of entering the food truck business varies greatly. Think of it as a spectrum, on one end you have the modest concession trailer with minimum costs. Just enough to get you out on the road, serving up food for event-goers. On the opposite end lies a sophisticated food truck catering to high-end events, fully equipped with advanced cooking equipment.
The price tag on your new food truck will depend on your ambitions. But whether it's a simple food trailer or a high-tech catering food truck. Your menu items will be the star of the show. Imagine the joy on a child's face when they see your ice cream truck round the corner. Or the satisfaction of a customer sinking their teeth into a gourmet burger from your food van.
However, it's not just about the truck, the food, or even the tantalizing ice cream. The cost also includes unseen expenses, such as permits, insurance, and commission to food truck vendors. Just like any other business type, the food truck business has its share of hidden costs. But diligent planning can help keep the surprises to a minimum.
Whether you're an aspiring food truck owner in sunny California or a seasoned food truck operator in bustling New York. The cost of running a food truck will play a big role in your business model. Armed with this knowledge, you can navigate the world of food trucks and traditional catering with confidence.
Buying A Used, As-Is Food Truck (Cheap But Risky)
If you're on a budget, buying a used, as-is food truck might be tempting. These trucks generally come at a lower cost, which can make your entrepreneurial dream seem within reach. But beware, this option isn't without risks. Used food trucks often come with their own set of problems, from worn-out cooking equipment to structural issues that might not be visible at first glance. In worst-case scenarios, these hidden issues can lead to unexpected repair costs or even prevent you from passing the necessary health and safety inspections.
However, if you're lucky, you might just stumble upon a gem – a food truck that's been well-maintained and comes with all the necessary equipment to start serving up your culinary creations. Whether that's a variety of delicious ice cream flavors for children on a hot summer day or gourmet catering for high-end events, the possibilities are endless. When considering a used food truck, it's crucial to do thorough research and, if possible, bring along an expert to check the vehicle's condition. This way, you can ensure that your investment is sound and that your food truck business is set up for success.
Remember, the cost of a food truck is not just about the initial purchase price. It also includes maintenance, insurance, permits, and potentially even commissions to food truck vendors. So while a used food truck might be a cheaper option upfront, it's important to consider these hidden costs. By planning carefully and making informed decisions, you can find affordable and tasty success in the food truck business.
Cost To Buy A New Kitchen On A Used Truck Chassis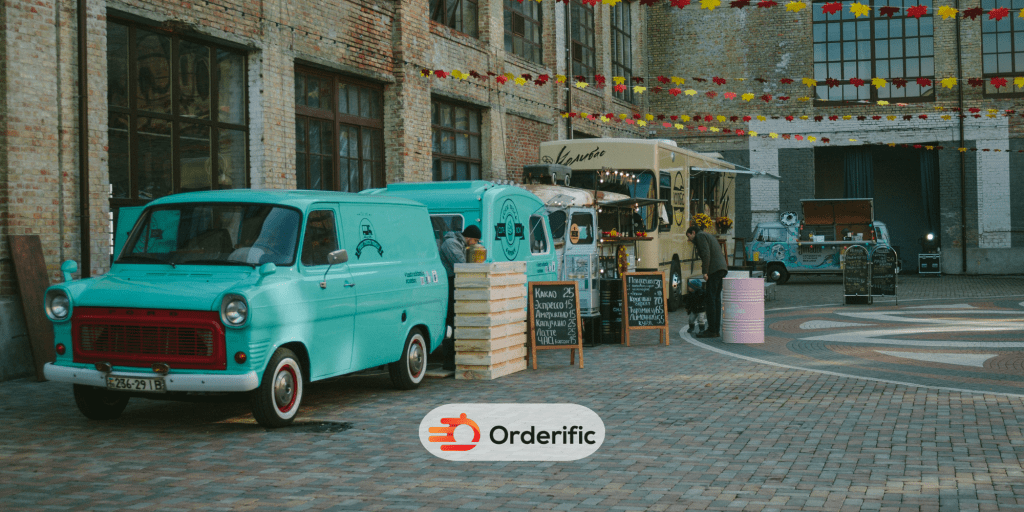 Another viable option for those looking to venture into the food truck business is purchasing a new kitchen on a used truck chassis. This alternative provides a happy medium, balancing cost-effectiveness with the assurance of new, reliable equipment. The chassis or frame of the truck, which bears less impact on food quality and safety, can be from a pre-used vehicle, cutting down the initial capital investment.
On the other hand, the kitchen – the heart of your food truck – is brand new and equipped with the latest appliances, ready to churn out anything from gourmet main courses for catering events to delightful scoops of ice cream. This setup minimizes the risk of equipment failure and maximizes efficiency, allowing you to serve your customers in a timely manner.
However, you should note that while the upfront cost of this option might be more than buying a used, as-is food truck, it might save you money in the long run. With new kitchen equipment, you're less likely to face frequent repairs and maintenance costs, translating into more time serving delicious dishes and ice cream to your customers, and less time worrying about broken equipment.
Do remember, food truck price is not solely the cost of the truck itself. Additional expenses like insurance, permits, and potential commissions to food truck vendors should also be factored in when determining the true cost of venturing into this business. With careful planning and a keen eye for detail, you could be on your way to wheeling out a successful food truck business.
Cost To Buy A New Truck With A New Kitchen
Opting for a brand-new food truck equipped with a brand-new kitchen is the most expensive path to enter the food truck business, but it also offers the most freedom and customization. When choosing this option, you're investing in a reliable vehicle and a pristine kitchen, designed exactly to your specifications. Whether you're planning to offer an extensive catering menu or specialize in a variety of ice cream flavors, a new truck with a new kitchen allows you to tailor your working space exactly to your needs. You'll have peace of mind knowing that your equipment is in top-notch condition, reducing the chance of unexpected breakdowns or repairs.
However, it's important to remember that the initial investment for a new truck with a new kitchen is hefty – you'll absolutely feel the pinch. Plus, you still need to factor in extra costs like insurance, permits, and possible commissions to food truck vendors. Is the high upfront cost worth the benefits? That's a decision you will have to make based on your budget, business goals, and risk tolerance. As with all business ventures, careful planning and thorough research are the keys to success.
BONUS: Consider A Lease-To-Own Food Truck
In addition to buying, leasing a food truck is another worthwhile option to consider, particularly for those who are unsure about making a significant initial investment. With a lease-to-own option, you can essentially rent a food truck for a set period before deciding to buy it. This approach offers flexibility and allows you to test the waters without fully committing to purchasing a truck. Just like owning, you'll have the freedom to serve anything from a full catering menu to a variety of ice cream flavors.
However, it's important to bear in mind that while the upfront cost might be lower, you could end up paying more in the long run due to lease fees. In addition, you'll still need to cover other costs like insurance, permits, and potentially, commissions to vendors. Leasing-to-own a food truck can be a smart strategy, especially for those just starting their journey in the food truck business. With careful planning and diligent research, you can make an informed decision that best suits your needs and budget.
Conclusion
Entering the food truck business is a unique adventure filled with enticing aromas, delightful dishes, and the joy of creating a memorable dining experience for your customers. Whether you're serving up gourmet meals at high-end events or delivering smiles with a variety of ice cream flavors, this venture is a rewarding endeavor. However, it's crucial to remember that the food truck price goes beyond its initial price tag. It's a comprehensive sum that includes maintenance, licenses, insurance, and even vendor commissions. From purchasing a used or new truck, choosing a new kitchen on a used chassis, to considering the lease-to-own option, each route comes with its own set of costs and benefits. The best choice depends on your personal goals, budget, and risk tolerance.
As you mull over this big decision, remember that careful planning, diligent research, and adopted strategies can pave the way to a successful food truck business. Interested in learning more about food truck operations? Book a demo with Orderific today, and let us help you navigate your journey into the exciting world of food trucks.
FAQs
Can I pay with cash or card at food trucks?
Yes, most food trucks accept both cash and card payments.
Are there combo deals available?
Yes, many food trucks offer combo deals for their meals.
Can I find vegetarian or vegan options?
Yes, numerous food trucks offer vegetarian and vegan options.
Do food trucks accept credit cards?
Yes, most food trucks accept credit cards.
Are there any additional fees or taxes in food truck prices?
Yes, additional fees or taxes may apply depending on the location and local regulations.