Welcome to Omaha, the heart of Nebraska. Known for its vibrant and eclectic food scene, Omaha is a paradise for food lovers. The crown jewel? It's food trucks. Offering an array of street food delights, these mobile kitchens are the city's pulse. Whether it's a midday taco from a local truck or a late-night sweet treat from a cookie specialist, every bite tells a story. Here, cheese isn't just food; it's a way of life. As you traverse through Douglas County or South Omaha, these food trucks are a culinary adventure on wheels. With a permit to please your palate, each food truck owner pours their love into every dish. So, prepare to embark on a gastronomic journey unlike any other. Welcome to the world of Food Trucks Omaha.
Food Trucks Omaha: A Gastronomic Delight in the Heartland
As you navigate the bustling streets of Omaha, the tantalizing aroma of seasoned tacos wafting from a nearby truck immediately charms your senses. It's a typical day in the city, yet every encounter with these food trucks feels like a new culinary escapade. Each one, whether the renowned KGB Gourmet Food Truck or the always delightful Dire Lion Grille, offers an array of dishes that whet your appetite and capture the essence of Omaha's street food scene. Simultaneously, the locals' love for cheese is encapsulated in the Cheese Life Food Truck, where this humble ingredient is transformed into gourmet delights.
Over in South Omaha, the food trucks transform ordinary events into memorable gastronomic affairs. Their presence is a testament to the bustling food culture and the community's love for diverse culinary experiences. Regulations from the Nebraska Department keep the standards consistently high, ensuring every food truck owner maintains top-notch quality. But it doesn't stop there. The food trucks also venture beyond the city limits, their trailers becoming a familiar sight at festivals and events in the broader Omaha area. Prepare for a sensory overload, a taste of the local culture, with the Food Trucks Omaha experience. But be warned – one bite and you'll be hooked!
Why Omaha is a Food Truck Haven: Exploring the Scene
Omaha's street corners and parks are alive with the hum of food trucks. Amid the daily hustle and bustle, these mobile eateries, like the Big Green Q and Sweets Catering, stand tall. Serving everything from crispy tacos to gooey cheese delights, they encapsulate the essence of the local food scene. Their diverse menus are a testament to the culinary artistry of the food truck operators.
Each food truck in Omaha, each food truck owner, adds a distinct flavor to the city's culinary tapestry. As such, Omaha is more than just a city in Nebraska. It's a foodie's paradise, a haven for anyone who appreciates good food and company.
On any given day, you'll find locals and tourists alike flocking to these trucks. Their allure goes beyond just food. They symbolize the city's communal spirit, reflecting its rich cultural diversity.
Whether you're a resident or a visitor exploring Douglas County, a trip to Omaha is complete with a food truck experience. The aroma of freshly cooked food fills the air, the sight of people queueing for their favorite dish, the sound of sizzling grills – it's a sensory feast.
So, come, join the queue. Taste what Omaha has to offer. Indulge in the delectable delights of its food trucks. You'll be savoring not just the food but also a slice of Omaha's vibrant culture and community spirit.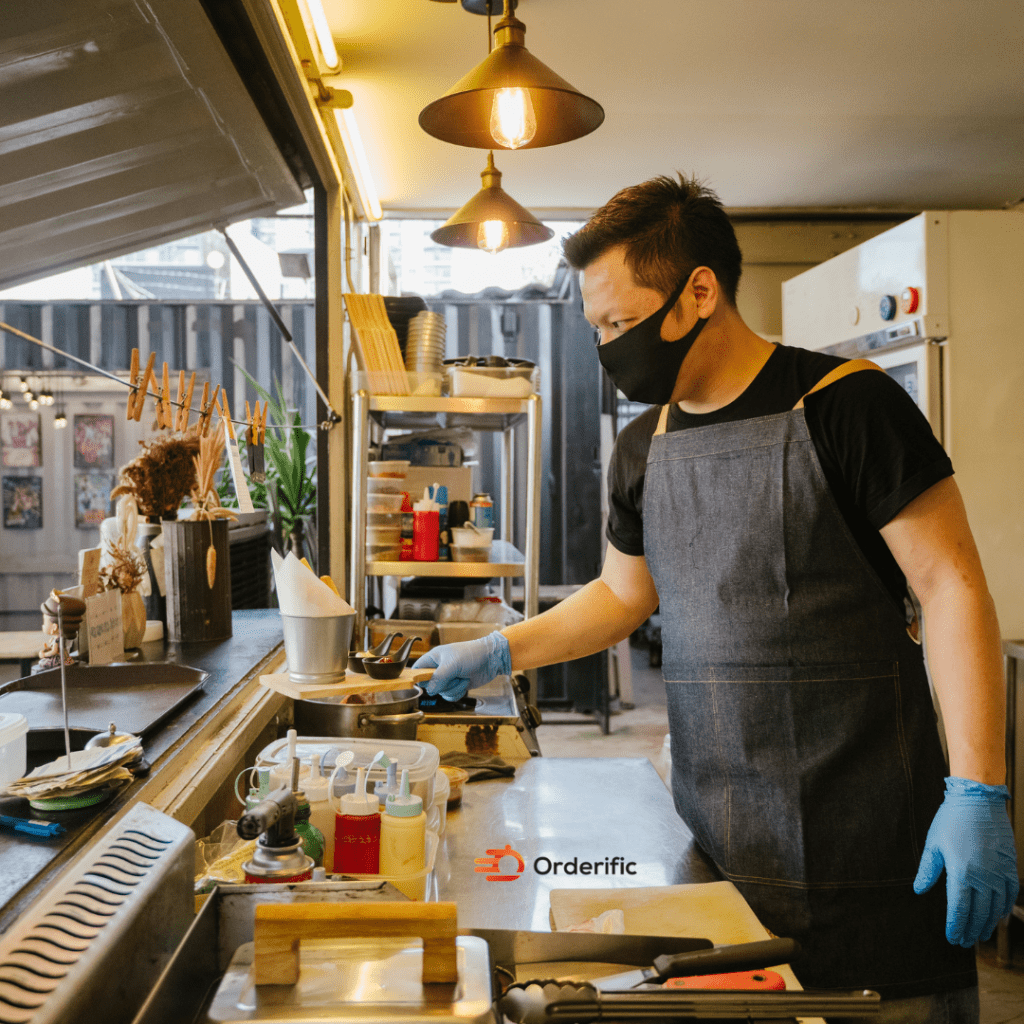 Must-Try Food Truck Delicacies: Local Flavors and International Treats
Every gastronomic journey in Omaha is marked with a steady drumroll of anticipation. It's a city where food trucks sing their siren songs of tantalizing local and international cuisines. From the well-loved taco trucks of South Omaha to the heavenly sweetness served by caterers on wheels, these mobile culinary havens offer a delectable array of must-try food truck delicacies.
KGB Gourmet Food Truck: A rendezvous with the KGB Gourmet Food Truck promises a seductive dance of flavors. The delicacies here, crafted with love by the food truck owner, transport you straight to culinary heaven.
The Cheese Life: For those who believe in living the 'cheese life,' this food truck offers an indulgent treat. Each bite of its gourmet cheese delights whispers tales of the local food culture.
Taco Trucks: A staple in Omaha's food truck scene, the local taco trucks serve up mouth-watering delights. A single bite of the seasoned tacos, and you'll be under their spell.
Sweets Catering: The Sweets Catering food truck is a late-night sweet tooth's dream. From delectable cookies to drool-worthy pastries, it's a symphony of dessert decadence.
Big Green Q: The Big Green Q truck takes you on a rollercoaster of flavors. The truck's diverse menu showcases the culinary artistry that Omaha is renowned for.
As you walk down the streets of Omaha, Nebraska— the aroma of grilled meats, the sizzle of frying cheese, the sight of a food truck owner passionately crafting their culinary masterpiece—these sensory delights are a not-to-miss part of Omaha's food truck experience.
The Unique Flair of Omaha Food Trucks: Creativity on Wheels
The magic of Omaha's food trucks lies in their creative flair. Each truck, a canvas for gastronomic innovation, brings something unique. Amid the city's humdrum, these vibrant trucks are pockets of joy. Here, creativity isn't just in the food but in the heart of every food truck operator. It's in the cheerful banter, the warm smiles, and the passion that flavors every dish.
The Big Green Q, for instance, reinvents traditional meals with a modern twist. Here, 'food truck food' is an art form, masterfully crafted and served with love. Meanwhile, the Sweets Catering truck is a haven for dessert lovers. From cookies that melt in your mouth to pastries that make your heart sing, it's a sweet symphony on wheels.
As you wander through Douglas County, the food trucks are a beacon of culinary creativity, each a testament to Omaha's vibrant street food scene. So, step right in. It's not just food. It's an experience, a love affair with creativity and taste. So, join this culinary celebration on wheels. It's a feast for your senses, a food adventure that's uniquely Omaha.
Conclusion
In conclusion, Omaha's vibrant food truck scene is a culinary adventure that delights every sense. The tantalizing aromas, the rich sights, and the diverse tastes of street food encapsulate the heart of Nebraska. They offer a unique and human touch to the city's gastronomic landscape, echoing the warm, bustling spirit of Omaha. From the gooey cheese delights to the crisp tacos, every gastronomic masterpiece served is a testament to the city's rich tapestry of flavors. For restaurant owners, food trucks provide a platform to showcase their creative flair while enjoying increased revenue and decreased operational costs. Orderific, a revolutionary tool integrated with leading payment systems, helps streamline operations, providing a better user experience. To learn more about Orderific, schedule a FREE DEMO today.
FAQs
What is the food truck scene like in Omaha?
The food truck scene in Omaha is vibrant and diverse and reflects the city's rich culinary culture and community spirit.
Where can I find food trucks in Omaha?
They are primarily found at popular local spots, festivals, events, and parks throughout the city.
What types of cuisine are available in Omaha's food trucks?
Omaha's food trucks offer various cuisines, including Mexican, American, Asian, gourmet cheese, and dessert delicacies.
Are there any popular food truck events in the city?
Yes, Omaha hosts annual events like the Omaha Food Truck Rodeo and Taste of Omaha festival.