Introduction
The grocery industry stands at the forefront of future predictions, grocery store evolution, and tech advancements in an ever-evolving retail landscape. As we look toward 2050, we envision a transformed grocery shopping experience richly augmented by emerging technologies like artificial intelligence and generative AI. Retailers, especially grocery retailers, will likely leverage machine learning and augmented reality to optimize supply chain management, enhance customer experience, and even revolutionize grocery delivery. Amazon Go's avant-garde approach is just a glimpse of what's to come. This is more than mere futuristic speculation; it's an exciting, genuine shift in the grocery retail and supply chain paradigm underway in the United States and worldwide. So, join us as we explore the supermarket of the future.
4 Ways Smart Technology Will Build The Supermarkets Of The Future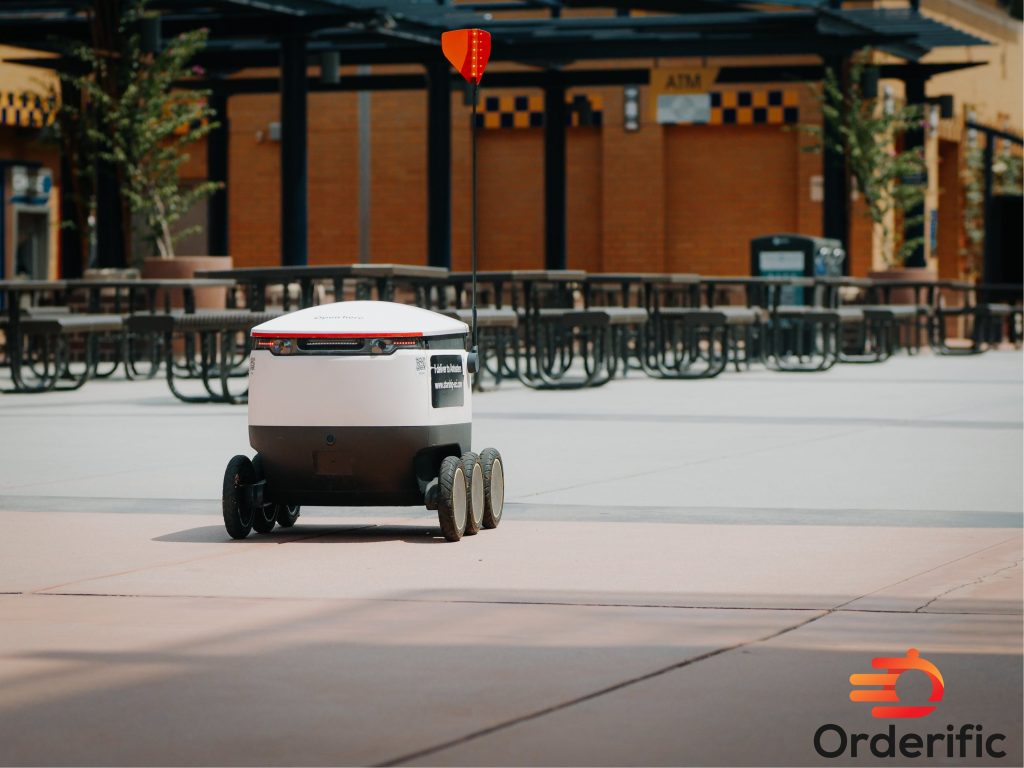 1. AI And Predictive Technology Greatly Reduce Food Waste And Increase Grocery Profits.
The rise of artificial intelligence (AI) and its integration with social media platforms is setting the stage for a significant evolution in the grocery retail sector. Imagine strolling through your local grocery store in the United States, smartphone in hand, and as you hover your device over items, a wealth of information unfolds before your eyes. Nutritional facts, recipe suggestions, and even the supply chain journey of the product from farm to shelf.
Retailers are also harnessing the power of machine learning and generative AI to customize and enhance the customer experience. Grocery retailers are no longer just places to pick up your weekly supplies; they are becoming immersive, interactive experiences. The integration of emerging technology like AR into retail media is transforming the way we approach grocery shopping.
2. Smart Carts Transform The Customer Journey.
In the futuristic landscape of the grocery industry, smart technology is set to revolutionize the customer journey. As an extension of retail media, smart carts will embody emerging technology, transforming the grocery shopping experience. Imagine a grocery store in the United States where your cart recognizes the items you add and automatically updates your digital shopping list. This integration of artificial intelligence and machine learning will not only redefine the shopping experience but also streamline supply chain management. In addition, these advancements will allow grocery retailers to customize the customer experience at an individual level. Amazon Go's concept of a cashier-less store could become a common sight, where technological advancement intersects with convenience. The grocery retail industry is poised for significant transformation; grocery shopping in 2050 will be an interactive experience, efficiently blending e-commerce and in-store shopping.
The future will also bring about a generative AI-driven evolution in grocery delivery, further enhancing the grocery industry's capabilities. The supply chain will become increasingly transparent, allowing customers to trace their food's journey from farm to table. In essence, the supermarkets of 2050 will be a fusion of augmented reality, AI, and superior customer service, turning everyday grocery shopping into an immersive experience.
3. Autonomous Robots Help Keep Groceries Cleaner.
In the United States and around the world, the retail sector, particularly the grocery industry, is experiencing a significant technological revolution. As grocery retailers strive to redefine the customer experience and stay ahead of the curve, emerging technology plays a pivotal role in shaping the future.
Imagine walking into a grocery store where a fleet of autonomous robots diligently roams the aisles, not only keeping them clean but also ensuring a consistently pristine shopping environment. These advanced robots, equipped with state-of-the-art sensors and cleaning capabilities, work tirelessly to maintain the highest standards of cleanliness and hygiene.
With their seamless integration into the store's operations, these robotic assistants contribute to a truly exceptional grocery shopping experience. Customers can navigate through spotless aisles, free from any clutter or spills, and enjoy a heightened sense of cleanliness and safety. This innovative use of technology elevates the standards of cleanliness in the industry, setting a new benchmark for the future of grocery retail.
4. Touchless Check-Outs Are Becoming Competitive Differentiators.
In the competitive landscape of the grocery industry, touchless checkouts are becoming significant game-changers. As we advance towards 2050, we expect to see a proliferation of cashier-less stores, akin to the Amazon Go concept, across the United States and the world. Furthermore, This seamless, frictionless shopping experience is made possible by advancements in AI and machine learning, transforming the grocery retail space. Hence, By simply picking up your grocery items and walking out, with the payment automatically processed through your digital wallet, the tedious process of standing in long lines becomes a thing of the past.
These transformative steps not only redefine customer convenience but also streamline the supply chain process. The integration of advanced AI into supply chain management allows for real-time inventory tracking, reducing waste, and enhancing profitability. Thus, With each passing day, the supermarkets of 2050 gradually come into view – a harmonious blend of cutting-edge technology and superior customer service.
Conclusion
In conclusion, the supermarket of 2050 will be a technological marvel, a seamless blend of Future predictions, grocery store evolution, and tech advancements. As we advance, the grocery industry will be the vanguard of this tech-driven transformation. Grocery retailers, armed with emerging technologies, will redefine the customer journey, creating a shopping experience that is immersive, interactive, efficient, and customer-centric. Hence, The integration of advanced AI will revolutionize supply chain management, providing retailers with real-time inventory tracking, reducing waste, and enhancing profitability. So, As we venture into this exciting future, the supermarkets of 2050 present a realm of endless possibilities, transforming the humble grocery store into a tech-enabled, customer-focused, interactive marketplace.
Ready to be part of this evolution? At Orderific, we're forging the future of grocery shopping. So, Schedule your demo today, and let's explore together how innovative technologies can transform your retail business.
FAQs
What are the anticipated technological advancements in grocery stores in the near future?
AI, augmented reality, autonomous robots, and touchless checkouts are some of the anticipated advancements.
How is technology shaping the evolution of grocery stores and the shopping experience?
Technology is optimizing supply chains, enhancing in-store experiences, and modernizing payment methodologies.
What can we expect in terms of customer interaction and engagement with these advancements?
Innovative technology will make grocery shopping more personalized, efficient, and interactive.
Are there predictions about how these advancements will affect the efficiency of grocery operations?
They will significantly increase operational efficiency and reduce waste.
In what ways might future grocery stores harness technology to enhance sustainability and reduce environmental impact?
Future grocery stores will leverage technology to optimize supply chains, reduce food waste, and enhance energy efficiency.