If you find yourself yearning for a cozy and flavorful soup, look no further! This blog post is tailored just for you. Creating a delectable carrot ginger soup can be surprisingly effortless and gratifying. Carrot ginger soup possesses a captivating and fulfilling quality that will leave you longing for more with every spoonful.
Whether you're a skilled culinary artist or a kitchen novice, this carrot soup recipe will effortlessly satiate your desire to create an extraordinary meal with minimal exertion. Combining the harmonious flavors of carrots, ginger, and a carefully selected blend of spices, this nourishing bowl of comfort food satisfies the body and uplifts the soul. Let's delve into what could become your new favorite way to craft a delightful dinner!
Overview of Carrot Ginger Soup and its health benefits
Carrot ginger soup is a delicious and nutritious choice that can be savored all year round. This flavorful soup is crafted from fresh, vibrant fresh carrots, zesty ginger, aromatic onions, fragrant garlic, and a medley of carefully selected ingredients. Not only does this soup satisfy your taste buds, but it also offers a wide range of health benefits. Its velvety texture and delightful flavor make it the perfect choice for those who crave a nourishing and delicious meal.
From promoting improved digestion to reducing inflammation and enhancing immune system function, the health advantages of this soup are abundant. So why not treat yourself to a bowl of homemade carrot ginger soup today? It's a delightful and nourishing way to indulge in a satisfying and flavorsome culinary experience! Ingredients needed to make the Perfect Carrot Ginger Soup
Ingredients needed to make the Perfect Carrot Ginger Soup
Carrot Ginger Soup is a comforting and nutritious delight that can be enjoyed all year round. To craft the perfect bowl, gather a handful of essential ingredients.
You need fresh carrots and the zesty kick of fresh ginger root.
You can add in onion, garlic, and vegetable broth or vegetable stock for depth and flavor.
For a touch of indulgence, you can swirl in some creamy coconut milk or rich heavy cream.
Elevate the taste profile with a dash of cumin and coriander, enhancing the earthy notes of the other ingredients.
Achieve a perfect balance by adding a touch of natural sweetness with maple syrup or honey, creating a harmonious blend of flavors.
After gently simmering and skillfully blending, you will be treated to a lusciously smooth soup that delights the palate and nourishes the body. Its comforting warmth and soul-satisfying qualities make it truly irresistible.
Step-by-step guide for preparing the soup
Soup is a genuinely comforting dish that knows no bounds, transcending the limitations of seasons. With a comprehensive carrot ginger soup recipe, preparing this culinary delight becomes an absolute breeze.
To begin, gather your ingredients. While popular choices often include vegetables like onion, fresh or roasted carrot, and celery, don't hesitate to add meats like chicken or grains for an extra touch of variety.
Next, finely chop all of your ingredients. Heat up a pot and add a drizzle of oil or a pat of butter. Sauté the veggies until they turn tender, and then introduce any additional ingredients that tickle your taste buds.
Lastly, carefully pour in some flavorful broth or water and let everything simmer until it reaches absolute perfection.
Season with a touch of salt and black pepper, and voilà! In no time at all, you'll have a delectable soup ready to be savored and enjoyed.
Tips for making the most out of this soup
Soup is not only comforting and nourishing, but it's also incredibly versatile. It serves as the perfect remedy for chilly days, providing warmth and comfort like a cozy hug. Whether you're recovering from an illness or simply seeking a delicious and satisfying meal, soup is there to soothe your soul. Here are a few valuable tips to elevate your soup experience and create a culinary masterpiece.
To create a truly exceptional soup, place utmost importance on utilizing fresh, top-notch ingredients. By prioritizing the finest components, you'll unlock a symphony of flavors while also nourishing your body with optimal nutrition. Embrace the vibrant tastes and health-enhancing properties that only the best ingredients can deliver.
Secondly, pay careful attention to the cooking time and temperature. Each soup has its own cooking requirements, and it is crucial to achieve the perfect balance of tenderness and taste. Let patience guide your cooking process, whether you're simmering on low heat for a rich and flavorful broth or gently boiling for a hearty and robust soup. As far as possible do not pressure cook.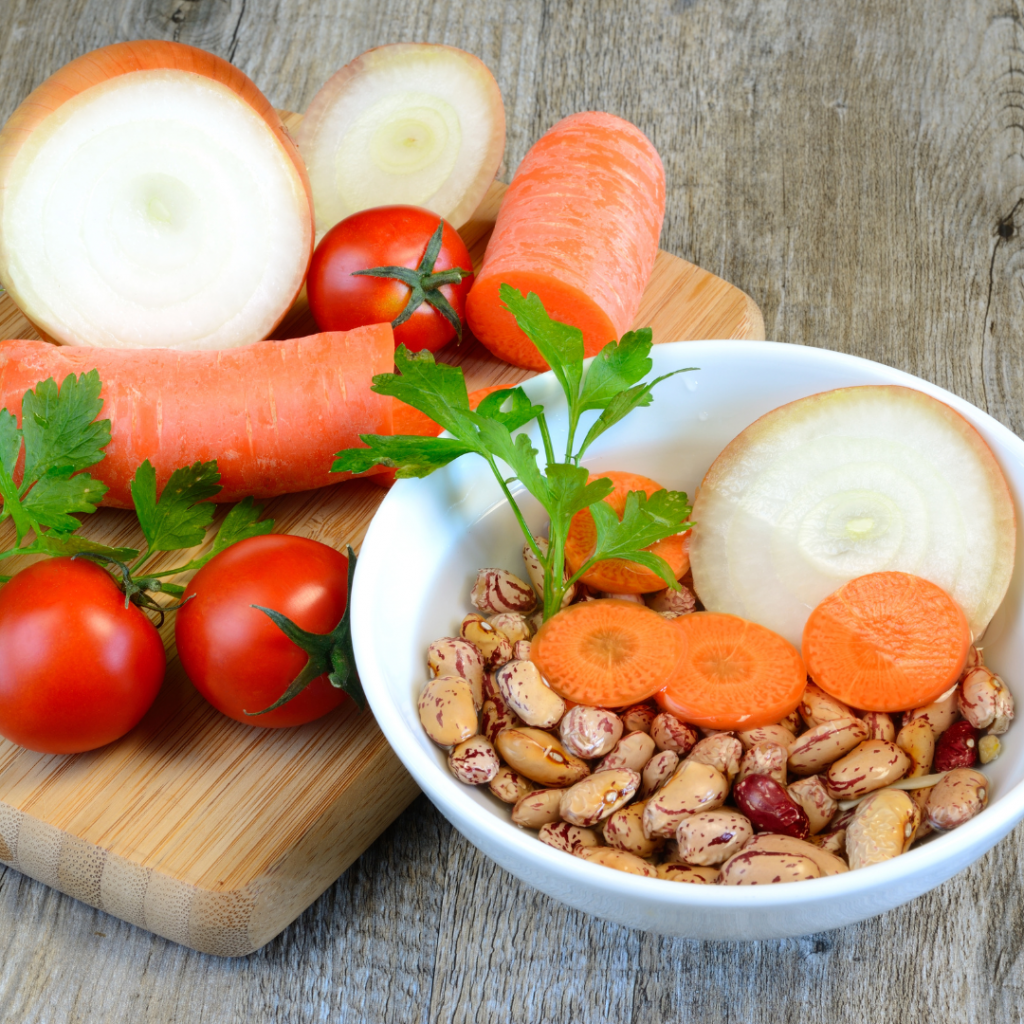 Lastly, don't hesitate to unleash your creativity by exploring various seasonings, spices, and garnishes. Transform your soup into a culinary masterpiece by adding a sprinkle of fresh herbs, a dash of aromatic spices like curry powder, or a swirl of tangy cream. Personalize your soup and make it uniquely yours.
Armed with these insights and a passion for culinary exploration, you'll be able to relish every spoonful of your exquisite soup creation. Let the aroma fill your kitchen, the flavors dance on your taste buds, and the soup's warmth embrace your soul. Enjoy the journey of creating and savoring the perfect bowl of soup.
Variations of Carrot Ginger Soup
Carrot ginger soup is a delectable dish with countless variations to satisfy every palate. Whether you favor a velvety-smooth or delightfully rustic-chunky texture, there exists a version that will tantalize and excite your taste buds, leaving you craving for more.
Specific recipes feature the infusion of warming spices such as coriander or cumin. Others depend on the delightful and earthy essence of roasted carrot and ginger. 
You can even experiment with different broth bases, be it chicken broth, chicken stock or vegetable broth, to enhance the soup's depth and complexity.
For the adventurous souls, why not add unexpected ingredients like coconut milk or miso paste for a delightful twist on this timeless classic?
No matter how you prepare it, carrot ginger soup offers a cozy and comforting experience that warms you from within.
Possible garnishes and side dishes to pair with Carrot Ginger Soup
Looking to find the perfect garnish or side dish to complement your delicious Carrot Ginger Soup? Search no more! A generous sprinkling of freshly chopped parsley or cilantro, coupled with a dollop of sour cream or yogurt, can enhance the soup's flavors and bestow upon it a luxurious creamy texture.
To introduce a delightful crunch, consider the addition of croutons or a handful of toasted almonds or walnuts. As for a lovely side dish, a slice of crusty fresh bread or a simple green salad will beautifully complement the soup's warmth and earthy sweetness. With these delectable yet effortless options, you'll be able to enjoy a complete and gratifying meal in no time!
Conclusion
With the perfect blend of simplicity, health benefits, and zesty flavours, Carrot Ginger Soup is an ultimate comfort food for anyone looking for an easy yet highly nutritious recipe. It has a unique sweet-spicy profile, and you can elevate the taste with different garnishes and sides.
So don't be afraid to explore other variations that you can create with the help of this recipe outline. And by making slight adjustments as per your taste buds, we're sure that this dish will keep you warm (or cool!) and happy!
We hope we have given you all the information you need on how to make the perfect Carrot Ginger Soup. Now it's time to try it out yourself! Please share your favourite soup recipes in the comments below and follow Orderific for more recipes, generous servings of food facts, and healthy hacks when it comes to real-life cooking.
FAQs
Carrot ginger soup offers a delightful and nutritious way to warm up on chilly days. However, many individuals may need help with its preparation.
Question: Is it necessary to peel ginger before adding it to the soup?
Answer: No, the ginger skin is edible and imparts a wealth of flavor.
Question: Can the soup be frozen for future consumption?
Answer: Absolutely! Carrot ginger soup is an excellent candidate for freezing, allowing for a quick and wholesome meal when desired.
Question: How should carrot ginger soup be served?
Answer: Numerous appetizing choices are available, such as enjoying it alongside a crunchy slice of bread or enhancing its creaminess with a dollop of yogurt or sour cream.
With these invaluable tips and expert techniques at your disposal, you'll be equipped to effortlessly whip up a delectable and truly satisfying batch of carrot ginger soup in a jiffy!