Introduction
Sometimes, unexpected circumstances can force us to miss work on short notice. It's essential to have good excuses to call off work last-minute text for such situations. Whether it's a family member who suddenly falls ill, a summon for jury duty, or needing a mental health day, there are numerous legitimate reasons to miss work. The challenge lies in conveying these reasons to your boss in a professional way that warrants understanding and even paid sick leave. This article will guide you through the best excuses to text for a last-minute work absence, offering valuable career advice and helping you maintain your professional reputation, even on a sick day.
1. **Health Comes First:** Medical Emergencies As Legitimate Reasons
When emergencies strike, they don't ask for appointments. Sudden health crises can make it impossible for an employee to attend work, making it a legitimate reason for missing work on short notice. Whether it's an unbearable migraine, a stomach bug, or an unexpected injury like a sprained ankle from a fall, these types of health issues can render you physically and mentally incapable of performing your duties, and your boss will likely understand. It's important to prioritize your well-being and take the necessary time to recover fully before returning to work. Remember, pushing yourself to work when you're not fit can not only be counterproductive but can also prolong your recovery time and potentially worsen your condition.
However, it's crucial to maintain open lines of communication and promptly inform your boss about your health condition. A simple text message expressing, "I woke up this morning with a pounding migraine, accompanied by intense dizziness and nausea. It's been a struggle just to get out of bed, and I'm genuinely concerned that I won't be able to come into work today," would be sufficient. In such cases, this explanation serves as a valid reason to miss work, as it is both plausible and urgent.
2. **Family Matters:** Caring For Loved Ones In Crisis
Family emergencies can arise unexpectedly, demanding our immediate attention. Whether it's a sick child, a hospitalized family member, or a home emergency like a burst pipe, these situations warrant missing work on short notice. Although beyond our control, most bosses will understand the urgency of these matters.
For instance, if your child wakes up with a high fever, a simple text like "My child is unwell with a high fever today. I need to take him to the doctor and provide care. I apologize for the short notice" would suffice. Similarly, in the case of a home emergency such as a burst pipe, you could convey the situation with a message like "There was a pipe burst in my home this morning, and I need to oversee the repairs. I apologize for any inconvenience caused."
It is crucial to communicate promptly and responsibly when faced with these unforeseen circumstances. Prioritizing the well-being of loved ones and resolving emergencies efficiently is essential. By demonstrating accountability and providing necessary updates, you can maintain a professional approach while handling personal emergencies.
Remember, open communication and understanding are key during such times. Most employers recognize the significance of family and personal responsibilities and will appreciate your proactive approach to managing these situations.
3. **Sudden Car Troubles:** Dealing With Unforeseen Transportation Issues
Life is unpredictable, and so are our vehicles. Car trouble or a last-minute transportation issue is a plausible reason for missing work, especially if you live in a place with unreliable public transportation. A punctured tire, a dead battery, or a sudden breakdown could leave you stranded.
You could send a text message to your boss, saying, "I wanted to inform you that unfortunately, my car broke down on the way to work this morning. I'm currently waiting for the tow truck to arrive, and it seems like I'll have to spend the rest of the day dealing with the repairs. I sincerely apologize for any inconvenience caused, but I won't be able to make it to work today. I'll keep you updated on any further developments. Thank you for your understanding."
Remember, honesty is always the best policy. If you're honest about your reasons, and they're believable, you're likely to get the understanding response you're hoping for. Use these excuses sparingly and responsibly, and remember: your dedication and work ethic are also on display in how you handle these unexpected absences.
4. **Home Emergencies:** Addressing Urgent Situations Requiring Your Presence
At times, domestic emergencies can occur that necessitate your immediate attention and presence at home. These emergencies can range from incidents like a burst water pipe to something as severe as a house fire. The urgency of such situations leaves you with little to no choice but to tend to them immediately, forcing you to miss work.
In such unforeseen circumstances, you could send a message to your employer expressing your regret, "I regret to inform you that I won't be able to make it to work today due to a sudden and unexpected domestic emergency. I have encountered a situation at home that requires my immediate attention and involvement. And apologize sincerely for any inconvenience caused and assure you that I am actively working towards resolving the situation as quickly as possible. I greatly appreciate your understanding and support during this challenging time."
Remember, when dealing with emergencies, it is crucial to communicate with your employer promptly and honestly. While it's critical to attend to emergencies, it is equally important to be professional and responsible in handling work commitments. Your professionalism in managing these unexpected absences speaks volumes about your dedication and work ethic.
5. **Mental Health Days:** Taking Time Off For Personal Well-being
Taking care of your mental health is just as significant as looking after your physical well-being. At times, stress can accumulate, necessitating a mental health day to recharge and rejuvenate. It is a valid reason to take time off from work, particularly if it starts to impact your productivity and overall happiness. Simply stating, "Today, I'm not feeling my best mentally and need to take a day to regroup. I'll be back tomorrow, ready to work hard," can suffice as an explanation.
However, it's important to remember that this excuse should not be abused. Mental health days are crucial, but they should be reserved for genuine needs rather than becoming a frequent excuse to skip work. It is essential to recognize when you genuinely require a day to prioritize your mental well-being and when you should push through the challenges.
By acknowledging the importance of mental health and taking the necessary steps to maintain it, you can achieve a better work-life balance and enhance your overall quality of life. Remember to seek support when needed, whether through professional help, talking to loved ones, or engaging in self-care practices. Prioritizing your mental health will not only benefit you but also positively impact your work performance and relationships.
In conclusion, make time to check in with yourself, recognize when you need a mental health break, and communicate your needs effectively. Your well-being matters, and taking care of your mental health is a vital part of leading a balanced and fulfilling life.
6. **Unforeseen Appointments:** Medical Or Legal Obligations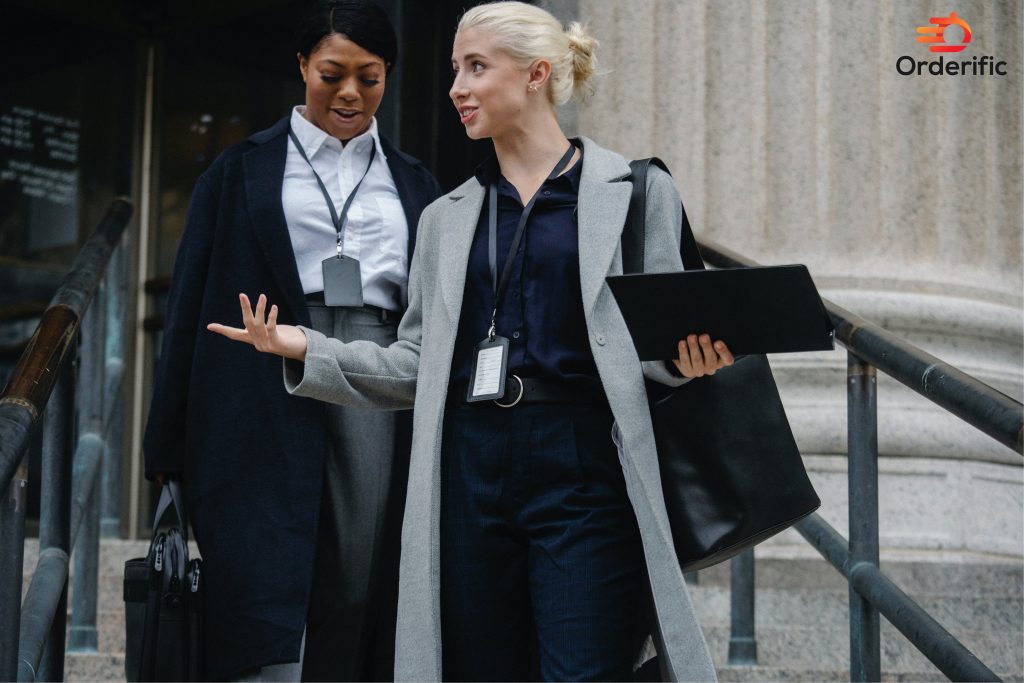 Jury duty or a court summons is a valid reason for missing work. It is a legal obligation that must be fulfilled, and your employer cannot penalize you for it. In fact, in many regions, employers are required by law to provide time off for employees serving on jury duty.
If you receive a summons, it is important to inform your boss promptly. You can send a text saying, "I have been summoned for jury duty and will be unable to come to work for the next few days. I apologize for any inconvenience caused and will be ready to resume my work as soon as I am finished."
Remember, jury duty is a civic duty and an essential part of the legal system. It is an opportunity to contribute to the administration of justice. Your employer should understand the importance of fulfilling this obligation and provide the necessary support.
So, if you find yourself in this situation, don't hesitate to communicate with your boss and follow the required procedures. By doing so, you will fulfill your civic duty and ensure a smooth transition back to work once your jury duty is completed.
7. **Weather-Related Issues:** Unsafe Travel Conditions
Adverse weather conditions, like heavy snowfall, thunderstorms, or flooding, can pose a significant risk to commuting and may render it impossible. It's crucial to prioritize your safety in such circumstances. If you find yourself in a situation where it's unsafe to travel to work, it's essential to communicate with your boss promptly.
Consider sending a text to your boss explaining the situation. Here's an example message: "Due to the severe weather conditions, I won't be able to safely travel to work today. My utmost priority is ensuring my safety. However, I want to assure you that I'll be available to work from home if needed. I apologize for any inconvenience caused and appreciate your understanding."
Remember, unforeseen weather conditions are beyond anyone's control, and it's important to prioritize your well-being. Stay safe and make the best decision for your situation.
8. **Childcare Dilemmas:** Unexpected School Closures Or Child Illness
In the event of an unplanned school closure or if your child falls ill, it's completely understandable to miss work. These situations require immediate attention and care that only a parent can provide. Crafting a simple message to your boss like, "My child's school just announced a last-minute closure and I have no alternative childcare today" or "My kid has fallen sick unexpectedly and needs my care, I won't be able to make it to work today" should be sufficient. Remember, honesty and communication are key in these situations. While these are legitimate reasons to miss work, they should only be used when genuinely needed to maintain your professional integrity.
Remember, these excuses are valid and common reasons why employees might have to miss work on short notice. By communicating these issues professionally to your employer, you can maintain your work reputation even during unexpected absences. However, these excuses should be used sparingly and honestly to preserve your workplace integrity.
Winding Up
In conclusion, life is unpredictable, and circumstances can arise that force us to miss work on short notice. Whether it's a medical emergency, a family crisis, or an unexpected jury summons, understanding how to communicate professionally can make all the difference. Remember, the goal is not to find an excuse to miss work but to make good excuses to call off work last minute and text responsibly while maintaining your professional reputation. By being honest, timely, and respectful in your communication, you can navigate these difficult situations and ensure your work life remains unaffected.
Do you need an efficient system to manage your employees' absences and to ensure smooth communication within your organization? Orderific can help. We offer a robust system that streamlines absence management, boosting productivity, and promoting open communication. To learn more, schedule a demo with us today.
FAQs
1. Can I call off work via text?
Yes, you can, but it's important to keep the communication professional and concise.
2. What are acceptable last-minute work absence excuses?
Acceptable excuses can include sudden illness, family emergencies, car troubles, home emergencies, mental health days, unforeseen appointments, and weather-related issues.
3. Is it better to call or text when calling off work?
Whether it's better to call or text depends largely on your workplace's policy and the nature of your relationship with your manager.
4. How often can I use last-minute call-offs?
Using last-minute call-offs should be sparingly used and only when necessary. Excessive use of last-minute call-offs can negatively impact your professional reputation.
5. What if my supervisor doesn't accept my excuse?
If your supervisor doesn't accept your excuse, it's crucial to have an open and professional conversation about the reason for your absence.