Hello, fellow food lovers! Are you someone who appreciates vibrant and robust tastes? Then we are sure that you've tried Green Papaya before. This incredible tropical fruit is versatile and delightful. It has gained immense popularity in culinary circles due to its unique flavor profile and many health benefits. 
Whether you're an experienced chef or simply curious about expanding your culinary horizons, this captivating blog post will pique your interest.
Join us as we explore its wonders, uncovering its pivotal role in mouthwatering dishes like Papaya Salad while shedding light on its extraordinary nutritional advantages.
So, let's not waste another moment and dive into the hidden treasures of this vibrant and nourishing fruit!
What is Green Papaya?
Also called unripe Papaya, represents the youthful, unripened phase of the Papaya fruit. Diverging from its ripe counterpart featuring luscious, orange flesh, it showcases a pale green outer layer and a solid white inner meat.
Its flavor profile leans towards mild yet subtly tangy, accompanied by a satisfying crispness. As a result, it serves as a remarkable ingredient for an array of delicious dishes, whether savory or sweet.
How to Prepare and Cook with Green Papaya?
Green Papaya Salad (Som Tum)
A beloved way to savor it is through the traditional Thai dish Som Tum or Green Papaya Salad. To prepare this refreshing salad, finely shred the unripe fruit, then combine it with lime juice, fish sauce, chili, palm sugar, and crushed peanut, resulting in a symphony of flavors.
02. Stir-Fries and Curries
Green Papaya can be an excellent addition to stir-fries and curries, adding a delicate crunch and fully embracing the flavors of the sauce. It pairs well with various vegetable items like colorful bell pepper, beans, and tofu. Additionally, it can complement dried shrimp, beef, or chicken, resulting in a delightful and satisfying meal.
03. Green Papaya Fried Rice
Add a delightful twist to the classic fried brown rice using shredded fruit instead of regular rice. Elevate the flavors with bean sprouts, garlic, and soy sauce, creating a wholesome and delectable dish.
04. Tropical Papaya Smoothie
Combine ripe Papaya fruit, creamy coconut milk, a tangy hint of lime, and a touch of sweetness for a rejuvenating smoothie, ideal for a speedy breakfast or a delightful indulgence.
Where to Buy and Store Green Papaya?
Green Papaya is readily available in Asian grocery stores, specialty markets, and well-stocked supermarkets. When selecting it, look for vibrant green skin without blemishes or soft spots.
You can keep Unripe fruit at room temperature for a few weeks. If you slice it, wrap it in plastic and refrigerate for about one week.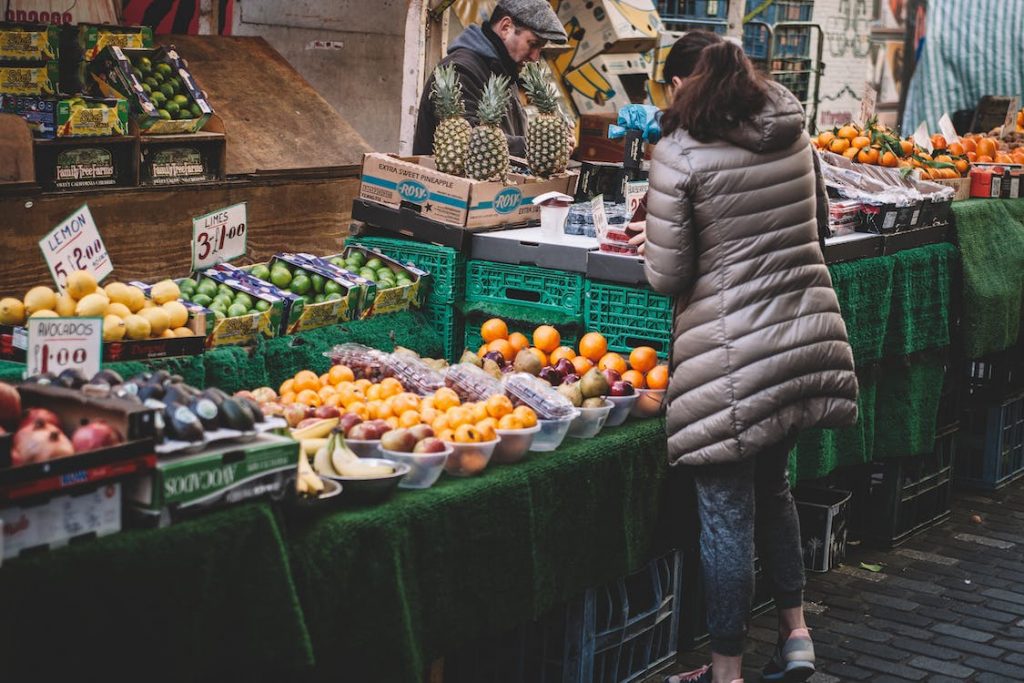 Health Benefits of Green Papaya
As per Webmd, it is more than just a tasty delight; and just like its orange papaya counterpart, its health perks are remarkable. Join us in uncovering its secret powers:
Gut Health Support
It houses the magical papain enzyme, which works wonders on digestion and facilitates a happy and healthy gut.
Vitamin-rich Treasure Trove
Bursting with crucial vitamins like A, C, and E, as well as minerals like potassium and magnesium, Green Papaya is a treasure cove of nutrients.
Heart's Best Buddy: Boasting low-calorie counts and a cholesterol-free nature, Green Papaya is an ideal companion for maintaining heart health.
Immune Support
The abundance of vitamin C in Green Papaya helps strengthen the immune system.
Glowing Skin
Green Papaya contributes to a radiant and youthful complexion thanks to its antioxidants.
Anti-Inflammatory Properties
Green Papaya possesses natural anti-inflammatory qualities, potentially reducing inflammation in the body.
Winding Up!
Well done! You've acquired a wealth of knowledge about Green Papaya. From its delectable incorporation in dishes such as Papaya Salad and Papaya Fried Rice to its remarkable nourishing advantages, Green Papaya is an adaptable fruit that warrants a spot in your culinary arsenal.
Hence, should you chance upon a fresh fruit during your trip to the grocery store, rest assured that it is a delightful addition to your cooking adventure. Savor every moment spent in the art of culinary creation!
Visit Orderific website for more information like this!
FAQs
What sets ripe and unripe Green Papaya apart?
Ripe fruit boasts sweet and orange flesh. In contrast, its unripe counterpart offers a mild, subtly tangy taste with firm white flesh.
What are some other names for Green Papaya Salad?
It is also known as Som Tum or Thai Green Papaya Salad.
Is Green Papaya suitable for vegans?
It is vegan-friendly and can be used in various vegan dishes.
Can I eat it raw?
Yes, it can be eaten raw. It is often shredded, used in salads, or added to dishes without cooking.
How can I ripen Green Papaya?
To ripen it, leave it at room temperature for a few days until the skin turns yellow and the flesh softens.