Welcome to the passionate world of Groundworks Coffee! This is not just an ordinary coffee shop; it's a haven for coffee lovers, a sanctuary of exotic brews, and a testament to coffee craftsmanship. Every sip here is an adventure, a sensory journey that takes you from the lush coffee plantations of Southern California to your cup. Certified organic, each coffee bean narrates a story of sustainable sourcing and meticulous roasting. The aroma brims with authenticity, the flavor encapsulates passion, and visiting Groundworks is nothing short of an immersive experience. So, let the rich flavors of our cold brew or the warmth of our organic tea infuse your day. Groundworks Coffee is waiting to serve you a piece of artisanal mastery. Dive in, savor, and repeat.
A Coffee Roasting Legacy: Unveiling the Story of Groundworks Coffee
Once upon a time, on the lively streets of Venice Beach, the doors of the first Groundwork Coffee shop opened, and with it, a new era of artisanal coffee began. From the start, the aim was simple and sincere: to source and offer the community the finest certified organic coffee. However, the demand quickly surged beyond the humble expectations. 
Soon, the quaint cafe on Rose Avenue was buzzing around the clock, with coffee roasters working tirelessly to meet the burgeoning demand. This was not simply coffee; it symbolized a passionate local community brought together by their love for this rich, aromatic elixir. Today, nearly three decades later, that small cafe has grown into a sprawling network of coffee shops stretching from Southern California to New York and Washington, DC, thanks to the loyal patrons that Groundworks Coffee was fortunate to serve.
In addition to establishing an influential presence along the West Coast, Groundworks Coffee has expanded its offerings, introducing a compelling line of cold brew coffees. With bustling roasteries in Los Angeles and Portland, the company's commitment to quality and sustainability remains unwavering.
Most remarkably, the journey of Groundworks Coffee has been intertwined with the growth of numerous organic coffee farms worldwide. The company takes immense pride in sharing these exceptional coffees, each a testament to the growers' dedication and craftsmanship, with their customers. Thus, each cup of Groundworks Coffee offers a satisfying flavor and tells a captivating story of a remarkable coffee roasting legacy.
Some Signature Blends: Elevating the Coffee Experience
Indulging in Groundworks Coffee's signature blends resembles a symphony for the senses. Each blend is meticulously crafted, invoking an exquisite harmony of flavors that tantalize the palate and evoke memories of comforting warmth and joyous conviviality.
The coffee experience is elevated to a new level, transforming a routine cup into a cherished ritual. These blends are a testament to the artistry of coffee craftsmanship and an homage to the diverse communities that Groundworks Coffee has been a part of.
Lucky Jack Blend: An awakening of the senses, the Lucky Jack blends charms with its smooth body and subtly sweet undertones. This blend is a cherished morning companion to many Groundwork patrons.
Angel City Blend: Celebrating the city's vibrant spirit, Angel City blend boasts a medium body with a touch of citrus zest, an ode to the sunny Californian disposition.
Bitches Brew: A bold and robust blend that packs a punch, Bitches Brew is the perfect brew for those seeking intensity and complexity in their coffee.
Black Gold: With its rich, full-bodied profile and subtle hints of cocoa, Black Gold is truly a treasure for those who appreciate the deeper aspects of coffee.
Venice Blend: Named after Groundworks' birthplace, the Venice blend is a robust coffee that captures this beach city's lively and eclectic character.
Decaf Bitches Brew: Offering the same bold flavor profile as the original, without the caffeine. Decaf Bitches Brew ensures that everyone can enjoy this signature blend.
Decaf Black Magic Espresso: With its rich crema and full-bodied flavor, this decaf espresso is a testament to Groundworks' commitment to delivering exceptional coffee experiences to all patrons.
These signature blends bring the world of artisanal coffee to your cup, elevating everyday coffee moments into extraordinary sensory experiences.
Coffee for All: Accommodating Dietary Preferences
At Groundworks Coffee, embracing diversity is a principle and practice. Their offerings cater to various dietary preferences, ensuring every visitor finds a beverage to relish. They artfully infuse their signature flavors into vegan-friendly and gluten-free drinks. The company goes the extra mile to ensure everyone feels welcomed and catered to.
Do you think you can't enjoy a comforting hot chocolate if you're dairy-free? At Groundworks, think again. Their decadent, creamy, dairy-free hot chocolate treats the palate and the senses. Groundworks Coffee has also mastered creating delectable vegan cookies that pair perfectly with certified organic coffee.
Groundworks is the place for those who prefer coffee light on caffeine but heavy on flavor. Their decaf options offer the same robust flavors sans the caffeine, so you can savor your favorite blends anytime. And for early risers desiring a hearty breakfast without the guilt, Groundworks has you covered with their selection of gluten-free, vegan breakfast foods.
Whether it's a sunny day in Santa Monica or a frosty morning in New York, Groundworks Coffee invites every visitor to enjoy its unique blend of hospitality and craftsmanship. Wherever you are on the map or in your lifestyle choices, Groundworks Coffee offers an experience tailored to your preference. Sip back, relax, and let Groundworks Coffee create a coffee experience as unique as you are.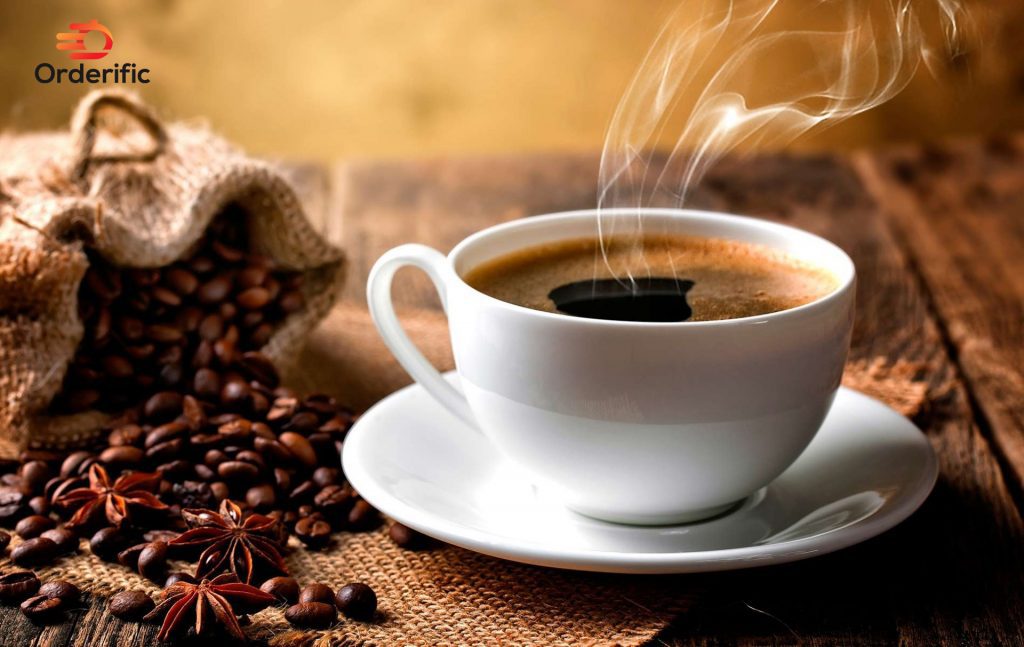 Beyond the Bean: Explore Artisanal Teas, Handcrafted Pastries, and More
Beyond just coffee, Groundworks Coffee tantalizes patrons with artisanal teas and handcrafted pastries. A myriad of rich aromas greets you, promising a symphony of flavors. The sensory delight is palpable from the fragrant, calming organic teas to the flaky, butter-infused pastries.
Your taste buds dance with joy as you sample the subtly spiced teas. Whether you seek the zesty kick of ginger or the soothing notes of chamomile, there's a brew for every mood. This isn't just an afterthought; these teas are crafted with the same attention to detail and dedication to quality that defines Groundworks.
Perhaps you're enticed by the fresh, flaky pastries. Each bite echoes the care poured into their making, reflecting the ethos of Groundworks Coffee. Paired with a robust cup of coffee or a soothing tea, these pastries add a touch of decadence to any day.
Remember the rich, velvety chocolate that Groundworks Coffee offers. Experience lush cocoa fields in every taste, a testament to the brand's dedication to sustainable sourcing.
For those passionate about packaged food, Groundworks provides a delightful selection. From savory snacks to sweet treats, there's something to satisfy every craving.
Whether you're a first-time visitor or a regular customer, Groundworks Coffee invites you on a sensory sojourn. Savor the art of craftsmanship and the joy of local, sustainable produce. Groundworks Coffee transcends a mere store, embodying a hub of flavor and craftsmanship. Each sip reflects passion and expertise, making it truly worthwhile.
Conclusion
Groundworks Coffee's meticulous craftsmanship combines passion, expertise, and innovation, evident in every cup. It's not just a place; it's a sensory adventure leaving an indelible mark on your palate and heart. The certified organic coffee's soothing warmth and the vibrant flavors of artisanal teas and pastries testify to their commitment to quality and sustainability. Groundworks Coffee is the go-to destination for those craving convenience and remarkable taste. To further enrich your coffee experience, consider Orderific — a platform that enhances restaurant owners' control and customers' user experience. Intrigued? Schedule a FREE DEMO with Orderific today to elevate your flavorful journey with Groundworks Coffee.
FAQs
Where are the beans sourced for Groundworks Coffee?
Groundworks Coffee sources its beans from certified organic farms worldwide, ensuring quality and sustainability in every cup.
Can I purchase Groundworks Coffee online?
You can purchase Groundworks Coffee through their official website or other online retailers.
Does Groundworks have a loyalty program or rewards system?
Yes, Groundworks Coffee has a reward system that offers points with every purchase, ensuring great value for regular customers.
Does Groundworks have any coffee brewing classes or educational events?
Yes, Groundworks Coffee periodically hosts brewing classes and educational sessions on coffee appreciation and brewing techniques.
An error occurred during generation. Please try again or contact support if it continues.
Groundworks Coffee regularly organizes coffee appreciation sessions and brewing classes. Please check their website for upcoming events.