Hamachi fish, often found elegantly draped over sushi rice or thinly sliced in sashimi presentations, stands out in the vast ocean of seafood. Known by several names, including Japanese yellowtail and Japanese amberjack, hamachi crudo has carved its niche in the culinary world.
With a buttery texture and a perfect balance between richness and freshness, it's not just a favorite among sushi aficionados but also a testament to the delicacies the sea has to offer. Its versatility makes it a prime choice for various dishes, while its consistent quality has solidified its reputation. In essence, hamachi is a delightful blend of taste and tradition, making it a cherished pick in seafood cuisine.
The Nutritional Benefits of Hamachi Fish: Why It's Good for You
Hamachi, with its smooth, buttery texture and rich flavor profile, goes beyond just satiating taste buds. This Japanese yellowtail fish is a nutritional goldmine, offering an array of health benefits to those who indulge in its deliciousness.
At the forefront are omega-3 fatty acids, compounds known to support cardiovascular health by reducing inflammation, lowering blood pressure, and decreasing the risk of chronic diseases. These essential fats are not just about heart health; they also support brain functions, ensuring cognitive well-being.
Additionally, hamachi is a robust source of high-quality protein, making it an excellent choice for maintaining muscle mass, repairing tissues, and supporting overall bodily functions. The protein content, coupled with essential amino acids, ensures that the body remains resilient and healthy.
But the benefits don't stop there. Hamachi is teeming with essential vitamins, like vitamin D and B12, and minerals like selenium and magnesium. These compounds play a crucial role in bone health, energy production, and even bolstering the immune system.
The Flavor Profile of Hamachi Fish: Mild and Versatile
Hamachi, often gracing the tables of gourmet sushi bars and upscale restaurants, is renowned for its delectable taste and luxurious mouthfeel. Its subtle, almost sweet undertones, paired with its smooth, velvety texture, make every bite melt in the mouth. Unlike some seafood that can have a distinct, often strong marine flavor, hamachi boasts a delicate taste profile, allowing it to harmoniously meld with a range of ingredients.
It's no surprise then that hamachi is a revered ingredient in Japanese cuisine. Its versatility is truly noteworthy. While it is a star in its raw form in sashimi and sushi, it's equally captivating when lightly grilled or seared, where its outer layer crisps up, contrasting with its soft interior.
Its adaptability also extends to seasonings and accompaniments. Whether it's the tangy, citrusy burst of lemon zest or the umami-rich drizzle of soy sauce, the intrinsic flavor of hamachi remains undiminished. In culinary circles, it's often said that a fish like hamachi requires minimal dressing up, for its natural flavor is already a symphony in itself.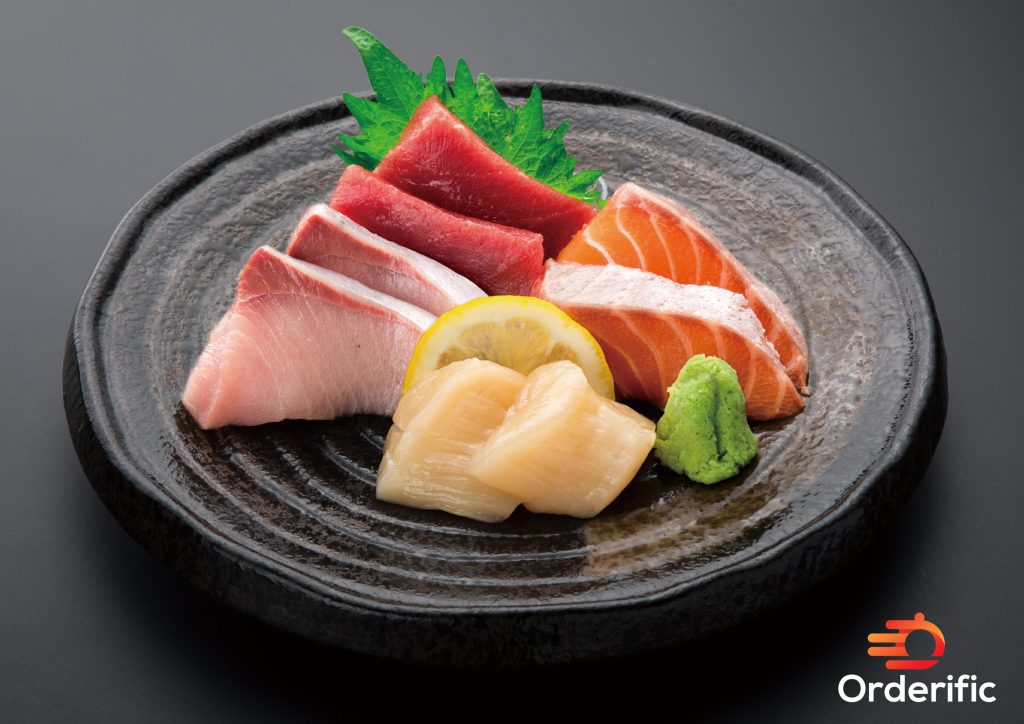 How to Cook Hamachi Fish: Tips and Recipes for Delicious Meals
When it comes to preparing hamachi, this fish offers a broad canvas for chefs and home cooks alike. Celebrated for its buttery texture and mild flavor, hamachi is a fish that demands respect in the kitchen. Here's a guide to cooking this seafood delicacy:
Seared Hamachi
A quick sear helps preserve the interior's soft texture while giving the exterior a slightly crispy finish. Just heat a splash of olive oil in a pan until it's shimmering. Place the hamachi fillets, seasoning them with a pinch of salt. Sear for just about 1-2 minutes on each side. Once done, a drizzle of lemon juice and a sprinkle of sesame seeds add a burst of flavor and crunch.
Grilled Hamachi Kama
Hamachi kama, or the collar, is often considered a delicacy. It's meaty and perfect for grilling. Season it with some salt and pepper and grill it on a pre-heated grill for about 3-4 minutes on each side. Once off the grill, a splash of soy sauce or a squeeze of fresh lemon enhances its natural flavors.
Hamachi Sushi Roll
When it comes to sushi, freshness is paramount. For a classic hamachi sushi roll, use sushi-grade hamachi slices. Place a slice on seasoned sushi rice, add a sliver of avocado or cucumber for crunch, and roll it up in nori (dried seaweed). Dip it in soy sauce, and you have a bite-sized delight.
Baked or Broiled Hamachi
For those looking for a healthier cooking method, baking or broiling hamachi is a great option. Place the fillets in a baking dish, season with some salt, pepper, and olive oil. Add aromatic herbs like rosemary or thyme for added flavor. Bake in a pre-heated oven at 350°F (175°C) for about 12-15 minutes. Alternatively, for a golden top, broil the hamachi for 6-8 minutes, watching closely to avoid overcooking.
Poached Hamachi
Poaching hamachi in a flavorful broth preserves its tenderness and infuses it with delicate flavors. A broth made with water, a splash of white wine, lemon slices, and herbs like dill or parsley is perfect. Gently slide the hamachi fillets into the simmering broth and poach for about 5-6 minutes.
The most crucial factor, regardless of the cooking method, is the hamachi's freshness. Fresh hamachi will always deliver a delicate, almost sweet flavor, making every dish an experience to remember. Whether you're a seasoned chef or just exploring the joys of cooking, hamachi is a delightful fish to experiment with and savor.
Sourcing and Sustainability of Hamachi Fish: What to Look for When Buying
The quest for fresh and sustainable seafood is crucial in today's culinary world, especially as the demand for delicacies like hamachi rises. Understanding the nuances of sourcing and the importance of sustainable practices can elevate your seafood experience while ensuring minimal environmental impact.
Wild vs. Farmed
While wild-caught hamachi is considered a luxury, it's essential to consider the environmental implications. Overfishing is a significant concern. Farmed hamachi, when cultivated responsibly, offers a more sustainable choice. Aquaculture or fish farming can be done with practices that minimize the ecological footprint, ensuring a consistent supply without depleting natural resources.
Indicators of Sustainable Farming
When shopping for hamachi, it's wise to look for certain certifications. Labels from organizations like the Marine Stewardship Council (MSC) or Aquaculture Stewardship Council (ASC) are good indicators. These certifications ensure the fish were raised following sustainable and ethical guidelines. In addition to certifications, it's beneficial to inquire about the farm's location and practices, as some regions have stricter sustainable farming regulations.
Sashimi-grade Assurance
Planning to savor your hamachi raw? Ensuring you're getting sashimi-grade is paramount. This grade isn't just a mark of high quality but also of safety. Sashimi-grade fish undergo a stringent process, often involving deep freezing, to kill potential parasites. This standard ensures the fish is safe for raw consumption.
Freshness Check
Whether farmed or wild, always check for freshness. The flesh of the hamachi should be firm to the touch, have a vibrant color, and a fresh ocean scent. Cloudy eyes on a whole fish or any off-putting odor are indicators to steer clear.
Local Seafood Suppliers and Restaurants
Often, local seafood suppliers or specialty sushi restaurants have insights into the best and most sustainably sourced hamachi. Establishing a rapport with these establishments can provide a wealth of knowledge and often access to the freshest catches.
In essence, the experience of enjoying hamachi is not just about taste but also about making eco-friendly choices. By being a conscientious consumer, you can indulge in this delightful fish while also doing your part to protect our planet's precious marine ecosystems.
Conclusion
Navigating the vast seascape of seafood, hamachi truly stands out, casting a significant splash in the culinary world. As we've sailed through the myriad facets of this delectable fish, it's evident that hamachi is more than just a palatable pleasure. It's a bridge connecting gourmet delights with nutrition, sustainability with indulgence, and tradition with innovation.
From the sushi bars of Tokyo to the upscale restaurants of New York, hamachi has established itself as a universal favorite, touching the hearts and tantalizing the taste buds of many. As we relish each bite, it's crucial to appreciate the delicate balance of nature, craftsmanship, and responsibility, ensuring that future generations can also revel in the wonders of hamachi.
In case you want more content like this, visit Orderific right now!
FAQs
What is Hamachi Crudo?
Hamachi Crudo is a raw fish dish made with thinly sliced Hamachi (yellowtail) fish, often served with various flavorful toppings and seasonings.
Is Hamachi Crudo safe to eat raw?
Yes, Hamachi Crudo is safe to eat raw when it's made from high-quality, sushi-grade fish that has been properly handled and stored.
What are the nutritional benefits of hamachi fish?
Rich in omega-3 fatty acids, protein, and essential vitamins, hamachi is a nutritious seafood choice that supports heart and muscle health.
What does Hamachi Crudo taste like?
Hamachi Crudo has a delicate and buttery flavor with a hint of sweetness. The texture is soft and tender, making it a true culinary delight.
How is hamachi fish typically prepared?
While hamachi is popularly consumed raw in sushi and sashimi, it can also be grilled, baked, or used in salads. The key is to let its natural flavor shine through.