Do you seek a unique and luxurious dining experience? Han Oak is the place for you! This fine establishment in Portland, Oregon, serves Korean-American cuisine that elevates the traditional to the modern. It was established by Peter Cho in 2017.
From their wood-fired meats to traditional bibimbap dishes not seen elsewhere in the city, the flavors offered at Han Oak define authentic cooking rooted in a Pacific Northwest influence.
With an intimate yet comfortable atmosphere and knowledgeable staff, this restaurant creates an unforgettable experience for both locals and out-of-towners seeking something memorable from any great night out.
Join us as we take an exciting look into what makes Han Oak truly special!
Where is Han Oak located?
Unearthing an extraordinary restaurant is akin to embarking on an exhilarating voyage. Yet, the quest for Han Oak is undeniably gratifying. Nestled in Portland, Oregon, this culinary gem has earned its reputation as one of the finest Korean eateries in the region.
Upon entering Han Oak, you will be embraced by a welcoming ambiance and the enticing scent of delectable dishes being crafted. This esteemed restaurant is renowned for its delectable Korean BBQ, savory dumplings, and irresistible noodles.
Whether you call Portland home or are simply visiting, Han Oak is an undeniable gem that deserves a top spot on your culinary bucket list.
What are the best dishes that Han Oak has to offer?
Han Oak, a Korean restaurant in Portland, has captivated food enthusiasts from far and wide. The menu boasts an array of delectable options, making it a daunting task to decide on just one dish. Nevertheless, notable favorites encompass the tofu soup, the bibimbap, and the kimchi stew.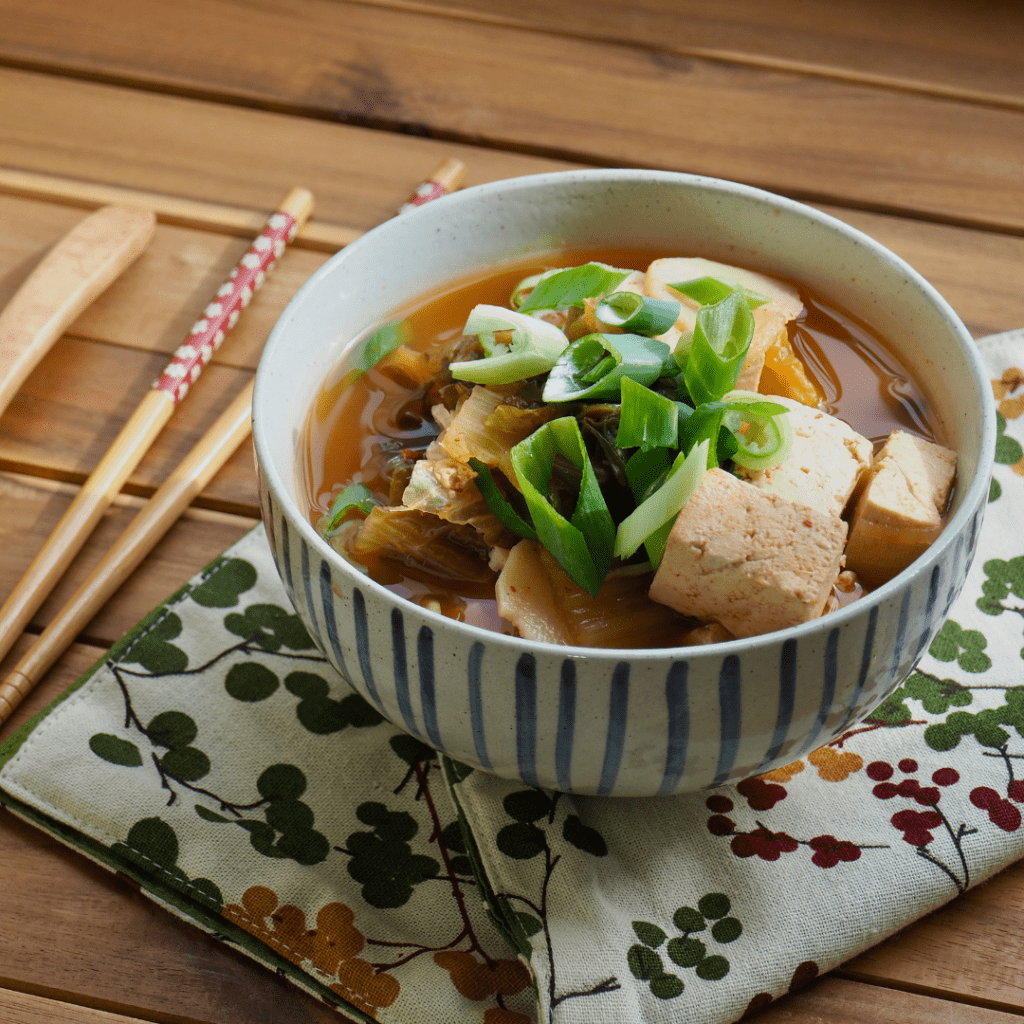 Tofu soup embodies comfort food, boasting a piping hot broth brimming with an assortment of vegetables, rice, and delectably tender tofu.
Bibimbap is a delightful dish that harmoniously brings together fragrant rice, vibrant vegetables, tender beef, and a tantalizing spicy sauce. Prepare for a symphony of flavors that will set your taste buds into an enchanting dance.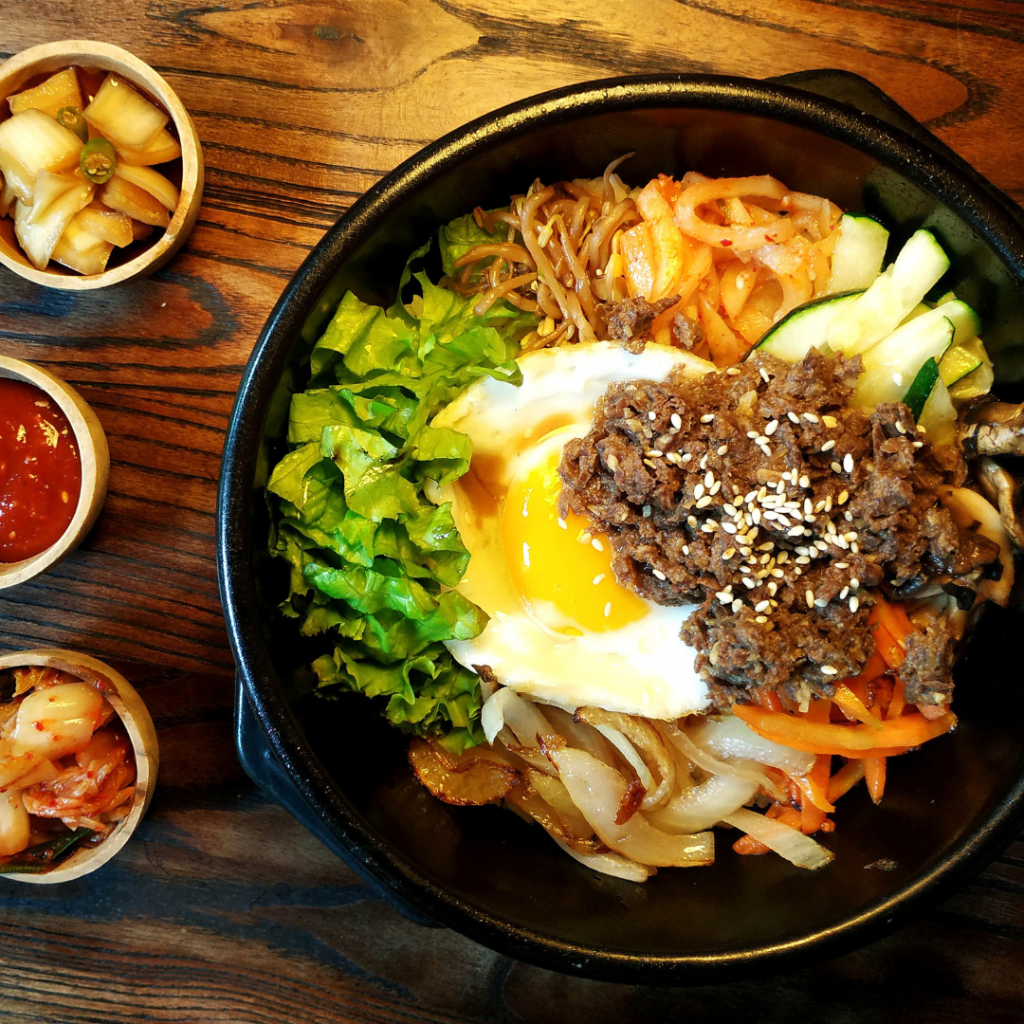 Try the must-try kimchi stew for a hearty and flavorful experience. Its tangy and slightly spicy broth and tofu and pork belly will surely satisfy your taste buds.
Han Oak is truly a culinary haven, delighting food enthusiasts with a plethora of delectable options. These tantalizing dishes merely scratch the surface of the gastronomic wonders that await.
Han Oak "Shared" Course.
For an unforgettable dining experience, Han Oak is the perfect choice. This Portland-based Korean restaurant is renowned for its innovative interpretation of traditional dishes, exemplified by their exceptional "Shared" course. Prepare to be captivated by the harmonious blend of flavors and the culinary artistry that awaits you at Han Oak.
Picture yourself seated at a communal table, surrounded by loved ones, savoring meticulously prepared Korean delicacies. As each exquisite dish is served, you delve into the intricate details of its ingredients and culinary techniques. This immersive dining experience leaves you with a profound sense of satisfaction and enlightenment.
If you're a foodie at heart, Han Oak's "Shared" course is an absolute must-try.
What is the top rated dish of Han Oak?
When it comes to their most highly acclaimed culinary creation, one dish surpasses all others: the exquisite dumplings. These little pockets of goodness are filled with a savory mixture of pork, kimchi, and glass noodles, although they are served with a spicy dipping sauce that perfectly complements the flavors of the dumplings.
Unsurprisingly, the dumplings are beloved by the crowd and consistently garner rave customer reviews. Each bite of these delectable treats transports your taste buds to Korea, perfectly capturing the essence of Han Oak's culinary vision.
Wrapping Up!
Han Oak Restaurant is perfect for anyone looking to enjoy unique Korean food in a cozy setting. Located in downtown Portland, its menu has everything from traditional Korean dishes to creative and innovative ones. Its Shared Course takes advantage of its space, making it a great way to share food with friends or family.
Surprisingly, the restaurant also offers some non-Korean dishes, such as pizza and burgers, which appeal both to those who are adventurous aficionados of Korean food and those seeking something new beyond it. There is even an alternative menu for takeaway orders.
Now that you know more about this fantastic restaurant why not give it a try! Also remember to read more blogs by Orderific. We will share more interesting information about various topics such as local restaurants and online food delivery services.
FAQs
Q. Does Han Oak only have Korean food in their menu?
Ans. At Han Oak, you'll always be open to more than just one type of cuisine. They're primarily a Korean restaurant but their menu showcases an exquisite fusion of flavors and culinary delights from various traditions.
Q. Does Han Oak provide an option for takeaway?
Ans. They do offer a takeaway option, so you can place an order and pick it up to enjoy anywhere you'd like.
Q. What is the best seller of Han Oak?
Ans. The best seller is its dumplings and they are a must-try if you ever visit this restaurant!
Q. Are there any other branches of Han Oak?
Ans. Unfortunately no. Chef Peter Cho and his family run the only outlet in Portland, Oregon.