Introduction
In the bustling world of health in the food business, the importance of a robust food safety management system cannot be overstated. Ensuring food safety is an integral part of restaurant management, influencing not just the prosperity of the business but also public health. This is where cafe management tools come into play. By implementing a comprehensive food safety management system, restaurant owners can ensure adherence to food hygiene practices and safety regulations, reducing the risk of foodborne illnesses. Beyond this, these tools can also aid in effective inventory management and promote safe food handling procedures. Hence, investing in reliable food safety software is vital for any food handler or restaurant owner aiming to uphold the highest standards of food prep and environmental health. Let's dive deeper into how these tools can help bolster safety measures in your food business.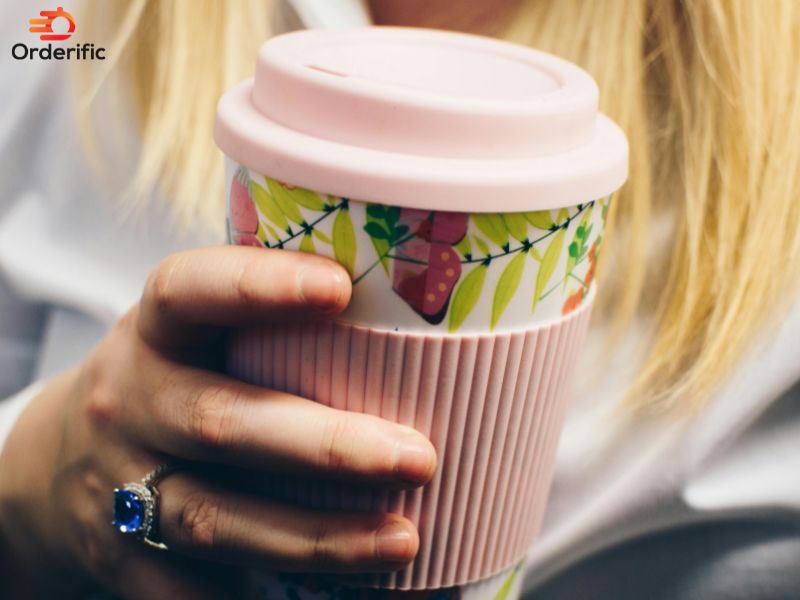 The Role of Management in Maintaining Health and Safety Compliance
Management is critical in maintaining health and safety compliance in a food business. They are responsible for implementing a food safety management system, ensuring staff is trained and up-to-date on safety procedures, and continuously monitoring and improving these practices. With the help of cafe management tools, these tasks become streamlined, facilitating a safer and more efficient operation.
Set Clear Expectations
One of the first steps in maintaining a high health and safety standard is to set clear and concise expectations. With cafe management tools, it's possible to outline safe food handling procedures, hygiene protocols, and compliance guidelines. These expectations ensure every team member understands their role in upholding the restaurant's commitment to safety.
Provide Training and Resources
Providing proper training and resources is crucial to ensuring adherence to safety standards. With cafe management tools, businesses can facilitate continuous learning through a digital platform, offering access to a vast array of educational materials on food safety regulations, hygiene practices, and emergency protocols. This empowers staff with the knowledge and skills necessary to maintain a secure and hygienic food business environment.
Lead by Example
Leading by example is instrumental in ensuring a safe food business. Management can utilize cafe management tools to model correct practices, adhering to the outlined food safety regulations themselves before expecting it from their staff. This reinforces the importance of compliance and fosters a culture of safety within the organization.
Monitor and Enforce Compliance
Monitoring and enforcing compliance is integral for maintaining a safe food business. Cafe management tools come equipped with features for tracking adherence to safety protocols and flagging any breaches. These tools allow management to promptly address non-compliance, thereby upholding the highest safety standards and ensuring a secure dining environment.
Invest in Safety
Investing in safety goes beyond simply complying with regulations. It means adopting a proactive approach where safety becomes a fundamental business value. Cafe management tools can assist in this aspect by providing safety updates, flagging potential hazards, and facilitating routine safety audits. With these tools, businesses can ensure a safe, hygienic, and enjoyable dining experience for their customers.
Conclusion
In conclusion, making health and safety a priority is crucial in the food business to safeguard public health and secure customer trust. Implementing a robust food safety management system is a proven method for maintaining high food hygiene standards and ensuring compliance with food safety regulations. As a restaurant owner, investing in reliable food safety software such as cafe management tools not only aids in effective inventory management but also promotes safe food handling practices, reducing the risk of foodborne illnesses.
Interested in upgrading your restaurant's food safety measures? Schedule a demo with Orderific today and discover how our comprehensive cafe management tools can help strengthen your food safety management.
FAQs
How do cafe management tools contribute to ensuring health and safety regulations?
Cafe management tools streamline adherence to health and safety regulations by automating compliance monitoring and promoting safe food handling practices.
Can cafe management tools be customized to track specific health and safety requirements?
Yes, most cafe management tools offer customization options to suit specific safety requirements.
What features in these tools help cafes maintain compliance with health and safety regulations?
These tools typically include features for compliance tracking, hygiene control, temperature logging, and allergen management.
Are there industry standards that cafe management tools align with regarding health and safety?
Yes, cafe management tools generally align with standards set by regulatory bodies like FDA and HACCP.