Introduction
Houston, a bustling metropolis, is not just renowned for its enchanting skyline and the fine arts. It's also home to a dynamic and diverse blogging community. From fashion and lifestyle bloggers, influencers who set trends. To the foodies who guide our culinary quests, these bloggers have mastered the art of storytelling. Elly Brown, renowned for her beauty and wellness advice, and Caroline Harper Knapp. A dedicated travel blogger, are among the influential voices dominating Houston's blog scene. Their blog posts resonate with countless followers, stirring conversations, and influencing everyday decisions. This piece dives into the vibrant world of Houston's bloggers.
Providing a glimpse into their lives and their contributions to the Greater Houston community. Along the way, we'll share some helpful tips, interesting recipes, and even insights into the bloggers' community service initiatives. So, sit back, scroll through your Instagram feed, and join us as we uncover the top 10 bloggers in Houston.
Here Are The Top Bloggers To Keep On Your Feed, Based On Their Instagram Following:
1. Dede Raad (@dressupbuttercup)
Dede Raad, better known as @dressupbuttercup on Instagram. Is a fashion enthusiast who has cultivated a massive following with her impeccable style and relatable personality. Her blog, Dress Up Buttercup, is a haven for fashionistas searching for the latest trends and style tips. With her charming southern style and captivating travel stories. Dede has established herself as a leading voice in Houston's fashion blogging community.
2. Loren Hamilton (@wearandwhenblog)
Loren Hamilton, or @wearandwhenblog on Instagram, is a fashion and lifestyle blogger. Whose daily outfit shares and savvy styling advice have won the hearts of her followers. Her blog, "Wear and When", offers a mix of high-end and budget-friendly fashion pieces, making her an accessible style guide for all. With her relatable content and inspiring fashion sense, Loren has solidified her position in Houston's influencer landscape.
3. Robert Roach (@roamingrobert)
Robert Roach, known as @roamingrobert on Instagram, is a travel and lifestyle blogger who has brought a new dimension to Houston's blogging community. His blog showcases his epic adventures and intricate lifestyle, serving as a visual diary that takes his followers on a journey around the world. With an eye for detail and a passion for storytelling, Robert's unique content captivates his audience, making him a prominent figure in the city's influencer landscape.
4. Hayley Free Bordes (@littlemeandfree)
Hayley Free Bordes, recognized as @littlemeandfree on Instagram, is a lifestyle blogger and influencer who brings the vibrancy and warmth of Houston to her followers. Her blog, "Little Me and Free", showcases her family life, fashion finds, and experiences living in the city. Hayley's engaging content, depicting her journey through motherhood and her passion for Houston's local scene, has made her a beloved figure in the city's blogging community.
5. Joy Green (@joyfullygreen)
Joy Green, also known as @joyfullygreen, is a prominent voice in the eco-friendly lifestyle space. Her blog, "Joyfully Green," shares practical tips and insights into leading a sustainable lifestyle, inspiring her followers to make conscious choices for the environment. With her passion for green living and her knack for incorporating sustainability into daily life, Joy has marked her spot in Houston's influencer community.
6. Tasfia (@styleandlatte)
Tasfia, better recognized as @styleandlatte on Instagram, is a fashion influencer and coffee enthusiast based in Houston. Her blog, "Style and Latte," is a delightful blend of the latest fashion trends and her love for coffee. Through her engaging posts featuring stylish outfits and cozy coffee shops, Tasfia has garnered a dedicated following who resonate with her unique style and coffee adventures.
7. Erika Ortega (@erika_cullen)
Erika Ortega, known on Instagram as @erika_cullen, is a beloved influencer in the Houston's fashion scene. Her blog showcases her refined style and a glimpse into her enchanting lifestyle. Erika's ability to seamlessly blend high-end and affordable pieces has not only gained her a wide following, but also a respected place in Houston's community of fashion influencers.
8. Onyi (@sincerelyonyi)
Onyi, also known as @sincerelyonyi on Instagram, is a healthcare professional turned lifestyle blogger. Her blog, "Sincerely Onyi," is a fusion of her professional insights, personal style, and life as a mom. With her relatable posts and inspiring perspective on balancing career and family, Onyi has established a strong presence in Houston's influencer community.
9. Cindy Hannam (@lululoves7_)
Cindy Hannam, known as @lululoves7_ on Instagram, is a lifestyle blogger based in Houston. Her blog presents a beautifully curated blend of her love for fashion, wellness tips, and inspiring home decor ideas. Cindy's passion for life and style shines bright in her content, earning her a distinct position in Houston's blogging scene.
10. Ana (@thebucketlistlatina)
Ana, better known as @thebucketlistlatina on Instagram, is a travel and lifestyle blogger illuminating Houston's influencer scene. Her blog, "The Bucket List Latina", offers a vibrant collection of her travel escapades, lifestyle choices, and her inspirational journey in personal development. Through her vivid storytelling and adventurous spirit, Ana has become a must-follow for those seeking to live their life to the fullest.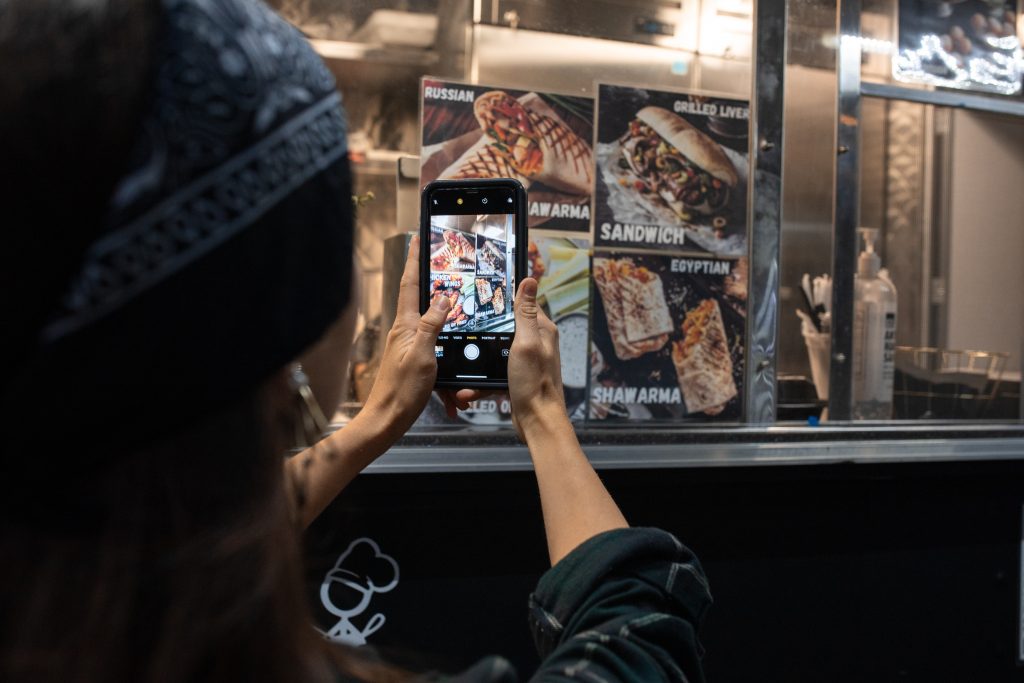 Conclusion
From fashion gurus and lifestyle tastemakers to eco-conscious advocates and passionate foodies, Houston's blogging community is as diverse as it is dynamic. Their distinctive voices, unique styles, and resonant storytelling construct an inspiring mosaic of the city's culture. Whether you're seeking the latest fashion trends, advice on living sustainably, or simply looking for the perfect coffee shop for your next outing, these top 10 Houston bloggers have got you covered. They not only set trends but also foster a sense of community, making Houston's blogging scene a vibrant space of creativity, inspiration, and connection. Now that you're up-to-date with Houston's influential voices, why not update your business strategy too? Connect with Orderific to schedule a demo and see how we can help elevate your business to the next level.
FAQs
Who are some popular Houston bloggers?
Some popular Houston bloggers include Dede Raad, Loren Hamilton, and Robert Roach among others.
What topics do Houston bloggers typically cover?
Houston bloggers typically cover topics ranging from fashion and lifestyle to food, travel, and eco-friendly living.
How can I connect with Houston bloggers?
You can connect with Houston bloggers through their blogs or social media platforms like Instagram.
Are there any events or meetups for Houston bloggers?
Yes, there are events like the Houston Blogger Union where bloggers often meet.
How can I start my own blog in Houston?
Starting your own blog in Houston involves choosing a niche, creating a blog site, producing compelling content, and promoting your blog through various channels.