Introduction
Welcome to our comprehensive guide on the intricate world of franchising. Here, we'll delve into the franchise business model, a popular choice for many prospective franchisees looking to become successful small business owners. How does a franchise work the journey to franchise ownership begins by understanding the franchise agreement, a crucial document that outlines the relationship between the franchisee and the franchisor.
Franchising offers an excellent opportunity for franchise owners to leverage established brand names, benefiting from their brand standards and systems. However, it's not a path devoid of challenges; understanding the franchise disclosure document is paramount, as it contains vital franchise information, such as the initial franchise fee, ongoing royalties, and more.
What Is A Franchise?
A franchise, in essence, is a business model whereby a franchisee (the franchise owner) acquires the rights to operate under the brand name of the franchisor (the original business). This franchise business model is a common route for many prospective franchisees looking to enter the realm of small business ownership.
The journey begins with a franchise agreement, a binding contract that elucidates the franchise relationship between the franchisor and the franchisee. It governs the franchise operation, detailing the obligations of both parties, and setting the standards for brand practices.
The franchise disclosure document is another pivotal element in the franchise system. It offers comprehensive franchise information, including the initial franchise fee, ongoing royalties, franchising code, and more. This document is a cornerstone for any franchise business, as it provides potential franchise owners with a transparent view of the franchisor's operations, financial performance, and franchising business strategies.
Pros And Cons Of Owning A Franchise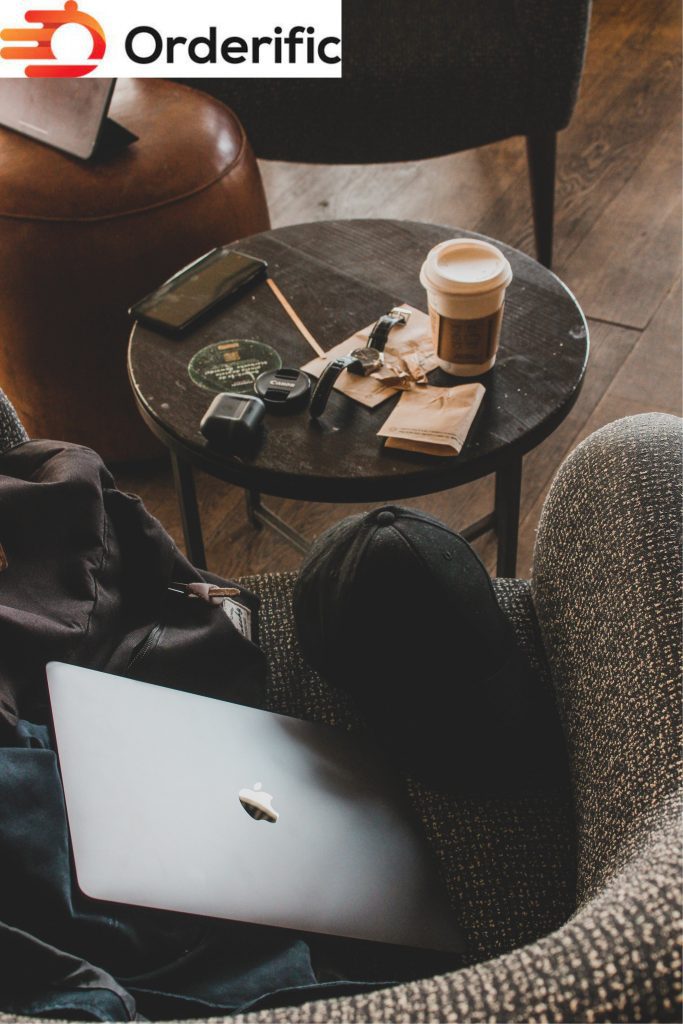 1. Advantages Of Owning A Franchise
Established Brand Recognition: Franchises offer the advantage of an already established brand name, which can attract customers and build trust from the outset.
Proven Business Model: Franchising allows franchisees to operate under a proven business model, reducing the risks associated with starting a business from scratch.
Support and Training: Franchisors provide ongoing support and training, ensuring that franchisees are equipped with the necessary skills and knowledge to run the business.
Marketing Assistance: Many franchisors offer marketing support, helping to attract customers and boost the franchise's visibility.
Access to a Network: Owning a franchise allows you to be part of a network of franchisees, providing opportunities for learning, support, and collaboration.
2. Disadvantages Of Owning A Franchise
Initial and Ongoing Costs: Franchisees must pay an initial fee to acquire the franchise and ongoing royalties, which can be substantial.
Limited Flexibility: Franchises operate under a set business model, limiting the franchisee's ability to adapt or innovate.
Dependence on the Franchisor: The franchisee's success is largely dependent on the success and reputation of the franchisor.
Contractual Obligations: The franchise agreement may impose stringent contractual obligations on the franchisee, which can be restrictive.
Risk of Franchise Termination: If a franchisee fails to meet the franchisor's expectations, they could risk having their franchise agreement terminated.
How To Choose A Franchise
1. Researching Franchise Opportunities
Choosing the right franchise is a step that requires careful consideration and extensive research. Begin by identifying your personal interests and skills. Determine what kind of franchise would align with your career goals and lifestyle. Assess your financial capabilities as well; remember, initial investment costs can vary widely among franchises.
An important part of your research should be a thorough examination of the Franchise Disclosure Document (FDD). This document provides crucial information about the franchisor's business model, financial performance, ongoing fees, and more. Understanding this document can help you make an informed decision. Lastly, consulting with a franchise attorney or a franchise consultant can provide additional guidance during the selection process.
2. Evaluating Franchise Fees And Royalties
When considering a franchise opportunity, a key factor to assess is the financial commitment involved. Franchise fees and ongoing royalties contribute significantly to the cost of running a franchise and can vary extensively among franchisors. The franchise fee is a one-time upfront cost that gives you the right to use the franchisor's brand name and access their business model.
It is crucial to have a clear understanding of these costs and their impact on your potential franchise profits. The Franchise Disclosure Document (FDD) provides detailed information on these fees, making it an essential resource in your decision-making process. Consulting with a financial advisor or accountant can also be beneficial in understanding the financial implications of these fees.
3. Assessing The Franchise Support System
A robust support system is a crucial aspect to consider when choosing a franchise. The franchisor's support can largely influence your ability to effectively run the franchise and achieve success. Key areas of support should include training, marketing, operational assistance, and ongoing business development.
Training is vital to equip you with the necessary skills and knowledge to operate the franchise. Check if the franchisor offers initial and ongoing training programs. Additionally, inquire about the nature of the training – whether it's in-person, online, or a mix of both.
Financing A Franchise
Financing a franchise is a key consideration for potential franchisees. Various options are available, ranging from self-financing and bank loans to government-backed loans and franchisor financing. It's essential to analyze each option's merits and drawbacks, primarily focusing on interest rates, repayment terms, and eligibility criteria. Furthermore, prospective franchisees should also be prepared to present a detailed business plan to potential lenders to demonstrate the viability of the franchise business model.
Running A Franchise
Running a franchise involves overseeing daily operations, maintaining quality control, and ensuring adherence to the brand's standards. As a franchisee, you will be responsible for staff training, customer service, and meeting sales goals. Ongoing communication with the franchisor is crucial, as they provide necessary support and updates on business strategies. Remember, every decision should align with your franchise agreement and overall business goals.
Franchise Success Stories
Franchise success stories serve as a testament to the potential of this business model. They shed light on the journey of franchisees, from their initial stages of selecting a franchise, through overcoming challenges, to eventually achieving their business goals. These narratives not only inspire prospective franchisees but also provide real-world insights into the franchise business journey.
Conclusion
In conclusion, owning a franchise offers both opportunities and challenges. It provides the chance to operate under an established brand, with the backing of a proven business model and the support of a larger corporation. However, it also demands significant financial investment and adherence to stringent contractual obligations. Understanding the franchise agreement and disclosure document is essential in navigating the franchise world and making informed decisions.
If you're interested in exploring the franchise business model, Orderific can help. We provide comprehensive tools and support to assist in your franchise journey. To see how we can help streamline your franchise operations and drive growth, Book a demo with us today.
FAQs
How does a franchise differ from a traditional business?
A franchise operates under the brand and business model of an established company, while a traditional business is independently established and operated.
What are the benefits of owning a franchise?
Owning a franchise offers brand recognition, a proven business model, ongoing support and training, marketing assistance, and a supportive network.
How much does it cost to buy a franchise?
The costs can vary widely, depending on the specific franchise and industry.
What are the ongoing fees associated with owning a franchise?
Ongoing fees can include royalties, marketing fees, and rent, among other operational costs.