In today's digital age, where the convenience of online food ordering has become almost second nature, the concept of "how to get free food delivered with no money" might seem like a fantastical notion, something one only daydreams about. Yet, it's far from mere wishful thinking.
This seemingly elusive goal is attainable with the right blend of clever tactics, awareness of promotional offers, and a keen understanding of available resources. So, gear up for those who dream of savoring delectable meals without feeling the pinch in their wallets! A compelling, budget-friendly gastronomic adventure awaits. Dive into this guide and discover the possibilities.
How to Get Free Food Delivered with No Money
In an age of digital convenience, food delivery services have become an integral part of our daily lives. And amidst the current landscape, the tantalizing idea of "how to get free food delivered with no money" is no longer just a wild thought. Surprisingly, there are myriad avenues to explore that promise delicious meals at your doorstep without shelling out a penny. Let's journey through these delightful hacks and master the art of dining for free.
Sign Up for Free Food Delivery Services:
Stepping into the world of food delivery services offers a plethora of opportunities, especially for newcomers. Major players in the industry, such as Uber Eats or Blue Apron, often lure new users with tempting promo codes. These codes can provide substantial discounts or even entirely free meals. The objective? To get you hooked on their service. So, before placing that first order, do some research. A quick online search can yield a wealth of codes, setting you on the path to a complimentary gastronomic delight.
Use Food Delivery Apps to Get Free Food:
Apart from initial sign-up offers, another treasure trove in the food delivery realm is referral programs. Apps like DoorDash, GrubHub, and many others often have referral schemes. How does it work? Simple. Recommend a friend to the app. When they place their first order, you both get rewarded, often with hefty discounts or even free dishes. It's a win-win. They discover the convenience of food delivery, and you savor the rewards.
Participate in Food Banks and Food Pantries:
It's not always about promotions and apps. Sometimes, community resources provide invaluable assistance. The Emergency Food Assistance Program and other local food banks often partner with delivery services, especially during challenging times. They aim to ensure everyone, regardless of their financial situation, has access to nutritious meals. By exploring their online portals or contacting them directly, you can ascertain whether they offer delivery options for those in need.
Check Out Free Food Samples and Promotions:
Big-name restaurants, such as Taco Bell, Burger King, and others, frequently roll out promotional offers. These can range from launching a new item on their menu to celebrating an anniversary. By staying updated with their social media channels or subscribing to their newsletters, you can be in the know. Capitalizing on these offers can lead to delightful free meals or snacks being delivered to your doorstep.
Join Loyalty Programs and Rewards Clubs:
Loyalty does have its rewards, especially when it comes to food. Several local and chain restaurants offer loyalty programs. Every order you place, every meal you savor, can earn you points. Over time, these points accumulate, often translating into free dishes or significant discounts. It's their way of saying "thank you" for your consistent patronage. So, next time you visit your favorite restaurant or order online, inquire about their rewards program.
Ask for Free Food from Friends, Family, and Neighbors:
Though it may sound a tad audacious, don't dismiss the age-old adage, "Sharing is caring." Occasionally, friends or family might find themselves with excess food, perhaps from a bulk order or a catered event. Instead of letting it go to waste, they might be more than willing to share. A simple ask, a casual conversation, can lead to a shared meal and strengthen bonds.
Find Free Food Events in Your Community:
Communities often have events where food is provided – be it a new restaurant's grand opening, a cultural festival, or even a farmer's market promoting local produce. These events can be goldmines for free samples or full meals. Keep an ear to the ground, join community forums online, or subscribe to local newsletters. By staying informed, you can enjoy a variety of local flavors without spending a dime.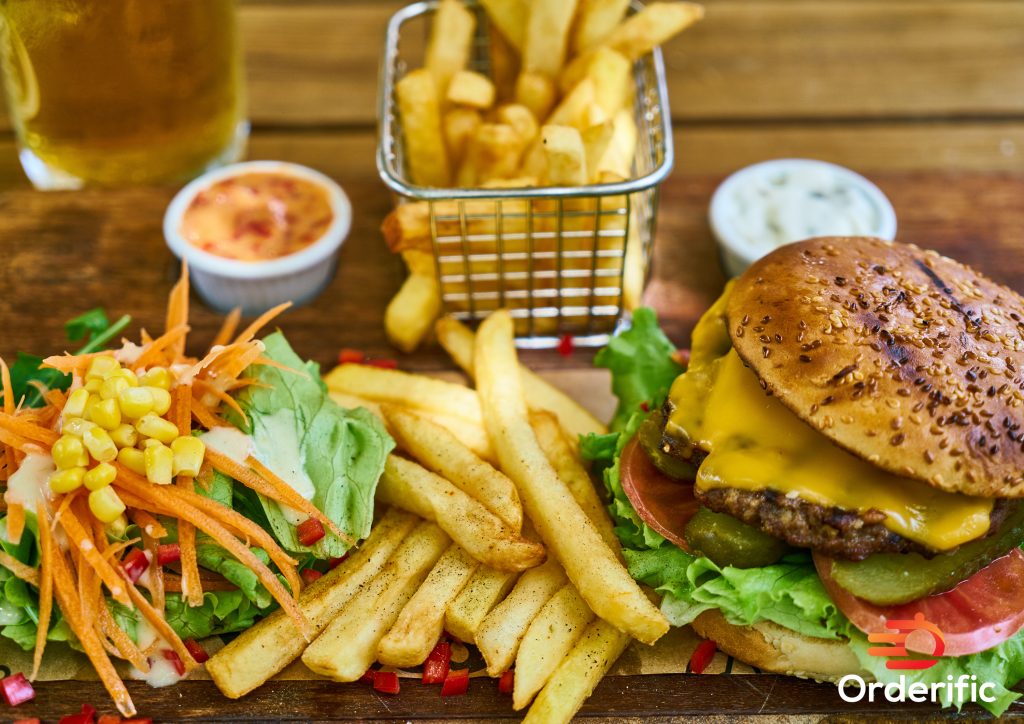 Tips and Tricks for Getting Free Food Delivered
In the quest for free food delivery, it's not merely about finding the right avenues or exploiting promotional offers. The success of this endeavor hinges on the nuances of approach, preparation, and persistence. Knowing a few essential tips and tricks can make all the difference between a delightful complimentary meal and a missed opportunity. Let's delve deeper into these strategies that can fine-tune your quest for free food delivered straight to your home.
Be Polite and Grateful:
Navigating the world of free food delivery is not just about leveraging offers; it's about building relationships. Whenever you're inquiring about complimentary meals or employing a service, exude politeness and gratitude. A simple "please" when asking or a heartfelt "thank you" when receiving can foster goodwill. Establishing a rapport based on respect and appreciation can lead to service providers being more willing to assist or inform you about upcoming deals. Remember, kindness can often open doors that were once thought closed.
Plan Ahead and Be Flexible:
The realm of free food often operates on a landscape dotted with terms and conditions. An offer might be limited to specific times of the day, certain food items, or might come with a minimum order requirement. Being prepared for these stipulations is crucial. It means having a flexible approach, ready to adapt to the contours of the offer. Perhaps it's adjusting meal times slightly or being open to trying new dishes. By planning ahead and being adaptable, you place yourself in a prime position to maximize free food opportunities.
Follow the Rules and Guidelines:
Nothing jeopardizes future opportunities for free food more than flouting set rules or guidelines. Services and restaurants offering complimentary meals or discounts do so with certain criteria. Ignoring these not only leads to missed chances but can also result in being barred from future offers. Always take a few moments to thoroughly understand the stipulations of a promotion. Following the guidelines ensures a smooth experience and reinforces trust with the service provider, paving the way for future opportunities.
Keep Trying and Don't Give Up:
The journey to consistently getting free food delivered will undoubtedly have its shares of hits and misses. You might face instances where an offer has expired or where you didn't meet the eligibility criteria. But every setback is a setup for a future comeback. Every "no" heard is a step closer to the next "yes." Persistence and optimism are your best allies. By staying committed, learning from each experience, and continuously seeking new opportunities, you increase your chances of success exponentially.
Conclusion
Embarking on a journey to unlock the secrets of free food delivery with no funds in hand may appear daunting at first. The maze of offers, rules, and promotions might overwhelm. Yet, armed with the right strategies and a determined mindset, this enigma is solvable for anyone.
Whether financial constraints bind you or you're simply scouting for ingenious hacks to economize your grocery budget, the techniques detailed here present actionable and realistic resolutions. Envision the delight of relishing delectable meals, tasting global cuisines, all the while keeping your wallet undisturbed. Cheers to the prospect of scrumptious feasts without denting your finances!
In case you want more content like this, visit Orderific right now!
FAQs
Is it really possible to get free food delivered with no money?
Absolutely! With the right strategies and awareness of promotions, it's feasible, with a few tips and tricks.
What are some of the best free food delivery services and apps?
Uber Eats, Hello Fresh, and Home Chef are some popular ones offering promotions, with free food.
How often can I expect to get free food delivered?
It varies based on offers, but with persistence, several times a month isn't out of reach, so be patient.
Are there any restrictions or limitations on the types of free food I can get?
It depends on the promotion or service. Always read the fine print, where they commonly include all the info you need.
Do I need to provide any personal information or documentation to qualify for free food delivery?
Some programs, especially food assistance ones, might require documentation. Always inquire beforehand.