Introduction
Welcome to the wonderful world of ice cream aesthetics, where indulgence and creativity collide! If you have a sweet tooth and an eye for beautiful things, you're in for a treat. In this article, we'll take you on a journey through the colorful and delicious world of ice cream visuals. Get ready to be inspired by vibrant colors, delectable textures, and creative presentation techniques that will make your mouth water.
Ice cream aesthetic is a term used to describe the visual appeal of ice cream, desserts, and other sweets. It refers to the combination of colors, textures, and presentation techniques used to enhance the overall appearance of these treats. So, think of it as the "visual flavor" that makes your mouth water and entices you to take a bite.
The Allure of Ice Cream Aesthetics
Ice cream aesthetics have gained popularity in recent years, thanks to social media platforms like Instagram. With the rise of food photography and visually appealing content, ice cream has become a popular subject for aesthetically pleasing photos.
But it's not just about taking a pretty picture. Ice cream aesthetics go beyond that and play a crucial role in the overall experience of enjoying desserts. From the moment you set your eyes on a beautifully presented ice cream cone to the first lick of a perfectly swirled scoop – every detail adds to the pleasure of indulging in these sweet treats.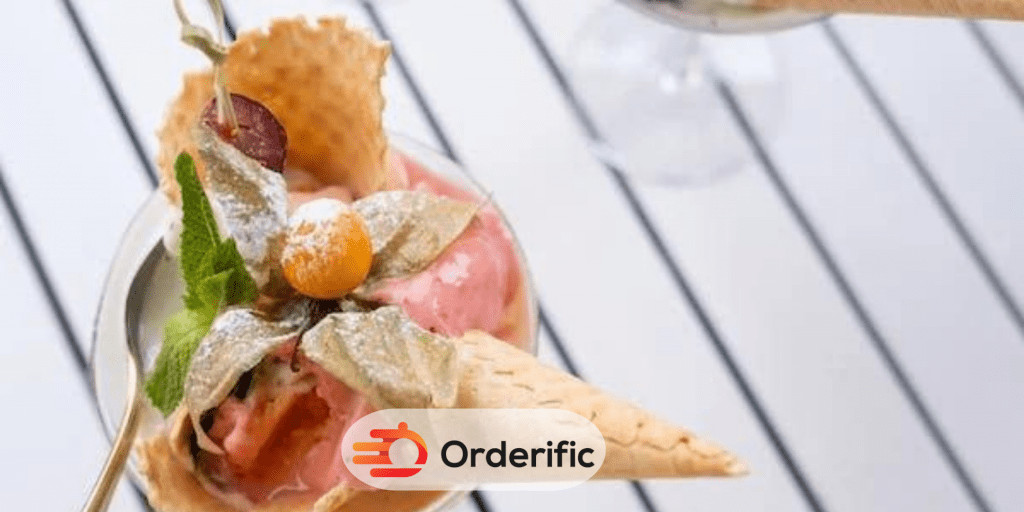 The Art of Crafting Eye-Catching Scoops
Creating a visually appealing ice cream cone or sundae takes talent and skill. From choosing the right flavors to mastering the art of scooping, every step is crucial in achieving the perfect ice cream aesthetic.
Some popular techniques used to create beautiful scoops include:
Swirls: This classic technique involves creating smooth and even swirls with each scoop. It adds an elegant touch to the ice cream and makes it look like a work of art.
Stacking: Stacking scoops on top of each other creates a playful and eye-catching presentation. It's perfect for creating Instagram-worthy photos that will make your followers drool.
Layering: Layering different flavors and textures in one scoop is a great way to add visual interest and surprise to your ice cream. It's like creating a flavor explosion in one bite!
Playful Colors and Flavors: A Visual Treat
One of the most exciting aspects of ice cream aesthetics is the use of vibrant colors and unique flavors. From traditional vanilla and chocolate to exotic flavors like lavender and matcha, there's no limit to the color palette when it comes to ice cream.
Surely, dessert shops often experiment with different colors and flavors, creating visually stunning treats that are as delicious as they look. These bold and bright creations not only satisfy your sweet tooth but also add a touch of fun and whimsy to the overall experience.
Exploring Texture and Presentation Techniques
Aside from flavors and colors, texture plays a significant role in ice cream aesthetics. Smooth and creamy textures are often paired with crunchy toppings or sauces to create a delightful contrast that adds depth to the visual appeal of the dessert.
Moreover, presentation techniques such as drizzling sauces, sprinkling toppings, or adding edible decorations elevate the look of an already delicious treat. So, these techniques showcase the creativity and attention to detail of the dessert makers, making each ice cream cone a unique work of art.
Iconic Ice Cream Designs: From Classic to Modern
Ice cream has been a beloved treat for centuries, and its aesthetic evolution is quite fascinating. From the classic swirled cones to modern creations like unicorns or galaxy-themed ice creams, each design tells a story and captures the essence of its time.
Today, you can find ice cream designs inspired by everything from popular movies and TV shows to current fashion trends and seasonal holidays. These iconic designs not only satisfy our sweet cravings but also remind us of happy memories and bring a smile to our faces.
The Influence of Social Media on Ice Cream Aesthetics
As mentioned earlier, social media has played a significant role in the popularity of ice cream aesthetics. Dessert shops and passionate ice cream enthusiasts share their creations on platforms like Instagram, inspiring others to experiment with colors, flavors, and presentation techniques.
Through hashtags like #icecreamaesthetics and #icecreamgoals, people around the world can connect and appreciate the beauty of these indulgent treats. It has become a platform for creativity and innovation in the world of ice cream, making it an even more exciting and dynamic industry.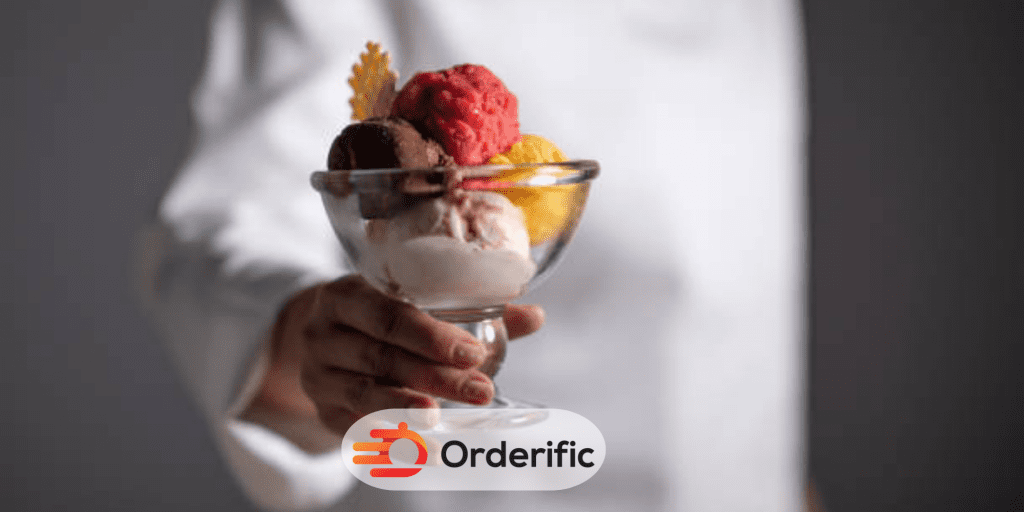 Conclusion
Ice cream aesthetics have taken the sweet treat to a whole new level, transforming it into a visual delight that satisfies both our taste buds and our eyes. From playful colors and flavors to creative presentation techniques, every aspect of ice cream aesthetics adds to the overall experience of indulging in these desserts.
So, next time you treat yourself to a scoop of your favorite flavor, take a moment to appreciate the art and creativity that goes into making it visually appealing. And don't forget to snap a picture for your Instagram feed – after all, ice cream is not just delicious but also aesthetically pleasing! So, let your imagination run wild and experiment with different flavors, colors, and designs to create your ice cream aesthetic.
Click here for more flavorful and sweet content with Orderific. To start experiencing the great benefits Orderific can bring to your business, click here now. Try Orderific!
FAQs
What is ice cream aesthetics?
Ice cream aesthetics refer to the visual appeal of ice cream, desserts, and other sweets.
How do you achieve vibrant ice cream colors?
Vibrant ice cream colors can be achieved by using natural food coloring or adding fruit purees to the ice cream base. Some shops also use edible glitter or sprinkles to add a pop of color.
Are there any famous ice cream artists?
Yes, there are famous ice cream artists who create stunning designs and sculptures using just ice cream, such as Michael Whittaker (UK), Simone De Feo (Italy), and Amaury Guichon (Switzerland).
What role does presentation play in ice cream aesthetics?
Presentation plays a significant role in ice cream aesthetics as it adds to the overall visual appeal of the dessert.
How can I incorporate ice cream aesthetics into my business branding?
You can incorporate ice cream aesthetics into your business branding by using vibrant colors, unique flavors, and creative presentation techniques in your desserts.